---
A Sketching book made easy for Beginners!
Get results easy and fast with clear and step-by-step lessons.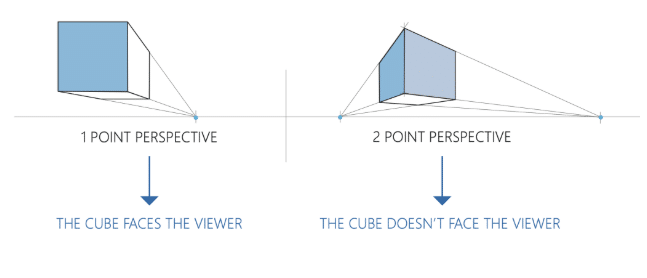 Get the sketching techniques of the pros today!
The Book includes 4 simple guides I made for beginner industrial designers.
Learn with this step-by-step method, and you will prove to yourself that you can sketch and be proud of your first success!
Some design sketching techniques may appear very basic.
However, as a future professional designer, you will use them every day!
You will learn the right way on how to hold your pen and how to draw with a proper drawing posture.
---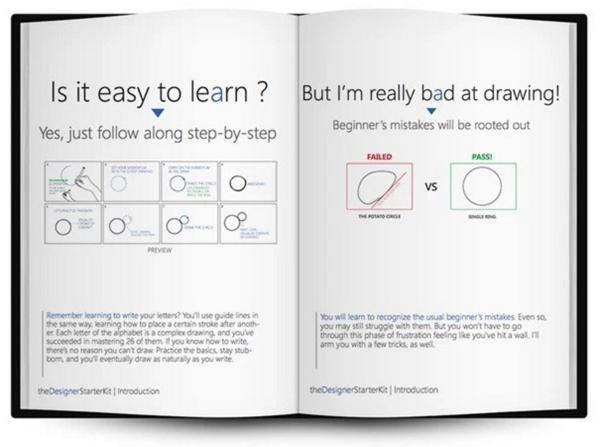 Remember that learning the basics of drawing from the start
will make you progress so much faster!
---
Practice with 1 guide per day!
---
---
Example of pages from the book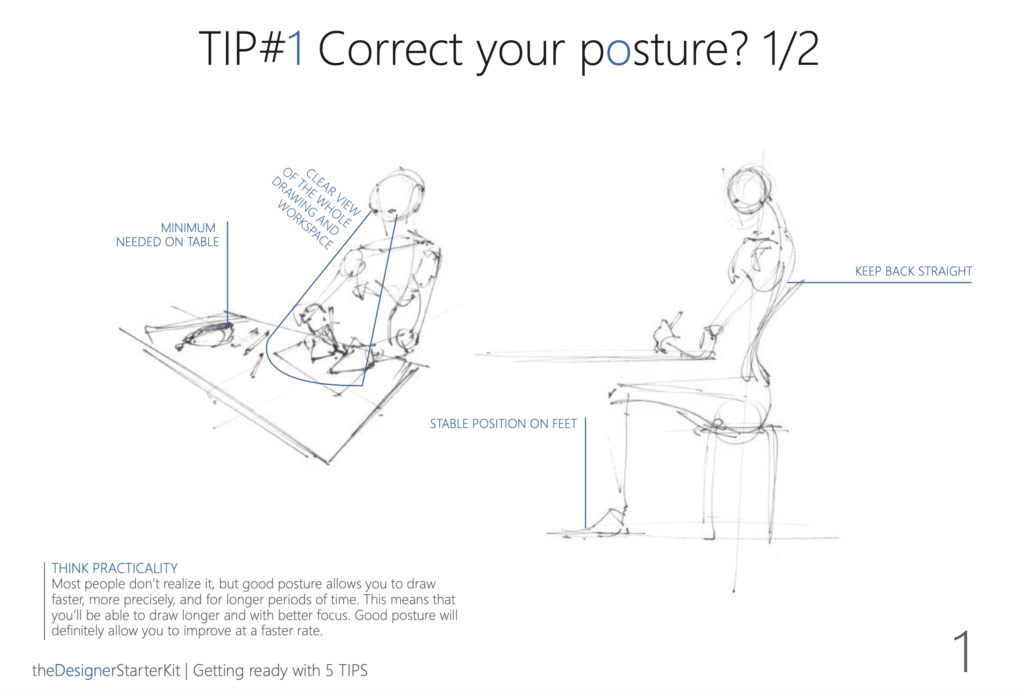 ---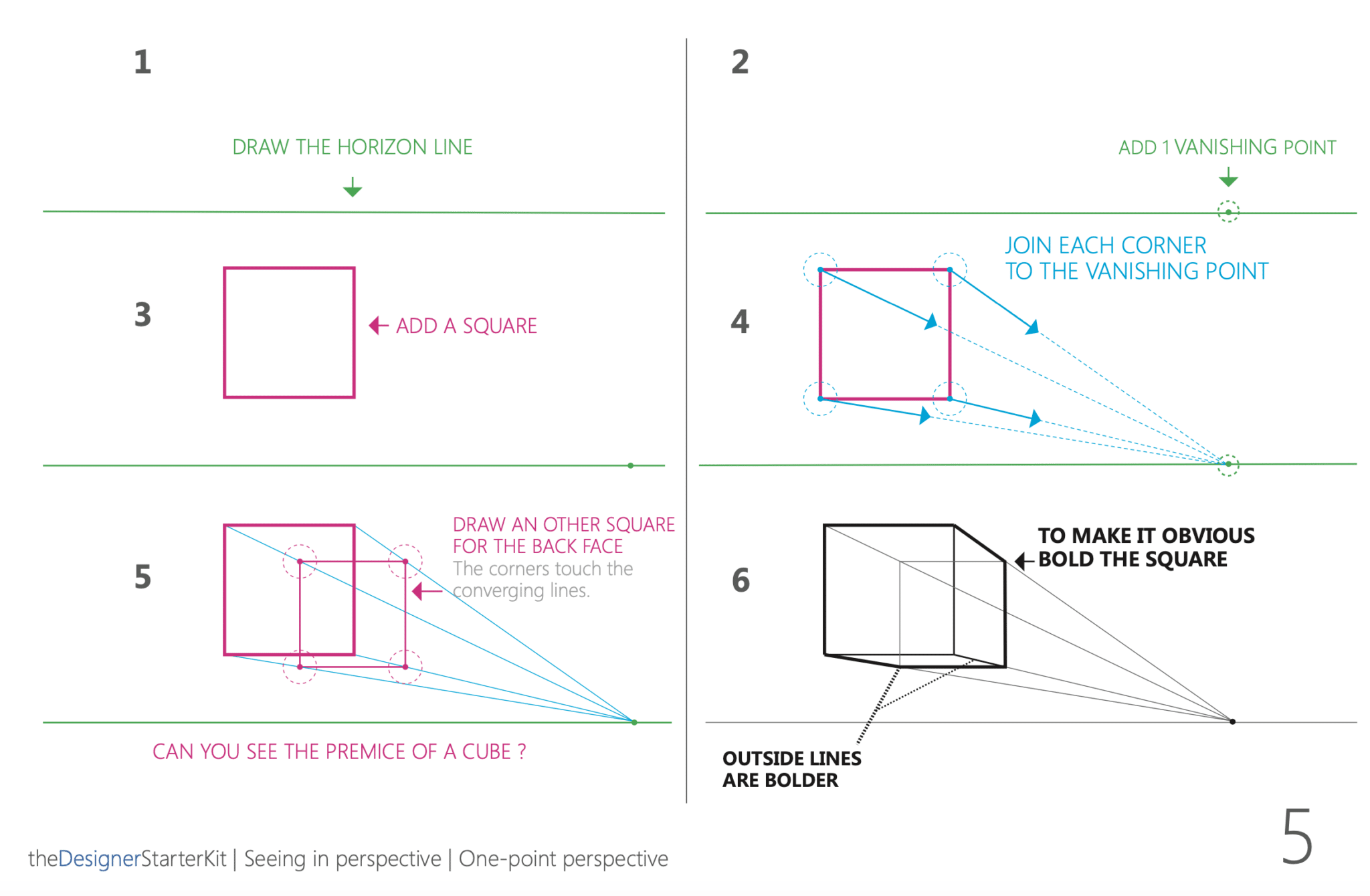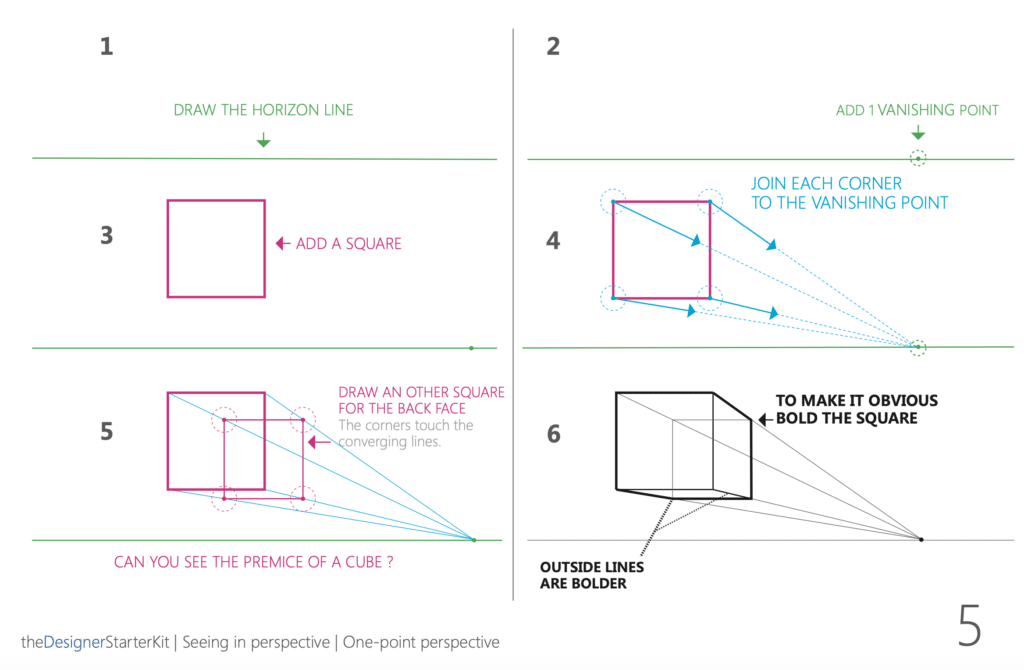 ---
My students' testimonials from
all over the world!
Thank you so much for your kind words!
Send me your feedback in the comments below. 🙂
"I just wanted to thank you personally for the amount of help that I've received from your services at the design sketchbook. And you are just so so so awesome for making this starter kit for aspiring designers like me! Just SO much awesomeness.

Thank you very much!"

Gautam, India
"It's great for beginners and a good reminder of the fundamentals of sketching for designers."

Durand, USA


"Incredibly useful!!
It suits people who don't know how to start practicing Design sketch!!"
Jimmy, Taiwan

"Great tool, great help. I draw better pictures now."
Bas, Thailand

"I think it's a great reminder and the steps are well explained to start, very helpful.
I really appreciate your work and your involvement in this project. Thanks!" 
Elisa, France  

Hey, thanks a lot for giving me the knowledge of basics and perspective.
From your lessons now I can make perfect circles and ellipses –
My straight lines and my hatching also improved.

Thanks for guiding me. 
Sankalp

"It's very helpful. It helped me correcting my straight lines."
Catarina, Portugal

"VERY HELPFUL!
We always have to review the basics, and I really appreciated your technics!"
Nicolas, France

"It´s really helpful. 
It is what it is, a great starter kit.
Very well explained and entertaining."
Xicotencati, Mexico

"First of all, amazing insight into some of the fundamentals of sketching. 
I have been drawing for a long time now but not always in the right manner. 
Your guide will definitely remind me to keep the healthy habit :)"
Rudy, India

"I LOVED IT
It made me think about things I hadn't thought about previously.
I hadn't even realized how basic a skill it is to draw a straight line
and how you could become better at it.

Practicing makes such a big difference.

And I found it easy to read and absorb.
Having each section broken into such small pieces meant that I didn't feel overwhelmed.

I feel confident to try the exercises.
And I WANT to do them – instead of just staring at a blank white piece of paper :-D" 
Jane, Ireland

"I must say this is a Well-thought-out guide,
and it is a great tool for beginners and even for artists
who have been at it for a while,
but just need help with drawing like an architect or draftsman. 

"Great book. Keep up the great work!!"
James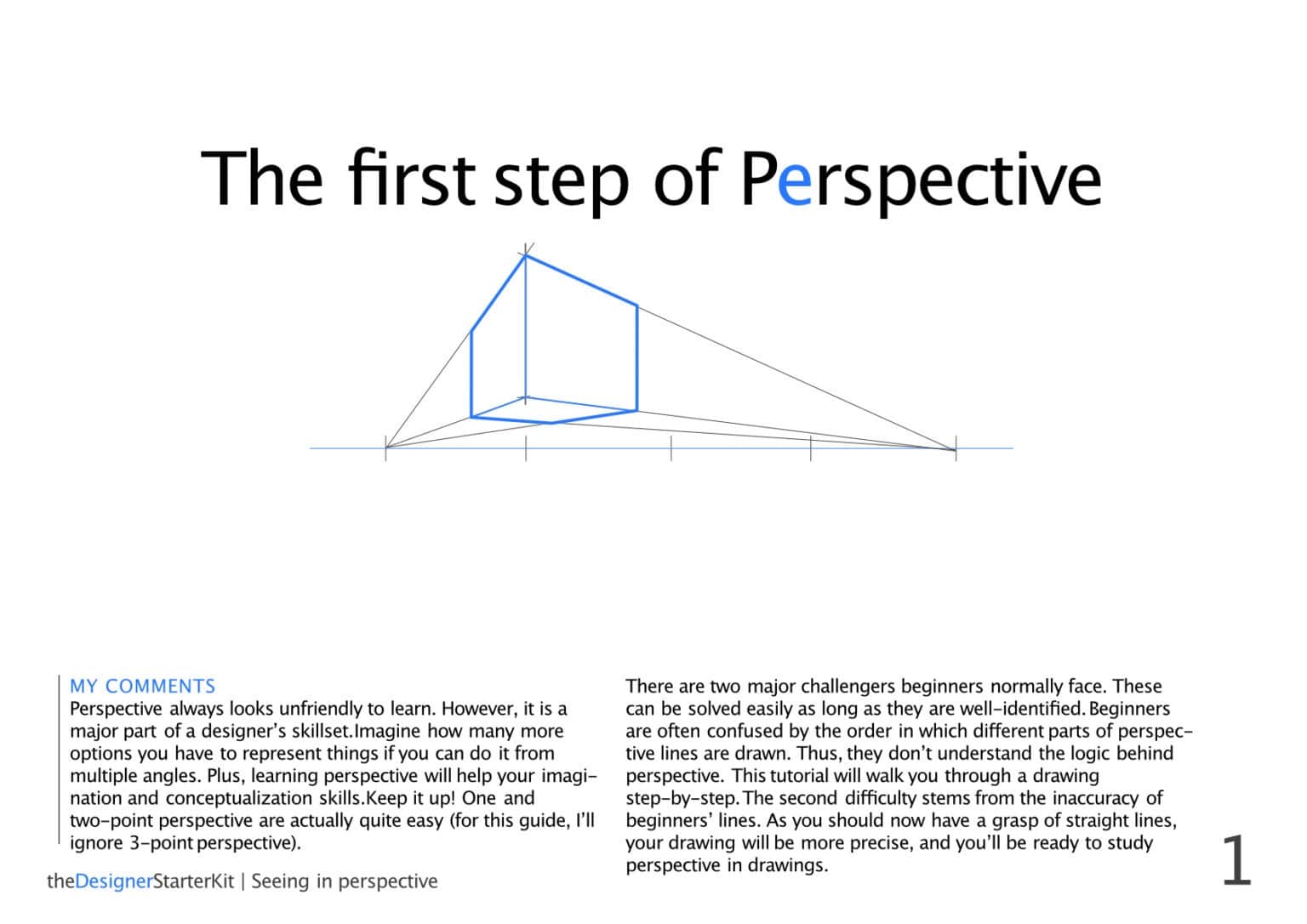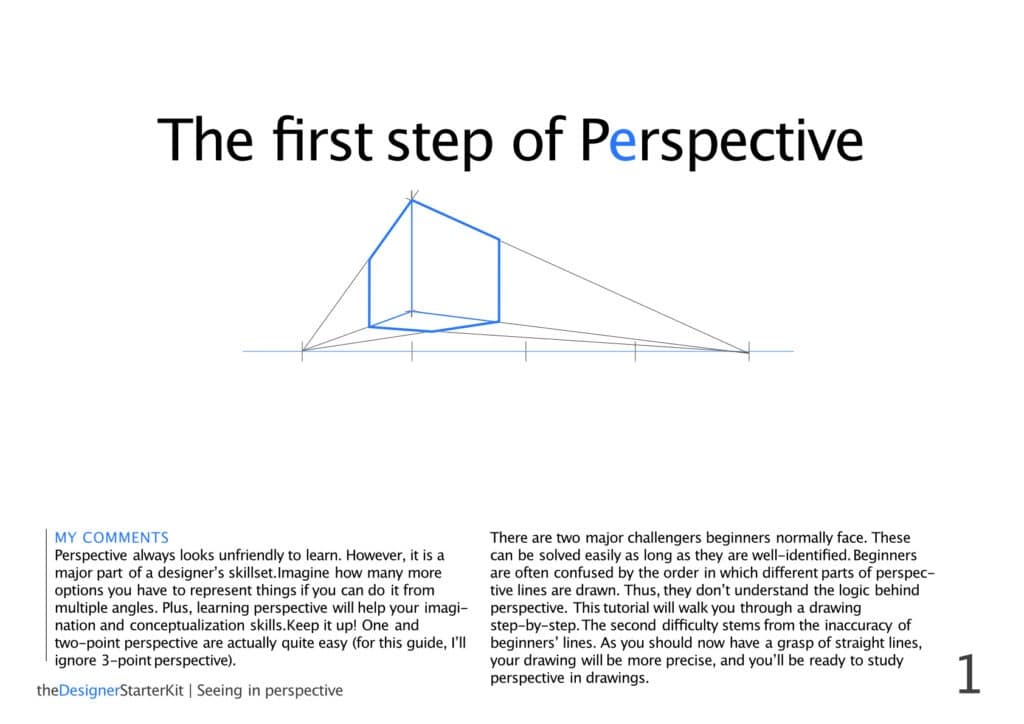 "I would like to thank you for the book that you have made the effort to send me, it had really helped me fix my sketching issues.
It had actually helped with me conveying my ideas to my professor and fellow architecture students.
They even asked me how I learned these techniques,
so I recommended your page and they are obliged to subscribe to it! 😀  

Thanks from us to you :)"
Nano and his friends from architecture class from Philippines

"It's a very essential thing every designer should have I found it extremely helpful and informative"
Nischchal, India

"Really like it Nicely laid out although its a really nice start I wish it had gone deeper. It would have been a great tool for my kids and some of their friends that I give lessons to."
Steve

"I think its amazing, it helps
me to understand and know how I have to do the essential parts of a sketch"
German, Colombia

"It's very helpful for a beginner and for someone who is willing to learn the basics again in order to improve on his/current skill-set. It's very reader/user-friendly.

The topics were discussed in a very simple manner and that helped. Complicated guides or tutorials usually confuse or even intimidate the readers."
Migo, Philippines

"It´s simple, easy to read and understandable, a really good portfolio look like for the document, and the pics are self-explanatory."
Camilo, Colombia

"It is perfect for someone who has no knowledge of art and who wants to start with the basics. The layouts are crystal clear and well detailed."
Riju, India

"It is easy to understand, thus making it interesting and inspires us to want to learn more."
Vinay, India

"Well…. All I can say is that all tips and basic exercise help a lot . So for me this kit is good tool."
Julio, Brazil

"I think the Designer Starter Kit is very well developed, it has some nice notions about sketching in industrial design, and what to do with it, plus it gives you some nice insight about simple tools that can really take you sketching experience to another level."

"It's amazing!
I think this is the ideal way to start off sketching for a beginner.
Brilliant stuff!
Sumedh, India

"I feel the Designer Starter kit will be beneficial for the people like me, who are enthusiastic about art and design.
Thanks for providing such a great platform !!!"
Manisha, India

"I think that the designer starter kit is very good for an aspiring designer.
I hope you will make more of these kits also for with more advanced designers.
Thank you very much for the effort!"
Fadi, Netherlands

"Very simple and easy to understand guides.
I'm very shy with a pen, but the guides help me to get more confident with it by practicing based on this kit."
–

"A very nice project.
As Student industrial design I like to watch it once in a while."
Robbe, Belgium

"It was really well done and nicely presented.
Everything was well explained and easy to understand for people who have just started to learn all of these things. For me, it's a nice reminder of how some things work and I will for sure recommend it to other people!"
Igor, Austria

"It really helped me to sharpen my sketching skillsss!!!
Thank you so much for making it! :D"
Devansh, India

"Fabulous"
Stephanie, USA