---
Learn perspective easy
Pretty often beginners feel overwhelmed in front of perspective. There are so many lines going here and there that you even don't know how to start.
So I made this video to show you stroke-by-stroke how to draw a cube in an easy and simple way. (And the relaxing way)
In this video, you will realize it's actually easy.
There is nothing to be afraid of drawing a cube in perspective.
With a bit of practice, you will know how to draw a cube in multiple angles forever!
---
You can watch all the previous video of the beginner series at the link below:
---
Cube drawing in perspective tutorial in a few pictures
Below is a preview of the design sketching book (pdf) for beginners you can download for free here: the Designer Starter Kit.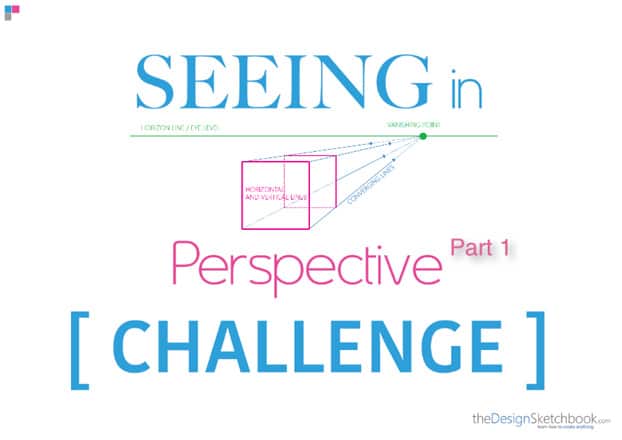 ---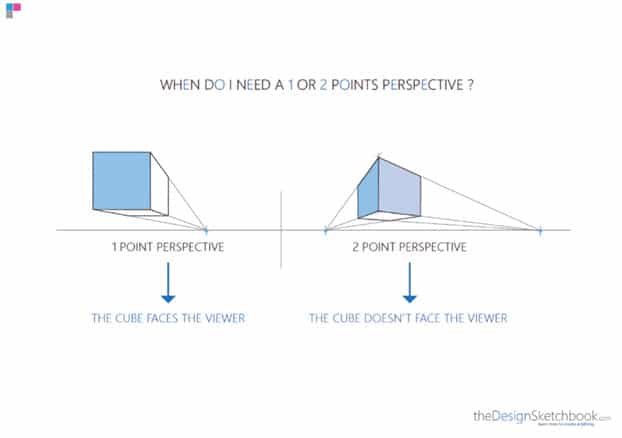 ---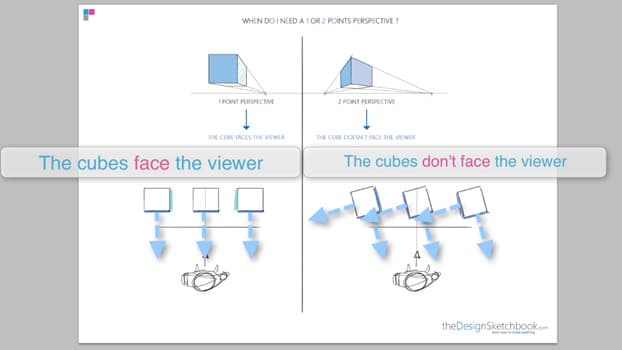 ---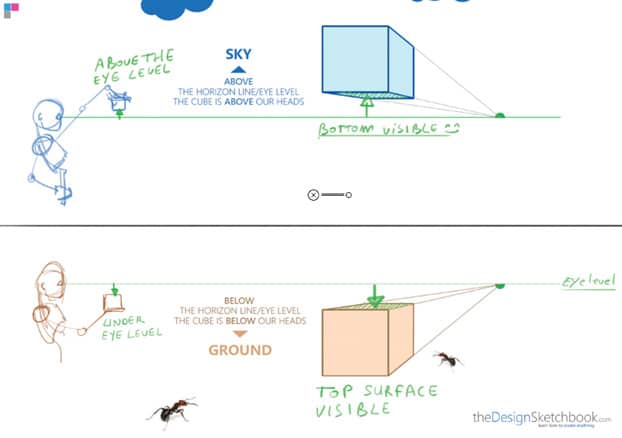 ---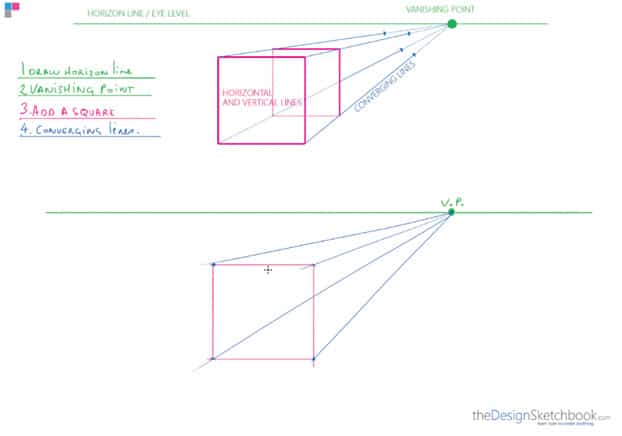 ---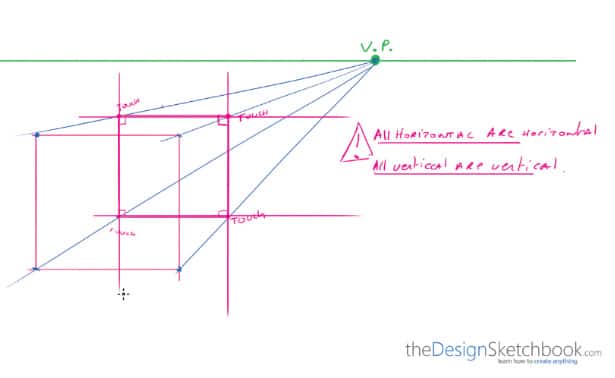 ---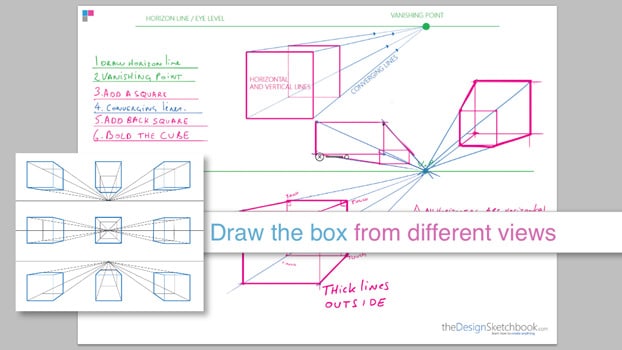 ---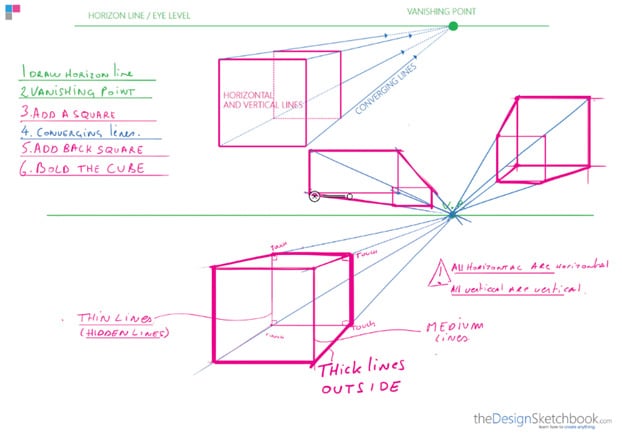 We bold the outlines of the boxes for clarity. The construction lines become invisible. With these lines contrast, we trick the brain to ignore the lighter ones.
---
What's next:
For the next video,
I will show you how to draw a cube with a 2-point perspective.