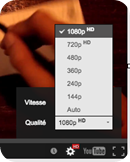 Remember to set up in HD !
An extra video of an Adidas sketch I did at Georges White Coffee at Penang Island in Malaysia.
If you have already read [the Designer Starter Kit], you may notice how often I turn the paper. It almost occurs at every single stroke. "Remember to turn your paper, don't draw like a contortionist!"
I am using a standard writing/detail position for my pen grip (except at the very beginning of the sketch). The sketch is quite small, so my hand/arm movements are quite small too. However, you can notice that I still practice the ghost drawing very often!
If you too love sneakers and footwear design, feel free to leave a comment !
PS: I found out the name of the artist of the song we can hear when I was sketching in the Coffee. I am personally happy about this discovery. I believe that music can influence sketcher's inspiration. So I just wanted to share it with you guys. 😉
似水流年 – 梅艷芳 Acappella (Robynn & Kendy) – Dear Diary EP2 Track #4