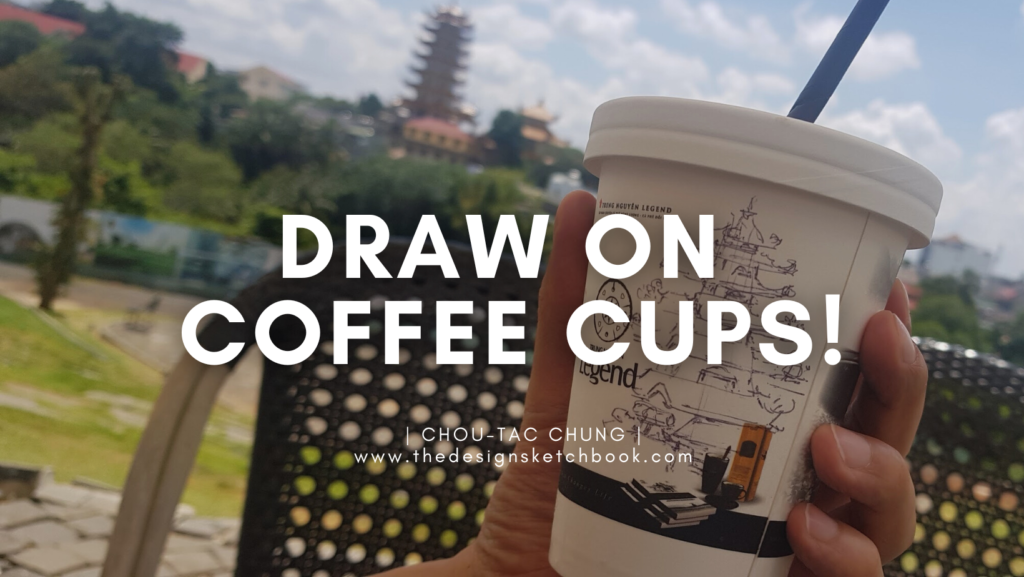 This morning,
I went to the World Coffee Museum at Buon Ma Thuot, the capital of Da Lak (Vietnam).
It has a small-town feel and I liked it so much!
The architectural design of the museum is sensual with its curvy shape. Isn't it?
You can see in the picture below the small model size of it.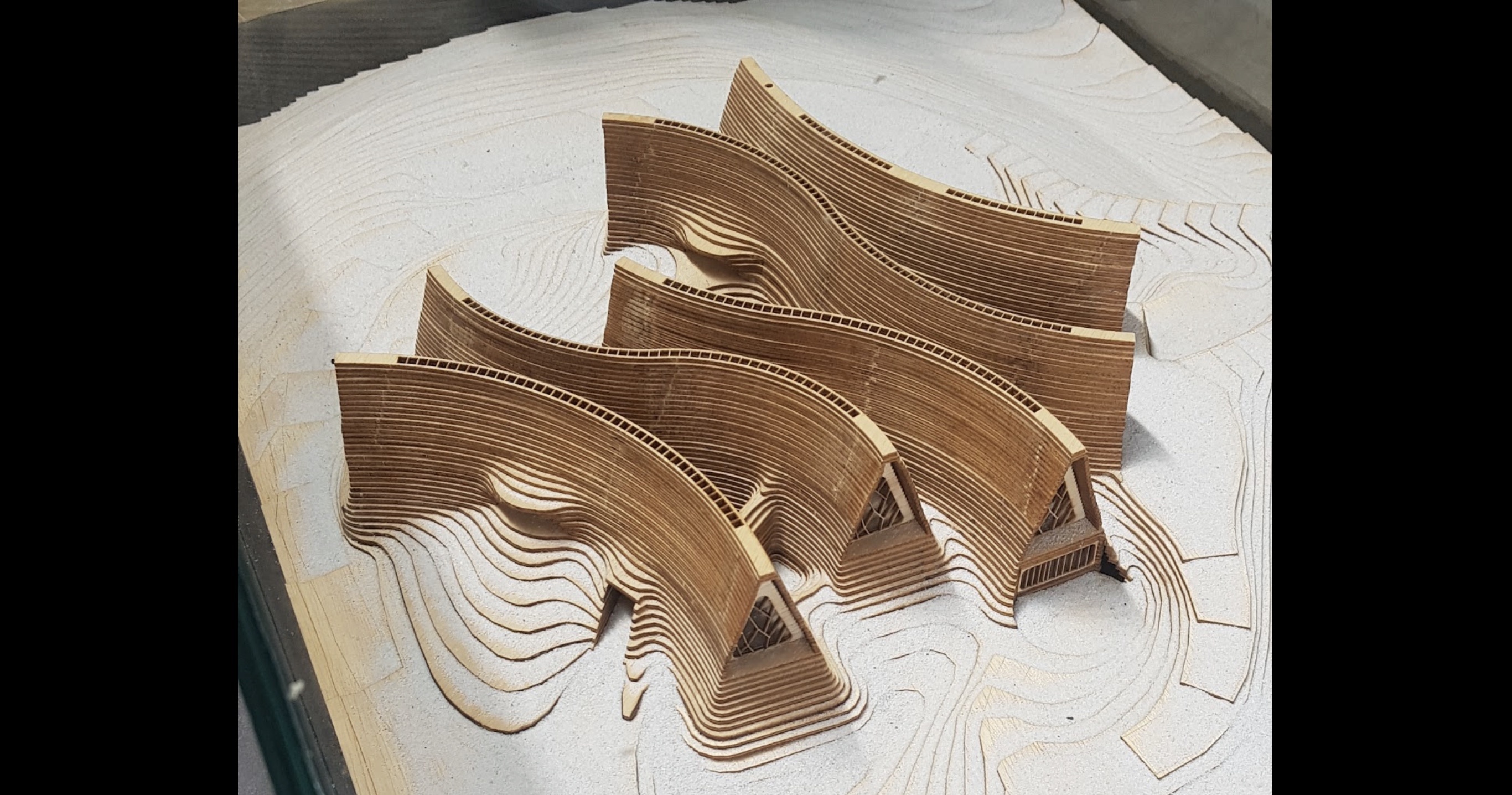 They remind me of small slugs.
I love it when static architecture or objects feel like in motion.
Getting inspired by nature is a great way to bring that feeling in.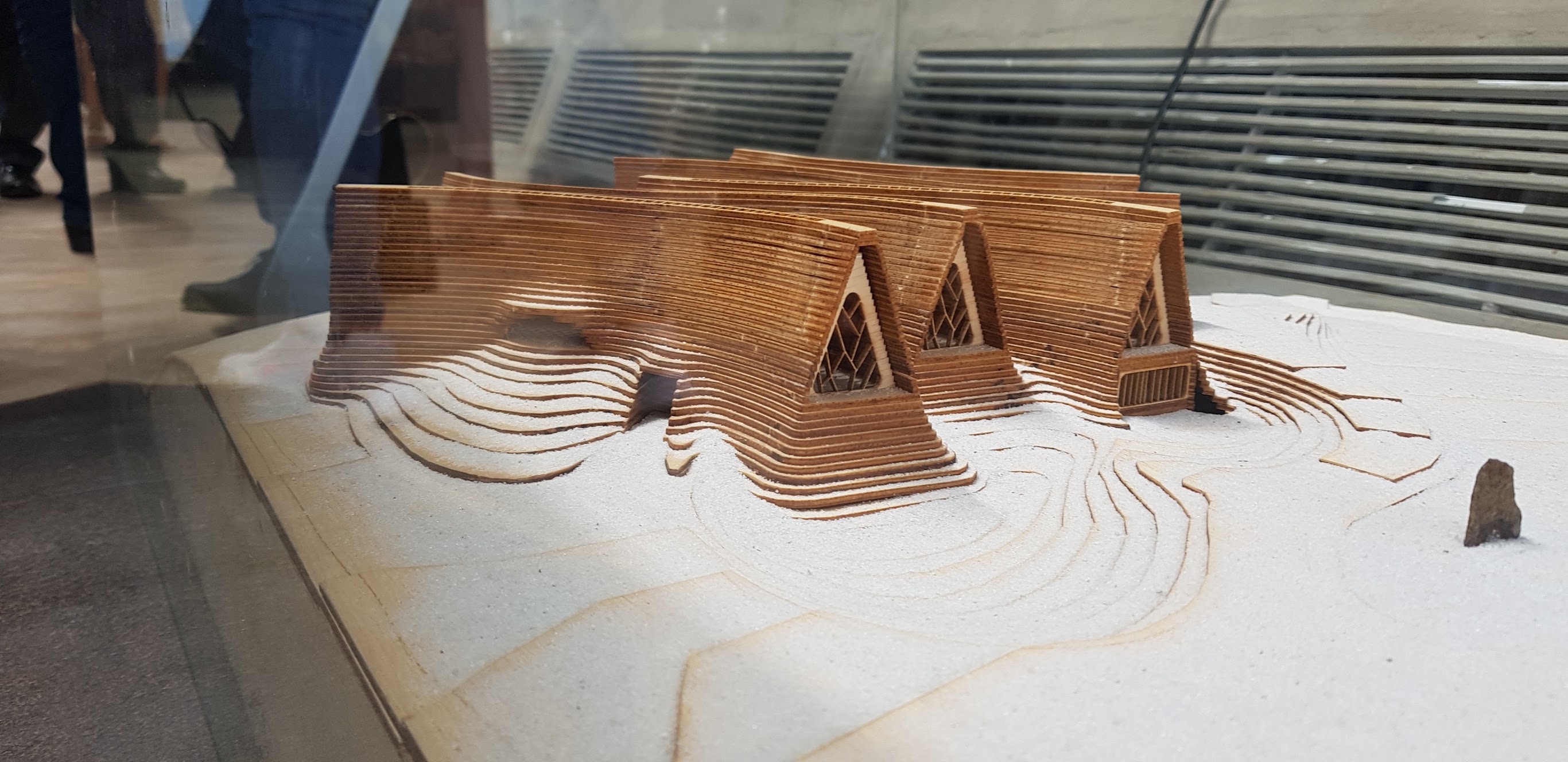 At the end of the visit, we naturally took a coffee break.
We choose an iced coffee with milk.
They served us in paper cups.
I noticed the cup had a beautiful blank surface on it.
We sat and chilled.
Under the sun and the windy feel, I couldn't resist taking my ballpoint pen from my bag and starting drawing the temple I saw far away.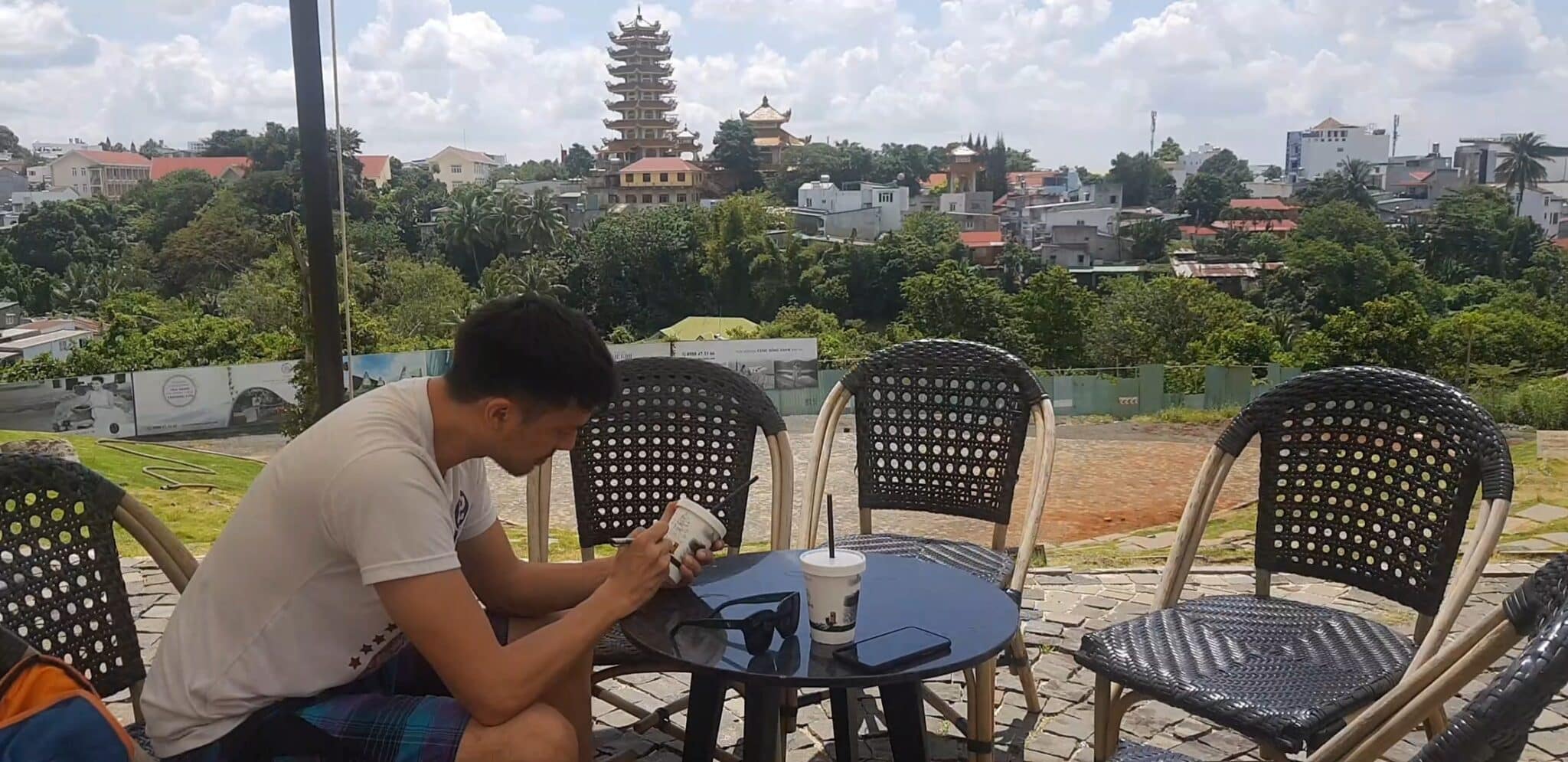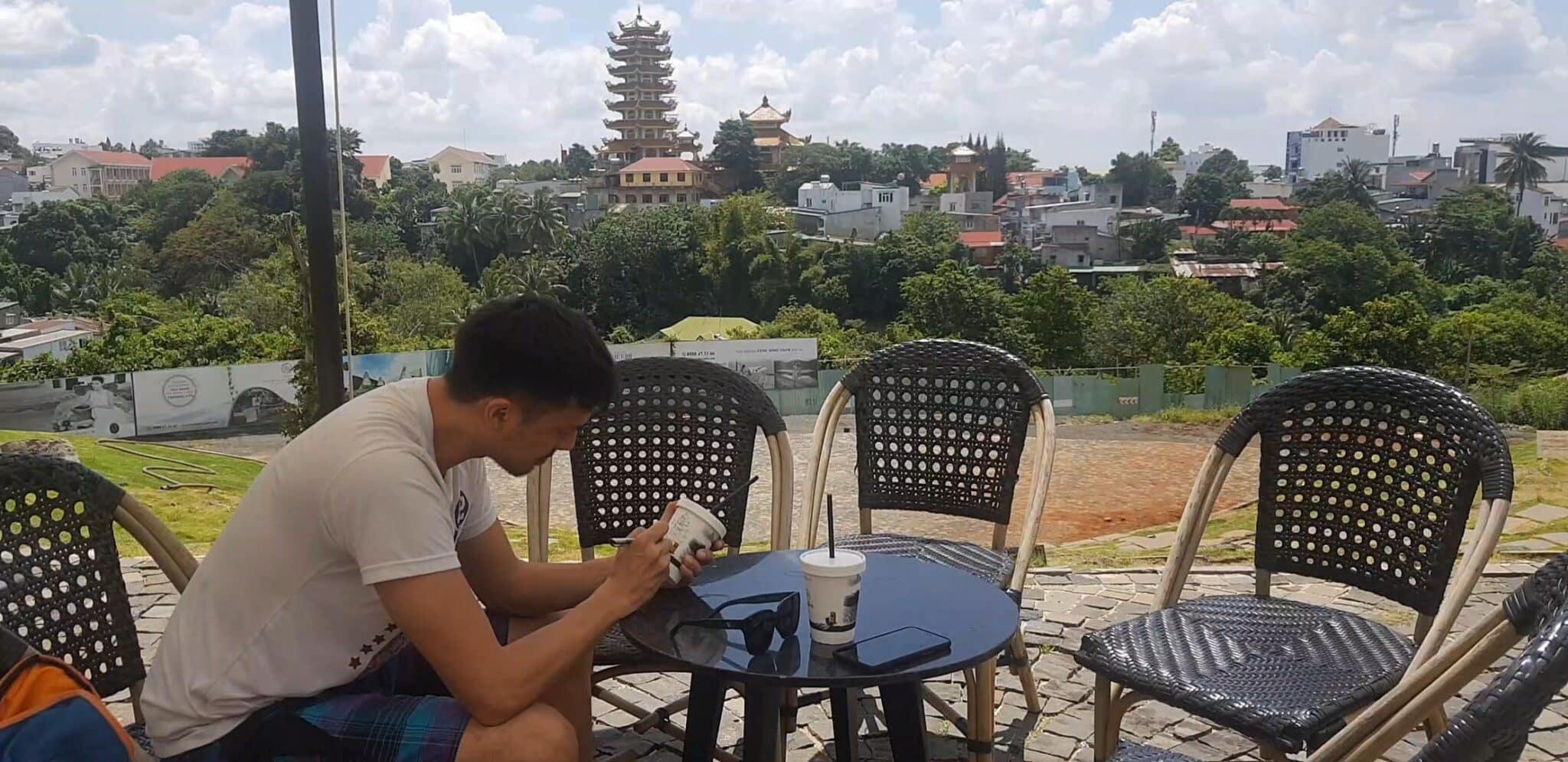 The first difficulty is the ballpoint pen can't draw on a vertical surface for long.
The ink needs gravity to flow. So make sure you drink your coffee so you can bend it a bit.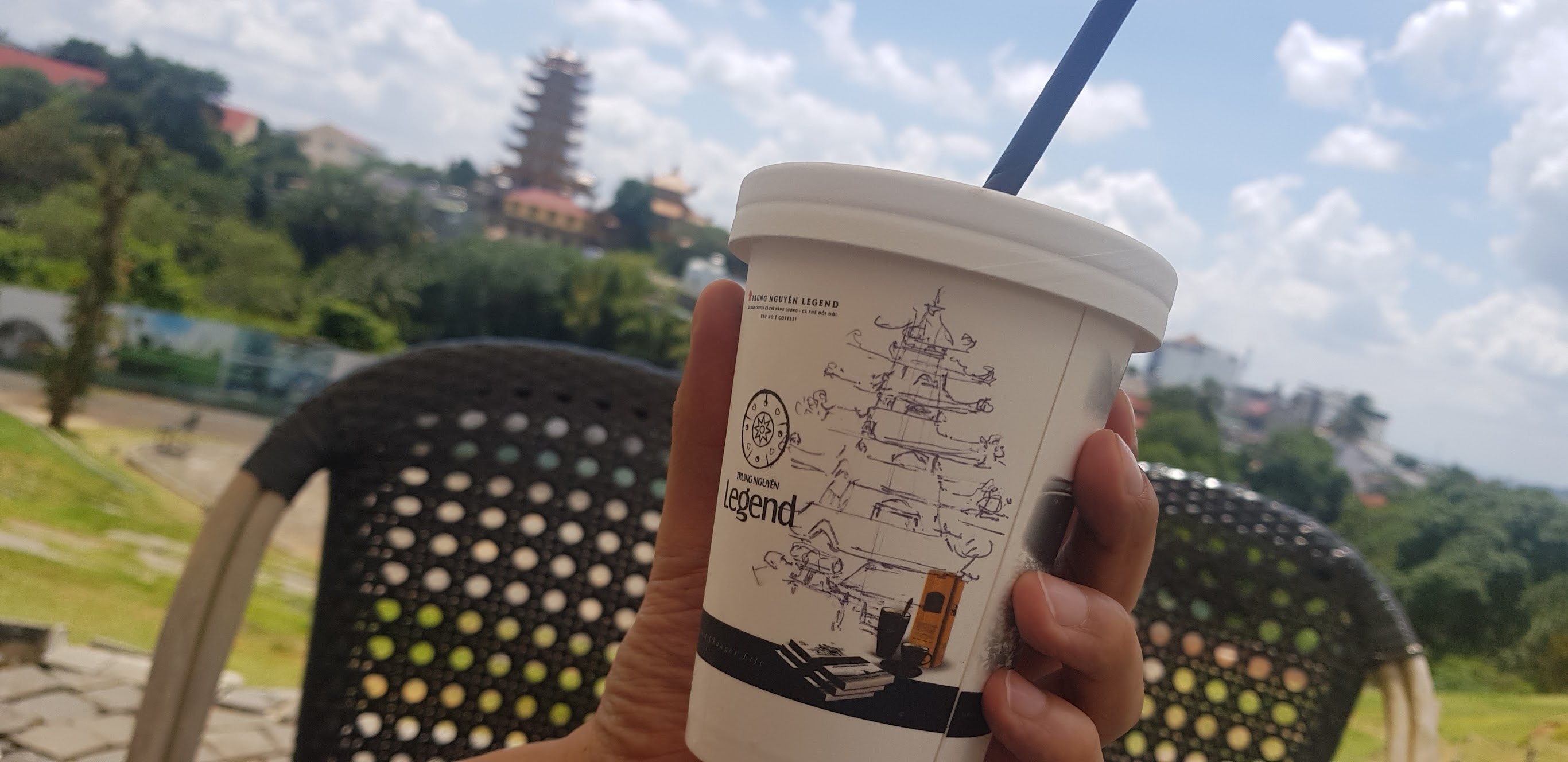 The second difficulty comes from the ice cubes inside. The cup get wet. However, you can take this to your advantage and use it to blend your ink and give a smudged look to your sketch.
I used a ball point pen, so it was quite waterproof.
For a better smudge effect, use a felt or gel pen.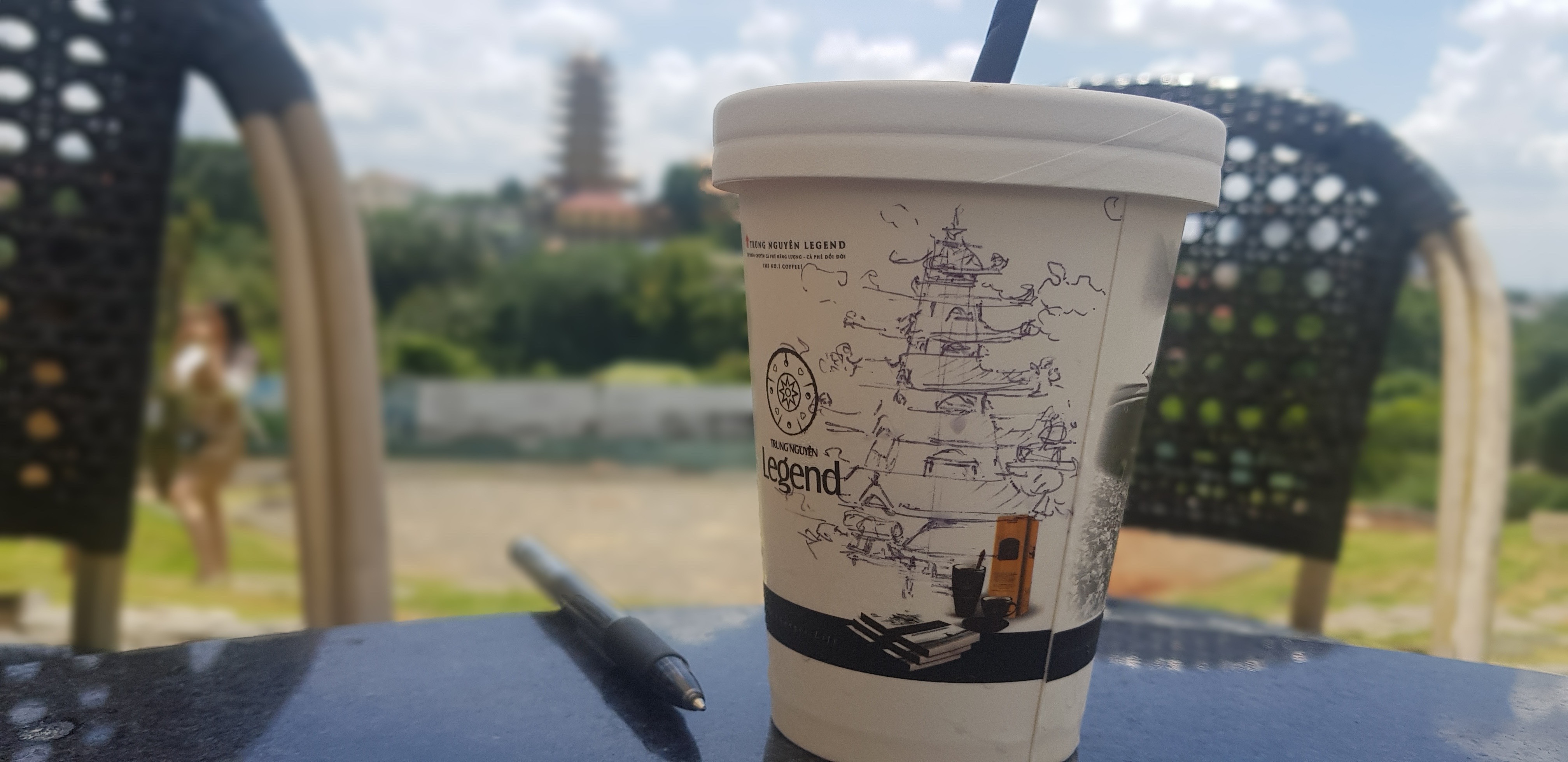 It was a drawing for the instant moment, an instant memory.

So I didn't keep the cup.
However, you could easily imagine starting to build a Coffee cup collection with your drawings on them.
You may display the cups on your shelves at home or office.
Voila,
"Whenever you see a blank surface, draw on it!
Don't resist."
Draw whenever you can, and always bring a pen with you!
Cheers,
Chou-Tac
Ps: Some additional pictures from the visit of the coffee museum: