HOW TO DRAW A COIN STEP-BY-STEP
---
How to draw a coin in 6 steps: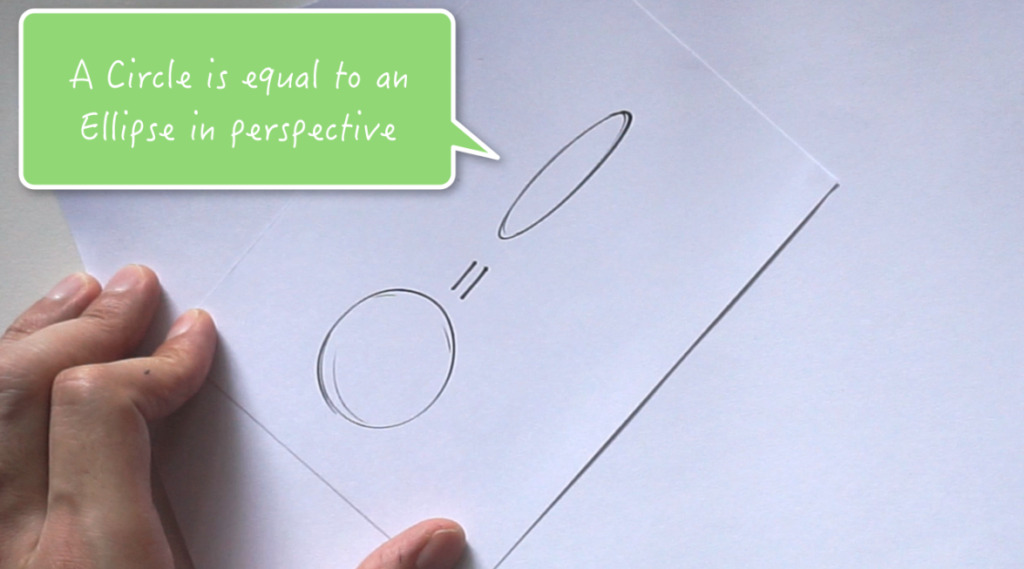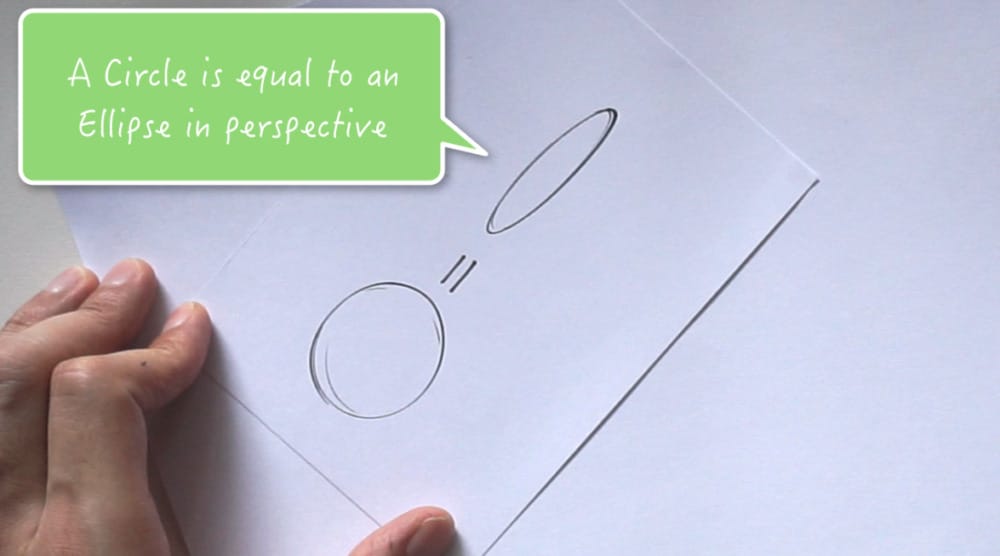 STEP #1
The first thing you need to know is: a circle is equal to an ellipse in perspective.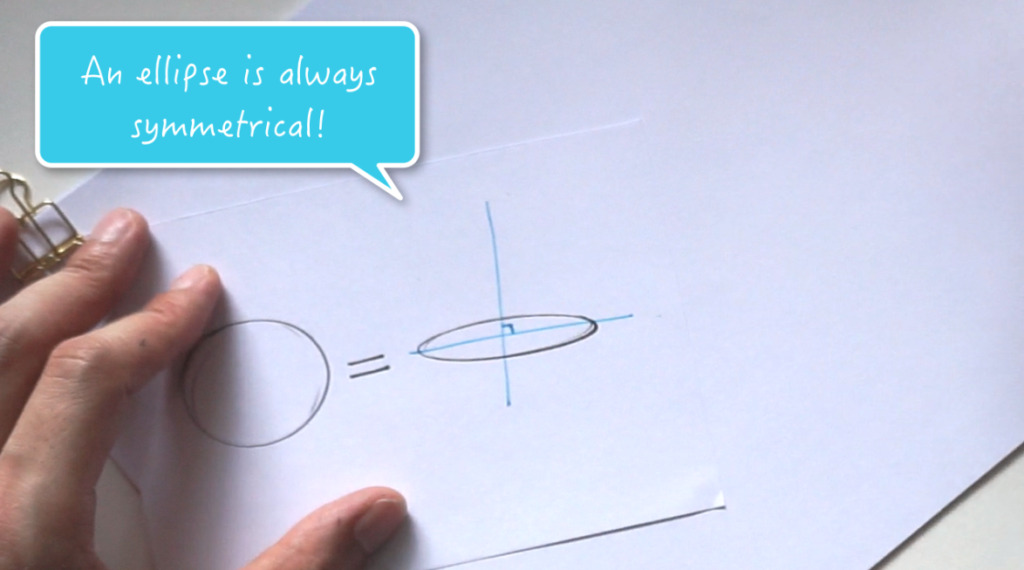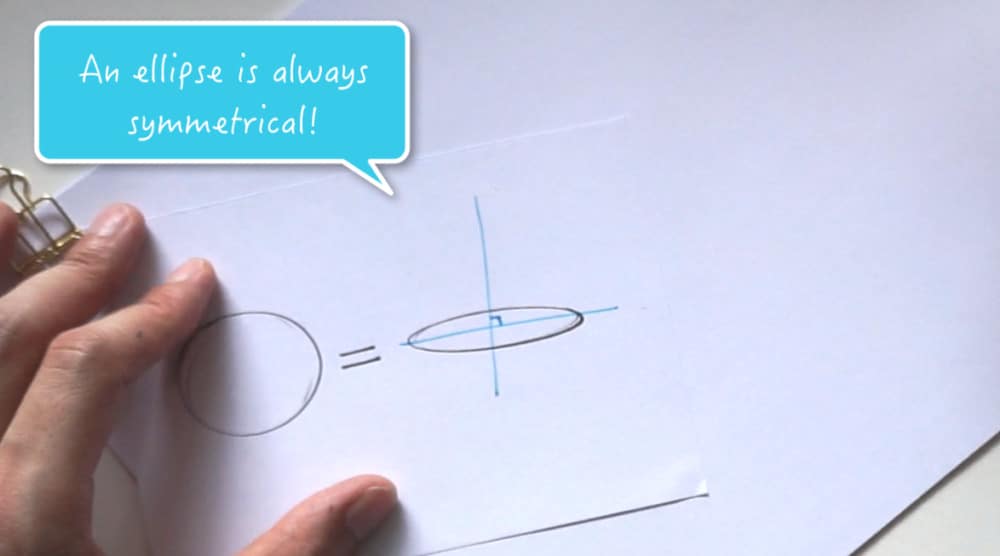 STEP #2
An ellipse is always symmetrical.
So you can make a try, think of a cup you are looking at the top of it from different angles. You will notice that you always see a perfect ellipse.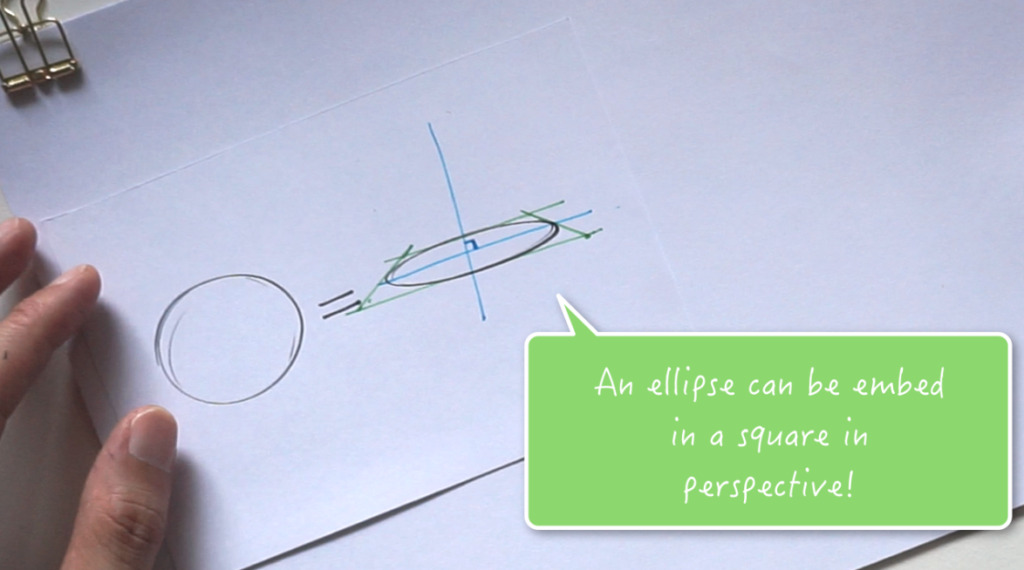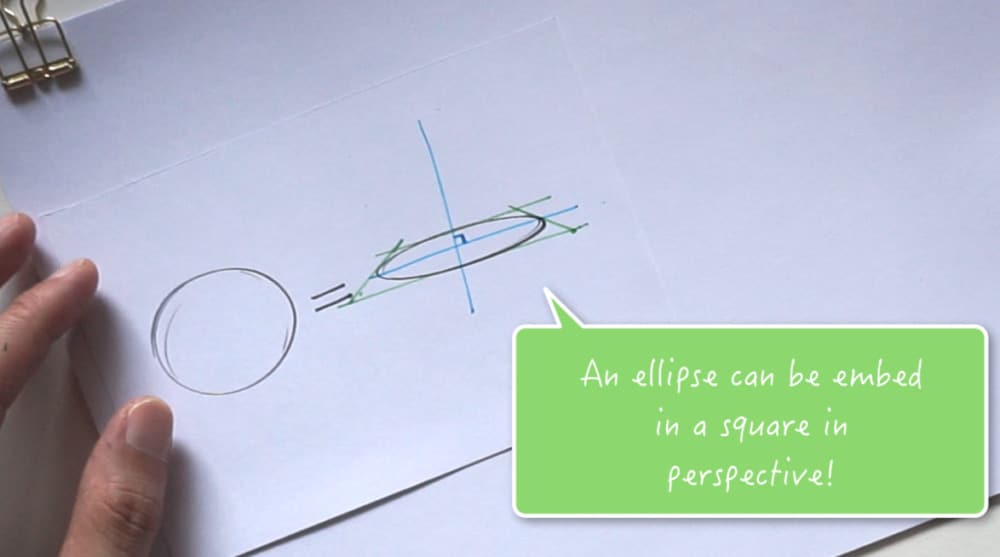 STEP #3
An ellipse can be embedded in a square in perspective, like how you can see here on the green lines. Basically, try to imagine a cylinder inside a box.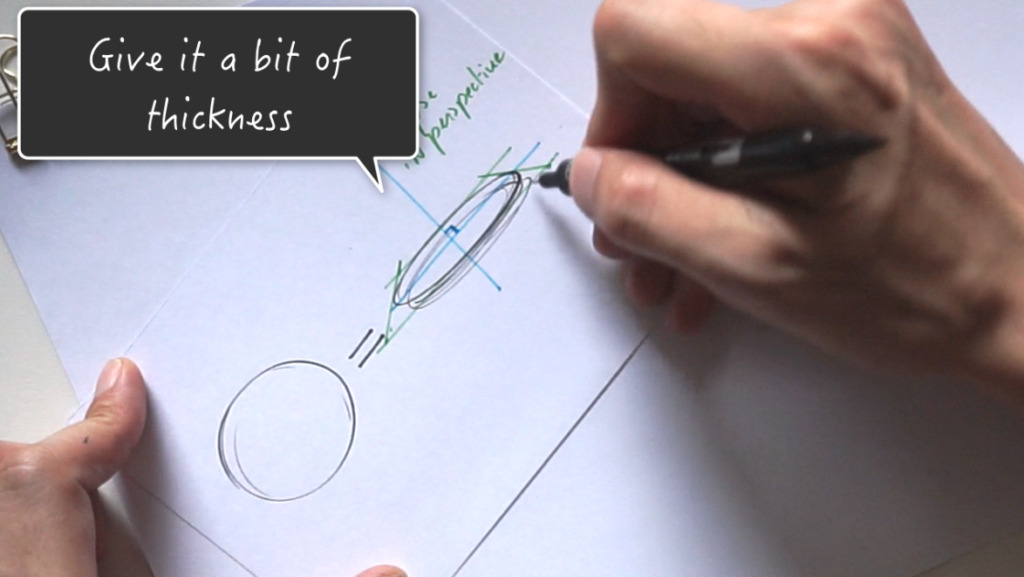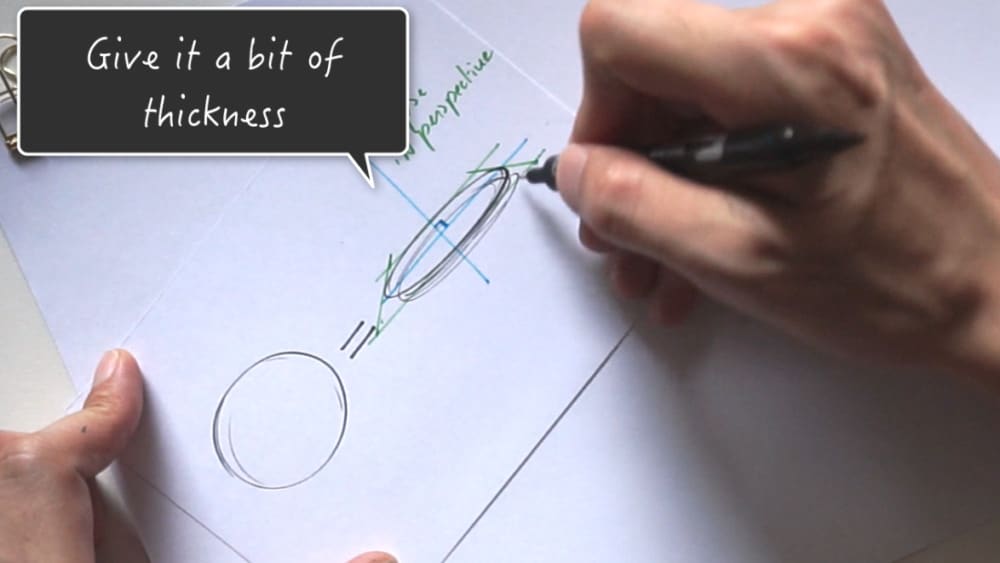 STEP #4
Now, to draw a coin, you just need a simple trick: add a bit of thickness.
To do so, draw another ellipse a few millimeters below.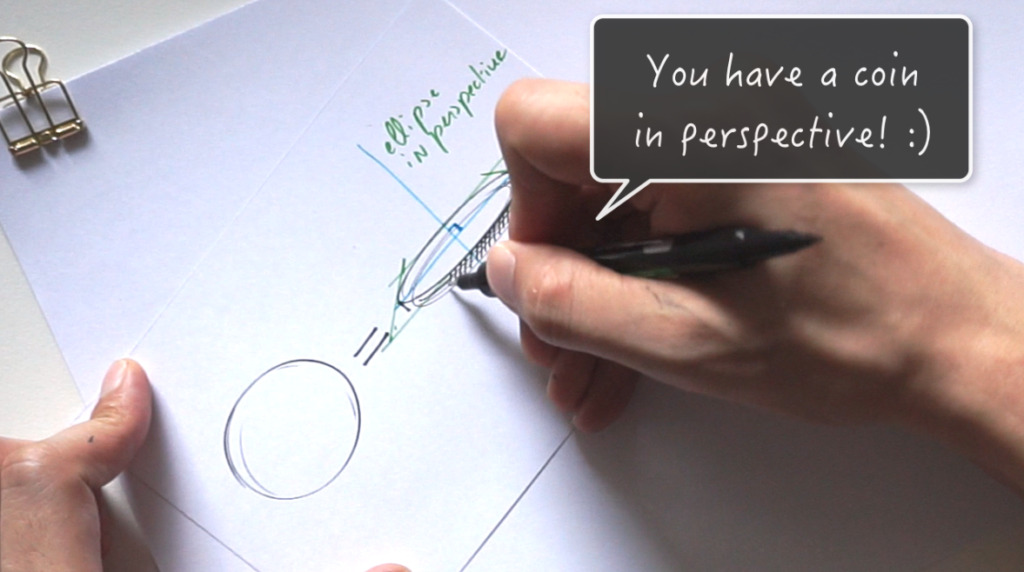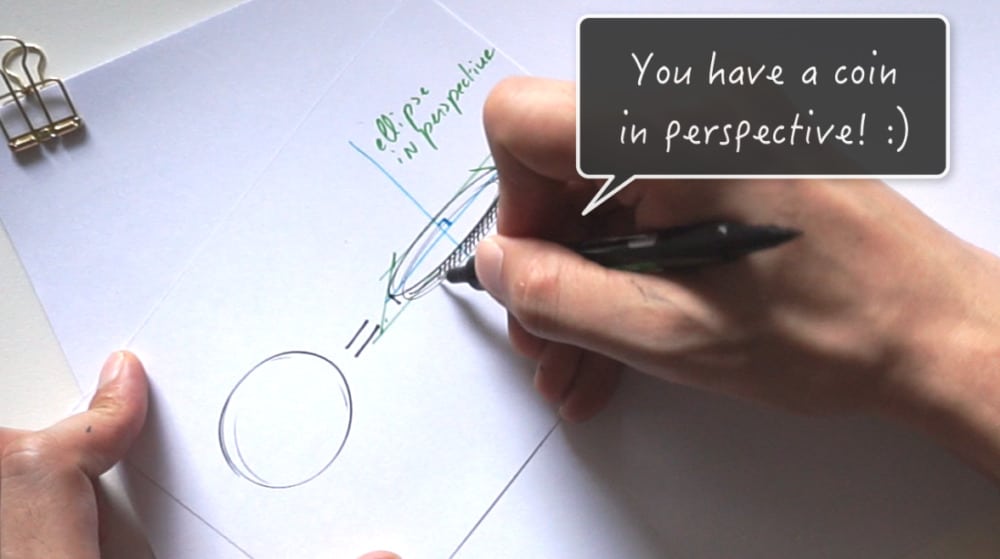 STEP #5
Add some hatching on the side.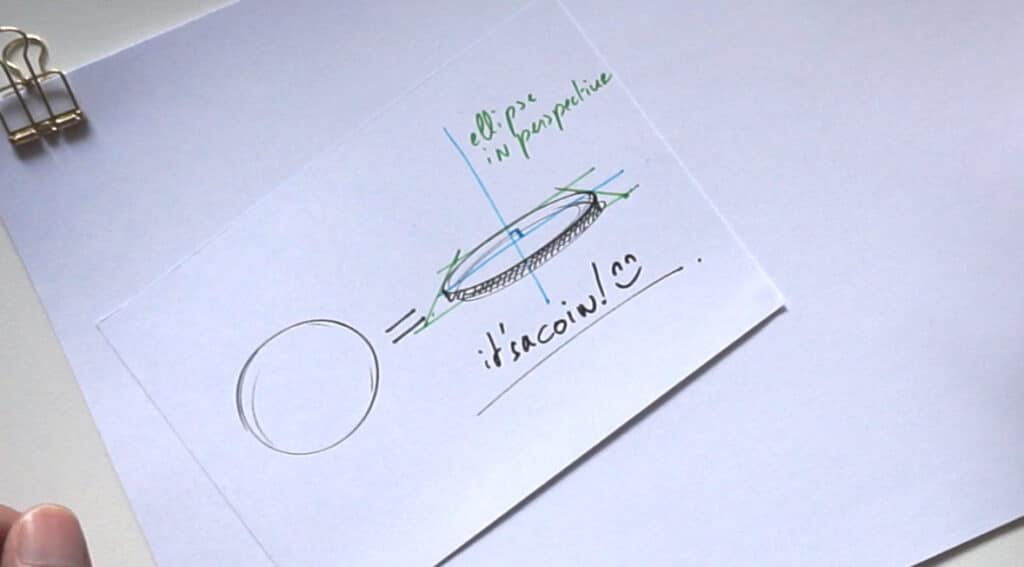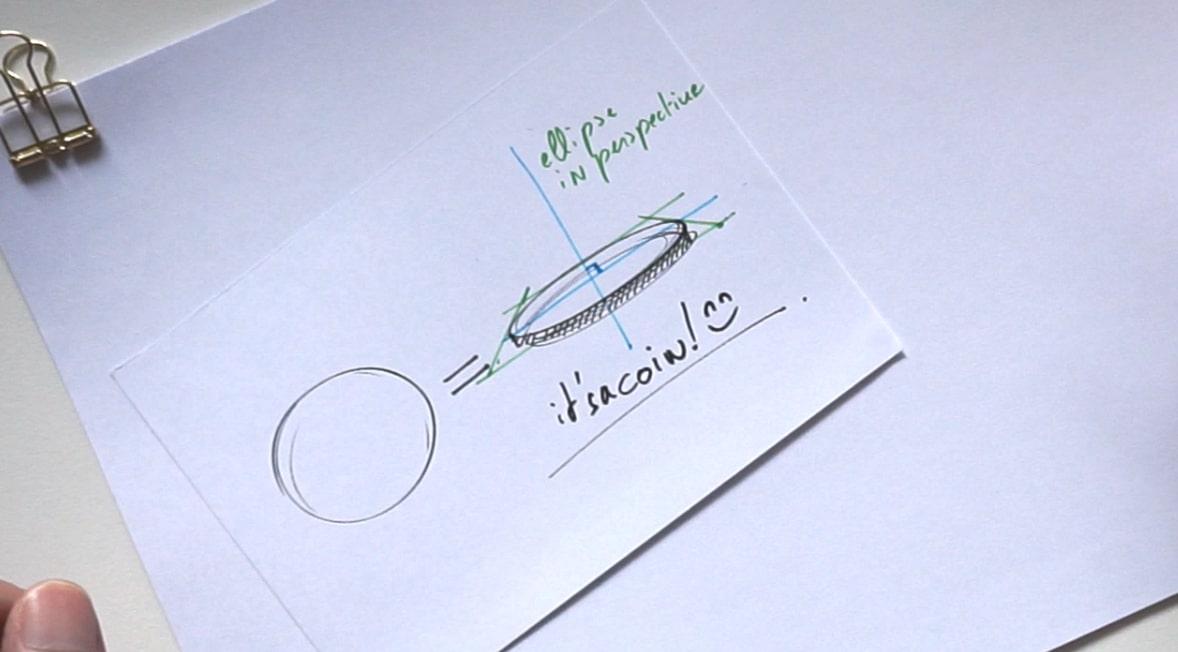 STEP #6
Voila for the coin drawing!
---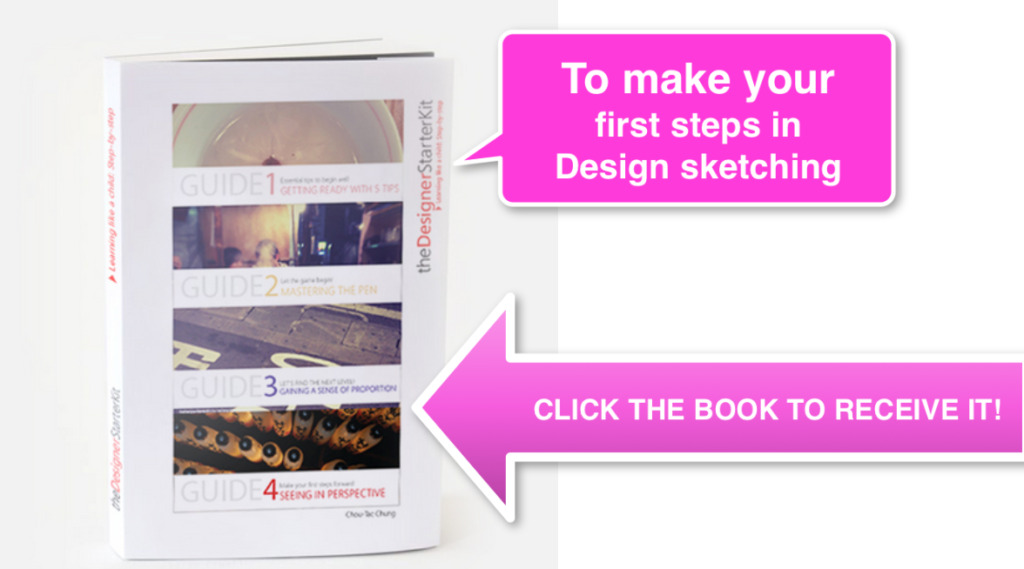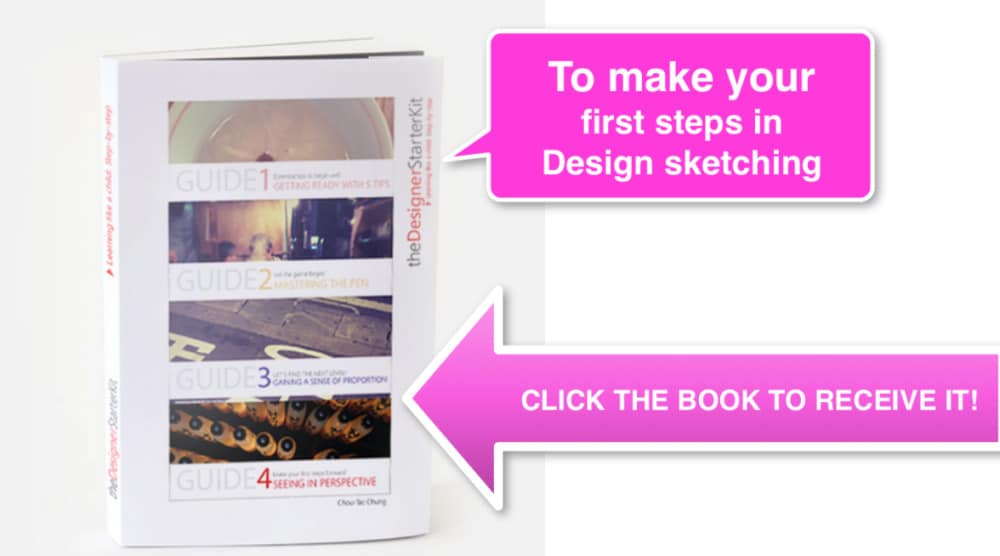 STEP #7
Feel free to download the Designer Starter Kit to make your first steps in design sketching! I will show you more about how to draw cubes in perspective all step-by-step.