In product Design we like to use arrows to express a movement, a path, an acceleration. It's not only made to designate certain elements of a product.
Today, I will show you how to decompose an arrow in simple shapes, and making sure to draw it with a good proportion and symmetry.
The trick is super simple. But you need to know it, for later being able to draw the arrows in perspective (How to draw an arrow Part-2).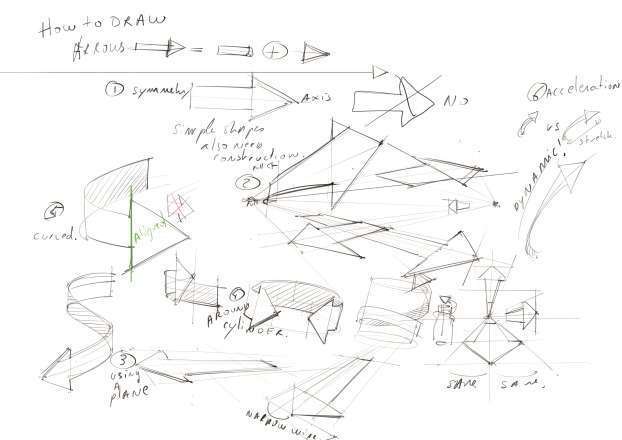 Here is a quick draft I did before shooting the video tutorial.
The decomposition rule that we apply for the arrow is something that we'll train along the design sketching tutorials. With practice it will become a 6th sense.
Let me know your impression in the comments.