Nymul has just sent me a question. I share here with you hoping to help more people.
Send me your question in the comments or email at choutac@thedesignsketchbook.com. I will be glad to answer you and share the answer to all of you.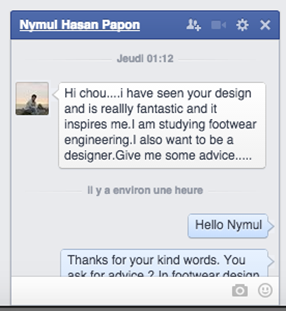 Question from Nymul

"Hi Chou-Tac,
I am studying footwear engineering. I also want to be a designer.
Can you give me some advice?"
A footwear designer is an artist and a product designer. He doesn't create only for aesthetic. He creates for improving and exciting people's life.
---
Sketching skills + Creativity is the recipe
People from the industry want to see your sketching skills AND your creativity. If one of them is lacking you may not interest "exciting" brands. However remember that Creativity is NUMBER one.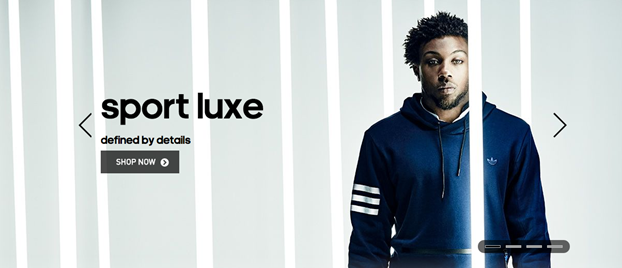 Adidas Sport Luxe – Defined by details
In design you will be MAINLY judged from your portfolio.
When I studied Product design, I didn't have any shoe courses at school. However I liked it a lot. So I trained myself. And designed shoes in the same way as designing for any product design project. When I joined Adidas, we presented our projects to the marketing team*. The only way to make sure that we could talk further than personal taste argument ("Oh it's nice I like it because it's beautiful" is definitely pleasant but sterile for such meeting) is about making stories. Any project start with a customer brief. So, what we create can't be just about aesthetic. A project needs to tell a story.
*At Adidas, designers team and marketing team work both hand in hand. I believe that give Adidas the strength to keep his leading position in innovation.
You may be inspired from "Samurai" for your design and the customer may not see it while buying in the shop. But, somehow he will have a certain feel of it, even if it's kind of unconscious.
---
Be creative, be a story teller
What I did was designing shoes from brands such as Puma, Nike, Adidas. The top 3 at this time. And I gave them a twist. Puma is a casual and fashionable brand. So I looked for an innovative concept of shoe in that line.


Slip on for Puma Golf. One of my first design when I was student.
By default Golfing shoes are kind of "boring" and all look alike among the brands. So, the only way to do something new is to think out of the box. Instead of creating a product for the regular players, why not looking for a minority.
In few words, I did a sneaker-slipper for casual golf player. I invite them to take off there shoes anytime and feel the freshness of the grass. It was definitely for a young crowd of players who play golf for fun, not for competition.
To show your creativity:
Create some stories to your product.
For your portfolio, don't hesitate to push the concept super far.

It's easier and more interesting to bring down a crazy idea to something commercial than the inverse.
---
Software
In Design footwear industry, we use 2D software. The following software are the most common used:
Sketchbook Pro for Sketching (Optional: many designers sketch on paper then scan)
Photoshop for Sketching and rendering
Illustrator for rendering, tracing the paper pattern of the shoe
Usually 3D software are handled by engineers while modelling outsoles for example.
---
BONUS Inspiration
There is a sneaker website I liked so much when I was student: Conceptkicks.com. You will find some featuring of footwear designers from all over the world. Nowadays, I feel honoured to be featured in. 🙂

An awesome french magazine which the printed version include an english translation: Shoes up. The magazine can be shipped internationally.

Get the latest and edgy news from an early adopters trend and fashion website: Hyperbeast.com/footwear
And you what's your inspiration magazine, websites… ?
Nymul, I hope my answer help you to see clearer. 🙂
If you too have some questions, let me know in the comments below or by email at choutac@thedesignsketchbook.com.