I have friends who are big shoe lovers. They asked me to teach them how to draw shoes for lady and men. So we met at Starbuck for our own Design Sketching Workshop!  That was really fun, and super motivating ! Plus, we received some happy compliments from other clients.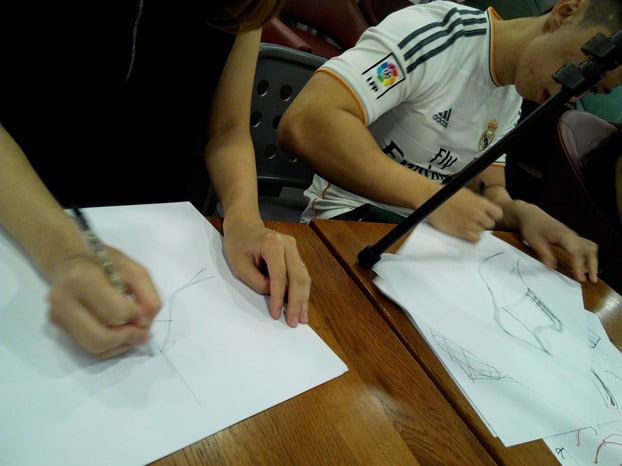 I am glad to teach my friends some Design sketching techniques, but in exchange I want them to give me some feedback on my teaching method. I ask them: Hey how can I simplify the information I give you? I want my readers and beginner students of the blog to learn well, fast and easy.
Why do I like teaching? Because I want to make Design Sketching accessible and easy to as many people as possible.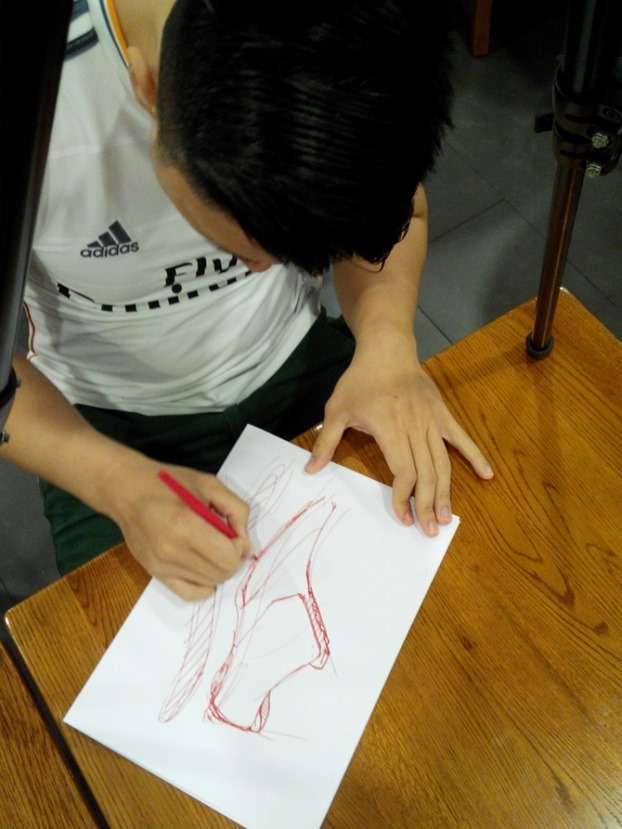 My friend is naturally perseverant. See why trying again and again give results. He made the 3 following sketches in about 7 minutes. And the difference is obvious.
1st attempt: Let's call this sketch a warm-up. I know that my friend can do much better than that. So, I gave him a quick TIP, and he redraw an other sketch to make sure that he can assimilate it well.
2nd attempt: Not bad! He auto analyse his drawing, and he was not yet satisfied. "One last time, One last time !"
3rd attempt: Alight. This is much better than the previous drawing !
I am not telling you that you will do awesome progress in 7 minutes. Learning how to draw is about reiterating your effort. See what you have done, and improve. You can get support, coaching, awesome drawing techniques, at the end of the day, you are the one who hold the pen. Be perseverant, and you will climb the stairs.
Next week-end, we might meet again for a second session of the workshop. I'll keep you updated on his progress.
If you like this article, let us know ! And leave a comment. 🙂