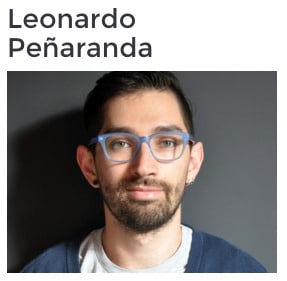 Leonardo studied Industrial design, and he's today a 3D artist for video games. He enrolled my course Sketch like the Pros as a VIP student.
Leonardo sent me his work about cubes – it is pretty unique. More than following the course step-by-step, he spices up his drawing session: by drawing cubes following a path. His training became an artwork!
---
Leo's story and testimonial about Sketch like the Pros. 🙂
"Make it personal."

Adding a zest of creativity in anything you do help you learn faster. Why?
Because, it become a personal matter. 🙂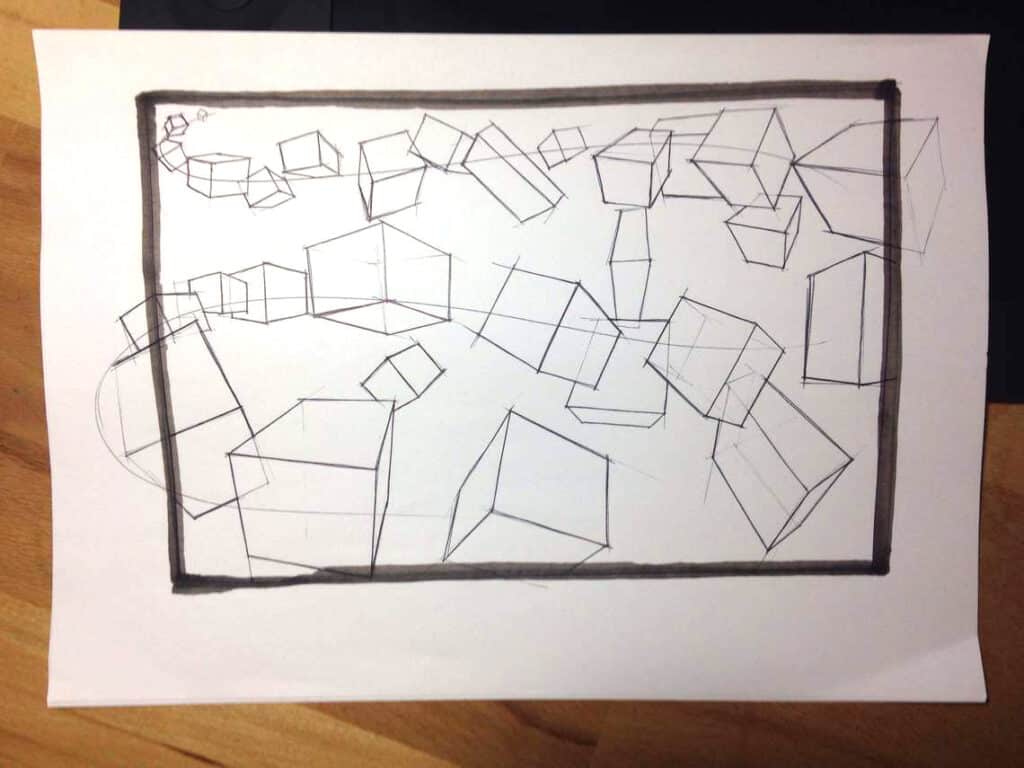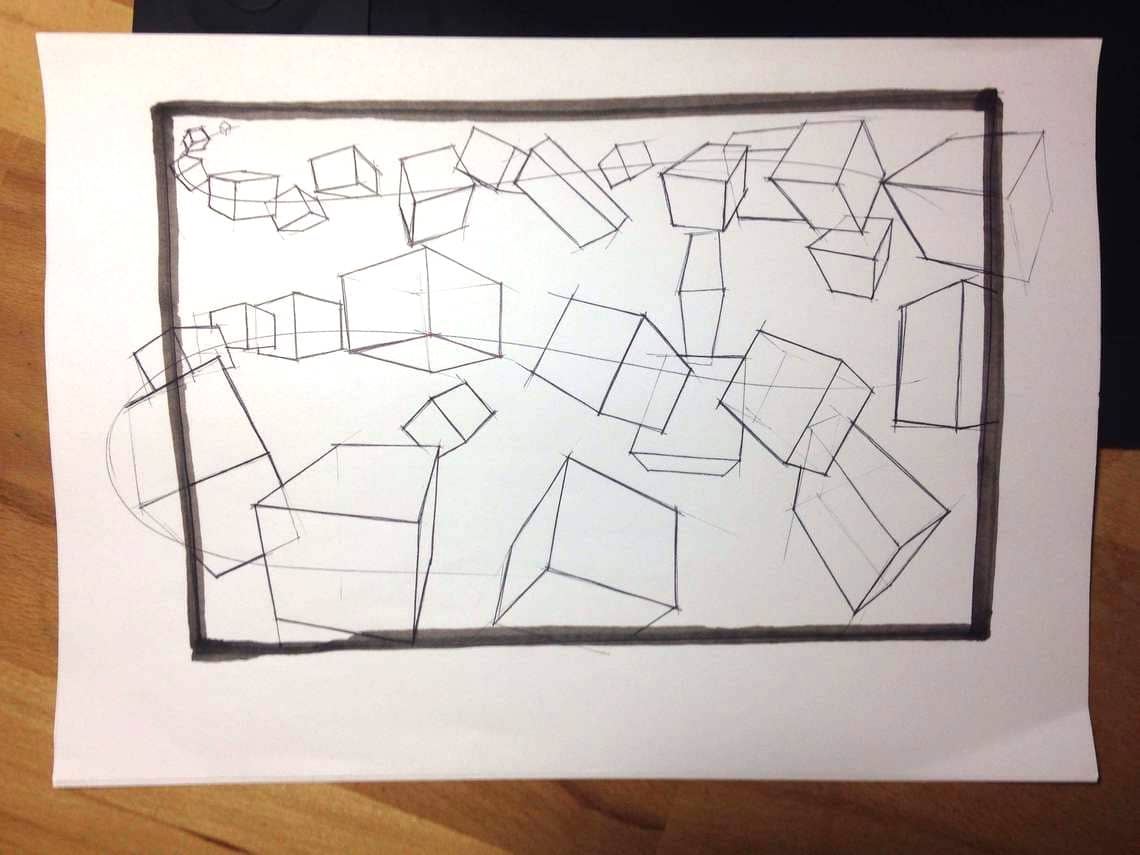 Challenge yourself keeping pushing your limits.
Leonardo didn't draw this artwork for me, for his friends or else. He did it for himself and test how he could perform even more. He's challenging himself.
That's a great designer attitude and mindset I admire. Always keep that hunger to improve and push the limits.
Leonardo could push the exercise even further – so I gave him an extra challenge:
Adding holes in all the cubes! Here we go! You can see his response below: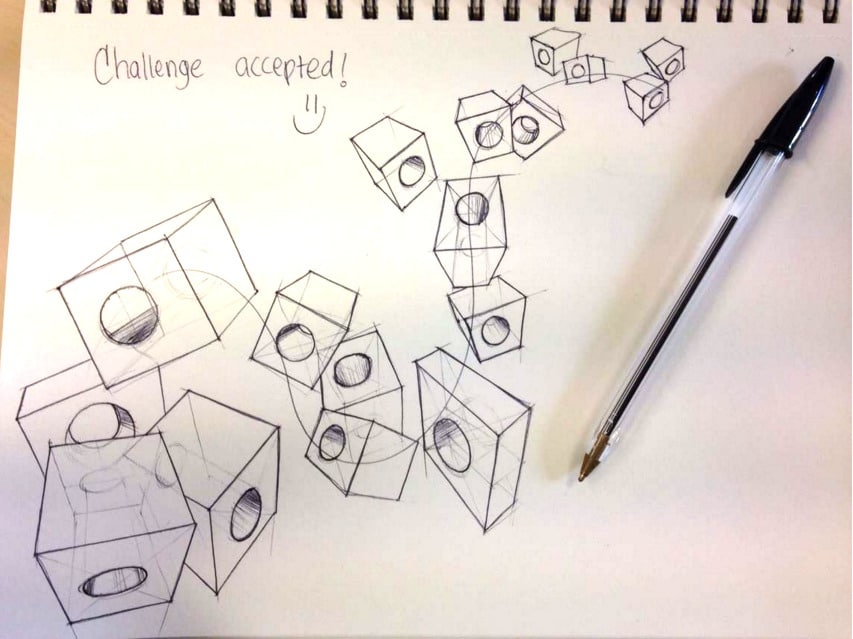 Leonardo definitely enjoys sketching! I guess that's why he's making such cool sketches! 🙂
Maybe you would like to drop a message to Leo? Feel free to leave a comment or send me an email. I will be glad to transfer to him.
See you!
Cheers,
Chou-Tac