I have just met John in Singapore.
He's one of my VIP member of Sketch Like The Pros. It happenned we were both in Singapore, so we decided to meet up and say hello. 🙂
He's from China, and moved to Singapore for work. It is the first time I have the chance to meet one of my student in real life, and I hope having more and more such opportunity !
I recently also met Mika, one of my student from my Private sketching group "Bring Your Sketch Alive !"
(If you are interested in to register, you can send me an email at choutac@thedesignsketchbook.com)
The next country to visit is Vietnam. So in case you read this article and you are at Ho Chi Minh, let me know, we could meet up around a tea or coffee for a chit chat. 🙂
I wanted to share with you a video we made giving you some simple but essential tips on sketching for beginners. It will help you on making better straight lines, and draw cubes in perspective. John accepted to make the video with me.
---
I wanted to meet John as we are now in the same city. He proposed to meet up at Art Friend, a popular art supply shop in Singapore. So we did, and I could give him some tips.
Then we wen to Basheer Graphic and design book store. It's one of my favourite shop for their amazing selection of books from artchitecture, concept art, logo, product design, fashion and so on.
If you are in Singapore, and in love with art and design you definitely can't miss it.
Their official website is not up to date, but their Facebook page is: https://www.facebook.com/BasheerGraphic/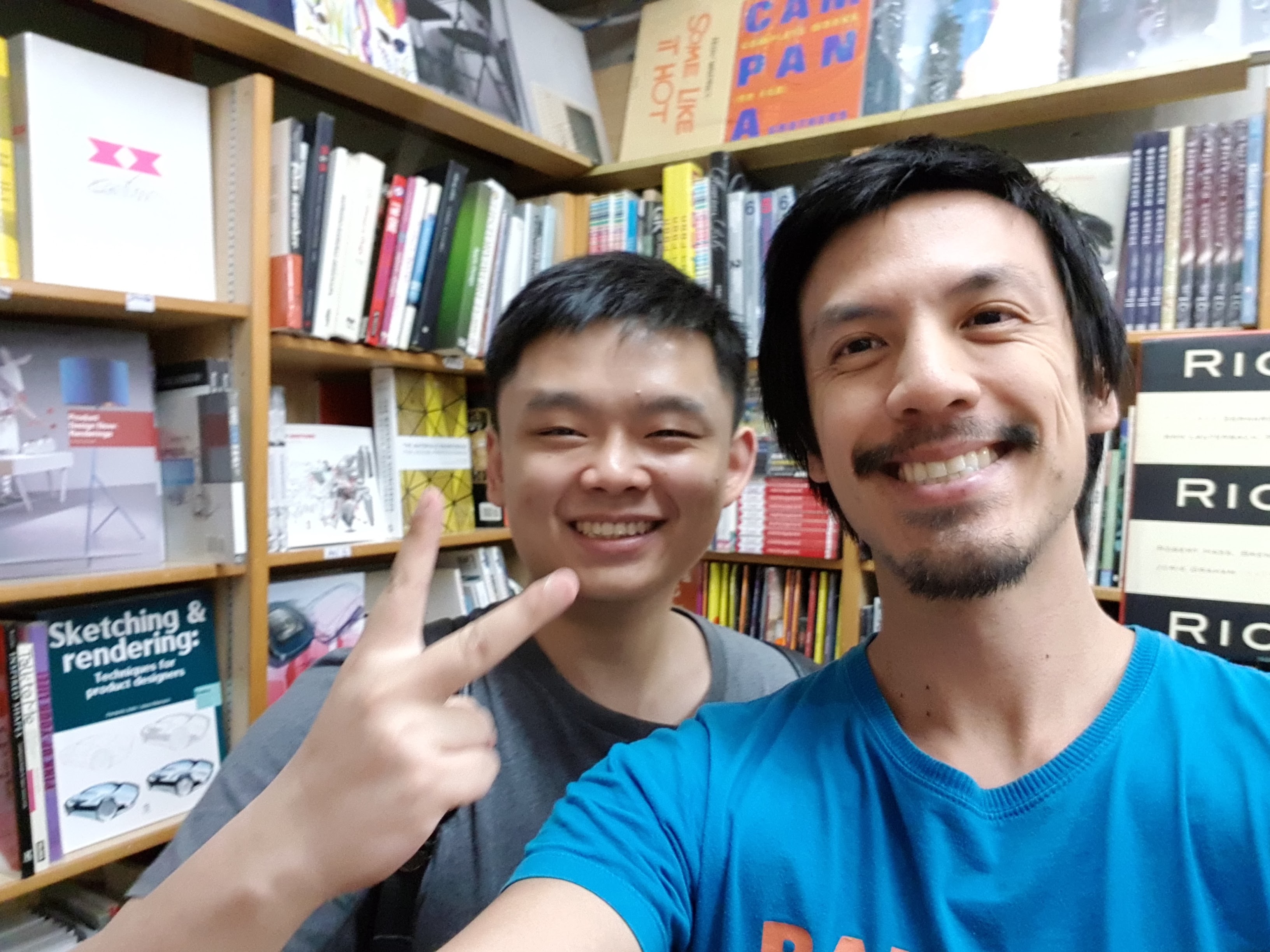 Have a nice day !
Cheers,
Chou-Tac