After sketching The Grand Budapest Hotel in the plane with a Twin Marker, I wanted to practice an other tool. I opened my pen case and pick up a mechanical pencil. That was not a common one, that one had a red lead inside.

Greater
 croquis with a color lead
Color leads naturally give some nice effect to your croquis. I personally appreciate blue and red leads. Note that these leads are more fragile than the regular grey graphite.
1- A 0.5mm lead tends to break easily. I recommend to use a 0.7 or higher thickness.
2- Choose only mechanical pencils that include a metallic tube to support the lead.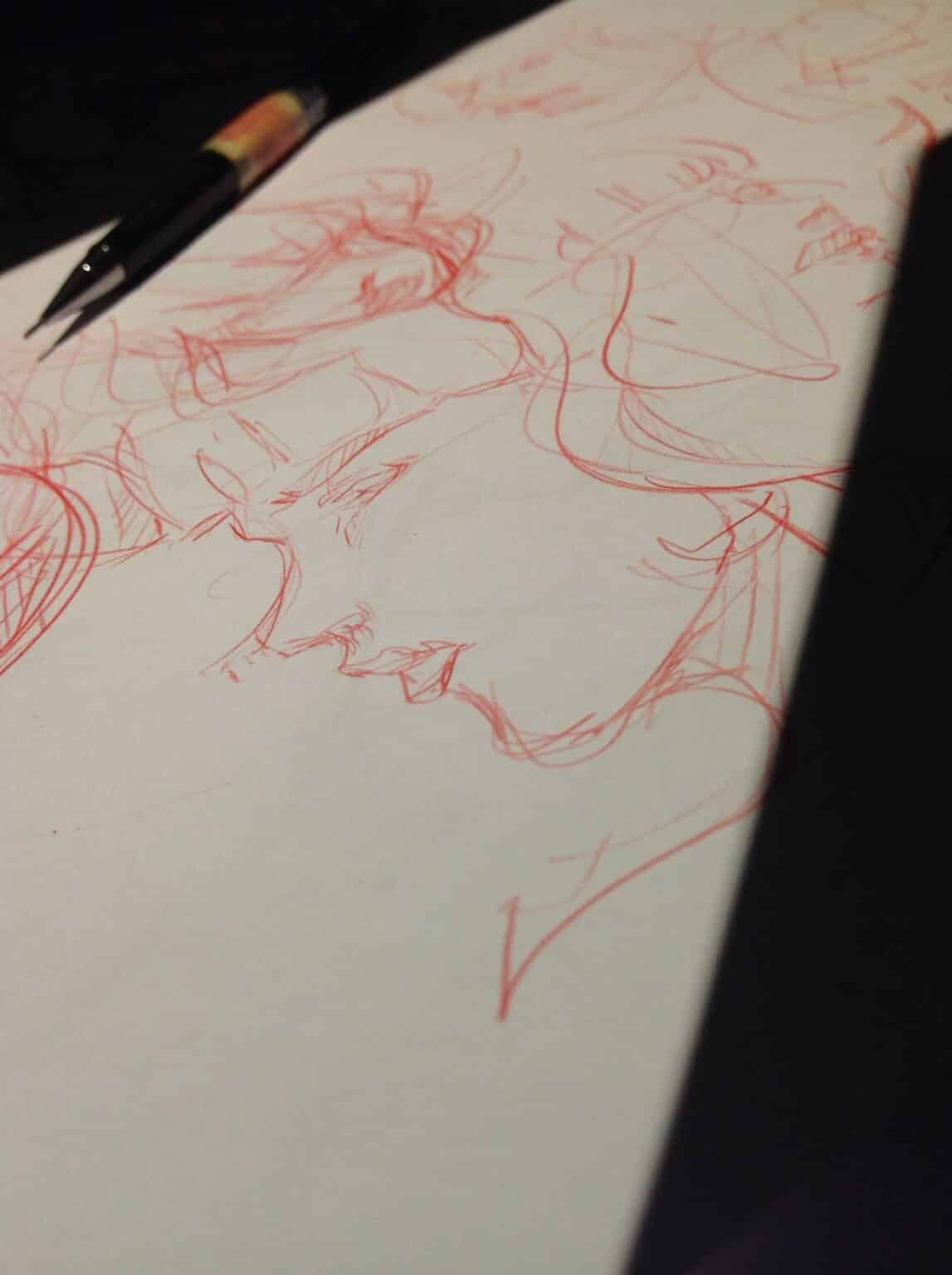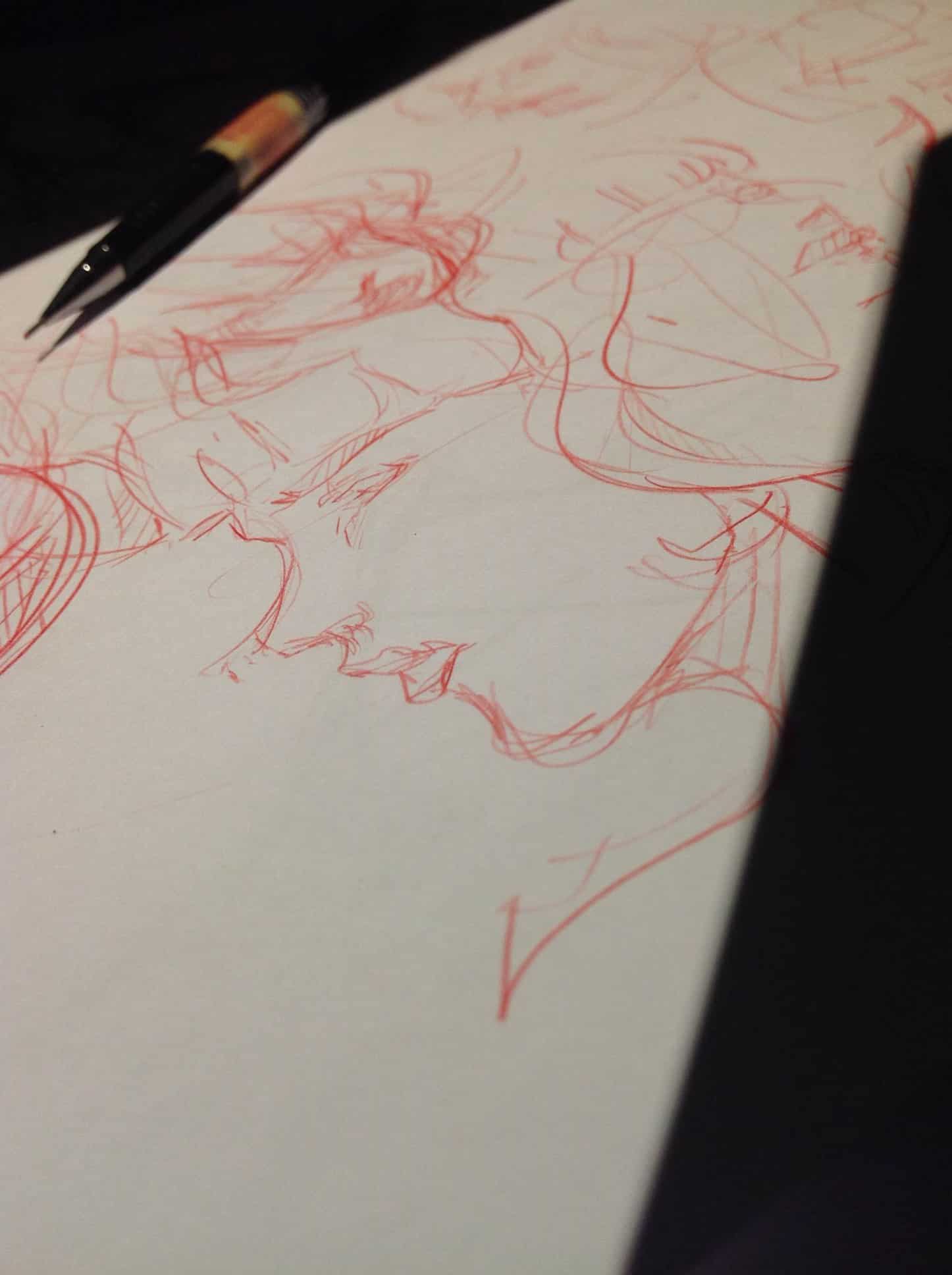 Chou-Tac Chung – Red pencil girl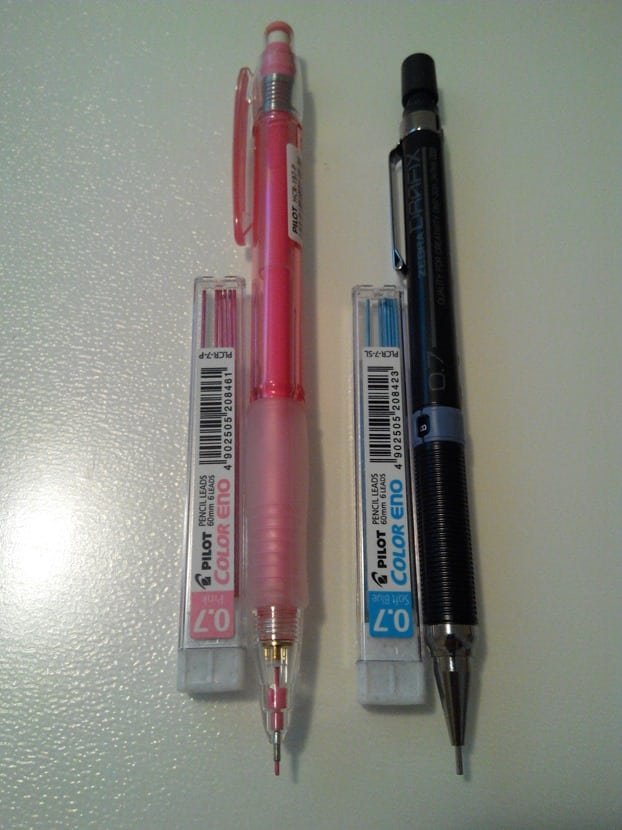 Today I passed by an art shop, I picked up some new color. I choose mechanical pencil of the same color as the lead.
That's all for the TIP of the day.
See yah!