Learning how to draw seams to be already quite tough. Then we should learn without erasing and correcting ? Why ?
As a beginner, you start learning with basic shapes. And these shapes such as a simple straight line and a circle are the best way to train your sketching ability. It calibrates your brain with your pen.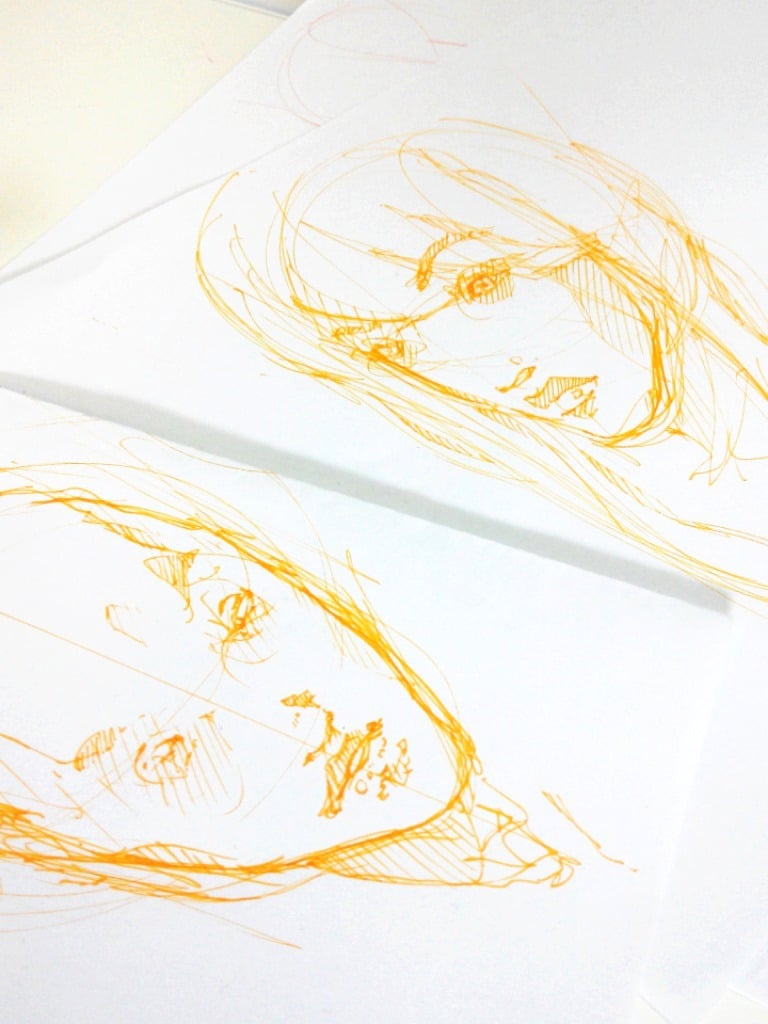 CHOUTAC CHUNG – SKETCHES DONE DIRECTLY WITH INK, 2014
TIP #43
Learn without rubber to improve faster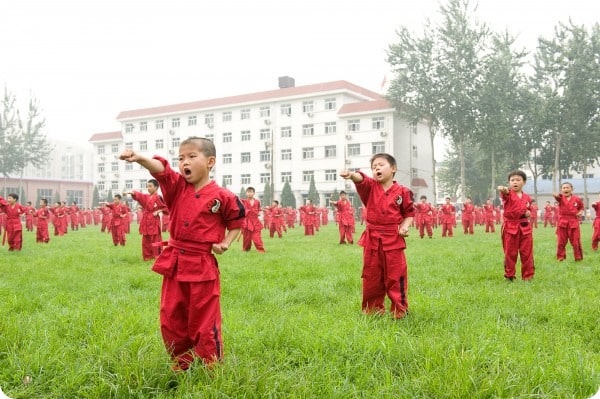 THE KARATE KID MOVIE
So at start, you don't ultimately target the best sketches. Instead, you aim mastering the right movement. If you do a mistake drawing a straight line which end curved. There is no point to erase. Analyse that mistake. Is it because of my elbow, speed, orientation of paper ? Then retrace on top of it, or redo a new one with the full movement.
TIP#42
Keep analysing and keep going, you will take one of the great shortcut at mastering drawing faster.
An other reason comes from a designer daily life. A designer start a new project, mostly without any special tool. Basically, he only needs a pen, and paper (markers are optional). He spends most of his time at thinking and drawing research, putting ideas on paper. They don't have to be the most beautiful, but accurate enough for people to understand. There will be multiple step of selection during his research. At each step, he will refine his sketches, getting closer to the final result.
But if a designer does a great sketch from start, he would have more chance to convince, no ?True, that's why more he will master naturally his pen, better his sketches will came out from the first draft.
But there is an other important notion to know. A designer works with deadline. He needs to know well how to manage his time. Imagine that if he would make sure that every single of his sketch would be a piece of art, he would have drawn only one proposal in a day. Then what if that beautiful sketch is not selected ? Time and effort wasted.
Instead of trying picking up a great sketch at start, it's more important to pick up the right idea. And you can't know if an idea is best if you wouldn't have spend a minimum of time exploring. You may miss opportunities. That's why a designer start drawing "thousands" of doodles, to select a few and refine, then to end selecting the right one.
Do you dare learning how to draw without rubber? Tell me in the comments !