Daniel has just started Design sketching. Yesterday, he let me a public comment asking me a question that you may wonder as well:
Q: I bought a Wacom tablet.
Should I still practice with pen and marker by hand ?
Hello Daniel,
About the markers,
if your school aims to teach you how to use them, you should make a try. At least get the series of shade of grey (I got a preference with the cool grey, more than the warm – that's my own opinion) For the colours, you may choose one or two for a start just for using them as a "popping colour". (How about choosing your favourite colour ? It will be like your signature colour)  It's a good way to highlight certain part of your product/sketch in a second. Then if you see that you like it, get more markers along the way.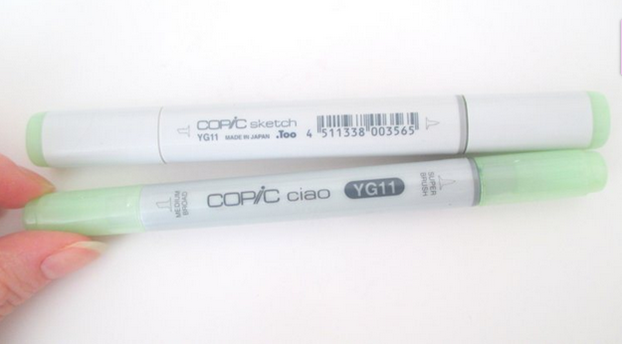 Picture from Kate Leonard Illustration
About drawing on paper vs. tablet,
At start you can combine both, they are complementary. But give a preference to paper. There is nothing better than drawing on paper to learn. All the good habits in sketching are taken in an analog way. Your movement will be more free as you can't express certain line on your Intuos because of its format.
You can start digital early it's fine. Make sure to do not be trapped into Photoshop and all the tricks to cover your sketching  weakness.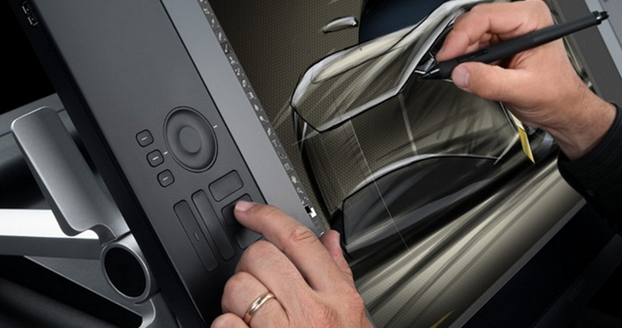 Sketching with a Wacom tablet
Sketching is first of all made to create ideas QUICK (Ideation phase). Then only sketching is made for communicating with seductive boards with beautiful rendering (Communication phase). If you just start Product design, you should give priority to the first phase drawing mostly on paper. So spend time with a pen and paper with NO ERASER.
Pen and paper are your best friends.
If one day you got a client facing you in a coffee table chatting about a project, be ready to quick sketch ideas in front of him. It would be difficult to tell him to wait for you to plug your tablet and do some Photoshop rendering on the spot… 😉
Plus you can bring a pen and a sketchbook anywhere you are and practice anytime. Museum, urban sketch, bus, waiting room… are great opportunities for you to improve your skills.
For the choice of pen, you just need a simple ball point pen at start – that you may use with a Paper mate for line weight. That's all 🙂
Hope it helps !
Related article:
Interview with Martijn Van de Wiel and his classroom from Netherland about the value of sketching and Digital tools.
If you also have any question, feel free to let me a comment or send it to me by email at choutac@thedesignsketchbook.com