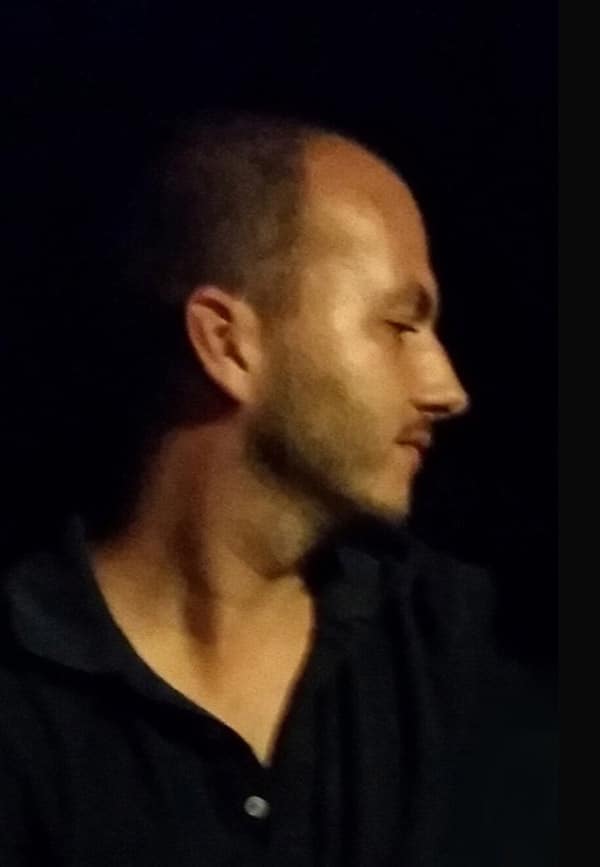 Ben has a story I feel inspiring. He's a boat designer, and presently living in an amazing boat!
"Drawing has been a way
to get everything I dreamed about."
You will see from his beginning how he almost dropped school at the age of 16 – fortunately, one of his teachers saw his creative potential and encouraged him to study in a Design school. 
In love with cars, he went to Transport design, been through various design experience – and now he's conceiving Yacht. 
Believe me or not he's now living in a boat in the middle of the Pacific ocean and the islands!
Ben and I went to the same Design school at CREAPOLE-ESDI in Paris – I like to converse with Ben, there is always a lot to learn from him. I am glad he accepted to share his vision with all of us for the following interview.
---
Can you tell us about you?
My name is Ben Go, 28 years old.
I am working as a designer since 2008, mostly automotive and industrial design. I am currently living and sailing in French Polynesia.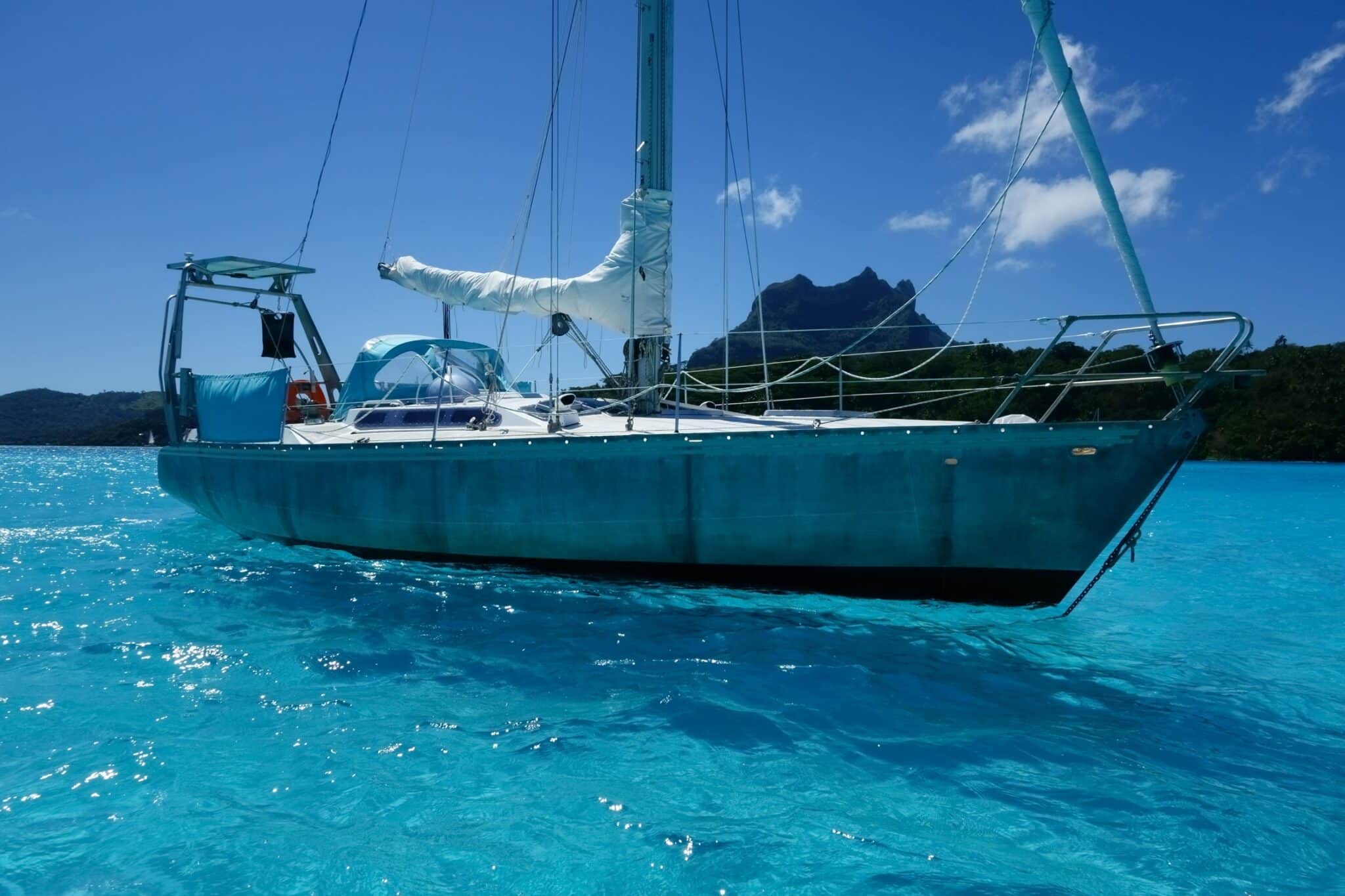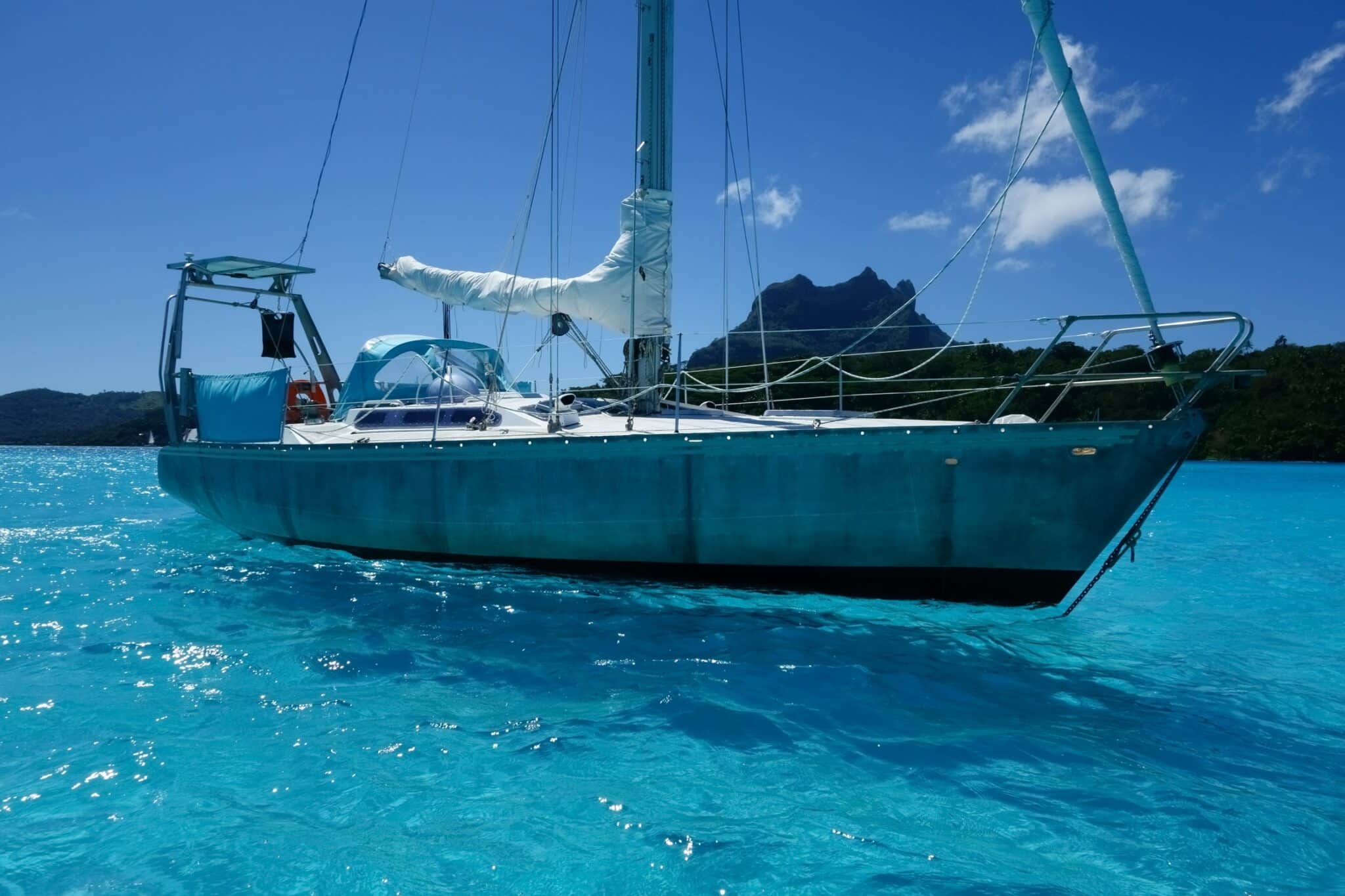 ---
How did you get into design?
I start to draw from imagination very early, products, architecture, landscape, etc…
At the age of 16,
I was ready to leave school for what good persons can call "real life". Then, Mr. Toussaint, a teacher of public school saw my drawings and tell me "Hold on, you can do something with your sketches".
He introduced me to a design school in Paris, where he was also teaching. Thanks to him, I decided to work hard in that direction.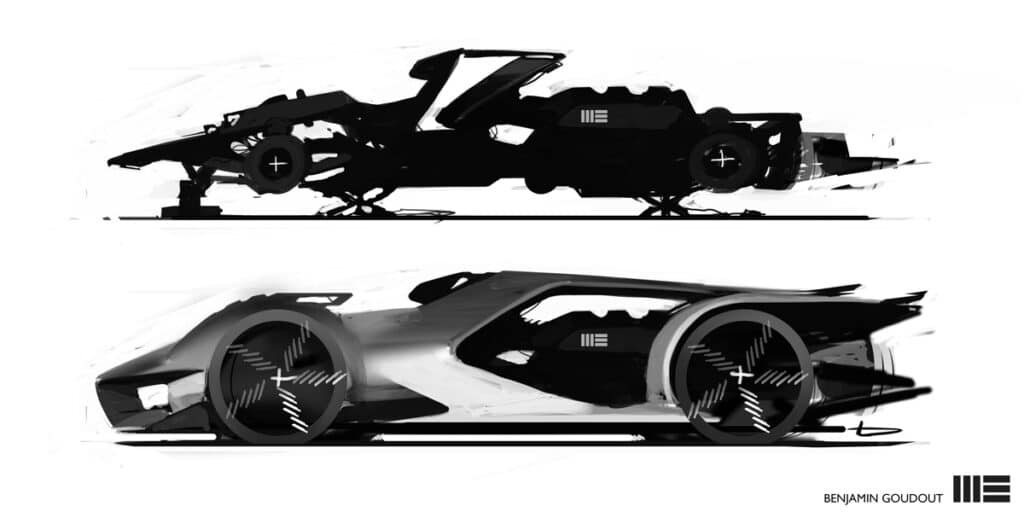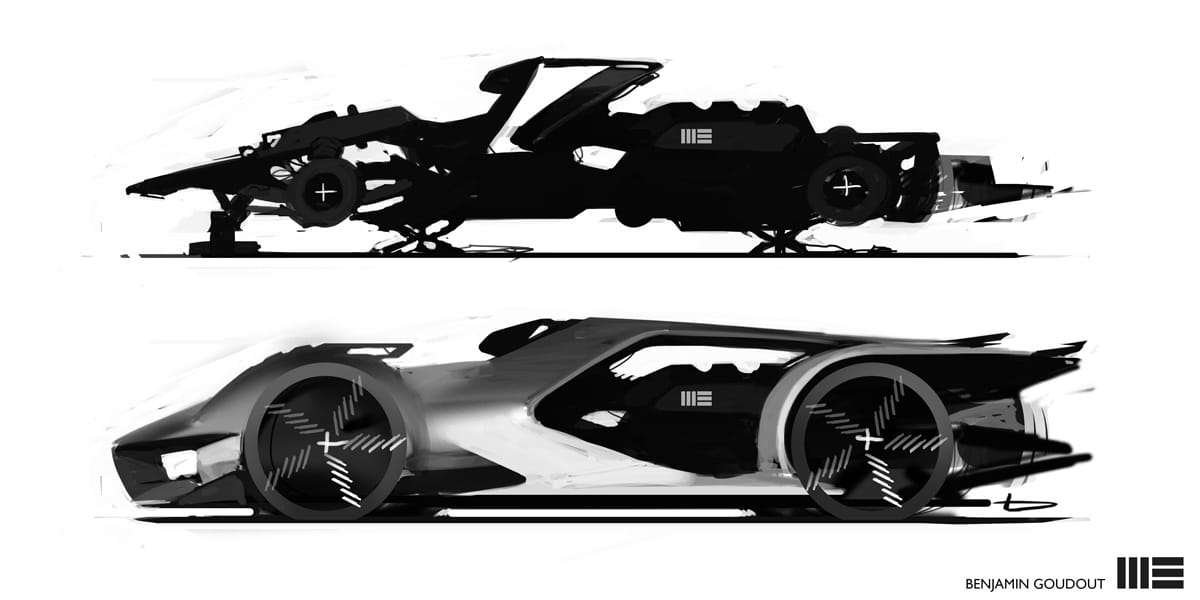 ---
What do you like the most at being a designer?
I enjoy the way we explore and combine a large panel of specialties; technology, industry, art, history, social, and even more. This job can feed your brain and offer you the possibility to propose your vision of things, I like that perspective.
---
Something you don't like?
Paradoxically; Materialism.
---
You started studying and working in the car industry.
How did you manage to design yachts?
Luckily,
I have been involved in very different projects during my young career of a designer, cars, bike, yacht, airplane interior design, industrial design, and video games.
I started by a step to the Adidas Innovation Team where I met the brilliant Bruno Antonelli who is one of the best designers I've ever meet. He teaches me the attention of details and the large importance of making processes in the industry.
I am lucky to work with Dan Abramson since 2011, who introduced me to RCD and PSA projects. Curiously my experience in PSA Peugeot Citroen has started with a project of yacht design!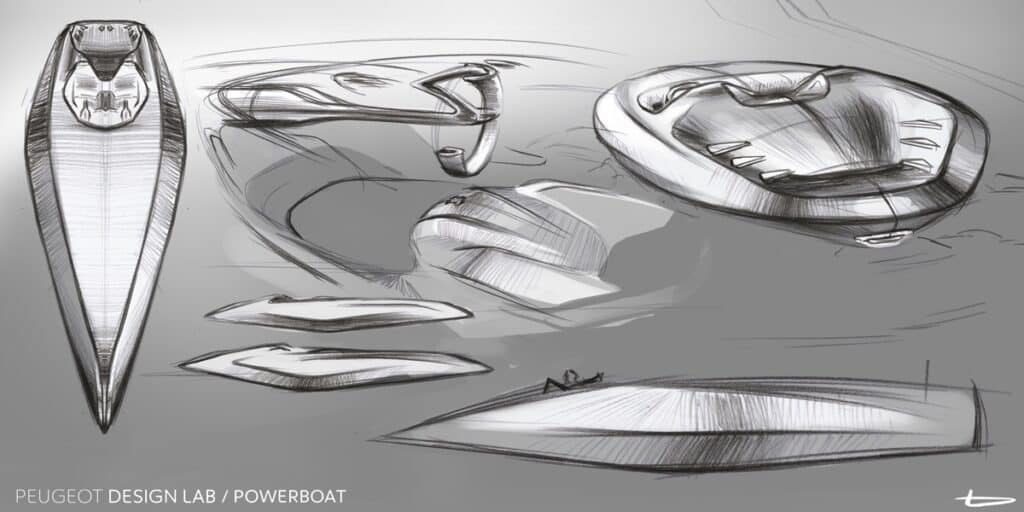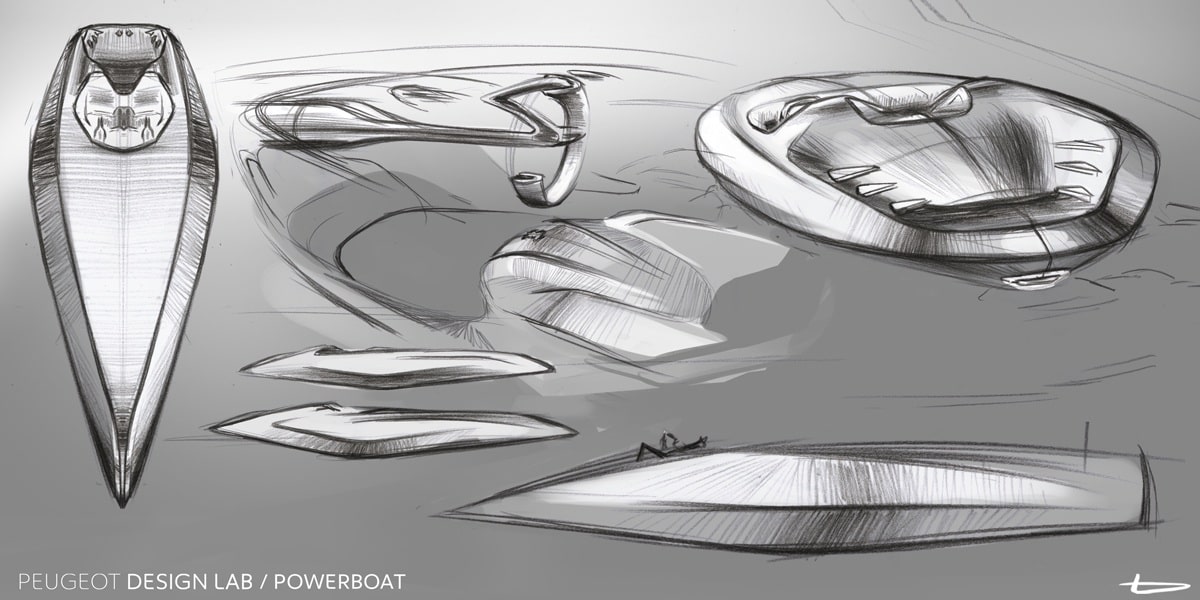 I was really enthusiastic about this unexpected first step in the company.
All the following projects into the Peugeot Design Lab was interesting, from an electric bike to a cabin of a luxury airplane, I learned a lot working into a team full of talented people, thanks to them!
---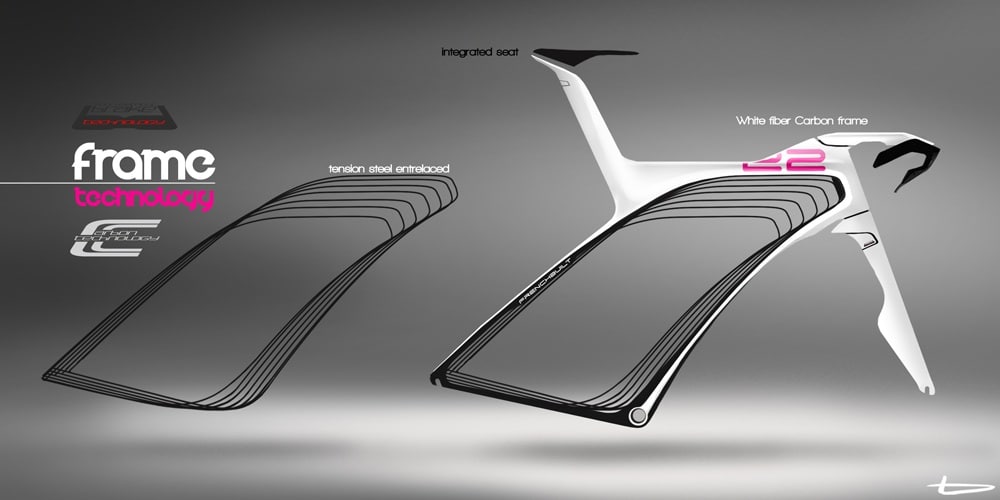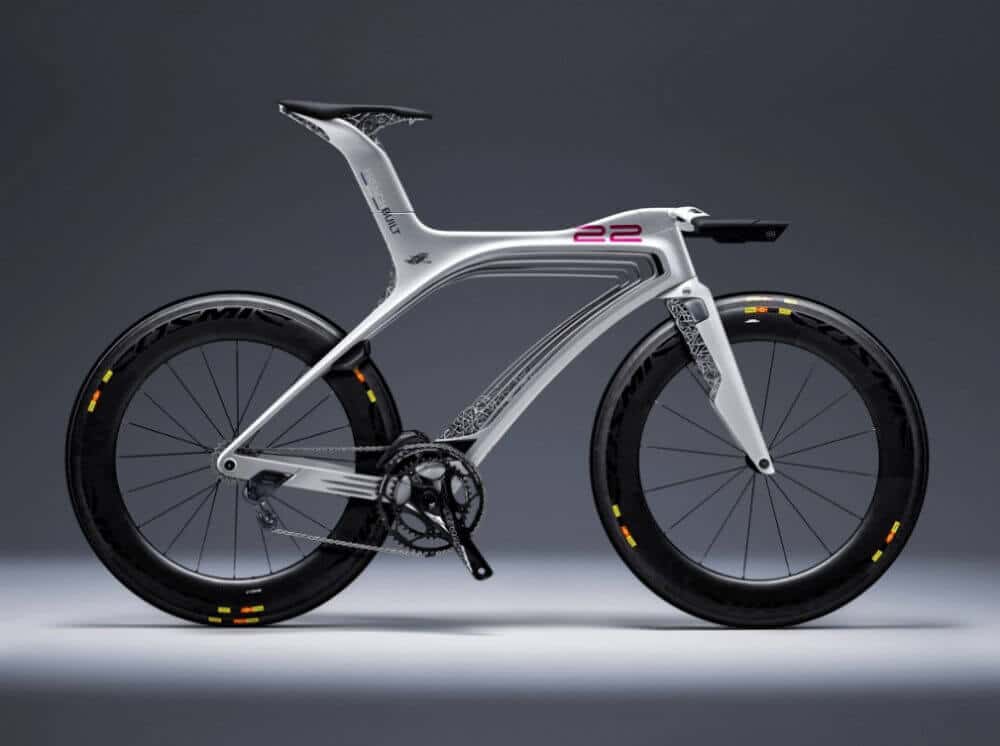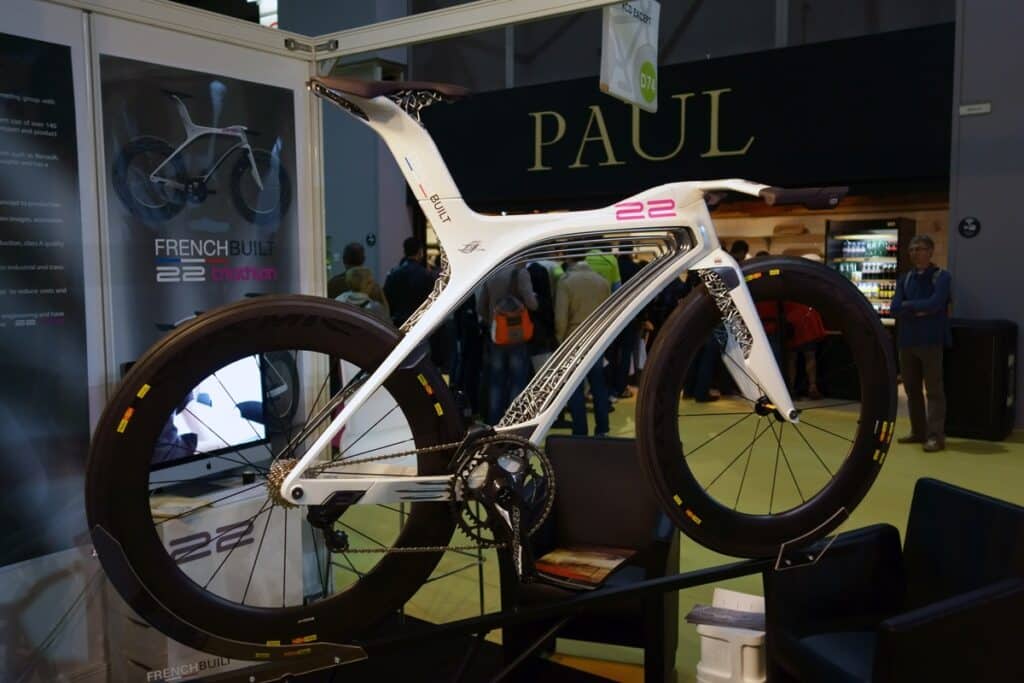 ---
Since 2014,
I am living onboard a sailboat but I continue to work in industrial design.
"Get inspired everyday"

To sail on a sailboat is a daily "design experience" in a way.
It's full of beauty but reality comes to you very quickly, without any filter.
From elements as wind and sea of course but also from technicals problems; you have to figure it out alone and to find a solution by yourself with your own resources, it pushes you to be creative. A sailboat is a hull submitted to the power of the sea against its own weight and powered by wind, where you can find inside all the electrical, hydraulic, and electronic installation you can also get at home. A Sailboat has all the ingredients of poetry and constraints that good design requires. This is from where Grand Blanc came.
---
Few words about Grand Blanc Pacific?
Grand Blanc is a light structure that pursues creativity and harmony in Yacht Design. We are working on Concept Design, Styling but also Blueprint and Visualization.
During the lasts centuries, the world has been designed by Vessels, Clipper and Windjammer, led by persons with a deep knowledge of navigation, construction, design, construction, and the bravery to sail the world in random conditions. Every part of this rich history combined with modern tech of course could be the harmonious purpose for the Yacht Design of tomorrow.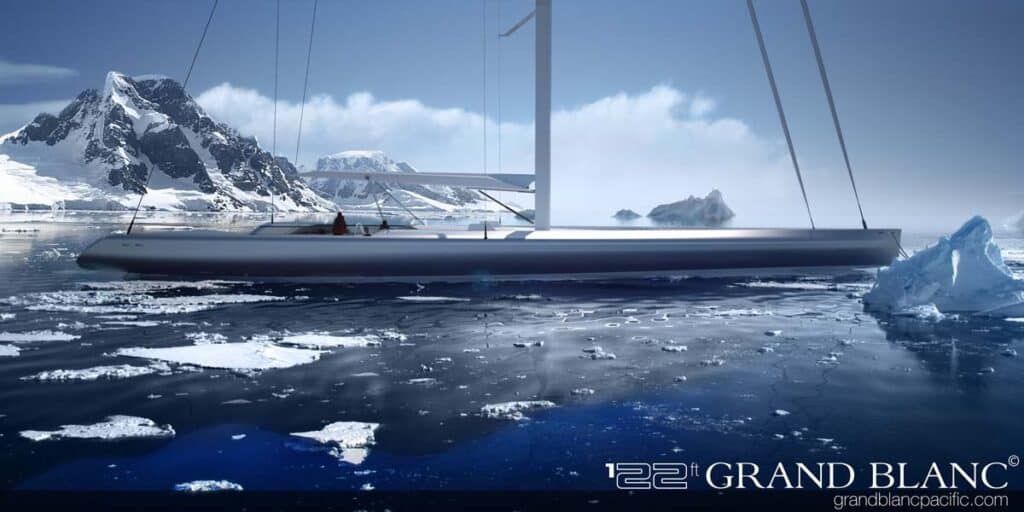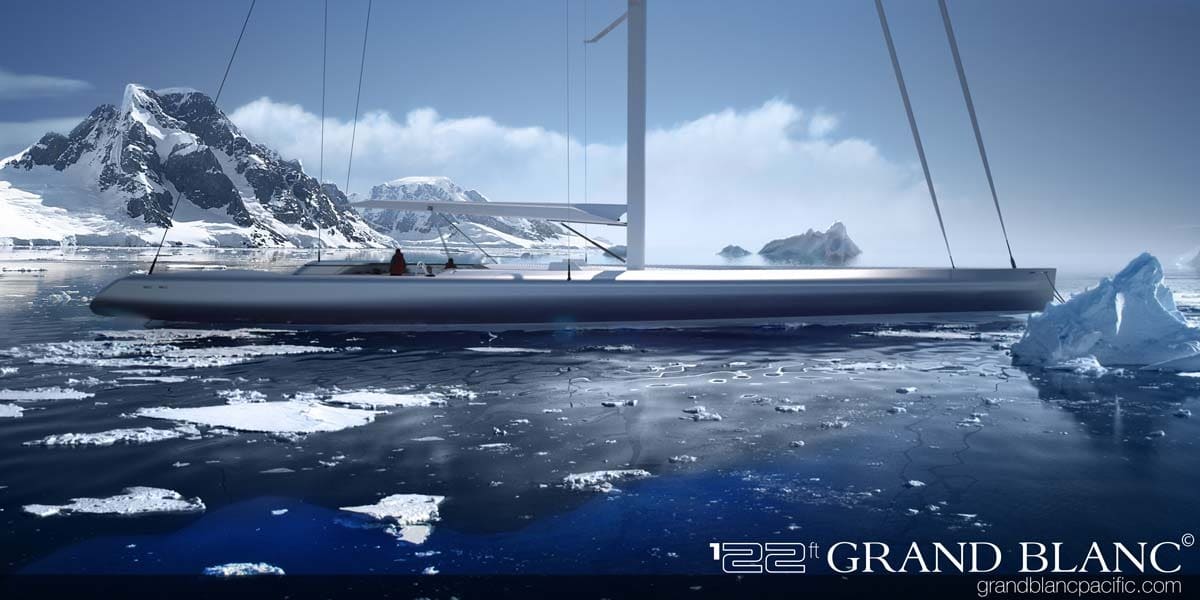 ---
How did you learn how to sketch?
I started very young by imaginary drawings, it was a first self-education to composition and shadows.
Arrived at the design school,
I learned to create something from a blank page, to observe reality, understand the crucial roles of light on surfaces, and try to reproduce it with tools like pen, pencils, marker, etc… One of the main steps in your learning is: 
"Unlock your hand"

Start to sketch freely without any consideration on the result itself, by this way, you start to express a feeling of what is your idea in a very natural way.
Sketching is an important tool for designers, I believe that style is leading the content. The style gives power to the most simple ideas.
"Almost every time, the things we tell are touching less than the way we are telling them."
– Voltaire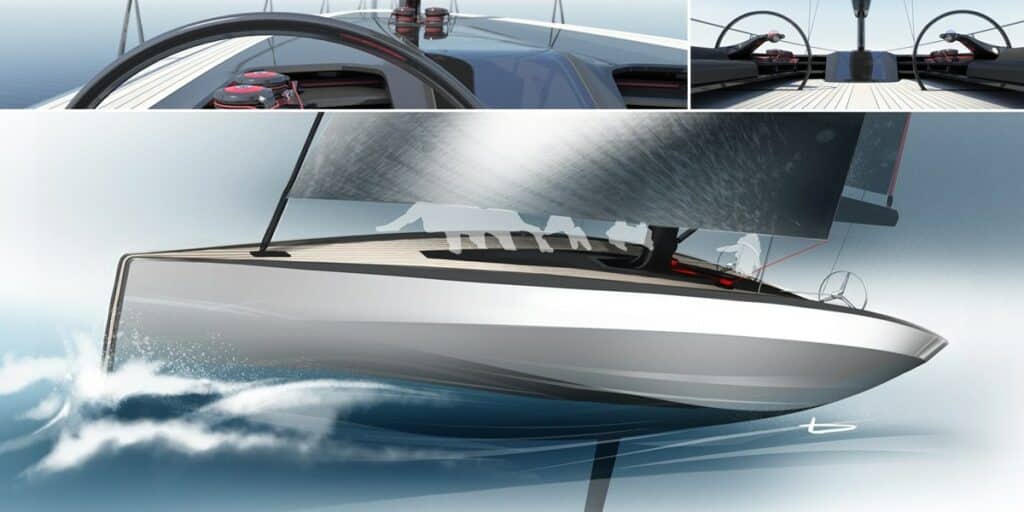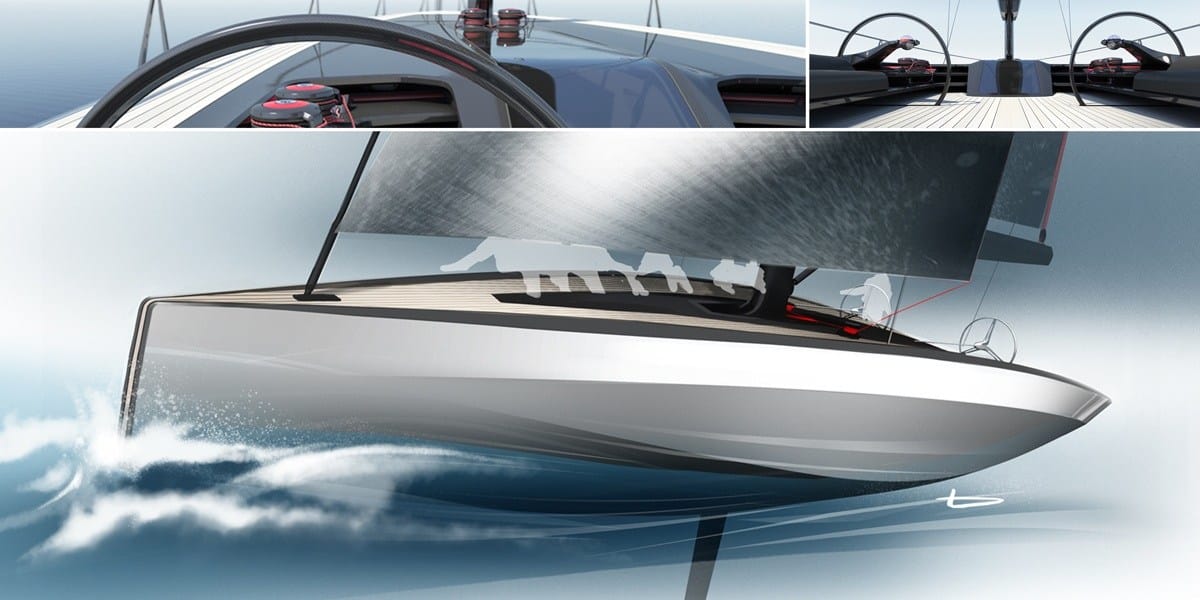 ---
What are your tools?
Bic pen
Pencil
80g A4 Paper
MacBook Laptop 15″
Wacom 13″ Cintiq powered by Solar Panel somehow !! 😉
In the recent past, I also use to play with Charpak Markers & Acrylic on Canvas.
---
Do you prefer to draw by hand or digital?
I enjoy the possibilities of the digital tools and all my work have this final touch, but I truly love to put my ideas on paper anywhere at any time. I used these tools with equal appreciation.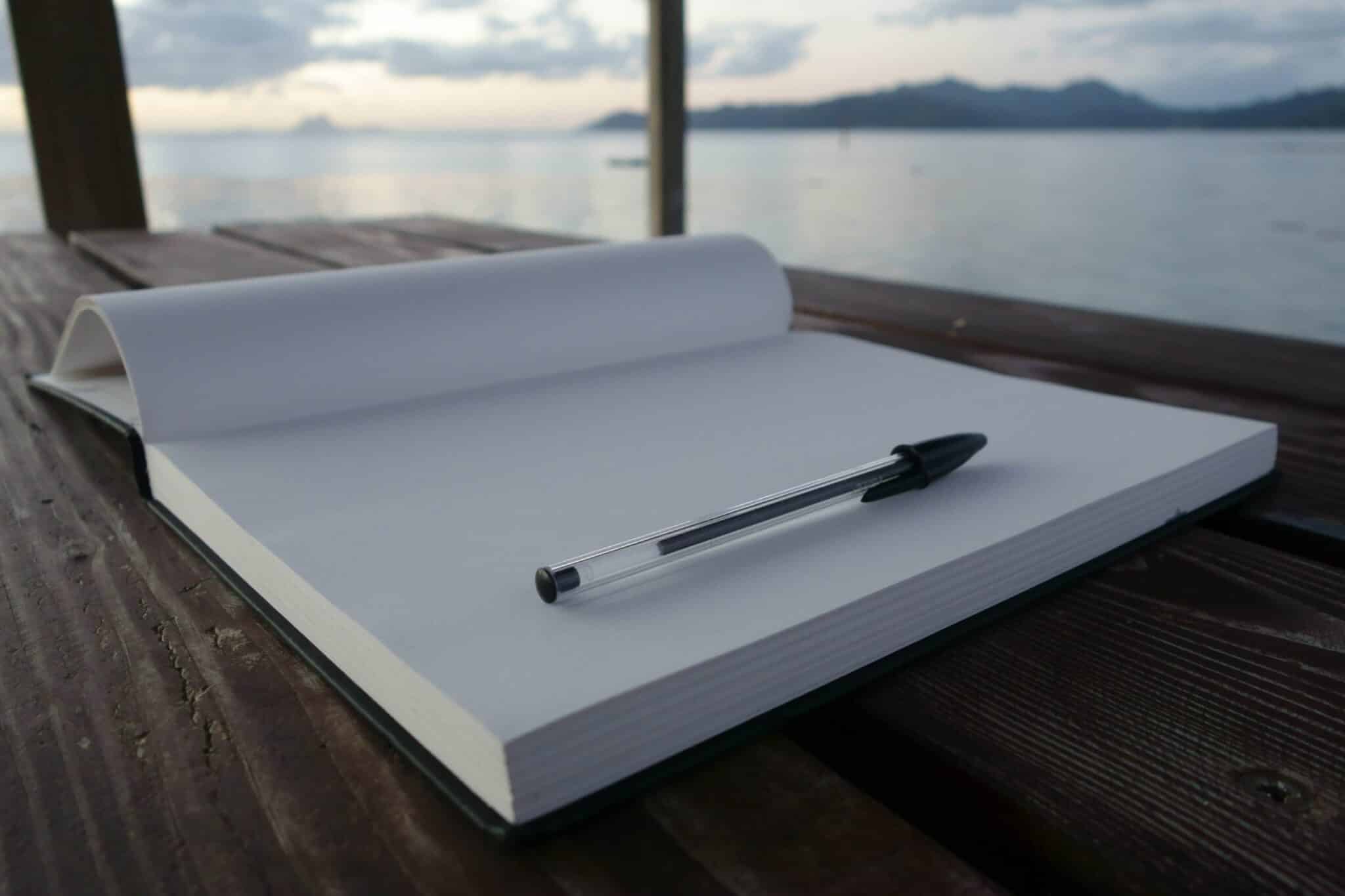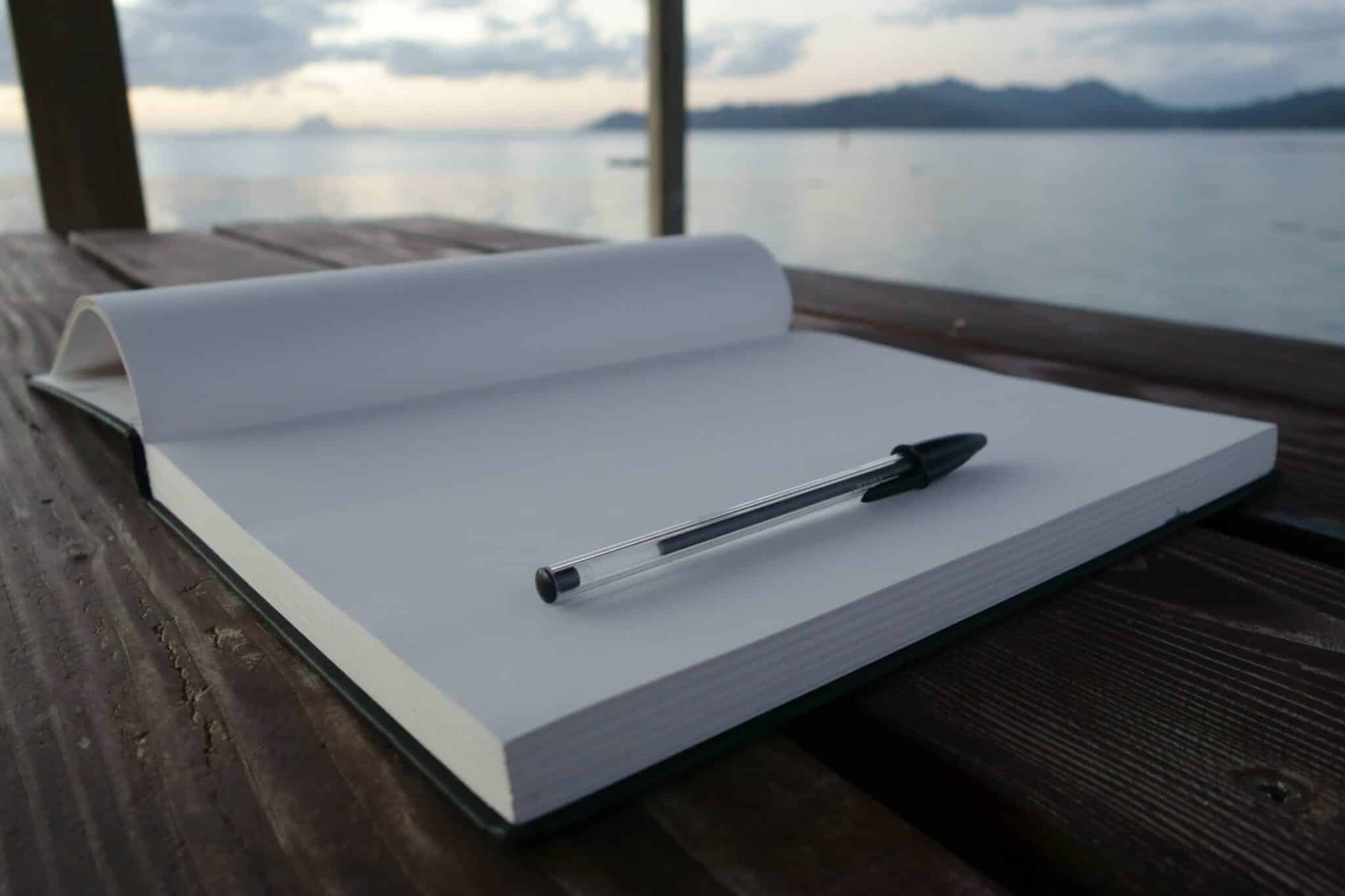 ---
Can you send us a picture of your workstation?
(Desk onboard of the boat)
---
Where do you get your inspiration from?
Books,
nature,
people,
individuals,
and social groups are full of inspiration.
Among those who are reflecting the light more intensely:
Craig Mullins, Syd Mead, Daniel Simon, Patrick Faulwetter, Tommy Forsgren, Moebius, Benjamin from Xiao Pan, Xiangyuan Jie, William Turner, Cedric Villani, Victor Hugo, Robert Louis Stevenson…
---
What is your creative process?
Artistically,
I guess I can start from anything, transform it, and re-use as a concept.
About industrial design or styling,
I add to this method particular attention to the history of the company and to the making process first, this part of the life of the product is its roots.

---
When you lack inspiration what do you do?
The creative process is not a linear activity.
It is sometimes a good idea to stop it and take distance from your work. Open your eyes again, hear fully, share your thought with friends, colleagues, or people out from the design sector and come back again with a fresh attitude.
"Get inspired from books"

I also start to input again by watching natural life and reading books for example. Some reading are so powerful that you don't need anything else to start and develop a concept. Just try, you won't regret!
---
How do you translate your inspiration into your design?
Being honest, in industrial design, all the projects don't need the same approach concerning the inspiration, but every project is going from conceptual to rational.
If you really want to make something different you have to start very far from the actual other proposals, but you also have to take into consideration which idea will be the best at the "rational step". From the big lines to the millimeters…
---
What is your next step?
Healthy product for everybody, 2017!
 A great one ! 😉
---
Any advice for an aspiring designer?
I am not really in a good position to give advice but I believe that we have to educate and follow our convictions, to keep faith to create something good for us and for people around us. Design is not an essential activity, you won't save anybody, also you don't see the result of your work immediately.
Your ideas are playing a role upstream of the tertiary economy, at this stage, a company seems to act as a large Tanker, each change of directions take time and Energy. You can feel reduced in this system but you could also be at the source of this change.
"Learn with passion"

Energy is yours and the one of your colleagues,
so keep working hard, keep sketching and keep learning from others with passion.
Then, keep distance and be aware of what is essential for you.
---
Do you listen to music while you sketch?
Erf, difficult question!
I am not listening to music while working, but it could be something like these for example:
Supertramp,
Pink Floyd,
Fela Kuti, Jacques Brel, Mc Solaar, Serge Gainsbourg, Bashung, BB King, Eliot Goldenthal, and so on…. eclectic moods!
---
If you could draw something and make it become a reality. What would it be?
An island, with large clouds.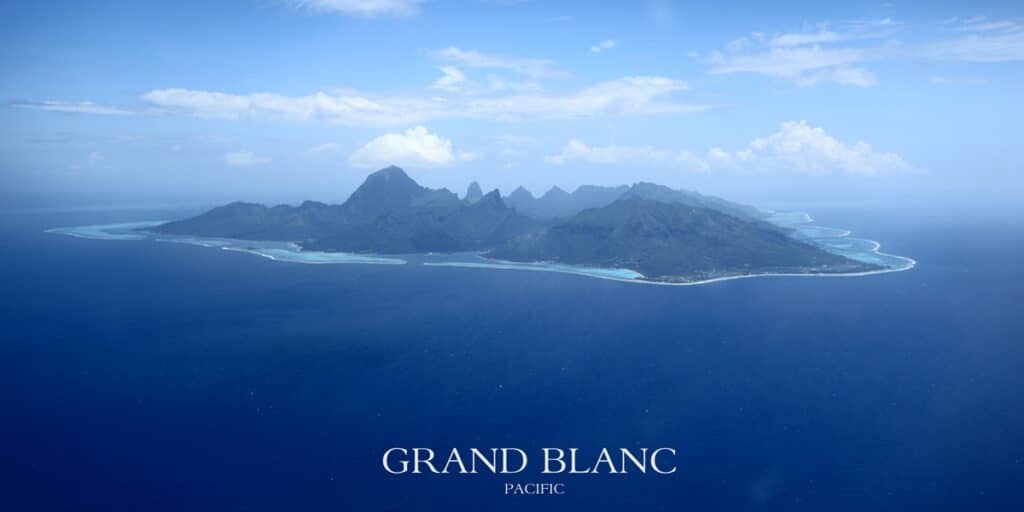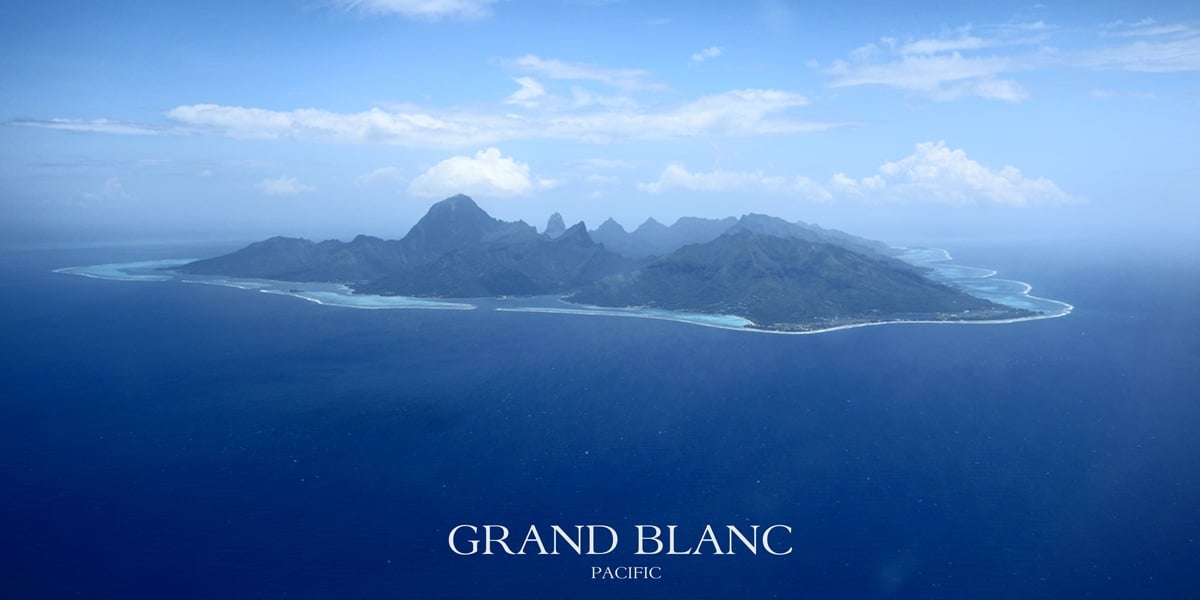 ---
Any links you want to add about your work?
www.facebook/grandblancpacific
---
Thank you Ben for your insight!
I didn't know your story when you started. It's such a chance Mr. Toussaint saw your early potential when you were young. He's a great teacher. I still remember his enthusiasm in class. 🙂
If you guys would like to contact Ben about design, life in the ocean or just saying hello, feel free to leave a comment below, or send me an email, I will be glad to transmit it to him.
I hope this interview has been inspiring for you.
If you too wonder if you should go into design, follow your instinct and passion.