My student Oliver Esther recommended a new sketching software called: SKETCHA.
(It is available in Apple Store.)
When minimalism meets vibe – Sketcha is an incredibly user-friendly minimalist app that provides designers with the highest level of creativity when conceptualizing ideas.
I couldn't wait to try and show it to you! Try it now!
The software helps you draw dynamic lines!
It is so simple and intuitive to use.
I am glad to discover that it has been created by designers for designers!
Sketcha is an intuitive, beginner-friendly drawing app that lets you save time!
Its simplified user interface makes it easy for anyone to pick up, making remote design projects simple and hassle-free.
With Sketcha, you won't find overwhelming options as found in other apps like Procreate—its straightforwardness allows for great focus from the get-go, so you can be quickly up and running.
Check out above this sketching video to see a sneaker design I made with my iPad Pro 12.9 tablet and Pencil -all in a matter of minutes!
---
Drawing Sneaker with Sketcha on iPad in 5 steps
Below are the main steps to create your own design sketch on a digital tablet.
It is applicable to any drawing software such as Sketchbook Pro, Photoshop…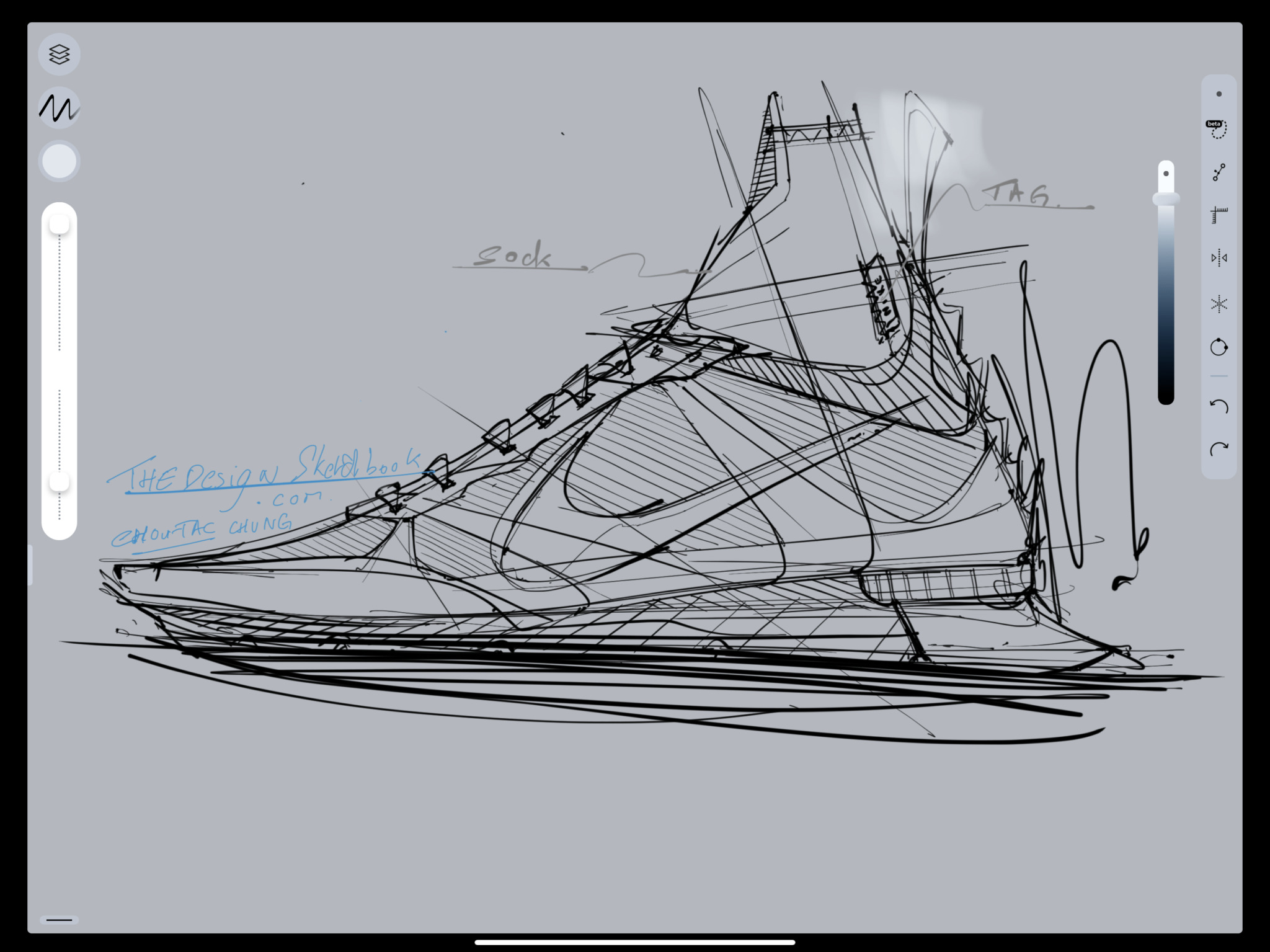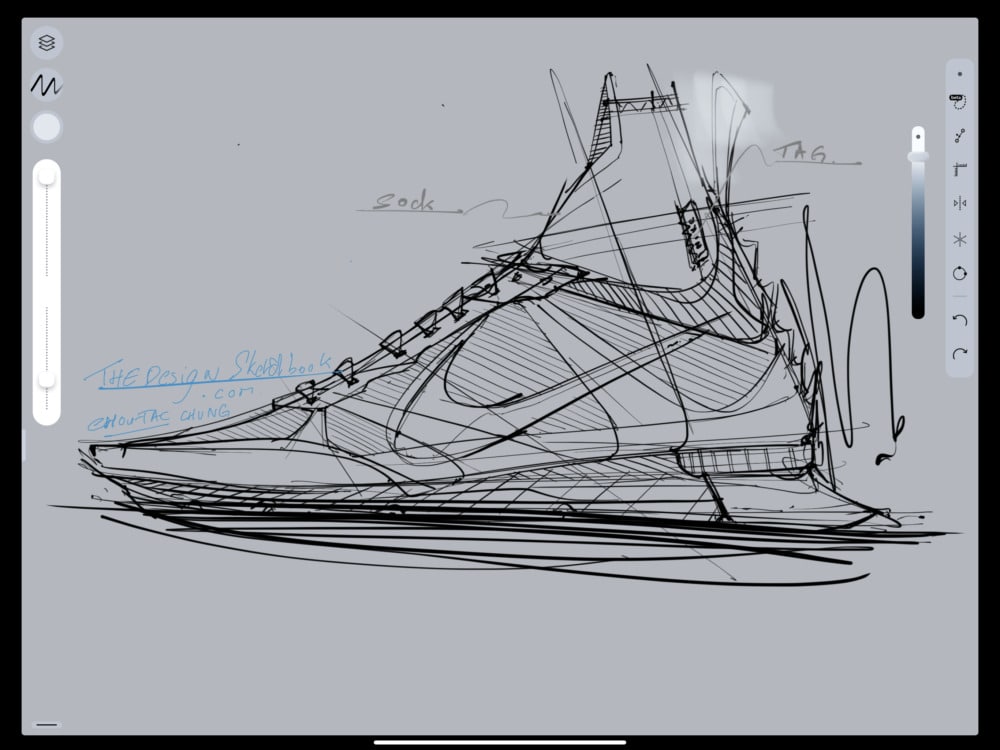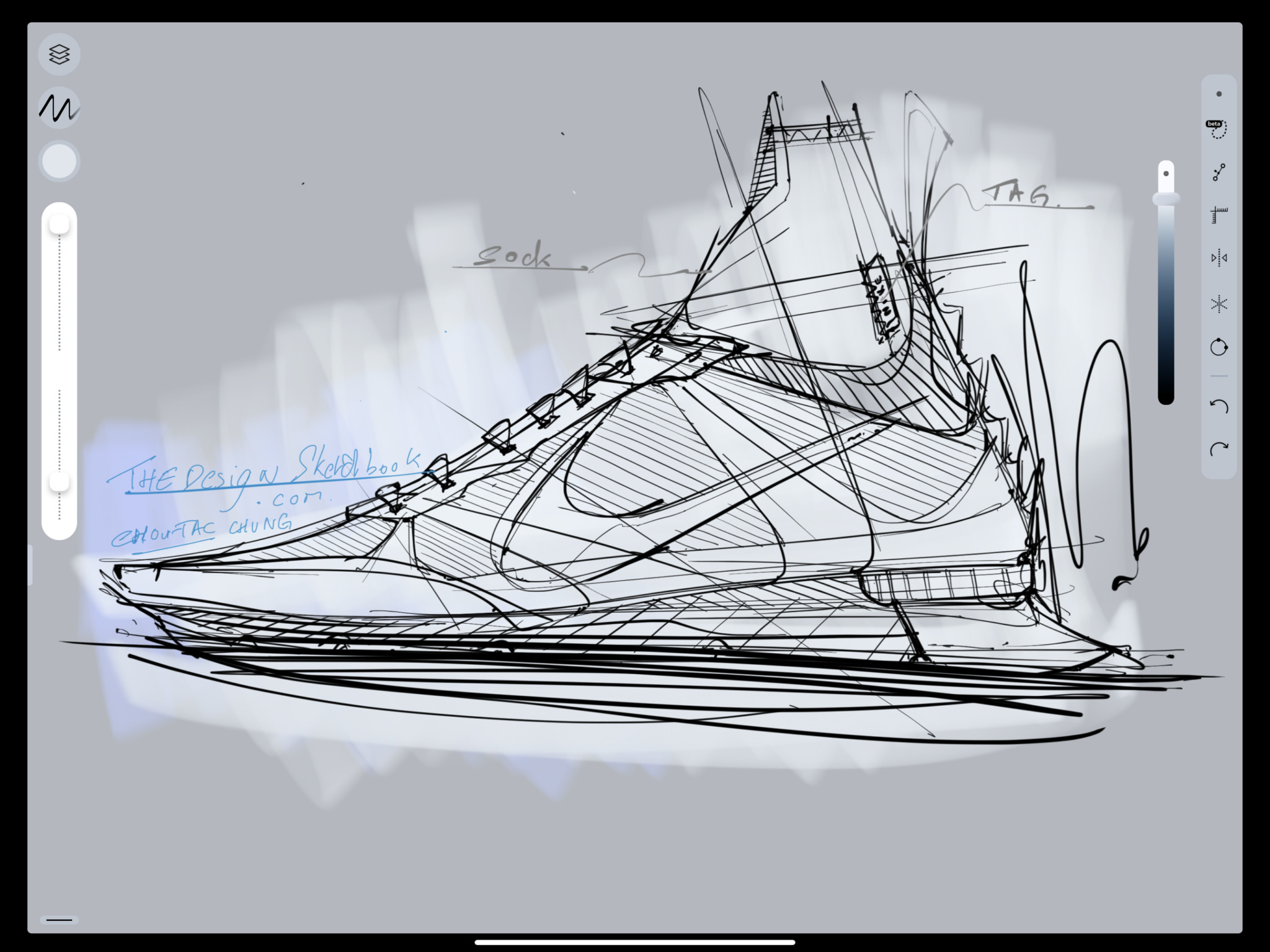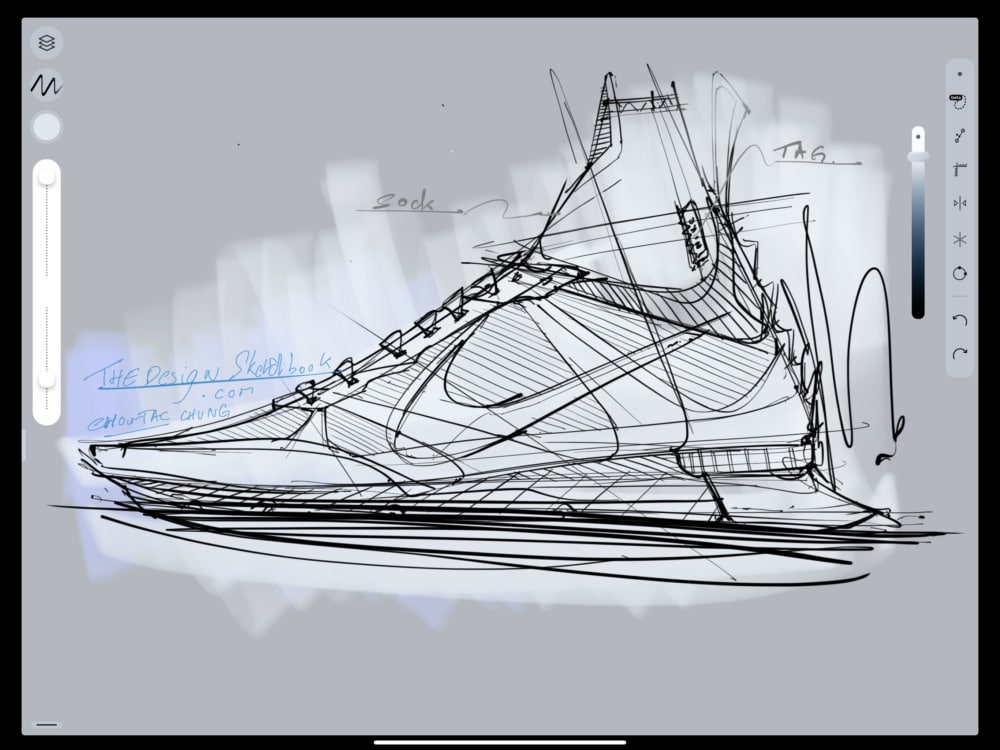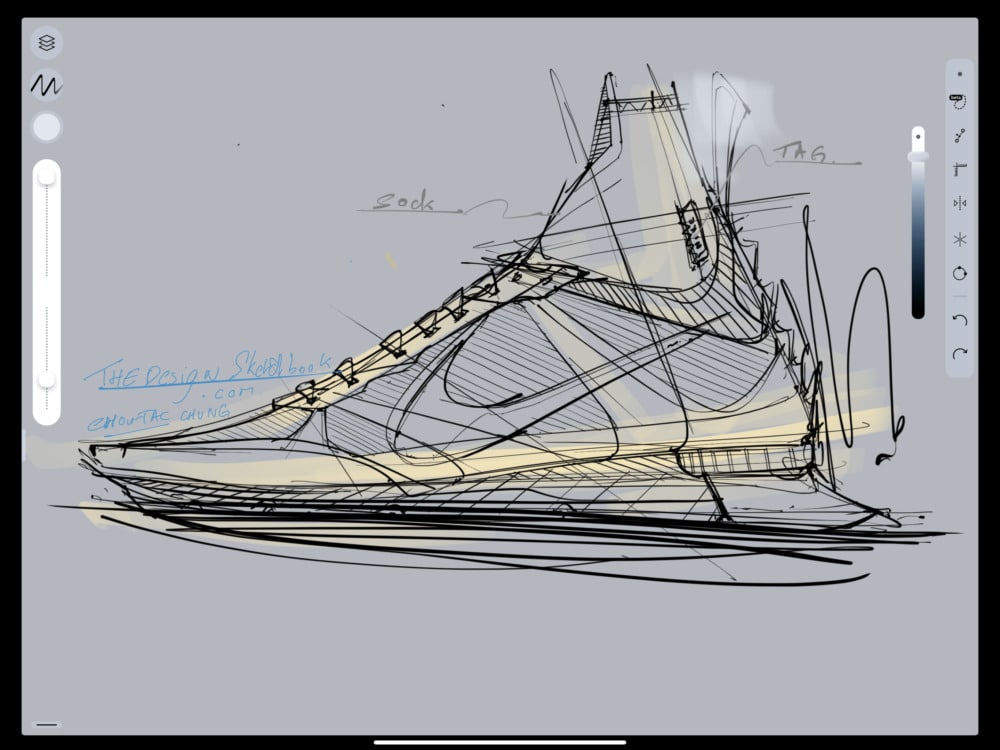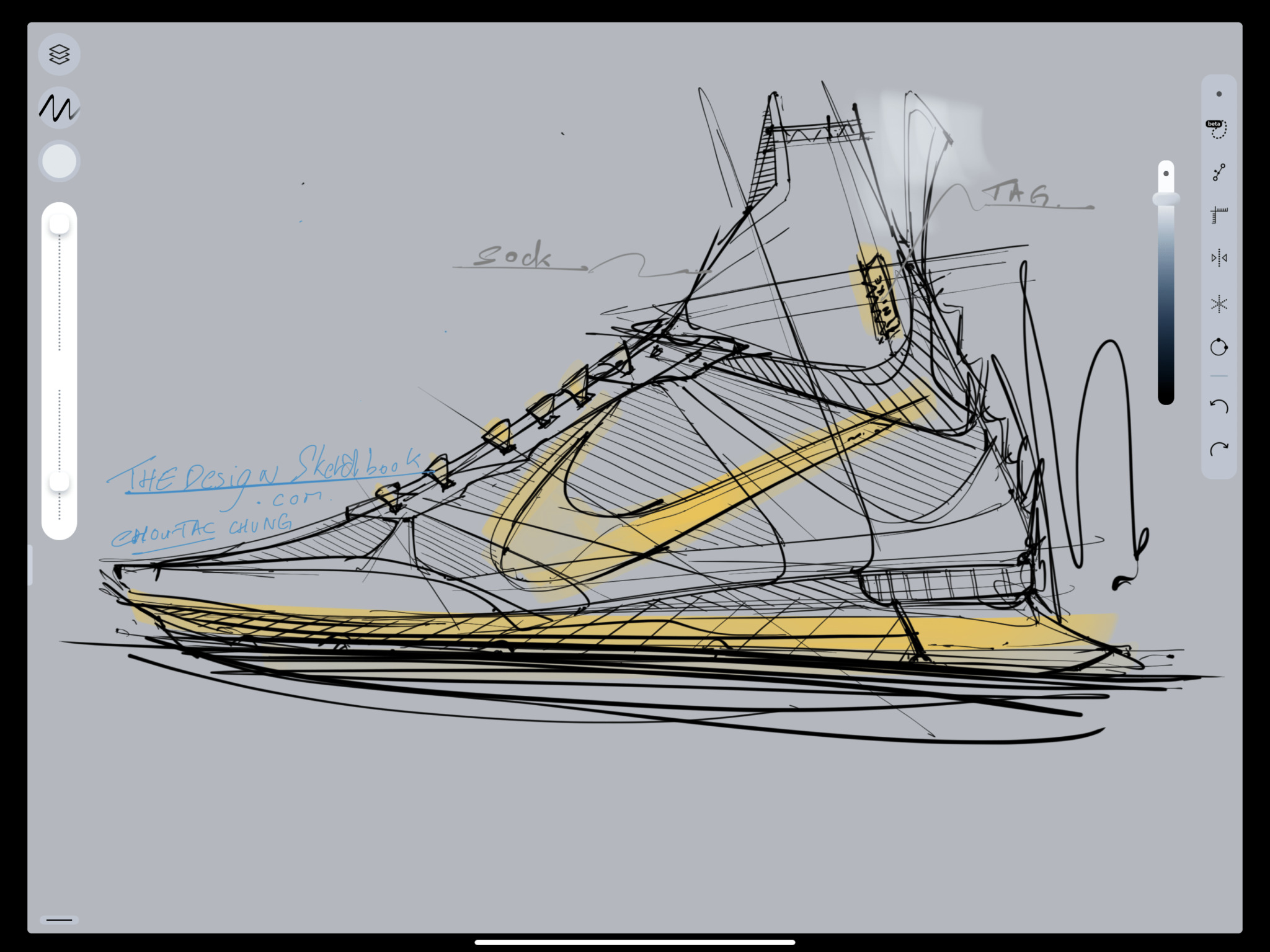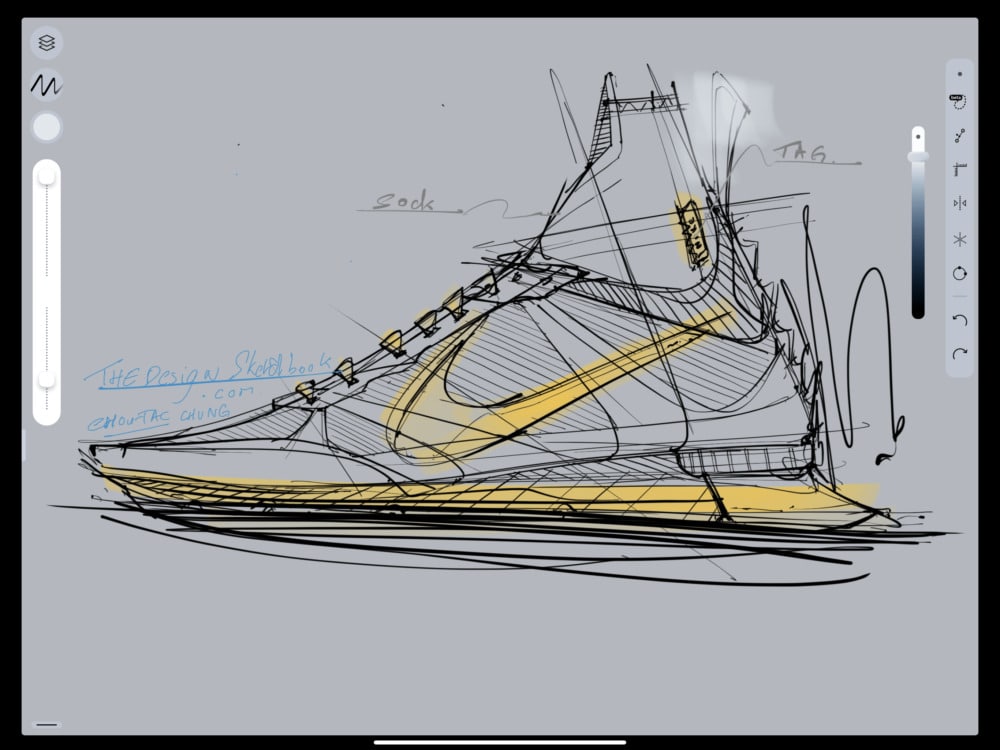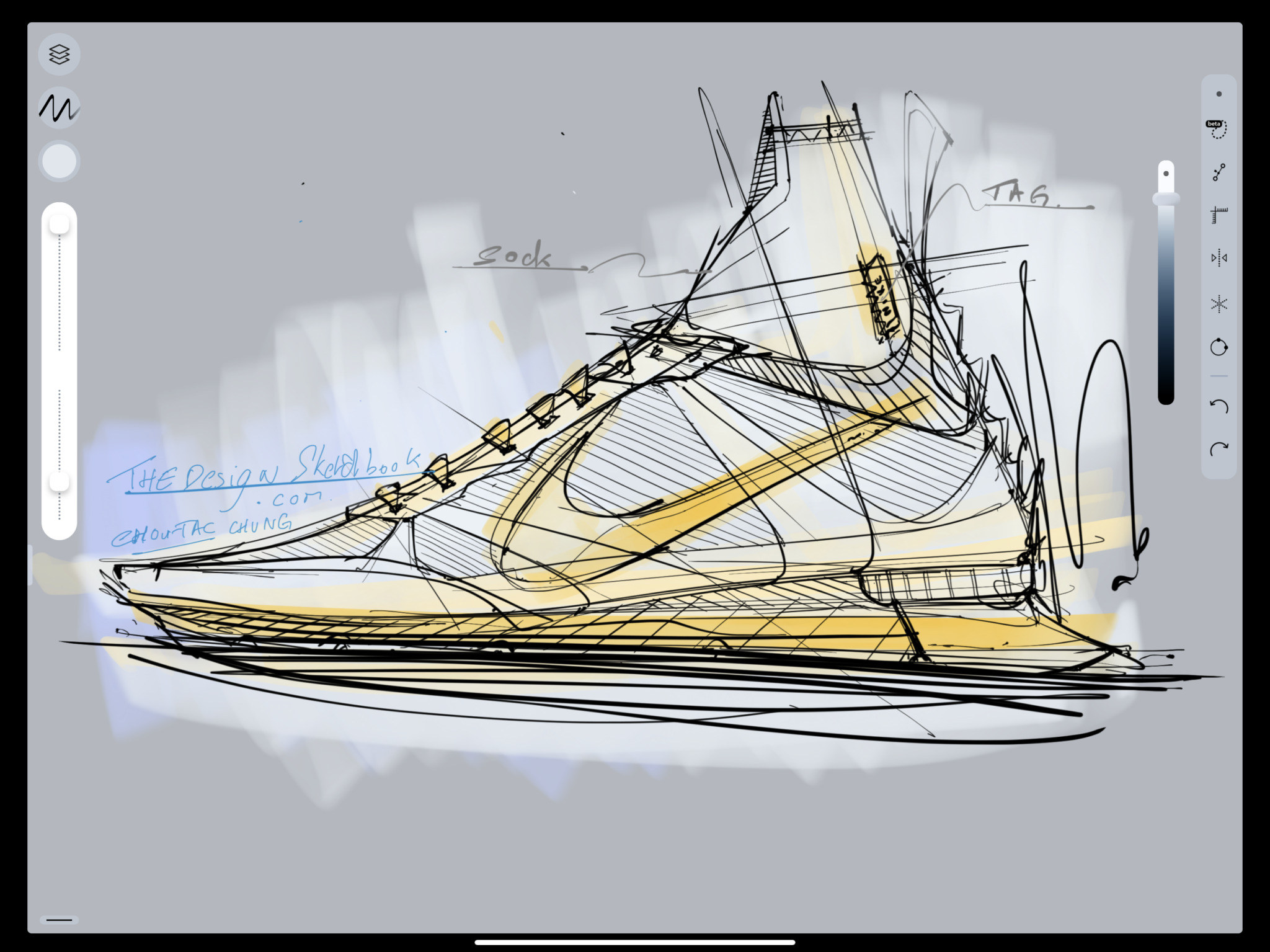 I invite you to download it, try it and feel free to send me your own sketches by email at choutac@thedesignsketchbook.com 🙂
I am super curious!
Cheers,
Chou-Tac