How to divide a cube in 3-point perspective
If your drawings are flat,
or you have difficulties to visualise in 3 dimensions,
you need to practice this beginner tutorial.
Learning how to draw is all about dividing cubes in perspective.
Any artist or designer need to learn it to draw with good proportions.
I have prepared for you a cool VIDEO tutorial for you
 introducing the 3rd point perspective! 
It will give your drawings an extra level of realism!
After this video tutorial,
you will be able to better visualise simple volume in 3D space. 
Soon, you will be able to turn a simple volume in your head, just from imagination!
We'll be using simple rule of geometry (division and subdivision)
that will help you to trim your volume with precision,
but also improve your sense of proportion.
Practice it whenever you have free time.
Best time is now!
Note that to start today exercise, best is to go through the Designer Starter Kit first.
You will learn the 1 and 2-point perspective approach.
Download it first, so today tutorial will be even easier for you. 🙂
You can download the guides here.
BONUS:
Below you can download the High resolution image of the tutorial. (Right click + Save as…)
I though it would be cool to share it with you too.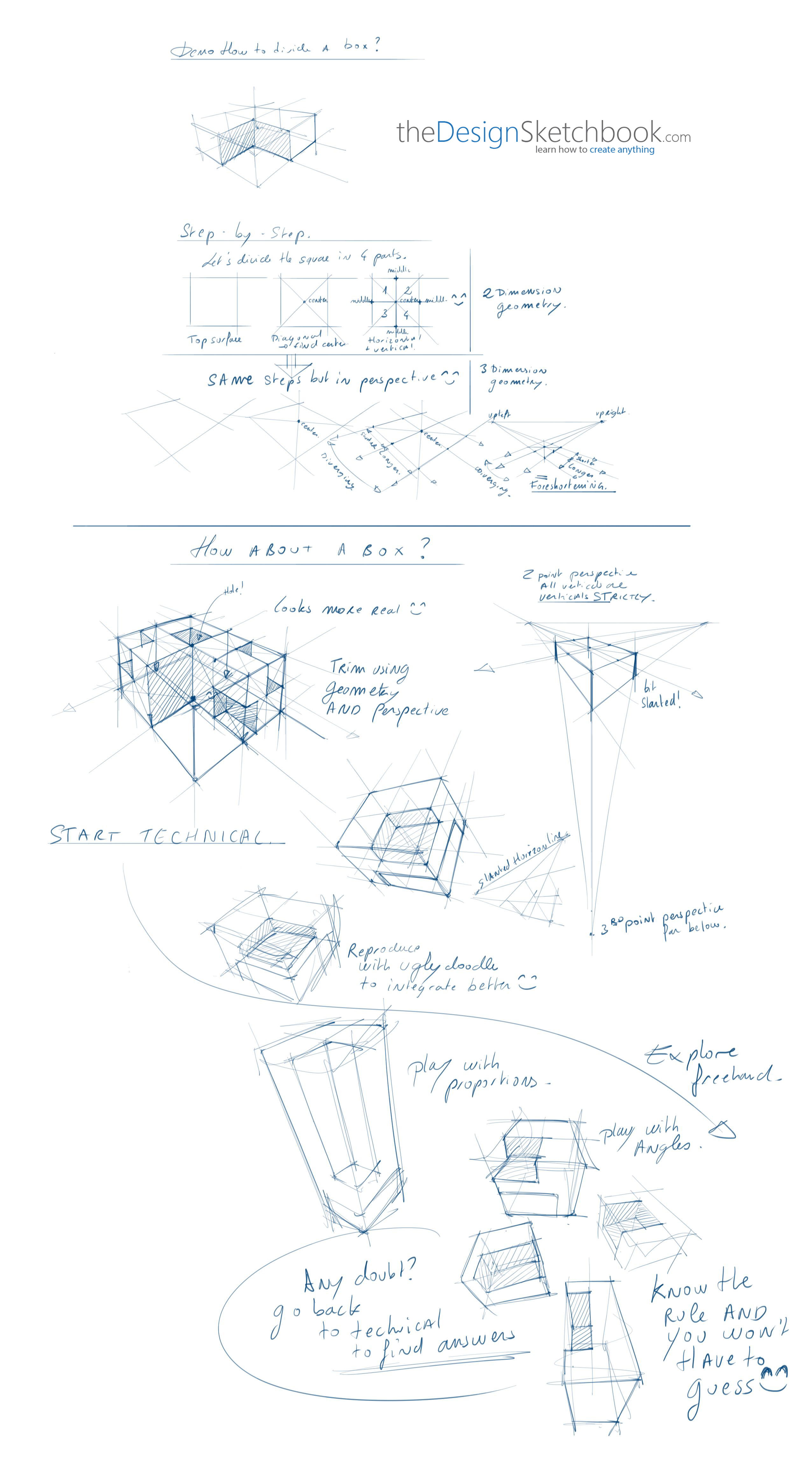 See you for the next tutorial!
Have a wonderful day!
Cheers,
Chou-Tac