Have you ever felled awkward to draw something when people are looking above your shoulder?
It happens that a sketcher suddenly can't draw anything. Trying to sketch new things, he's paralysed and draw nothing; thinking that his sketch may be judged by people.
TIP#33 No failure, no progress
When you meet a difficulty, face it. You might not solve it easily, it may get you on nerves. Relax and take it as a game that you'll get used to fail. Failing will be part of the routine.
Then you'll take the habit to solve problem with a clear mind. #Dexterity
That's actually one of the reason I started the 365 Keep Sketching Challenge. It helps to conquer my fear of failure. I try to show you the good and bad days. But I aim to keep the main curve of progress rising.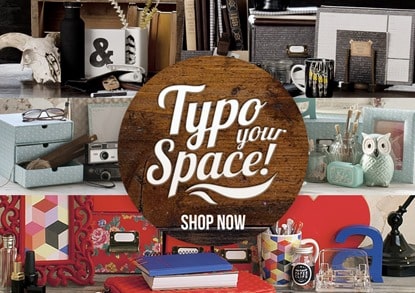 Sketching anywhere, in the train, bus, plane, pen shop. I get used to draw in public. It helps to draw without caring much about people around you.
I was chilling at Typo shop. They sell colorful notebook, glitter pen, and all kind of fantasy decoration things. As usual, I like to have a look at the pen corner.

The pens didn't interest me much. What catched my attention was that long dimension sketchbook size. I randomly took a pen and slide it on that beautiful paper. It's somehow like how a surfer may feel when he see a high wave coming. It was a pleasure to sketch on such surface.
@Sole_consideration recommended me on Instagram to run a normal sketchbook through a bandsaw. I have never wished as much a bandsaw.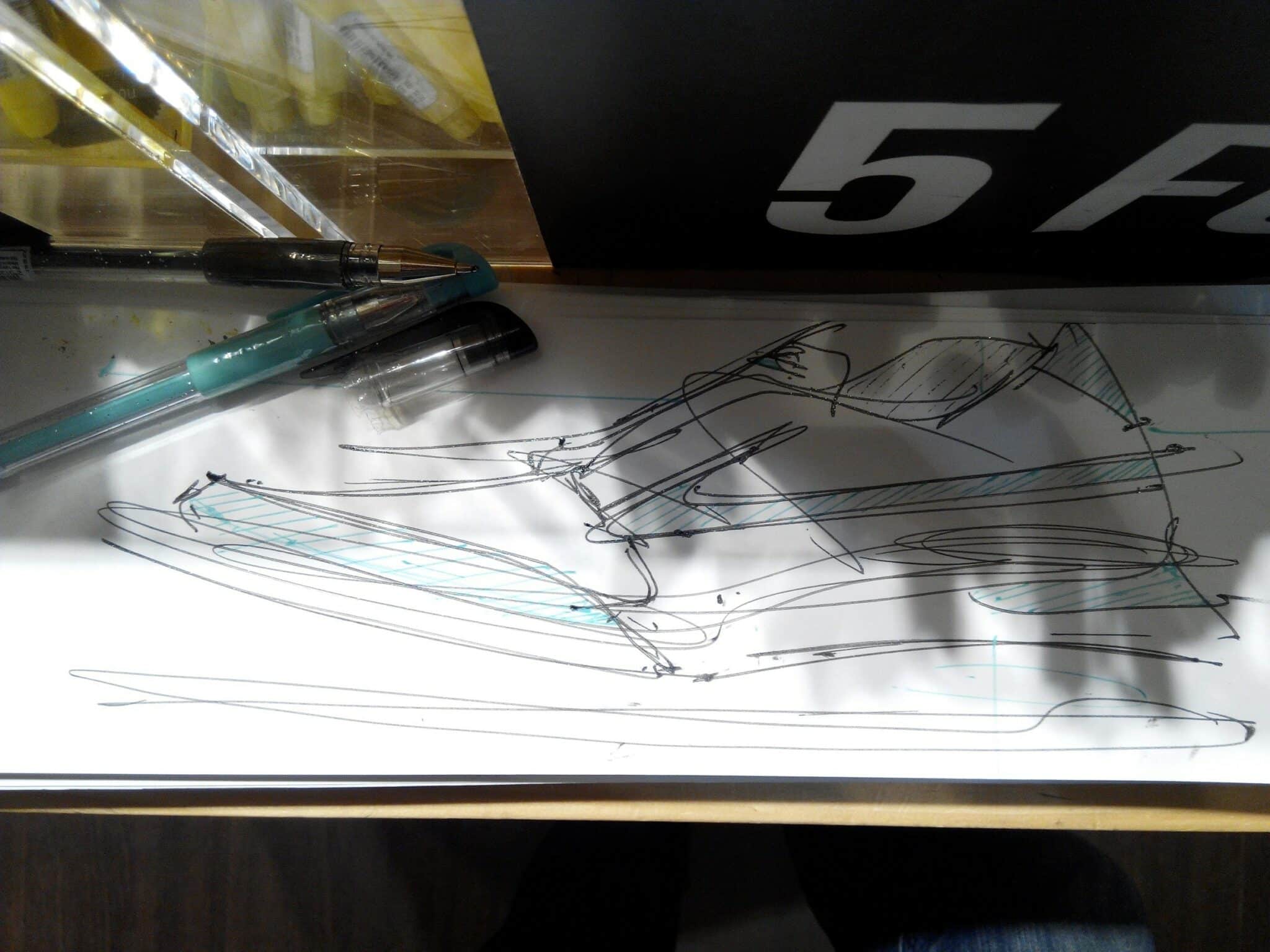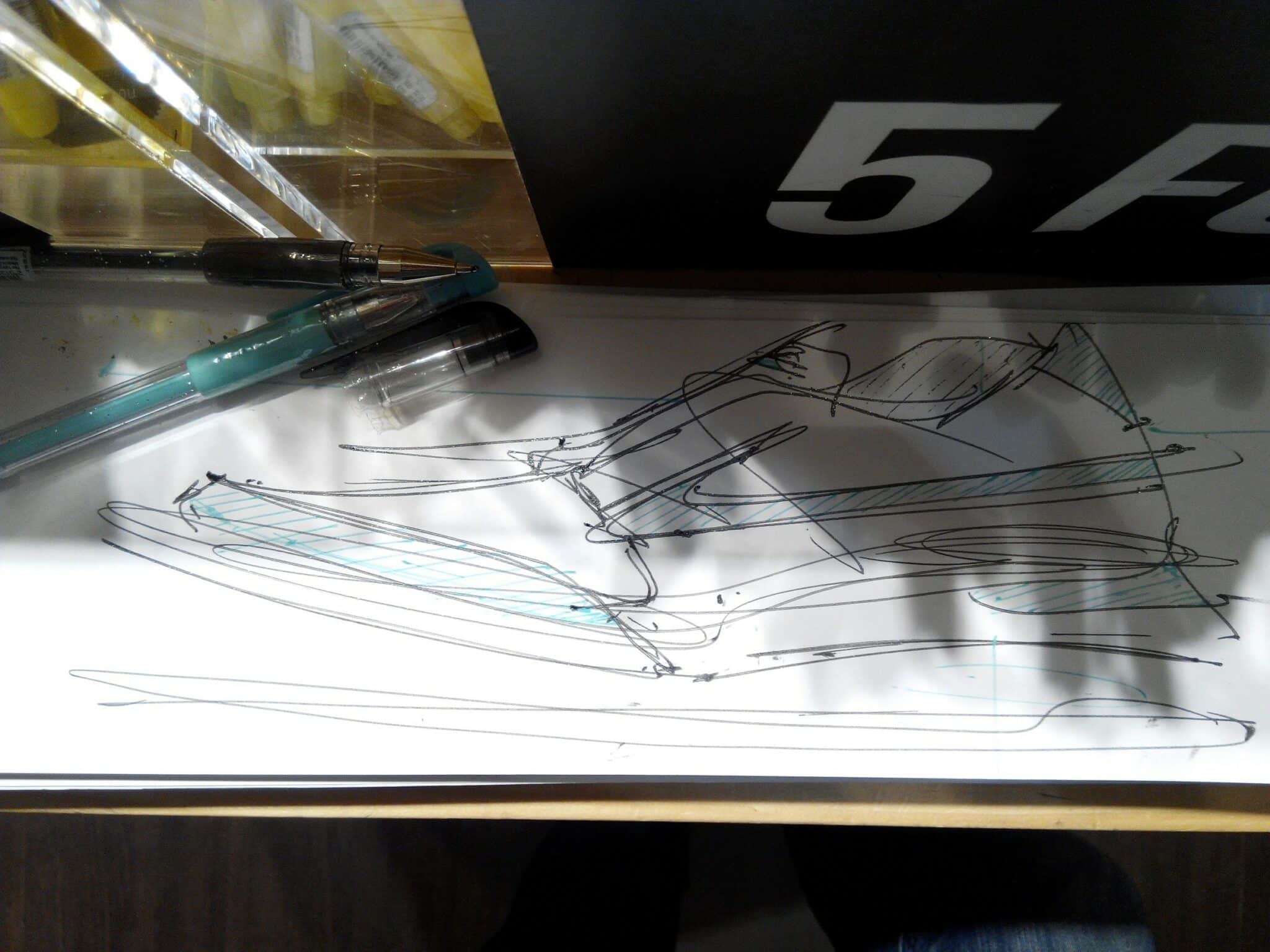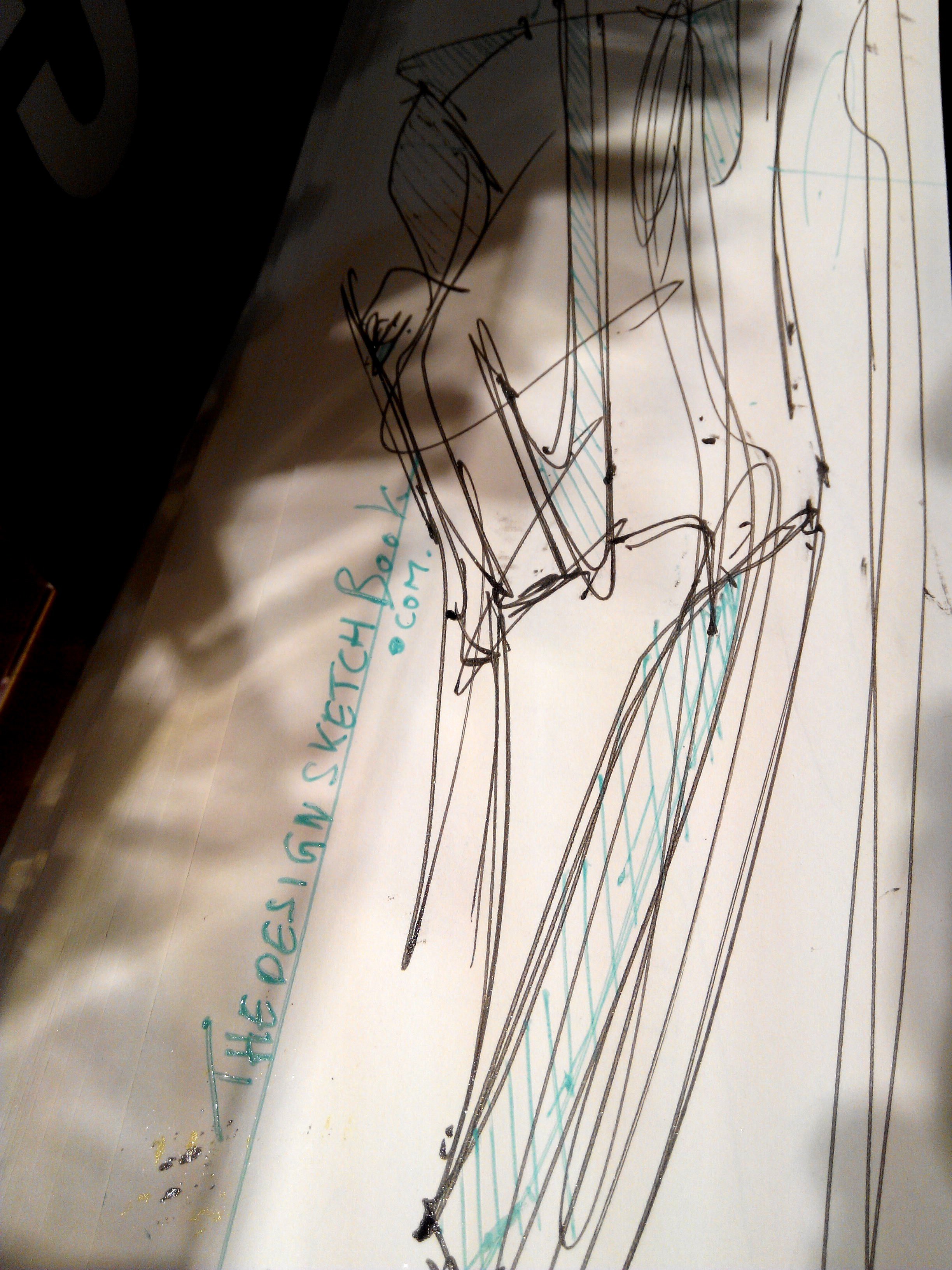 It's the first time I draw a sneaker with a glitter pen. It's kind of girly and not appropriate. Anyway, with no shame, I experiment.
How about you? What slow you down at improving sketching?
Let's discuss about it in the comment area below.