I realized that Basic essentials is what people need the most. How about I publish more articles and TIPS for beginners ?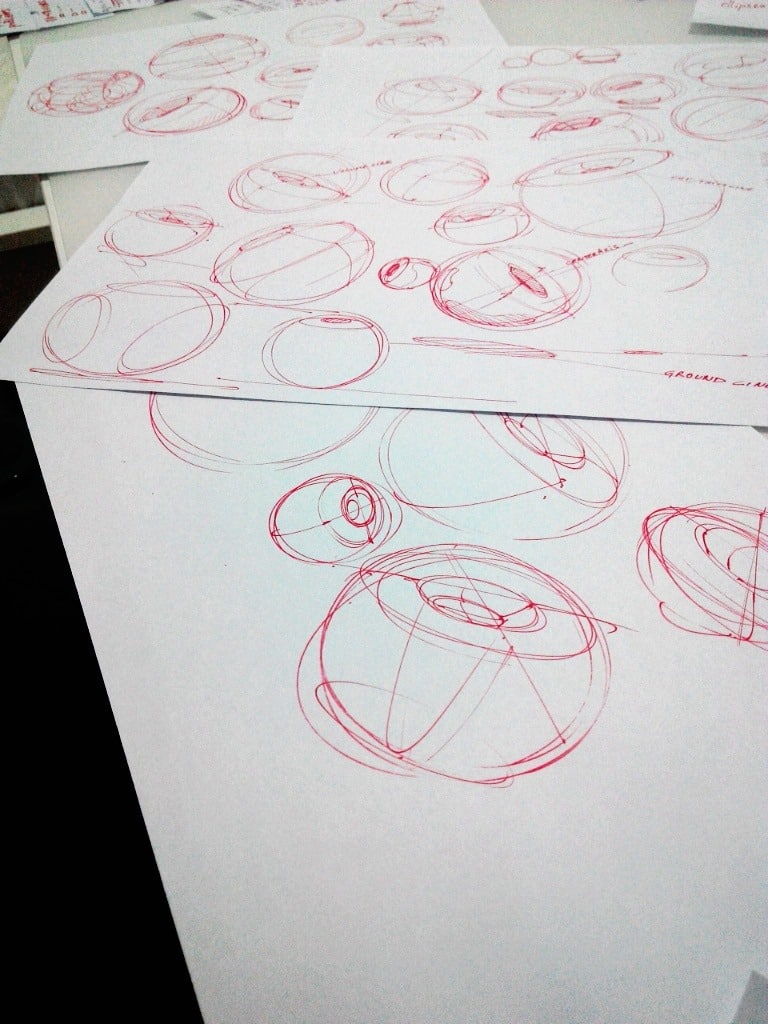 TIP#39
to make a perfect round circle, do not rest your elbow on the table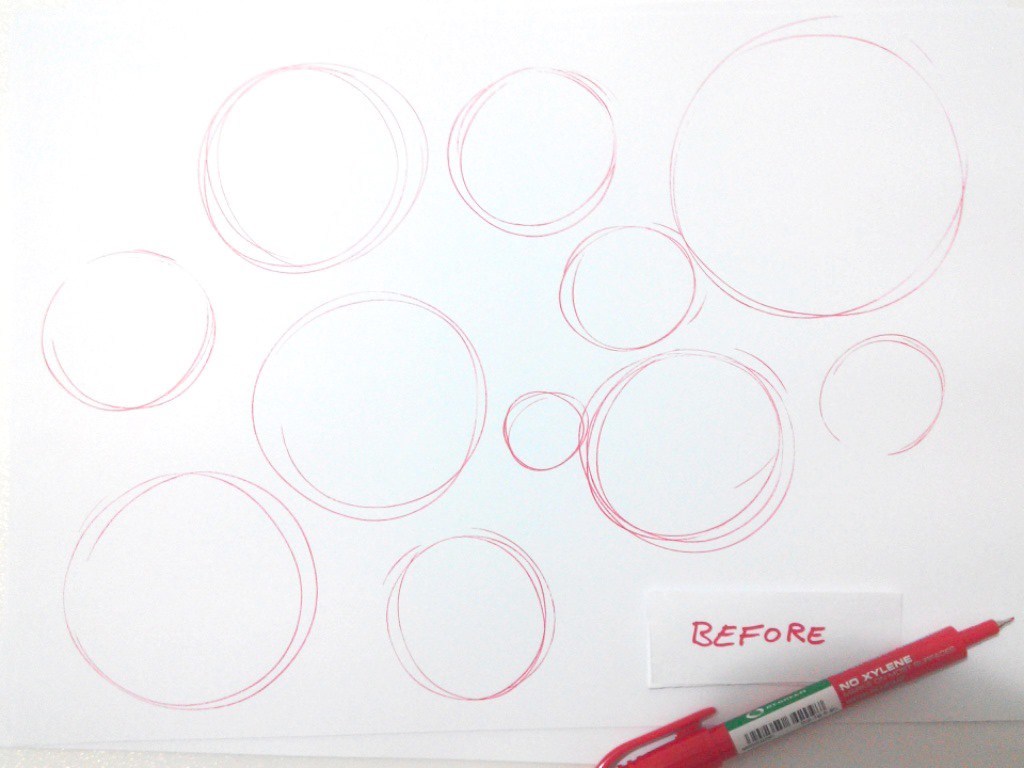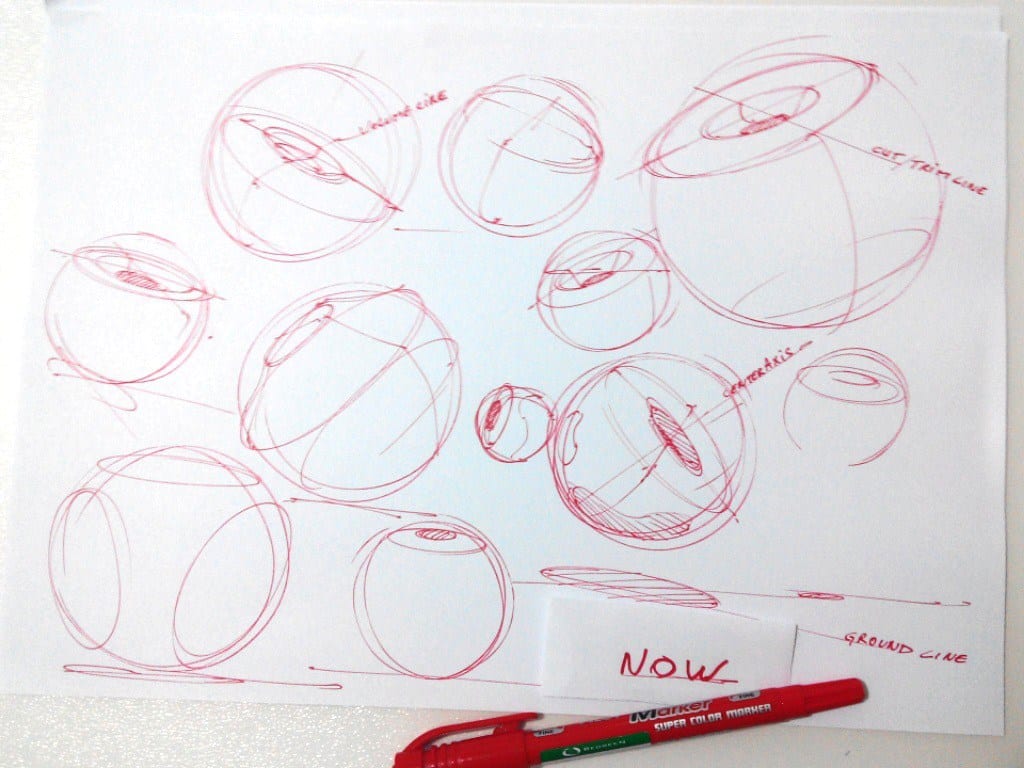 SPHERE TRIMMING
Today, we'll just talk about circle. Ellipses will be the topic of an other tutorial. One step at a time is preferable. For the perfect circle, it's basically the same idea as tracing straight line. Let's see how to do step by step.
Relax
Do not rest your elbow on the table.
Do not draw with your wrist but the whole arm.
Use the "Ghost drawing":  simulate your movement before tracing the circle.

Your Pinky finger and ring finger slide on the paper to stabilise your movement

Touch your pen tip on paper when you feel confident.
Keep the flow
Double or triple your circle till you are satisfied
Be confident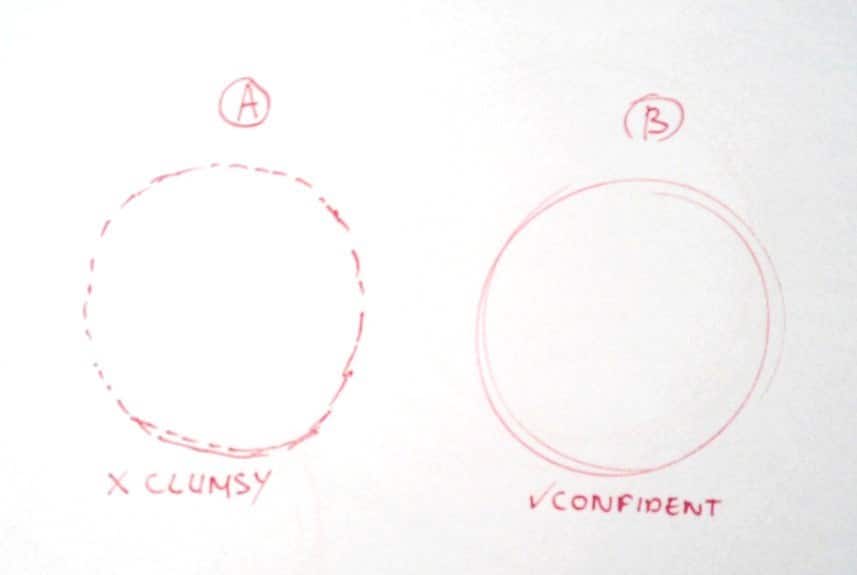 Do not draw like A. Be confident like B, and you will get a smooth circle.
You don't have to draw fast but try to get the right momentum for your pen to slide smoothly.
The 4 common mistakes
It's interesting to test what doesn't work. Below are the mistakes that you may already facing.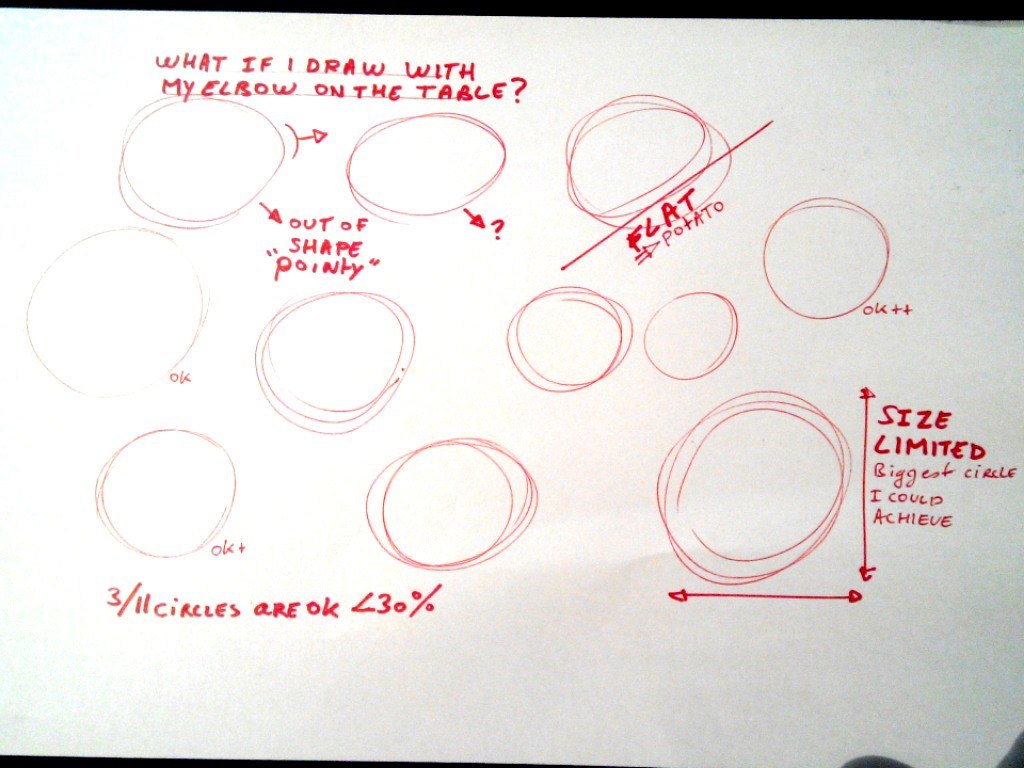 1 Out of shape, pointy
You definitely can't draw a circle, even if you visualise it well.
2 Flat, potato – Most common mistake.
The circle tend to be flat at the bottom.
3 Size limited
You can't draw big.
4 Low rate of success
That mistake mislead your judgement. After failing many times, you succeed 1 or 2 ! It's like a miracle. It actually encourages you to try more. without questioning your "method". So you will continue to fail and waste time until you lose patience.
I'll show you how to make ellipses in an other tutorial. Master the circle first. Then, ellipses shouldn't be much a problem.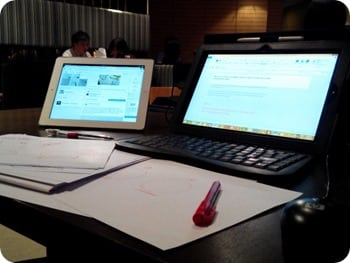 I apologize for the low resolution of the above pictures. From now I am working in a cafe with free wi-fi (which is nice enough to let me stay as long as I wish). Internet takes 2 weeks toe be installed in my new apartment. #PATIENCE
BLOGGING ALL DAY AT XIN WANG HONG KONG CAFE
Wherever you are, take a pen and try NOW !
Let's make it a challenge, if you succeed within 1 hour, say "Hurray" in the comment!