I am following the sneaker magazine ConceptKicks since I am student.
A bit of story: This site showcases some student and professional designer artwork in the sneaker industry. It inspired me a lot, and kept me motivated when I was student. I dreamt to be as good as these people who are featured inside. Today, I feel honoured  to be one of them.
– Thanks Mr Bailey, founder of Concept Kicks to keep us inspired.
Yesterday, I saw a great picture from Catwalks that the site showcased. It was unexpected and shows a lot of motion. That's how I started the sketch of the day.
---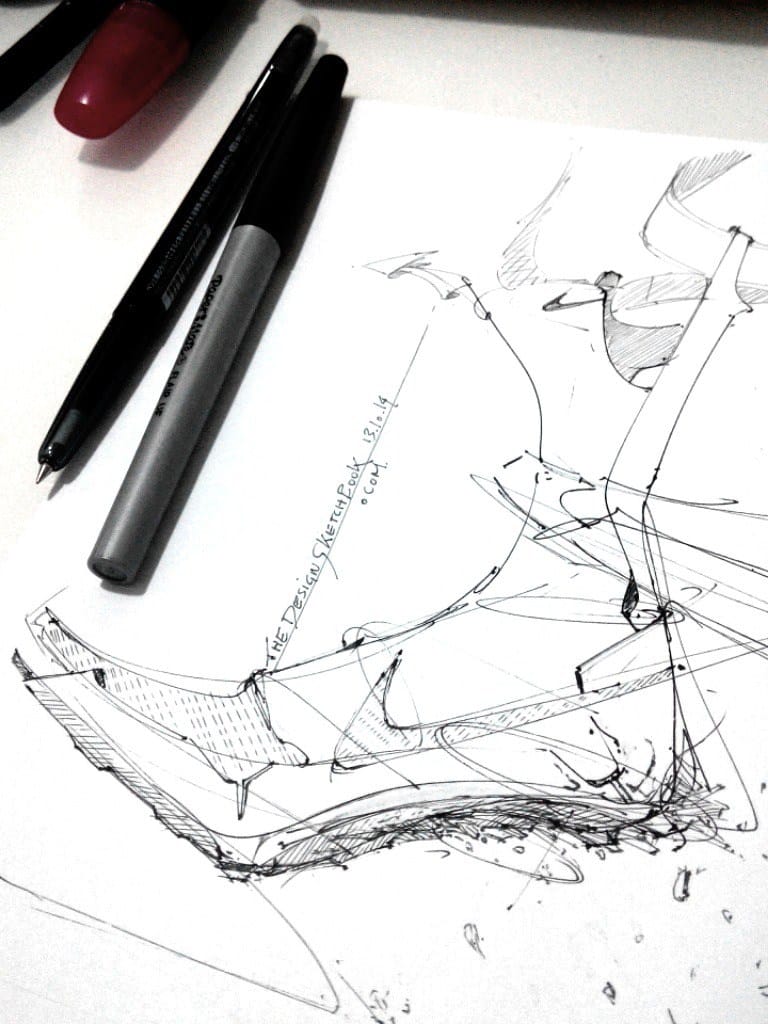 CHOUTAC CHUNG – NIKE BOOTS BROKEN CRYSTALS OUTSOLE, 2014
TIP #46
Catwalks are great inspiration



An outsole I imagine made of broken crystals.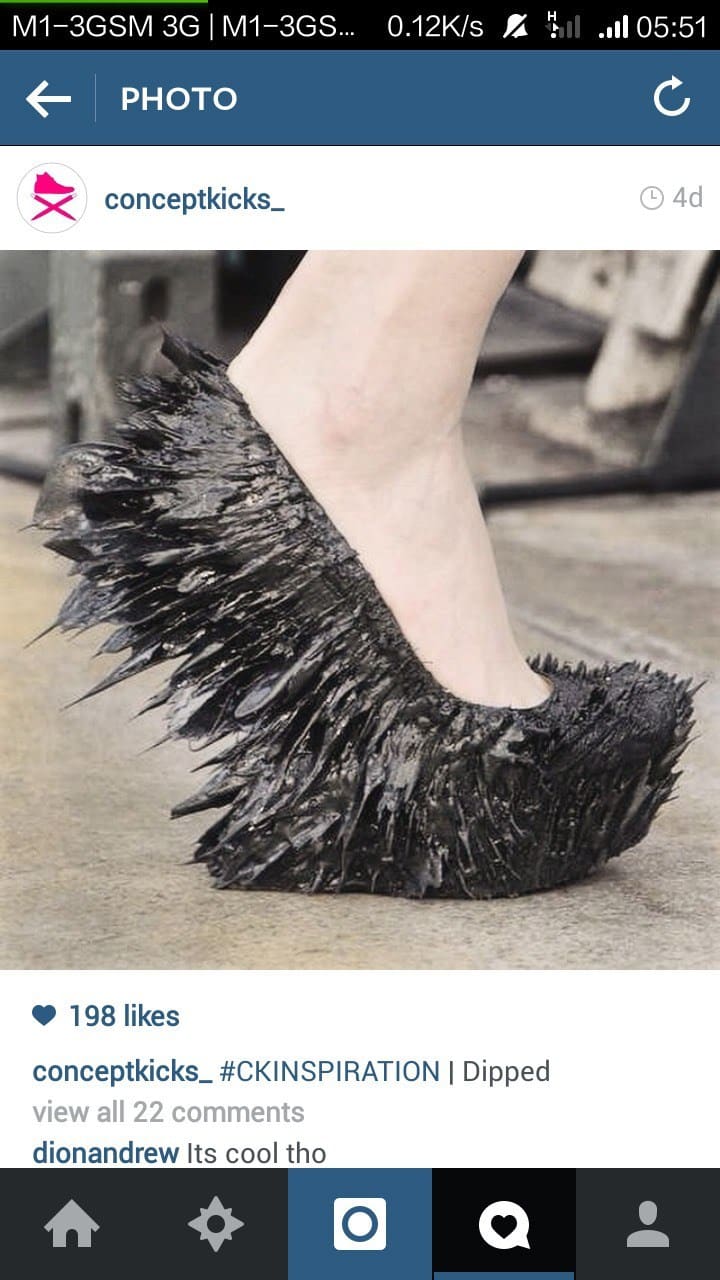 CONCEPT KICKS INSTAGRAM – CKINSPIRATION
---
There is a great website I recommend to get the latest trends from catwalks. www.style.com.
---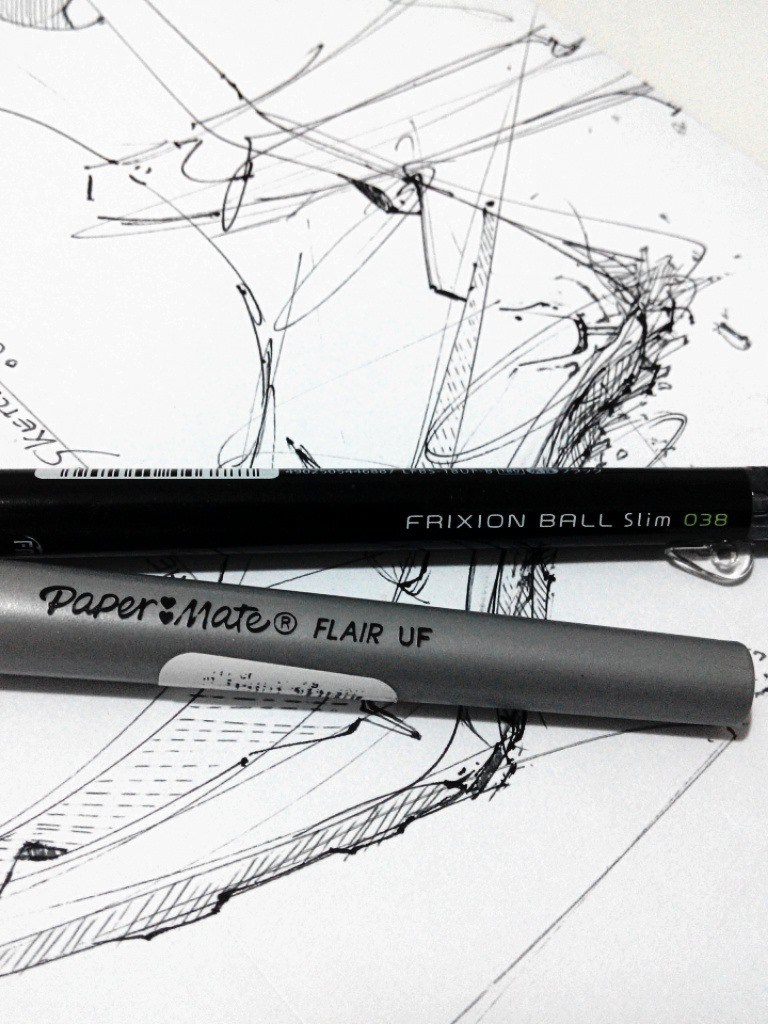 The duet of pen I used. Paper mate FLAIR UF felt pen tip, and a Frixion ball slim.
The Frixion ball is actually a ballpoint pen that you can perfectly erase the ink. I don't want to talk much about it, as I do not recommend it for beginners to start with. Ahah. It's an awesome pen. You should try it out once !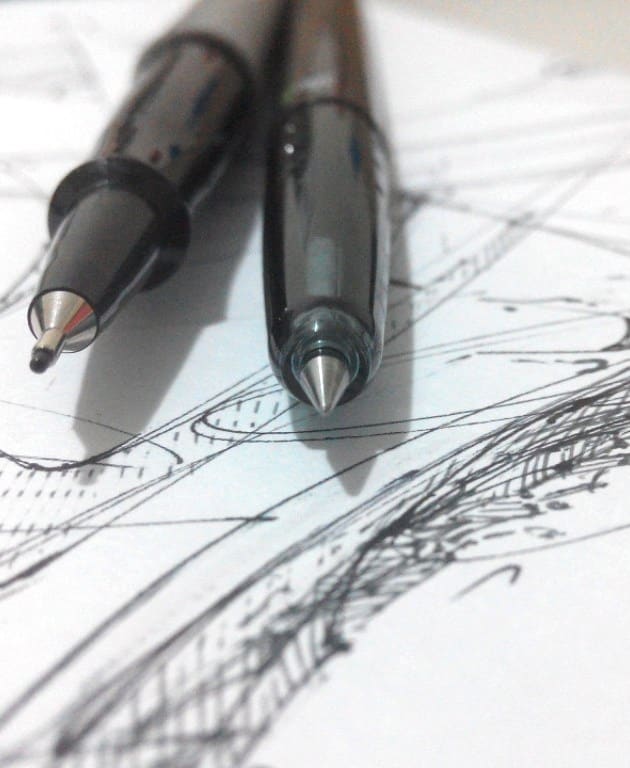 The slim version of the Frixion ball is damn sharp ! Love it.
---
If you like fashion, and also feel that their eccentricity are inspirational, leave a comment !