A thorough understanding of perspective is indispensable for a solid foundation in drawing. Remember:
Perspective is a highly effective tool for visual communication
Perspective establishes a 3D image, representing volume in space by simulating the way a human eye sees. As with a camera, perspective can be manipulated or skewed to distort reality. This is a trick that photographers and designers use to highlight a specific subject.
---
Everything is a Question of Perspective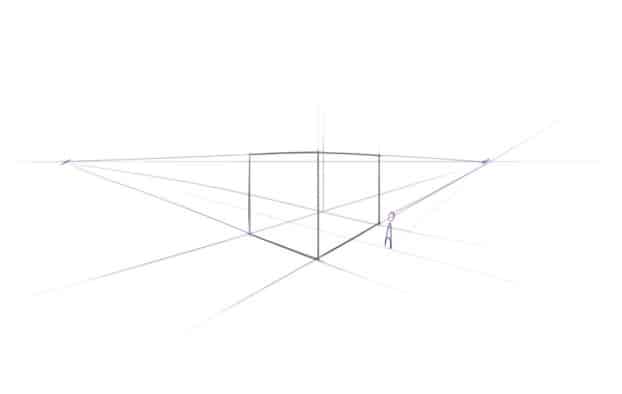 A- The vanishing points are higher up in the image and distant from the subject. The scene is neutral and appears descriptive.
---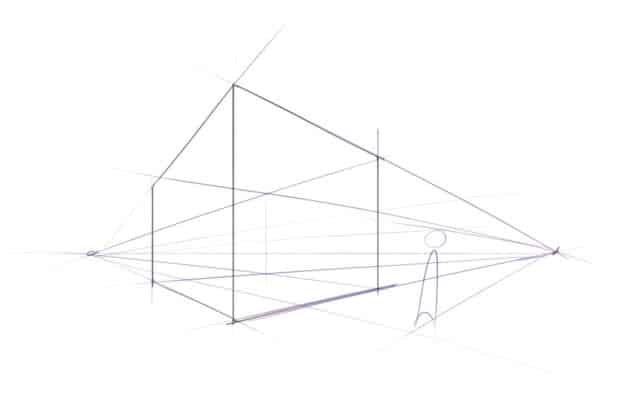 B- The vanishing points are close up and low in the image. The same simple cube now appears more imposing. It is this effect that we'll aim for in strong designs.
---
The Secret of a Killer Perspective in 3 steps
STEP 1
Instead of drawing something the way you see it posed on a table, place it or imagine it straight in front of your eyes.

STEP 2
If necessary, skew the perspective so that neither the top nor the bottom sides of the object can be seen. Focus on the "body" of the object.

STEP 3
A 2/3 perspective is often the best profile to use. It generally covers the maximum information of both the face and sides of an object.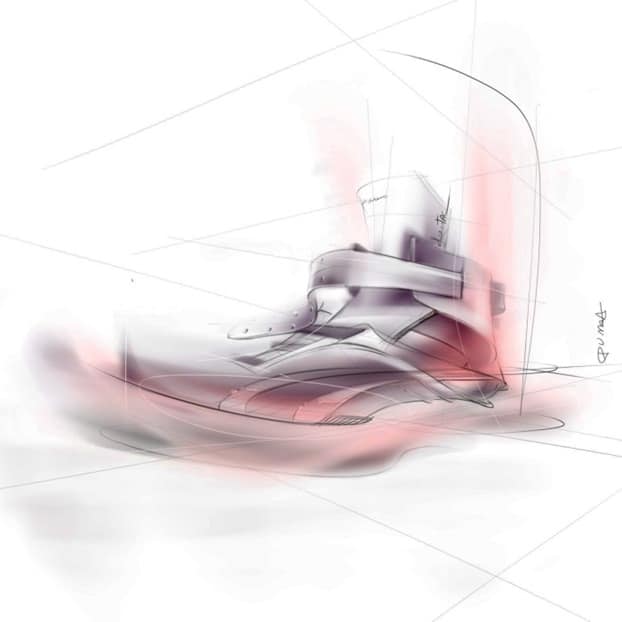 Chou-Tac Chung – Puma High tongue ankle strap sneaker
The shoe seems gigantic, but also remains light. The perspective used in this shoe design is similar to that of the previous "B" example image in which the vanishing points are close and low and the viewer appears to be facing the subject head-on.
---
Transportation designers currently use this effect.
According to you, which has the most impact and appeal, A or B?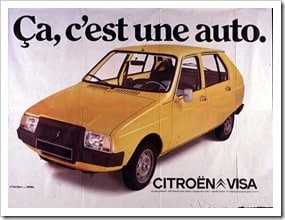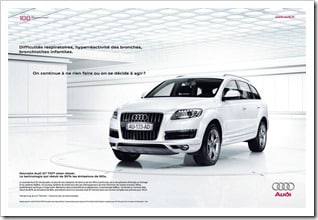 A – Citroën VISA or B – Audi Q7 TDI
B, of course.
---
Imagine yourself in front of that car. To attain that point of view, imagine kneeling on the ground and raising your eyes to stare at the headlights.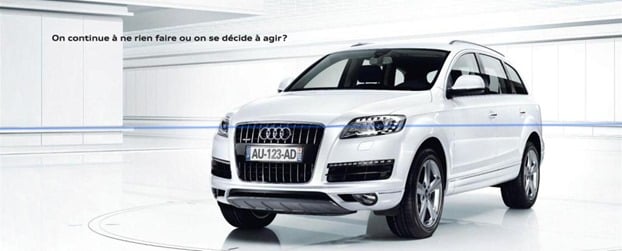 The blue line represents the height of your gaze, and becomes the horizon line. The top and bottom of the car are not visible.
This perspective is often used in luxury car advertisements.
The image of the car exudes a feeling of power and confidence, imposing a form of authority that seems to tell the viewer, "You don't take care of this car; this car takes care of you."
---
We'll explore in further detail the rules of eye-level perspective, vanishing points, and fisheye perspective in a separate comprehensive tutorial.
If you enjoyed this article, let me know!