From the previous article,
you learn about the 5 steps to starting drawing a scene in perspective.
Let's spend a bit more time in the Step of Observation.
Today, I give you an observation exercise for designers – to do as often as you want. You can practice it anywhere, anytime.
---
Below an example of a common 2-point perspective scene:
a regular eye-level street view.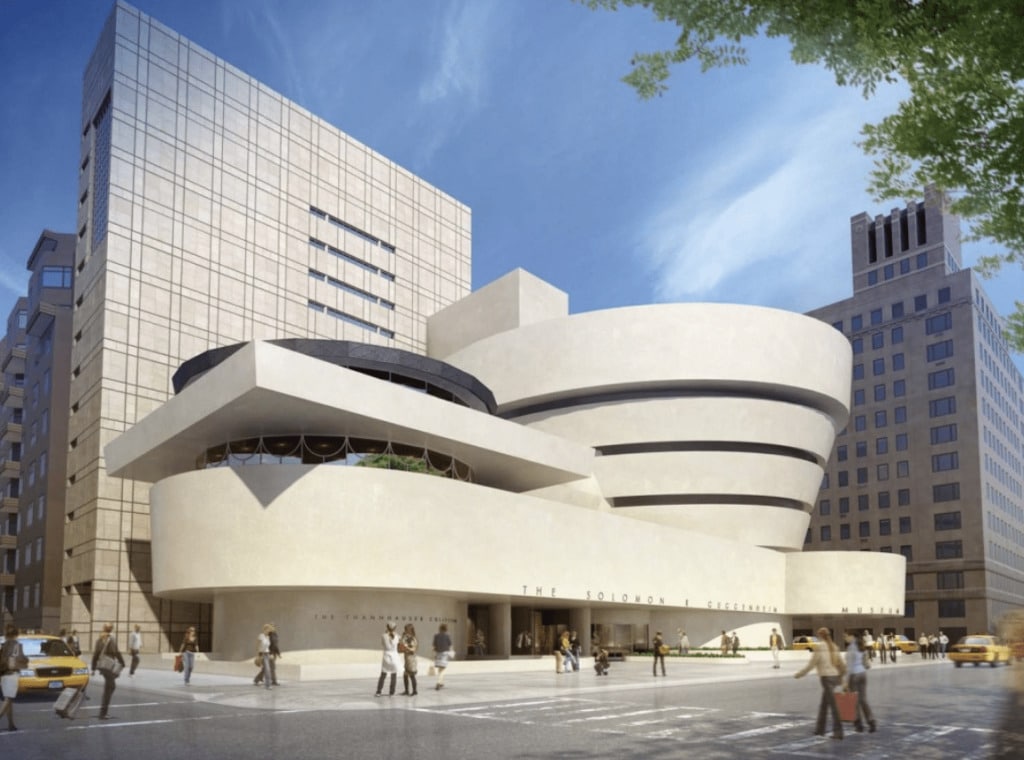 You will train your eye to identify automatically:
The horizon line
The converging lines
In the street, parking, a gallery, anywhere you go, try to spot these lines.
---
How to spot the horizon line and converging lines?
How to spot:
The Horizon line
The Converging lines
The Vanishing points
If you are not familiar with these, may I recommend you to watch this video tutorial of How to draw a cube in perspective.
You will get more familiar with the vocabulary.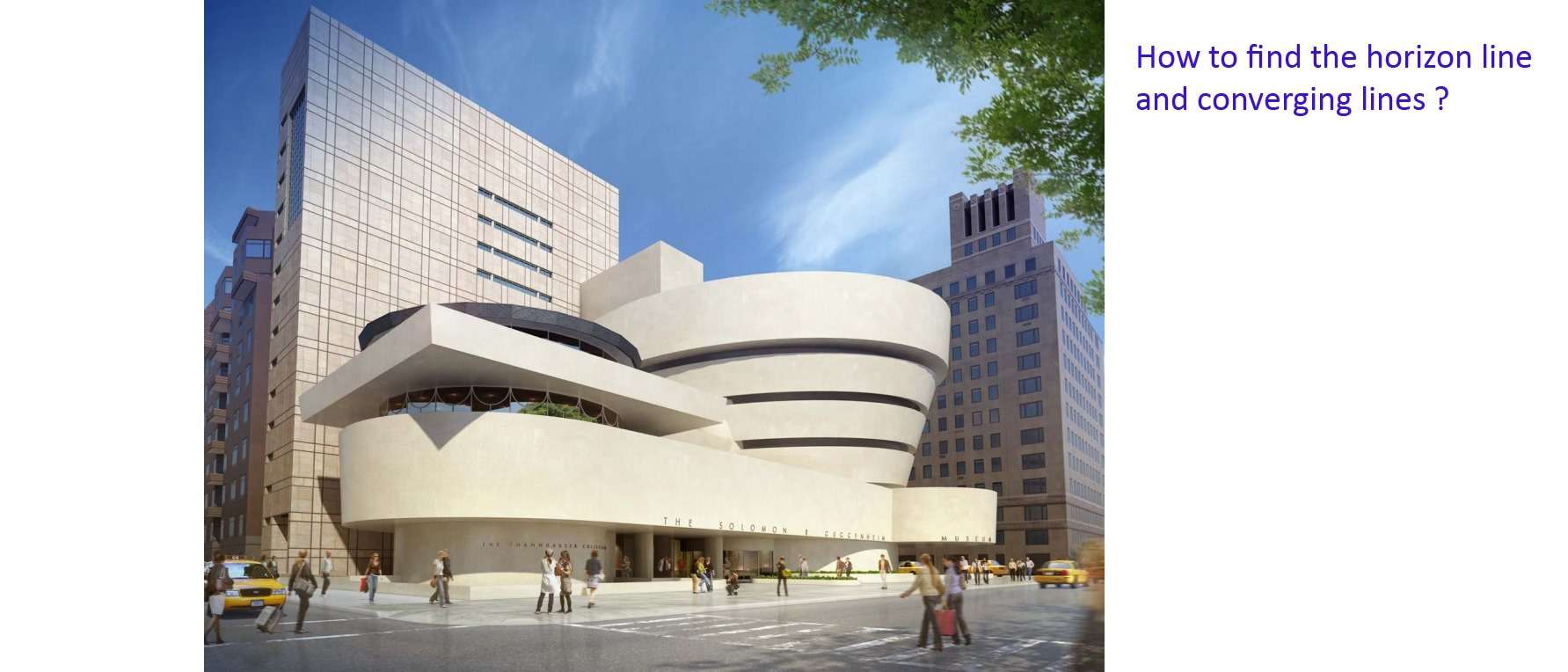 Note: This kind of common scene suppose that if you look at the buildings on a map, they are all parallel to each other.
---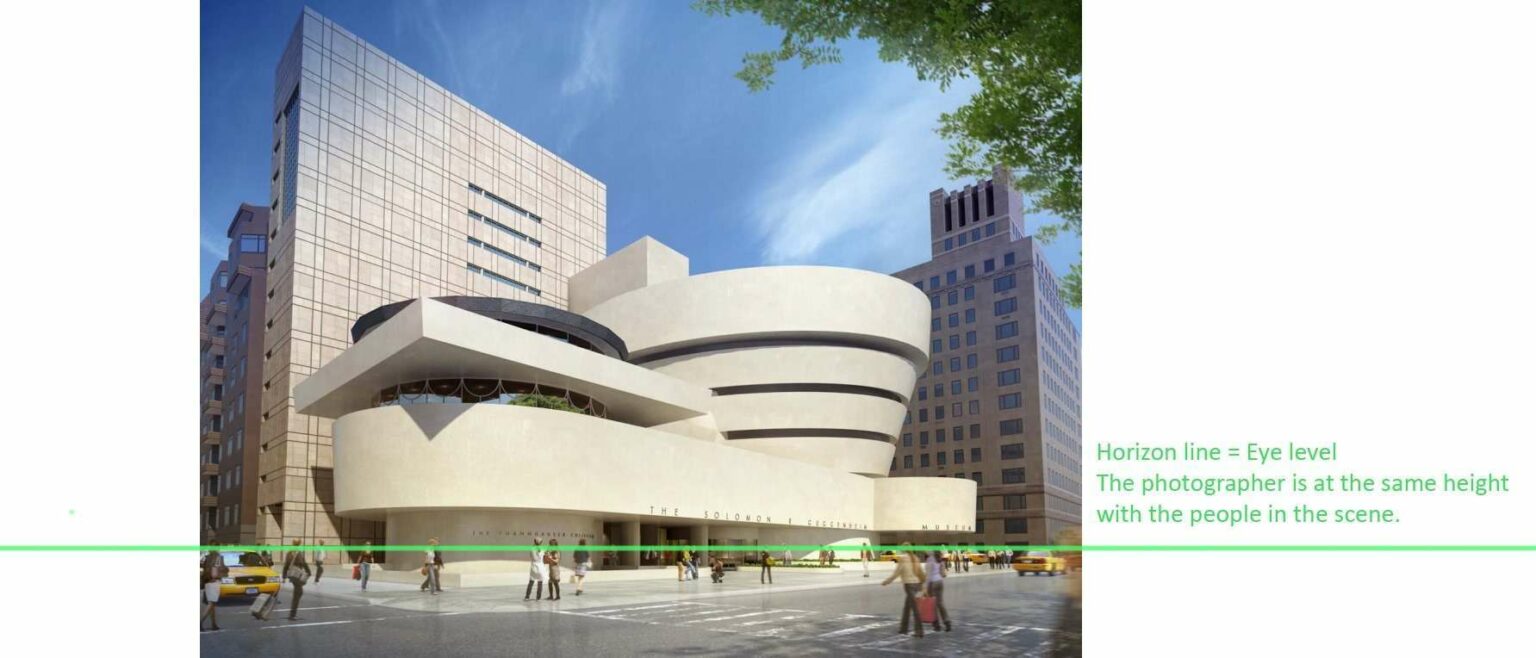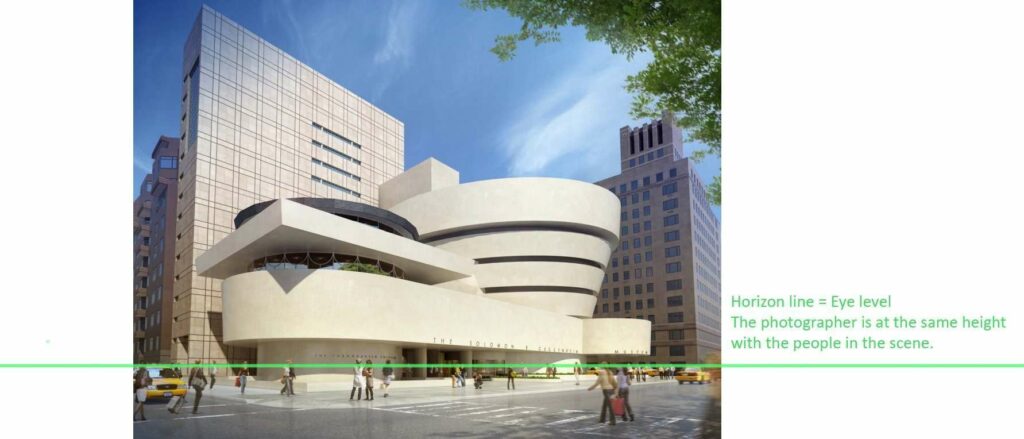 Did you see that the people in the scene – closed or far – have ALL their eyes on the horizon line!
Why?
Because the photographer is standing and holding his camera at this level.
We consider that people are all about the same height.
---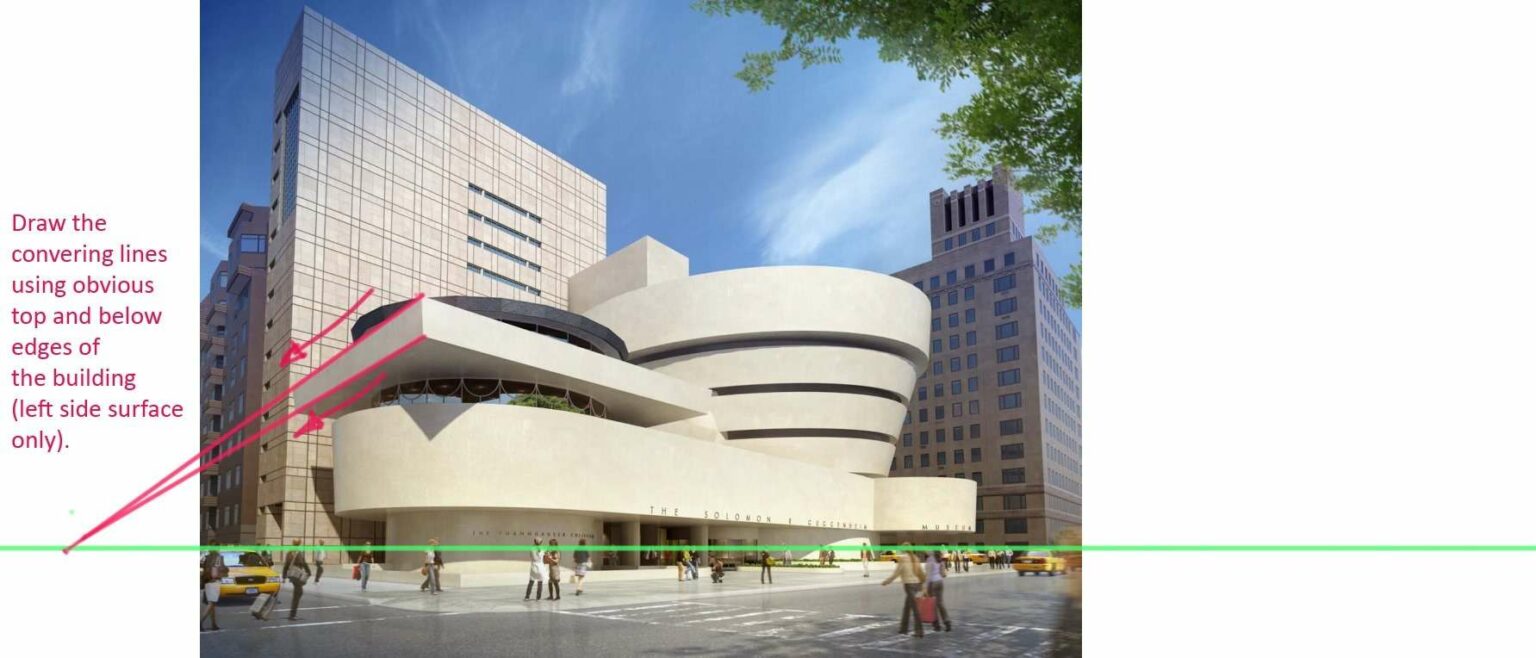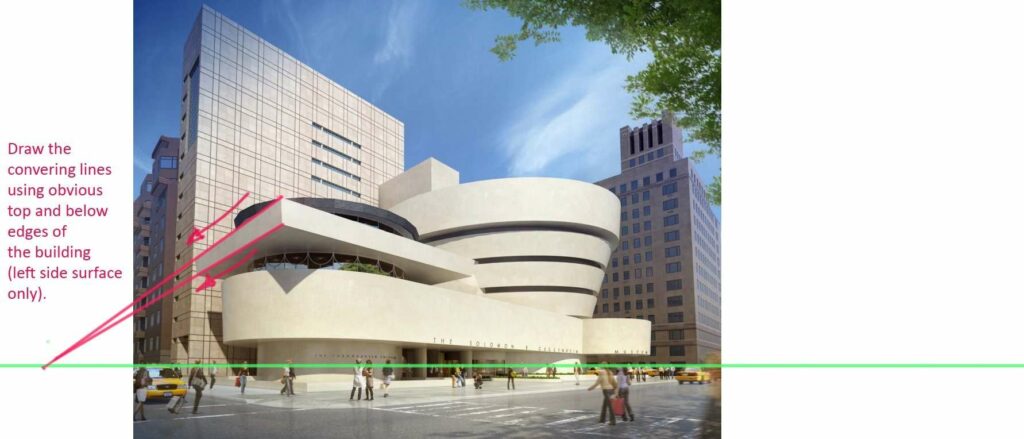 To find the Vanishing points,
we reverse engineer the perspective drawing tutorial,.
(Note that your vanishing points are outside of the picture. It is very common for buildings.)
Spot some bold and obvious lines that converge toward the horizon line.
They will join the horizon line in one dot: the left vanishing point!
---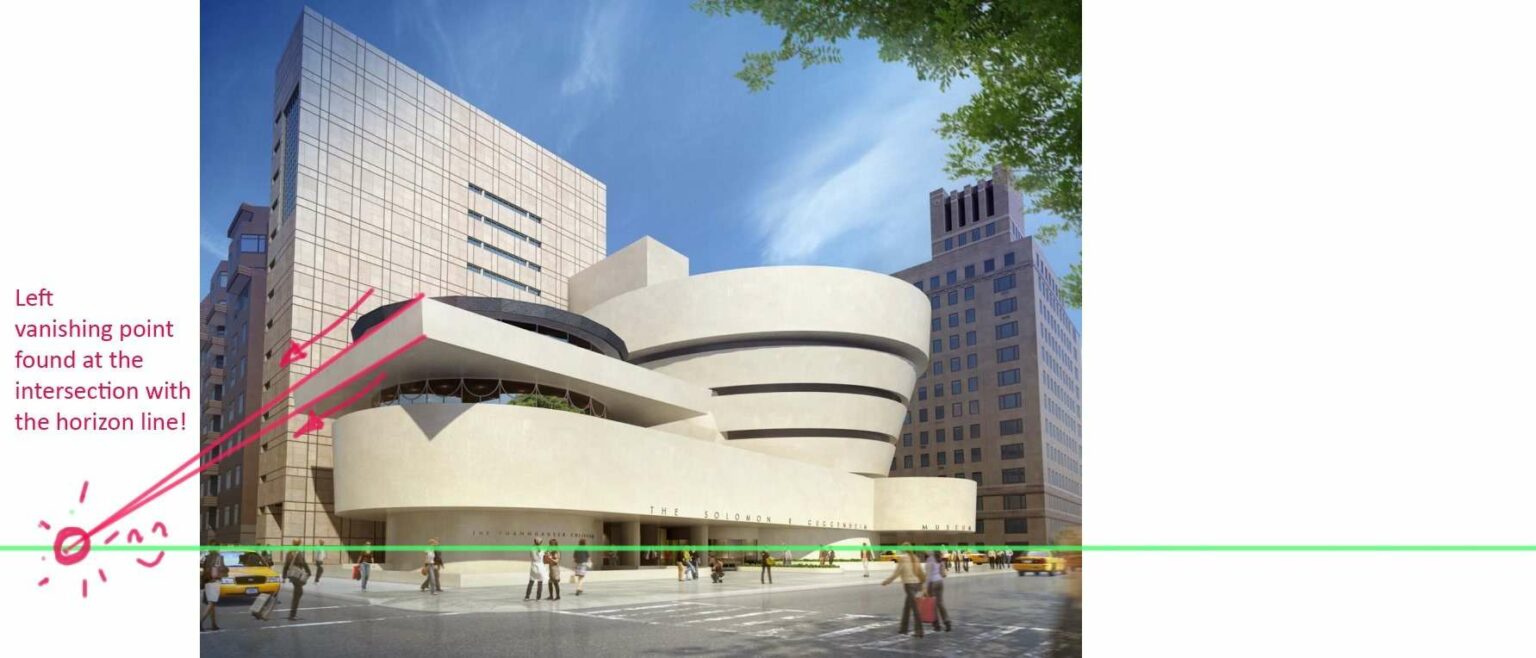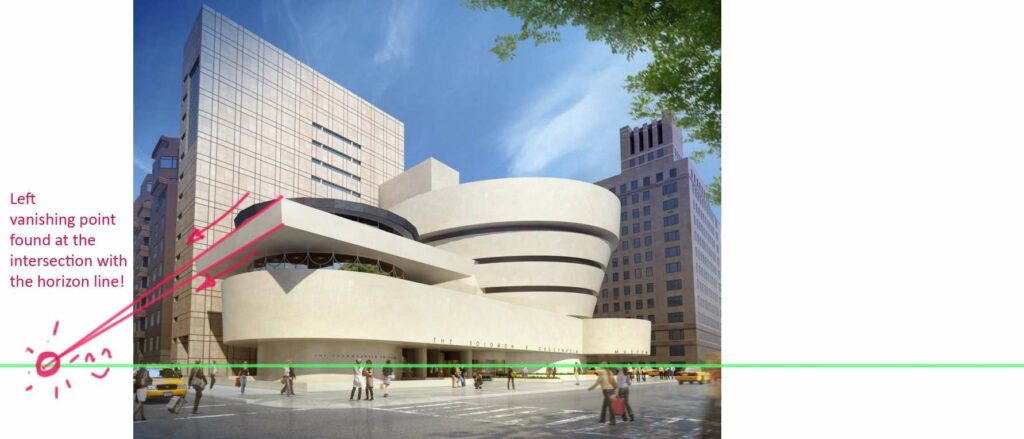 Now, connect some more.
Pretty easy right?
---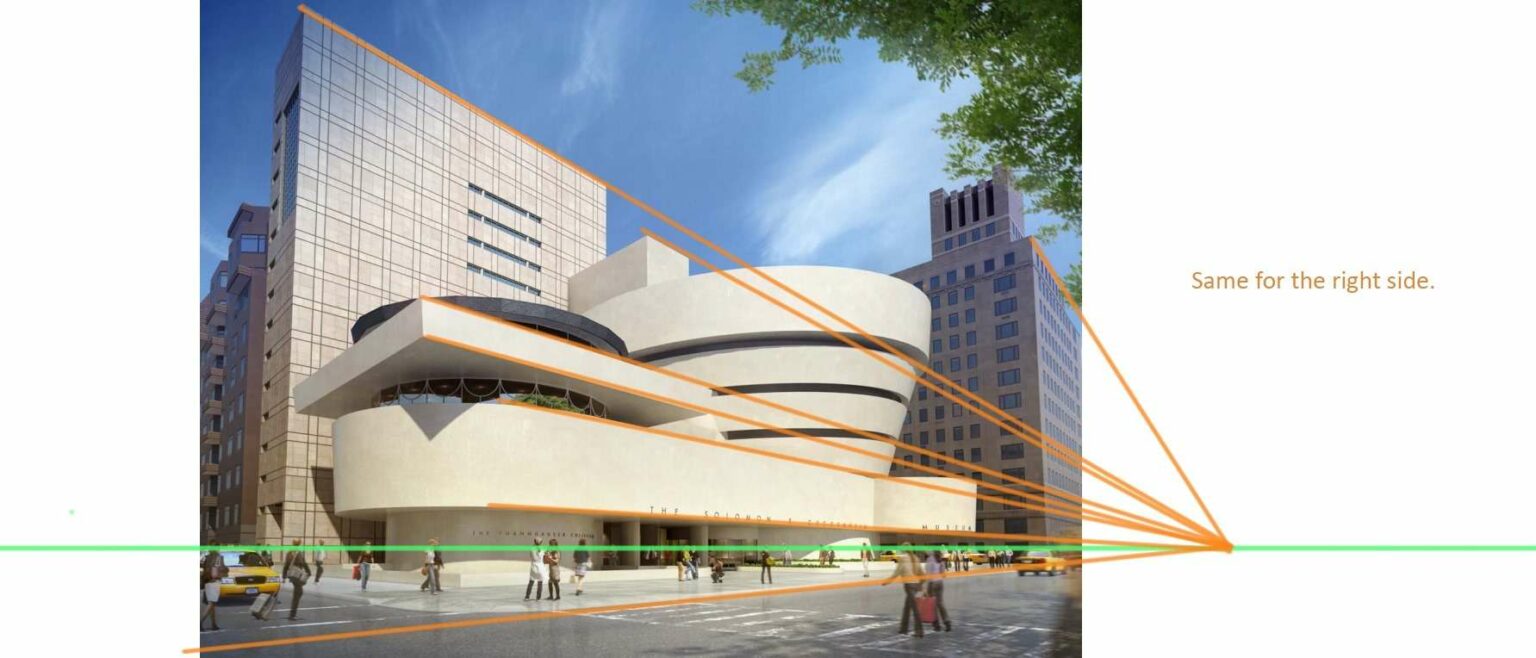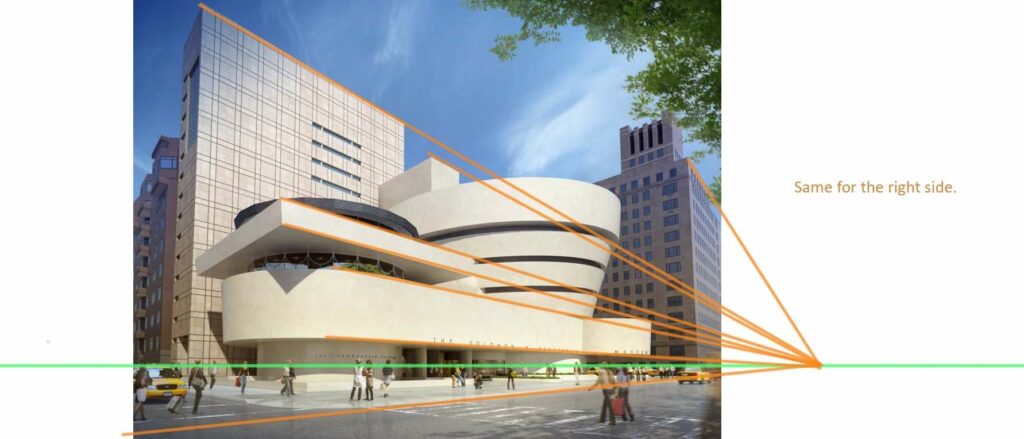 Same logic for the right side of the buildings.
They converge to the Right vanishing point.
---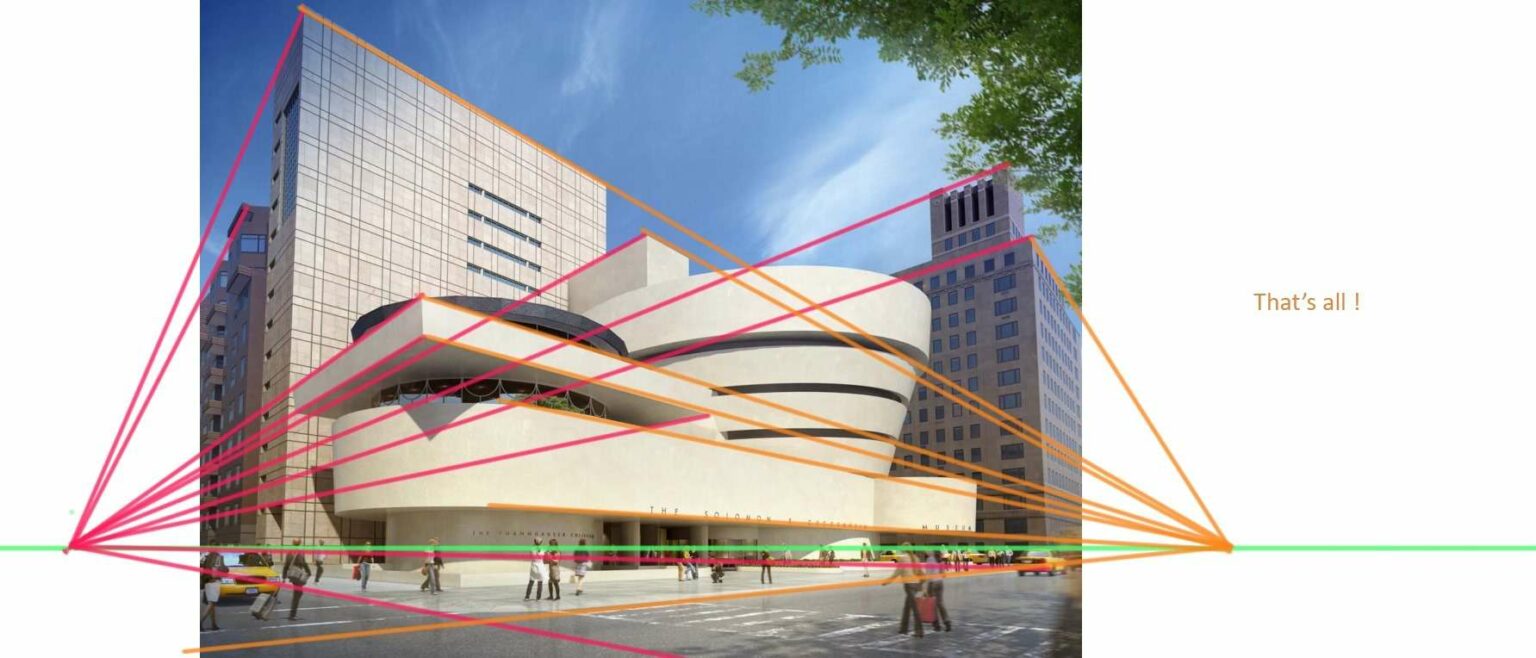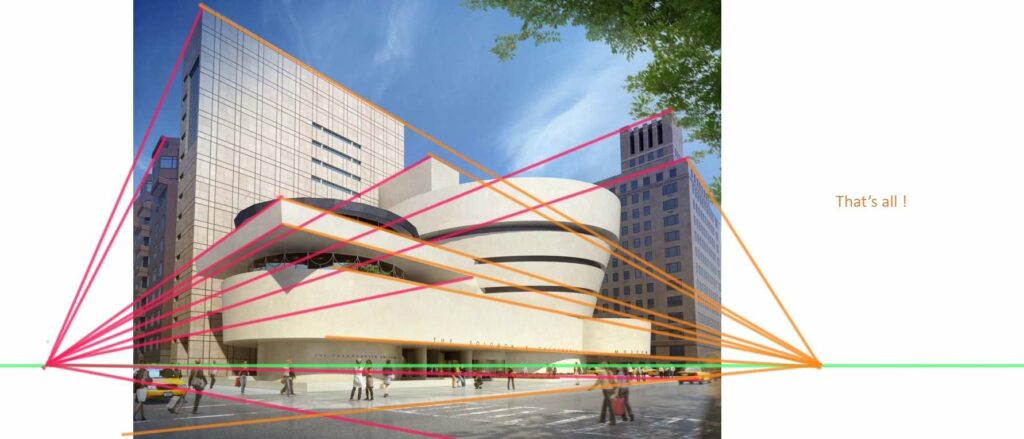 That's all!
If you know how to observe, you will know how to draw your own cities!
TIP
The horizon line is actually
where the Left and right converging lines "merge".
---
Drawing Perspective challenge:
With these 3 pictures below, spot the:
Horizon line
Converging lines
and Vanishing points.
Hint: Look at the most obvious lines such as the windows or the road.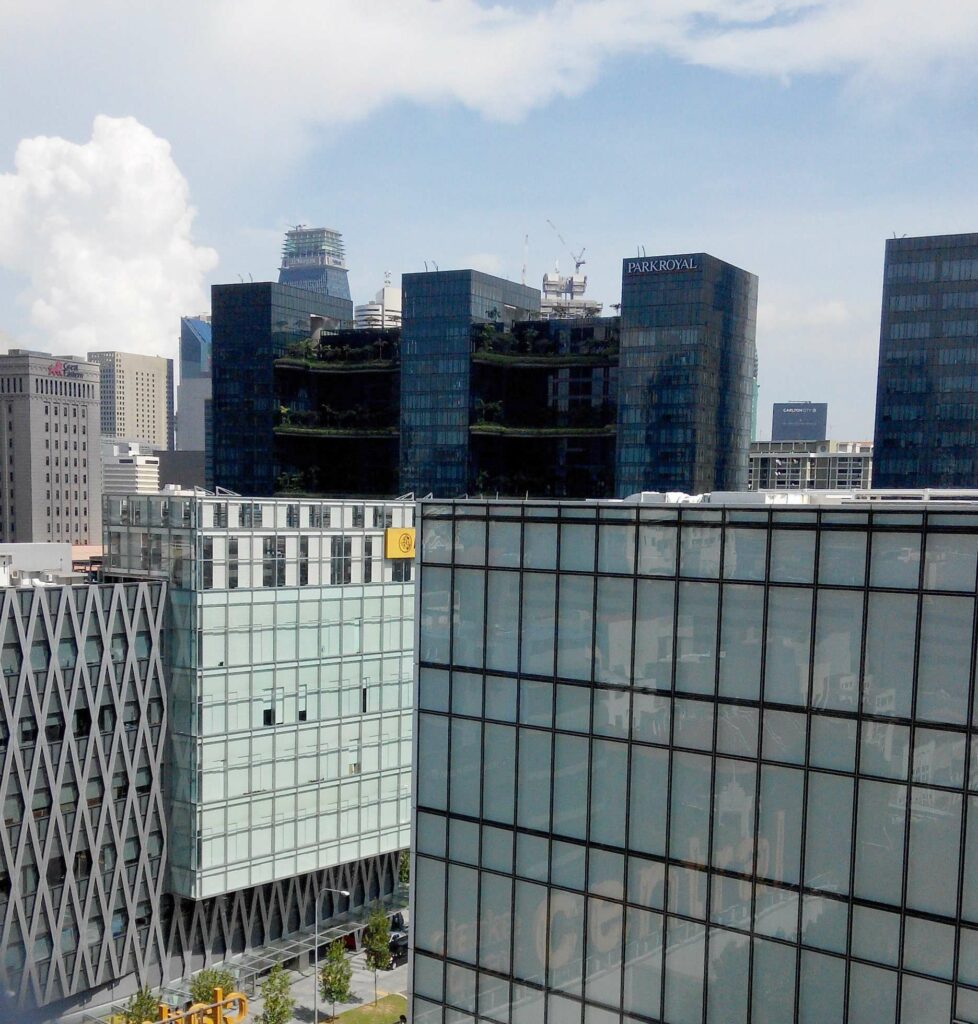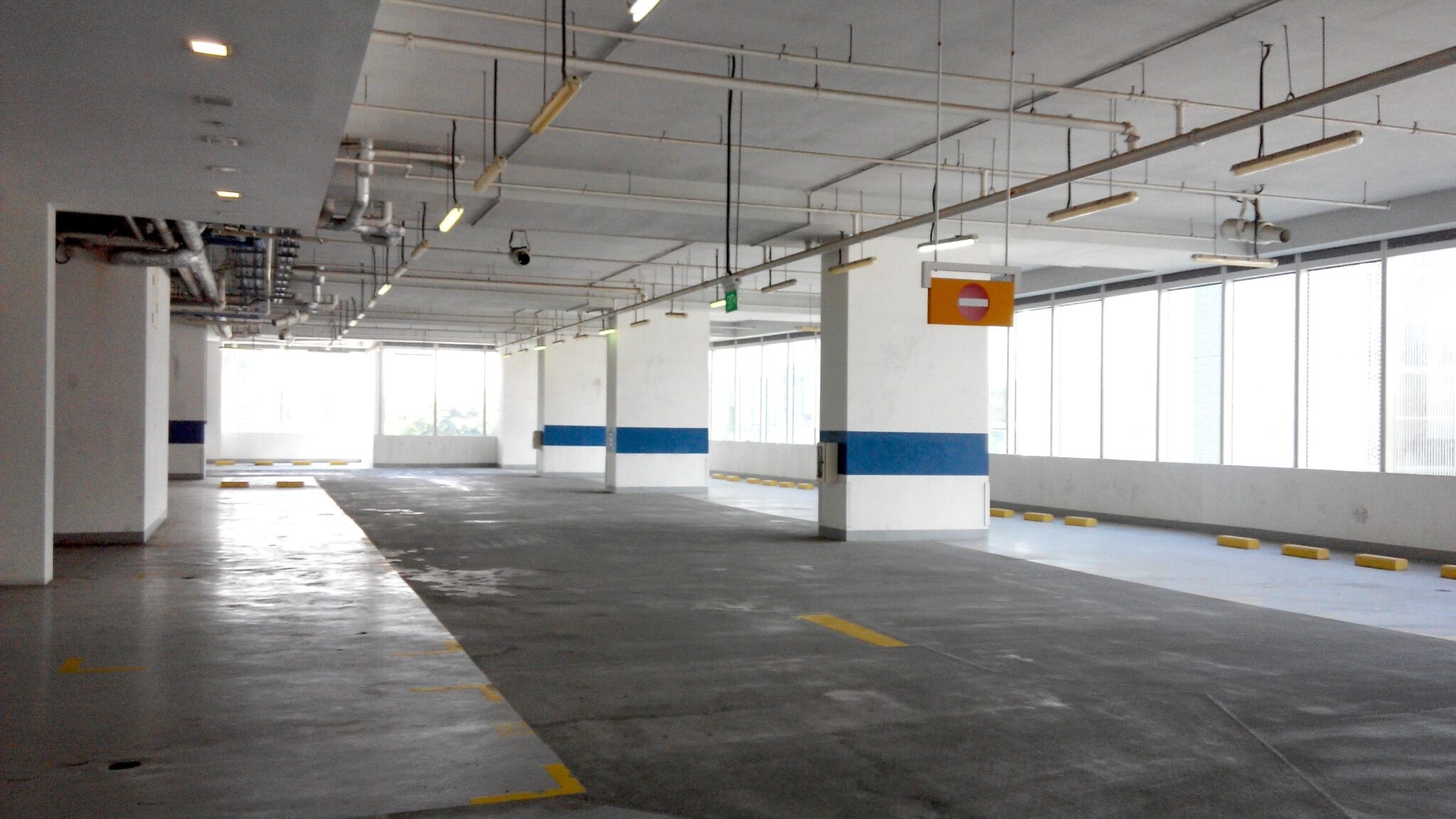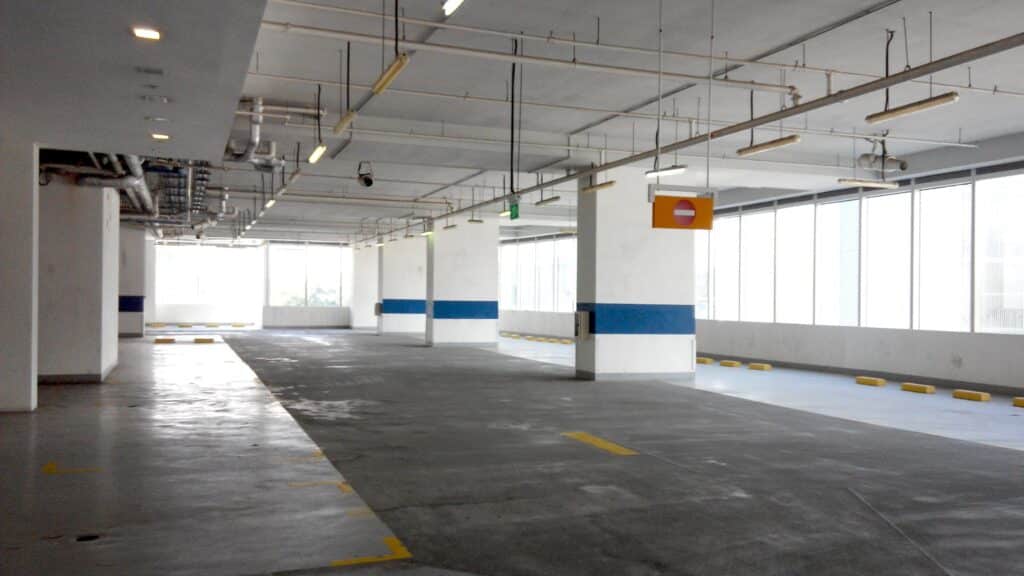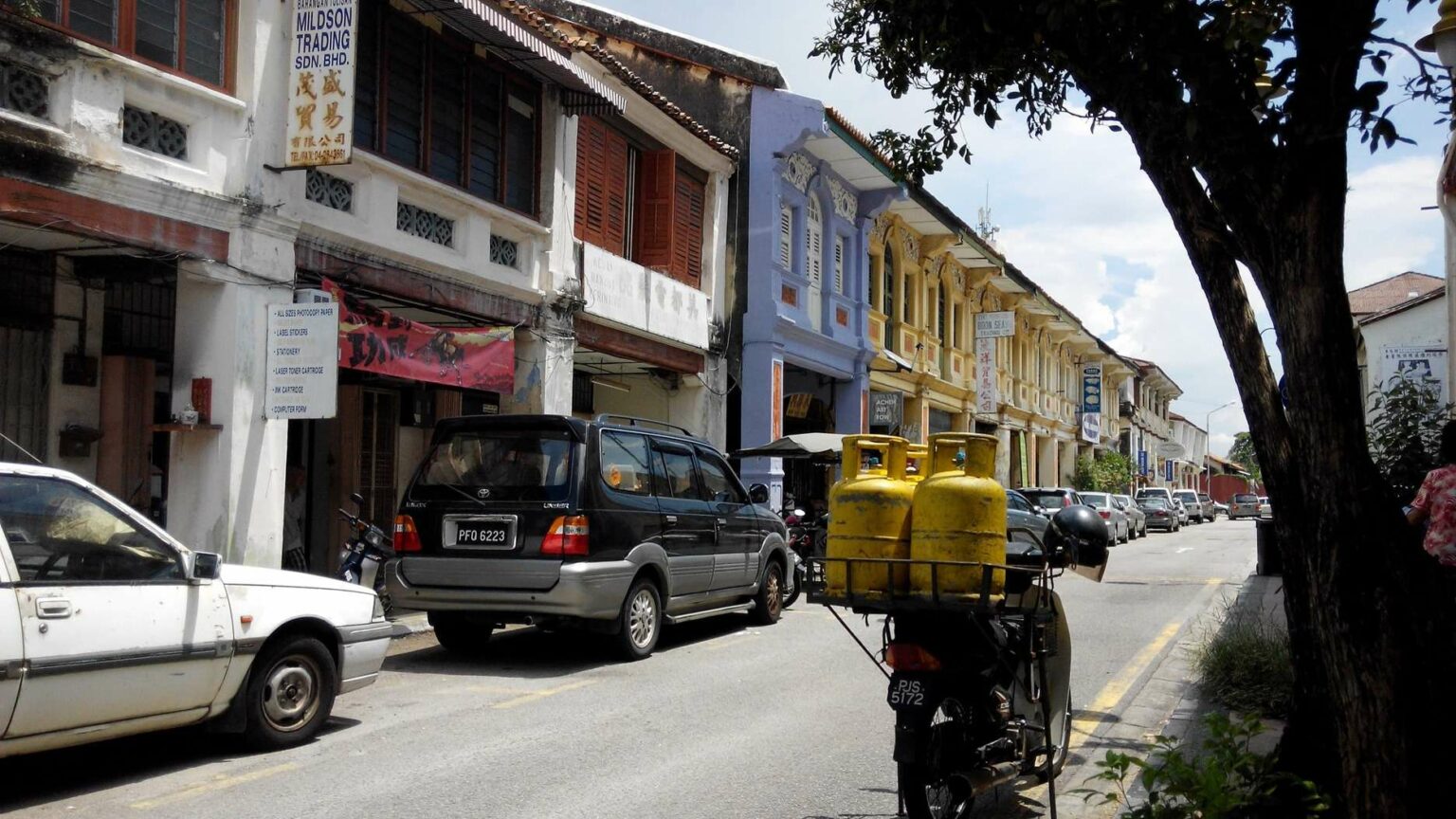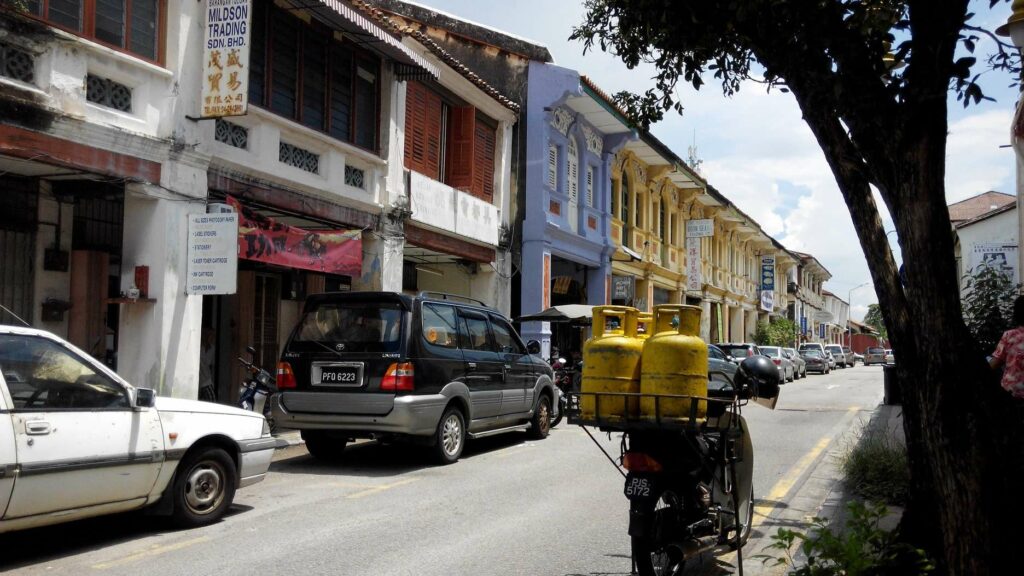 Remember to train your eye wherever you go and travel!
You can play with your friends at spotting these lines. Soon you will do it like a 6th sense !!