Today around the world sketch take place in Taipei, capital of Taiwan.
An island located south of China and Japan.
Walking in the streets, you could breath the mix of so many influences.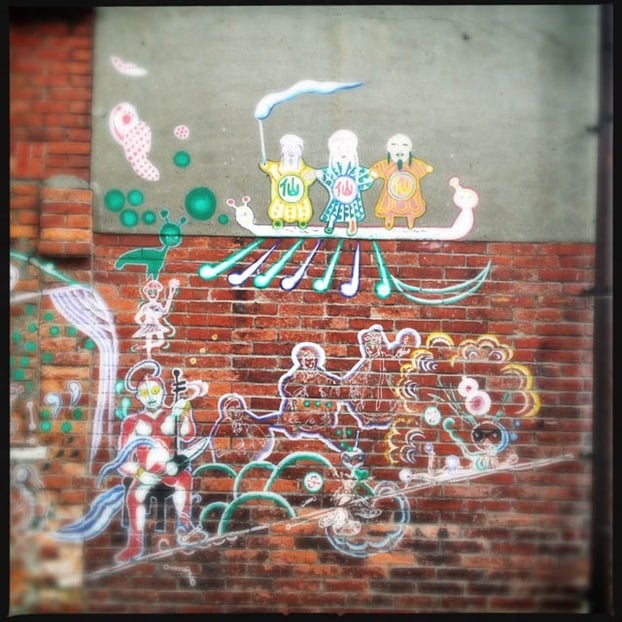 What surprised me most was the atmosphere.
It was quiet, peaceful yet fun and vibrant.
This wall seeing Ultraman playing this Chinese instrument among the ancestors reflect quite well that feel.
The ancient culture mix well with the street art, fashion and modernity of the young crowd.
Your eyes are constantly fed of new shapes and colors. Taipei is so lovely and creative.
Before starting sketching, I gather some pictures of reference.
The first mood board is quite random, I just bring in whatever I feel interesting.
The pictures was taken from my Iphone4 and a Reflex Canon 350D camera.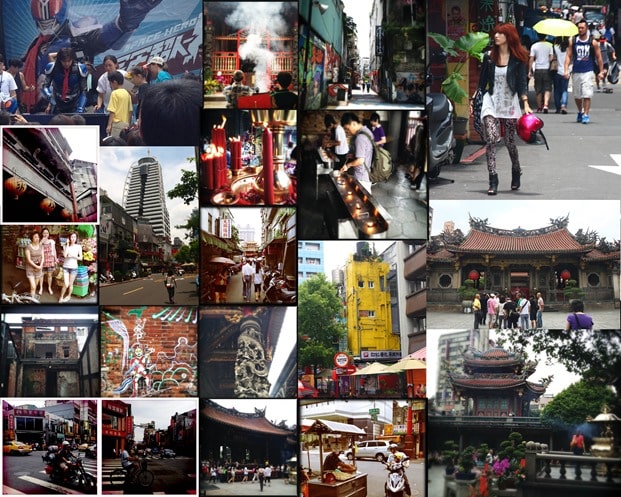 Then I prepare more refined mood board. This one is about the night market. My brain start to imagine some scenes mixing these references.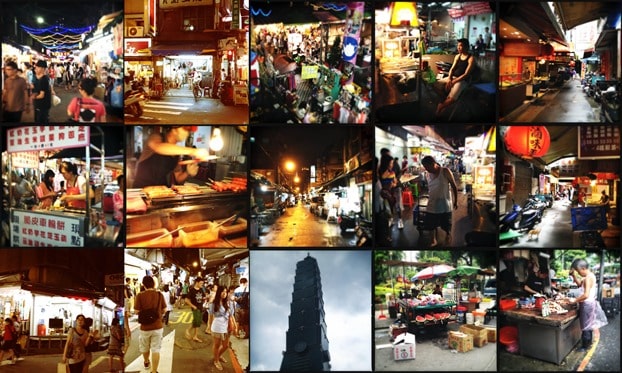 An extra one about the city centre. When I pick up the pictures, I know that I might not use everything, but I keep them under my eyes. Just in case. I guess by  practicing more, I will be more and more picky. Playing with references is like having a palette of colors where one element, idea is a color itself. It's fun to mix ideas and input them in the sketch.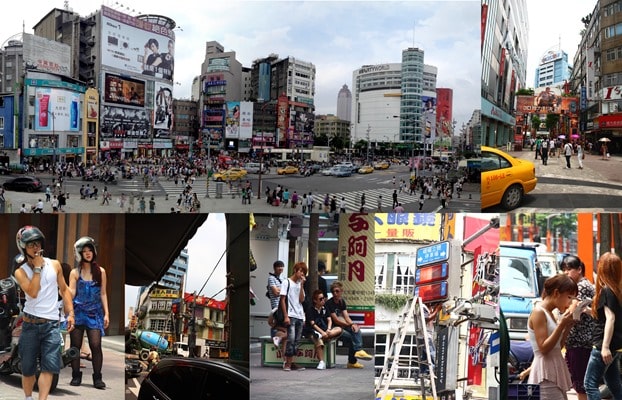 I have sketched 4 Thumbnails using linear perspective with 1 and 2 points. Below you will see the whole drawing process of the scenes in pictures and videos. Remember to set up the video in HD !
1-point perspective scene
I used 1 point perspective when I was inside a street, surrounded by walls and shops.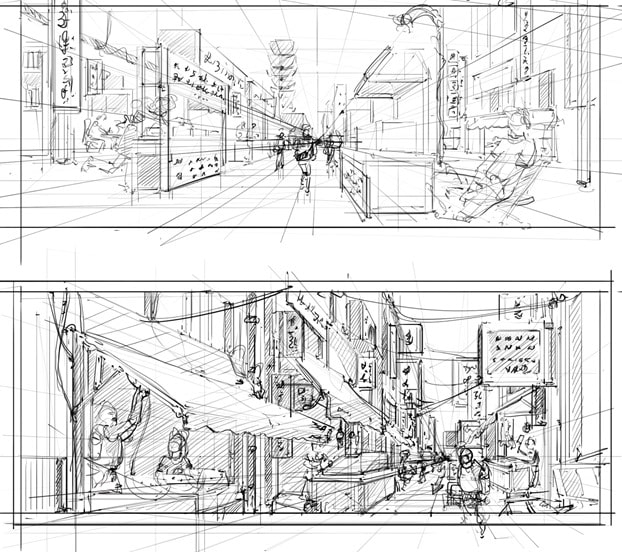 Taipei Night Market – 1-point perspective
Taipei street – 1-point perspective
2-point perspective scene
I used 2 point perspective for scenes where I could have an overview of the whole scene seeing buildings that was not facing me. Both vanishing points are outside of the thumbnail.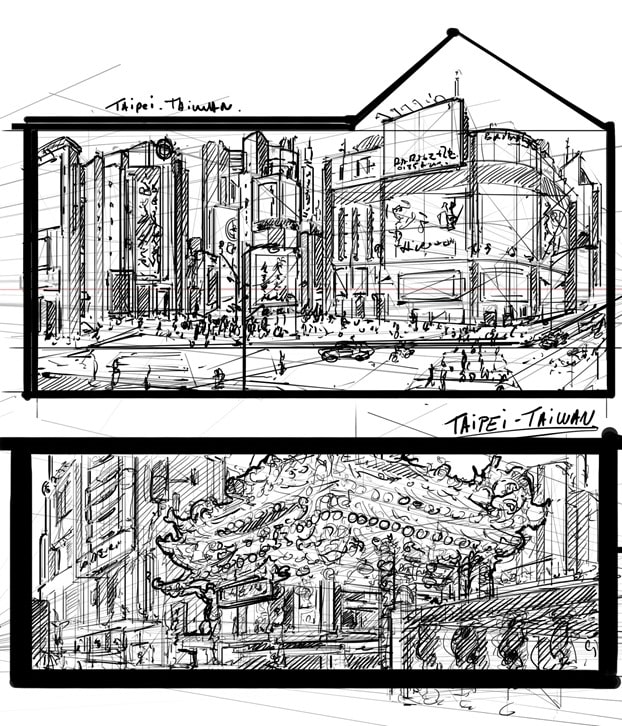 Taipei City centre – 2-point perspective
Taipei temple – 2-point perspective
That's all for today ! This week, my challenge is to continue to draw more cities training my perspective skills. I feel my sketches are lacking of life. I need to improve my pen pressure and composition. Actually, I should import my basic knowledge in photography in my drawings! Why I didn't though about it earlier? :).
See you guys tomorrow for the next city of the "Around the world tour in sketch".
Oh, if you have any question please let me know in the comment.  Note that you can download[theDesignerStarterKit] where you will find an introduction about perspective. It's free. You just need to subscribe.  (The form is on the right side of the blog)
Sound in the videos are borrowed from the DJ Cheezy Gangztaz from Saigon.