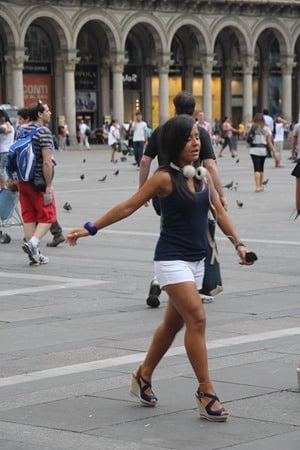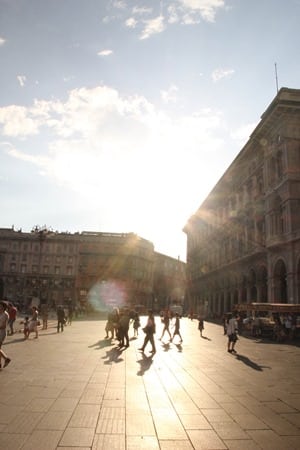 Let's look at some inspiration pictures of Milan. I quite like the repetition of pillars along the shops. To sketch these one with accuracy, I will start by showing you a simple and very useful trick. I remember the day my teacher show me that trick I was amazed !
TIP 64 A must have geometry rule to duplicate pillars


How to duplicate the pillars in perspective ?
1. Set up your perspective lines.
– Horizon line
– Vanishing points
– Converging lines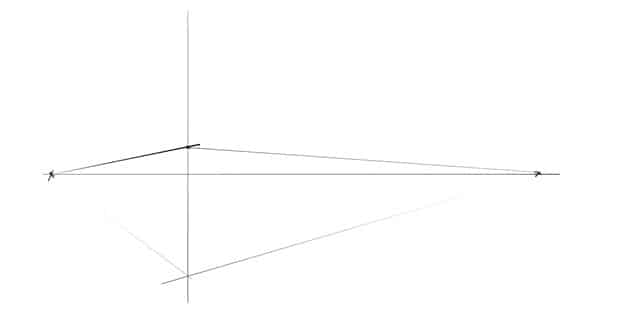 2. Draw the first pillar drawing a vertical line.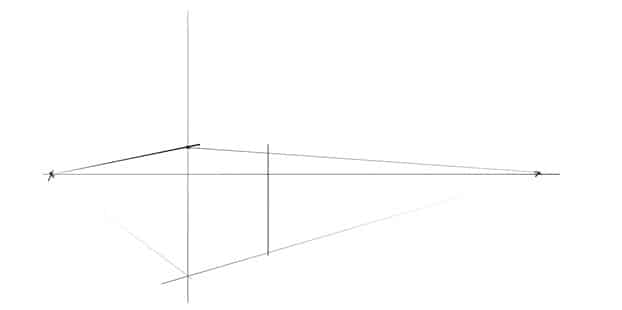 The trick start here. Just follow step by step. Identify the middle of this rectangle in perspective, drawing the diagonals.
Join this middle to the vanishing point. The first pillar will be divided in 2 at its own middle (pink dot).
Draw a line from the top left corner going through that middle. It will cross the bottom converging line where the next pillar will be.
6. Draw your pillar with an other vertical line !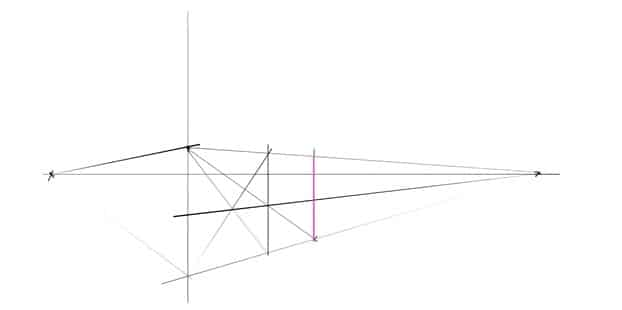 7. Repeat the 5th operation as many times as needed !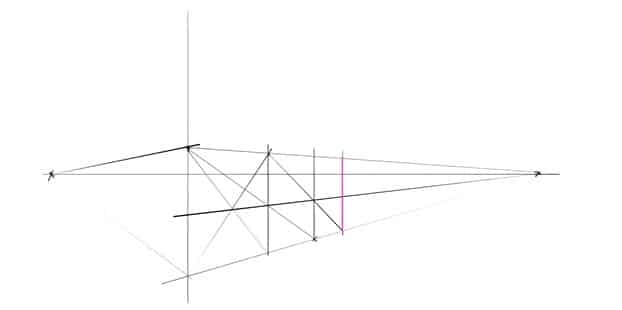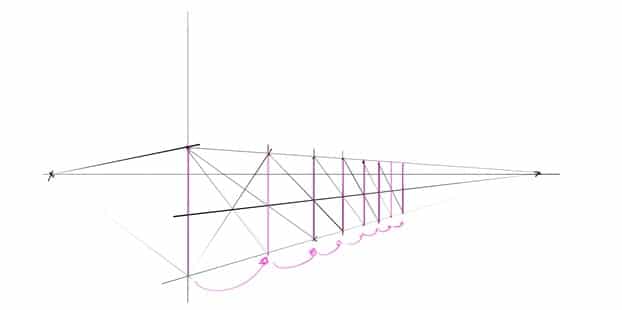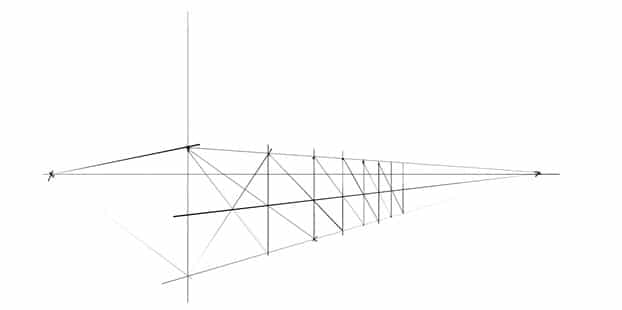 That's all ! It may visually looks complicated. However, try it following step by step. As soon as you do it once, you will realise how simple it is. With this simple rule, you won't have to guess anymore!
After the theory, an example of sketch.
Before starting I roughly visualize the scene in my mind. It especially helps to define the horizon line.

1. Set up the perspective.
2. Draw some converging lines below and above the horizon lines. Just draw enough of them to roughly visualize the ground and the sky.

3. Apply the trick on How to duplicate pillars in perspective.

4. Adding a bit of pillars detailing to better visualize the structure.

5. Fill up the rest with detailing, people and pigeons.
That's all for today. Hope it helps. Feel free to leave some comments.
See you tomorrow for the next Tip of the day !