Learning how to draw mecs is fascinating for many designers.
I am a fan of Transformers, Gundam, Star Wars… but drawing the mechs was crazy hard!
Till I figure out it would be essential to start drawing the skeleton first.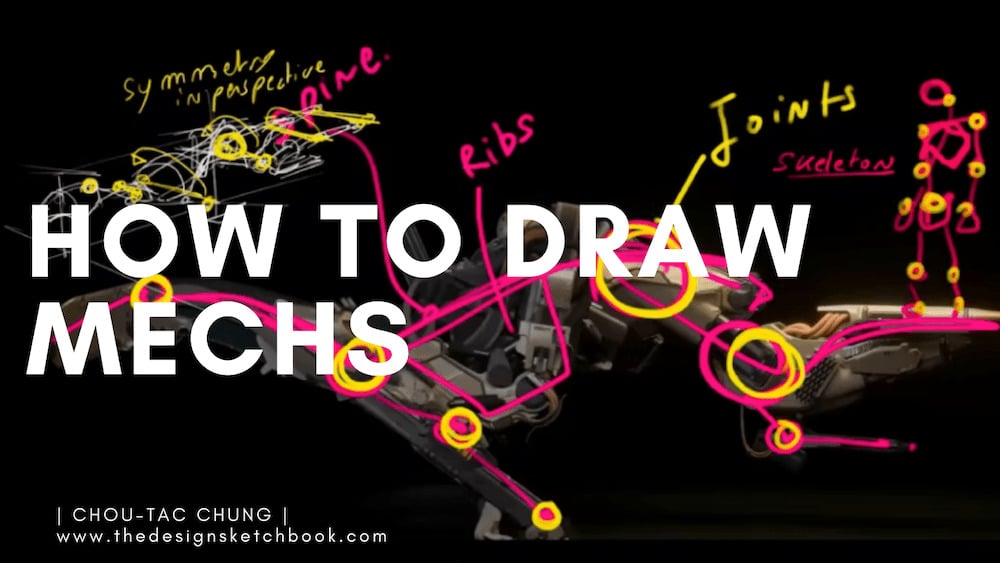 "How to draw mecs?"
Asked Josh (one of my students at "Sketch Like The Pros")
His job as a designer may require him to create mechs and robots,
and he would need some drawing tips to start :).
To make it short, a mech is somehow animated like a human or animal.
Even though it is about concept art,
we share the same articulated structure type made of bones and joints.
---
TIP 1 Draw the skeleton first!
I invite you to watch the short video below and train on existing mechs, organic bots, robots… you like.
(I'm using a creation from Alberto Petronio to illustrate my point)
Step 1 – Spot the articulations, the joints
Step 2- Link them.
Step 3- Block the torso, the arm, and the muscles… simplify the forms.
Your drawing will start having a sense of animation!
If you start drawing the robot without the structure, you might end up with an awkward result.
Think of adding the metal wire structure to a sculpture made of clay.
As soon as you complete that, you will have completed 50% of the hard job!
The rest will be "detailing".
TIP: The same structure can be used as a base to create an infinite number of mechs!
Drawing and understanding the skeleton from a side view will be precious information to draw it in perspective.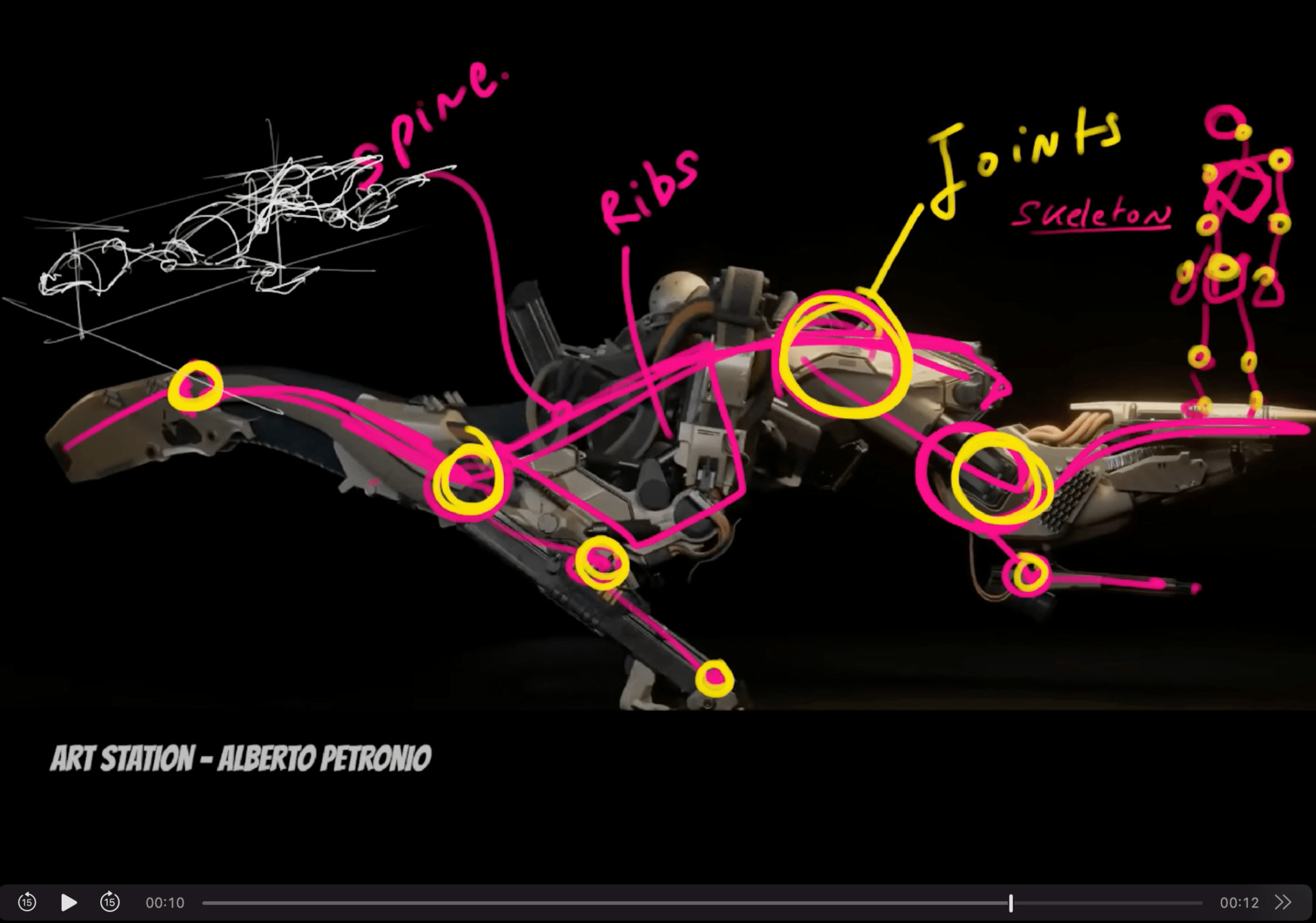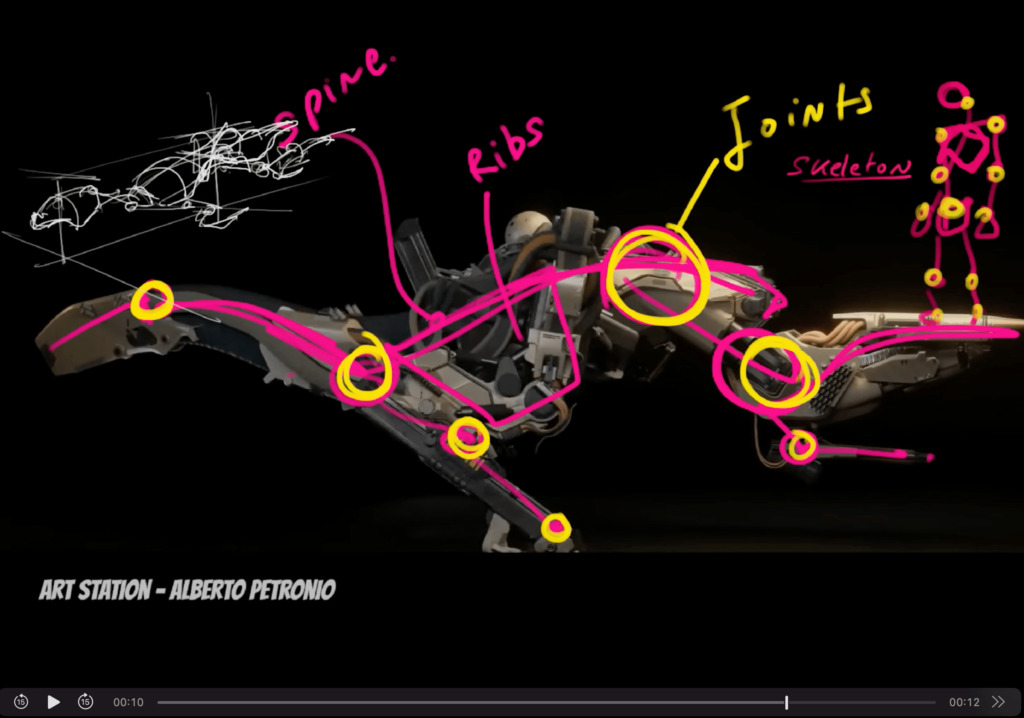 ---
TIP 2 Come up with a story!
How to create interesting mechs?
That will help you if you have no idea or inspiration to start.
Translate the features within your forms.
For example.
A turtle might be covered with a shield and be more compact, and rounded for a better defense.
However, it might be slow to attack or escape.
While a grasshopper will have long legs, be agile, and be ready to jump to attack!
However, it may be more vulnerable!
---
TIP 3 Use reference pictures
Nature is a beautiful source of inspiration.
One of my teachers (Nicolas Weiss) in my design school used to tell me: "Nature never lies".
– Get plenty of reference pictures of mechanical pieces
(Planes, machinery, sewing machines…)
I love studying them to improve my concept art drawings.
– List the trait of character you are looking for
(good side, enemy? Kind, angry, nervous…?),
and which weapon, or armor style you may like.
– To get more ideas faster, sketch with thumbnails.
Don't worry about drawing in details. And don't try to control everything.
You want to drop many rough ideas.
When you got a nice proposal, you can draw it bigger, with more details. 🙂
Remember to draw the skeleton first,
add in some major shapes without many details,
and sculpt along the way.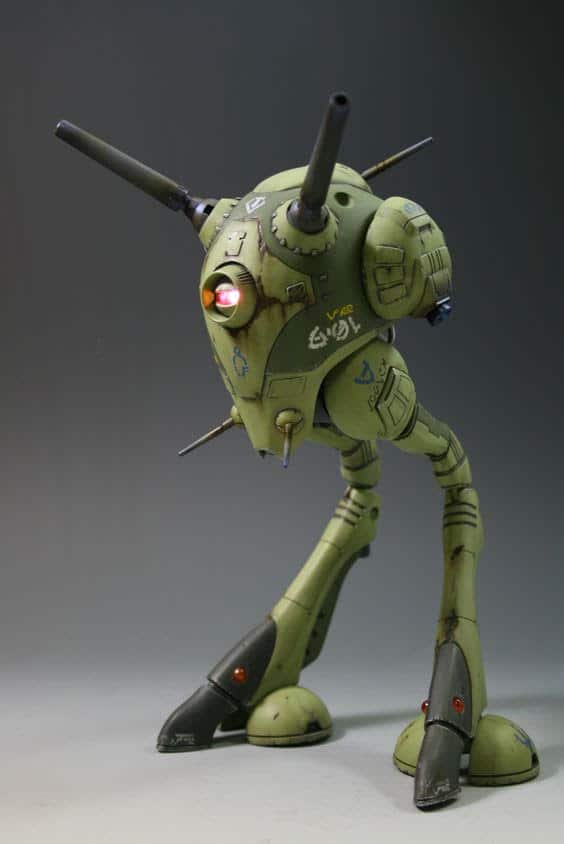 TIP: Add some numbers or codes on your mech's surface.
You could add some scratches eventually.
These are the crispy details you add at the end.