Tonight I was chilling in the shopping mall NEX at Serangoon, and "randomly" went to the pen shop!

In this article below, you will see few quick sketches I made with the Signo Uni-Ball gel pen showing you some Tips about circles on cubes. If you want to glearn more from a video tutorial, you can have a look at the previous article: How to draw ellipses in perspective.
---
Spring or Autumn colour collection?
Love the alternative colours that are much more fun than the regular blue and red.
Unfortunately these colours was not available in pack – so I had to buy them individually at $1.95. (The currency is in Singapore Dollars = USD$1.36)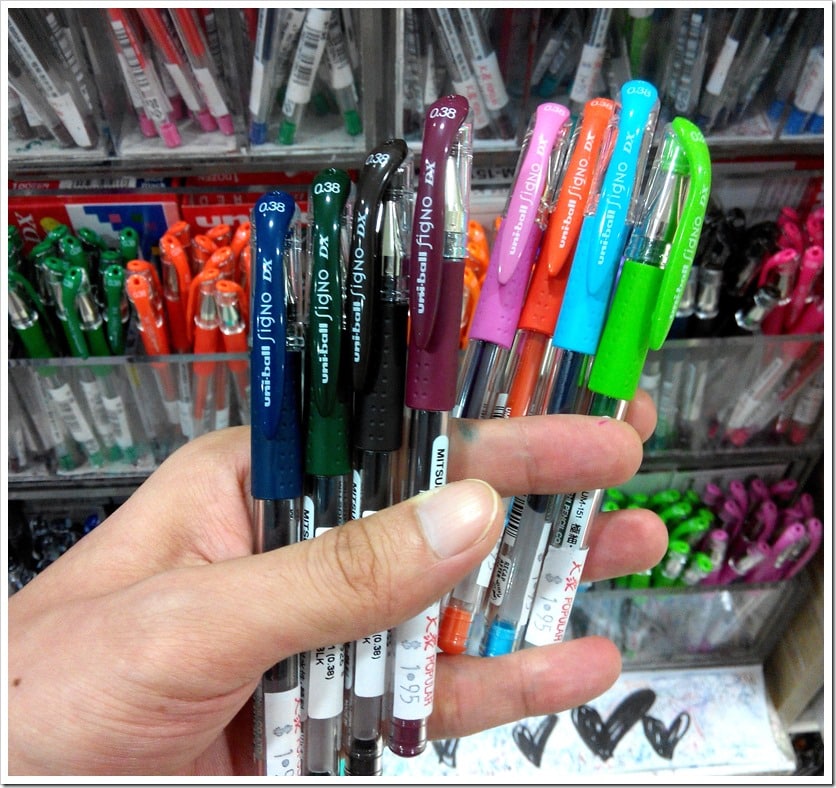 ---
Get pens for drawing
I end going out happily from the shop with 11 new pens !
A series of 8 Mitsubishi SIGNO UNI-BALL GEL 0.38 and 3 Kuretake "twin pen" ZIG clean color F. I wonder why pen's name are so long…  -.-U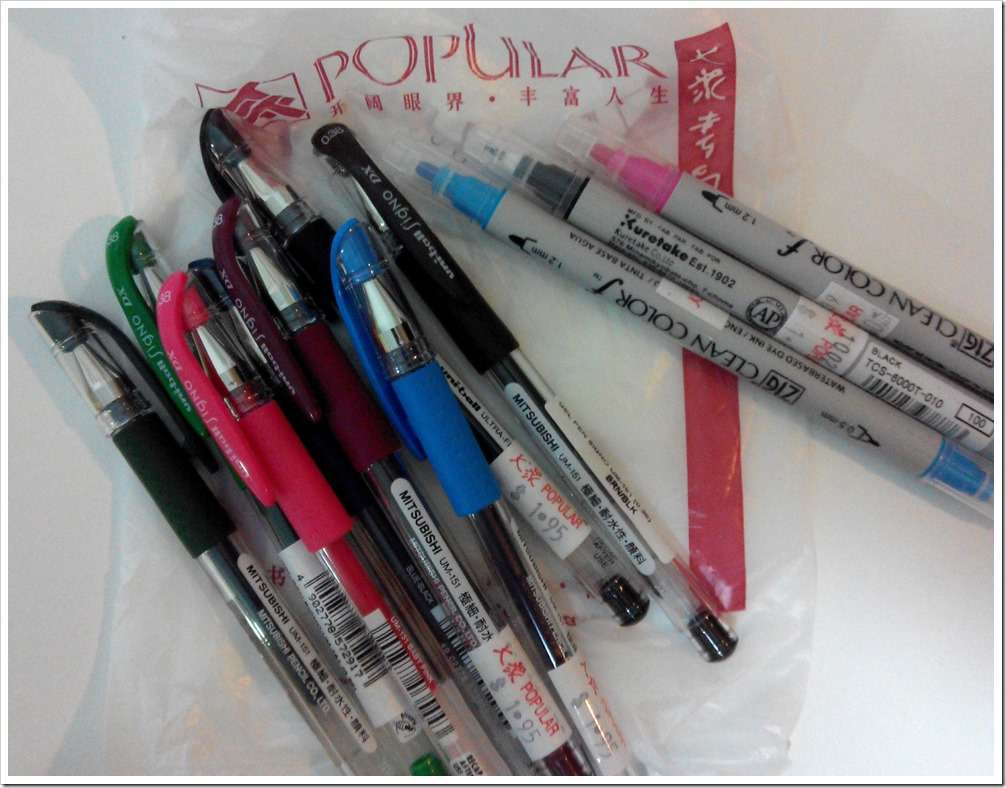 I couldn't wait to draw with and see which one would be my best drawing pen. So I walked back with a double speed. I couldn't resist sketching something as soon as I came back home.
---
Let's do a quick pen test
The Signo Uni-ball Pen has a great flow of ink and gives nice variation of line thickness. However, you can't play much with the lightness itself like how a Ball point pen does.
Like the previous video tutorial, I sketched some ellipses in perspective.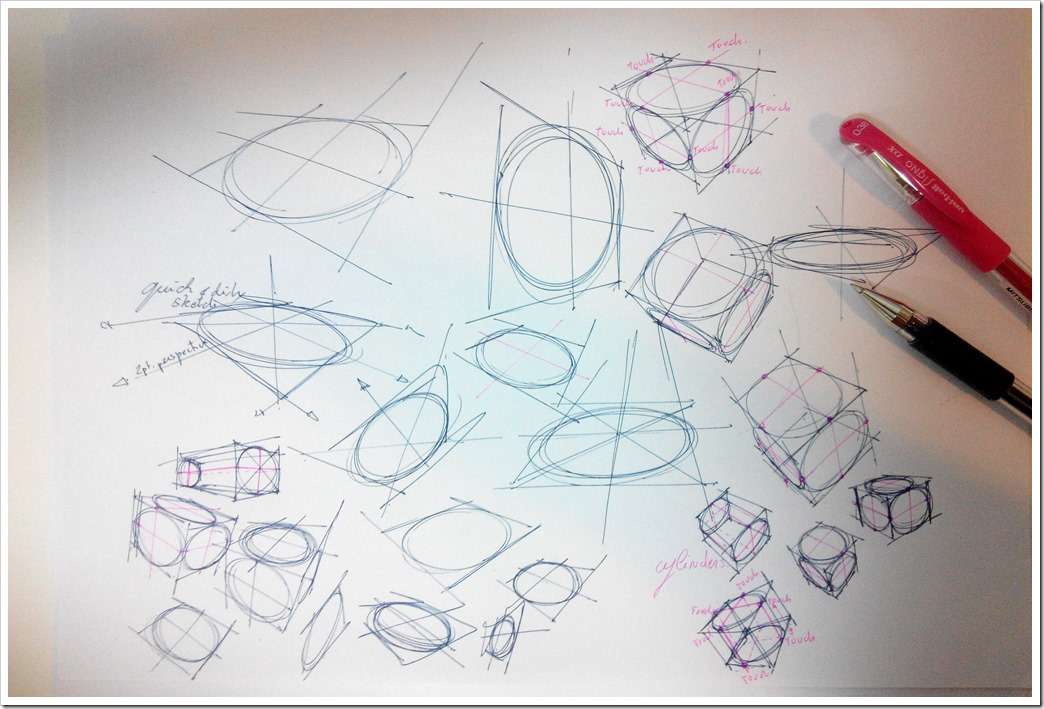 ---
It is pretty fun to draw circles on cubes.
As you can notice, all the circles are touching the others. Make sure they are well connected at the center of each edge.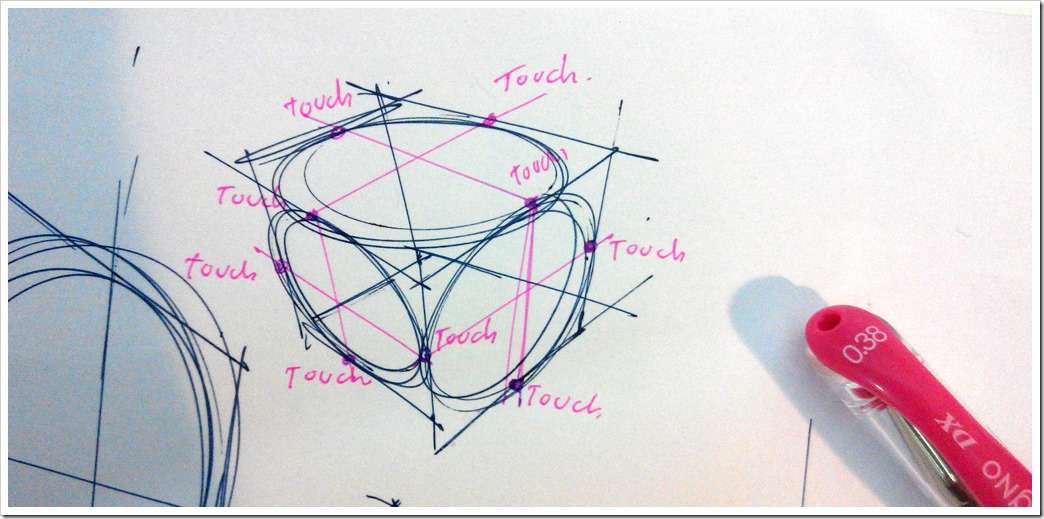 ---
How about drawing cylinders ?
At the bottom of the picture, you can notice some cylinders:
To do so, just draw 2 ellipses on 2 opposite surfaces.
Then connect them!
Basically, if you can draw a cube in different angles, you can draw cylinders in any angles as well! It's Magic!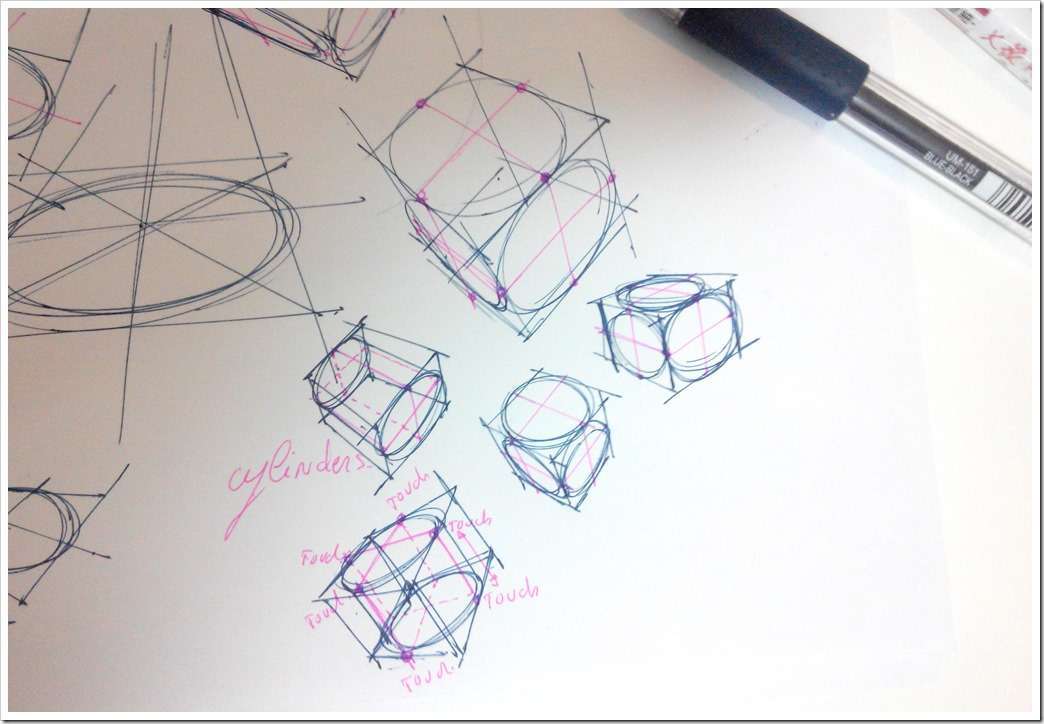 Today is not really a tutorial, but more some tips I hope are helpful to you !
Feel free to watch the previous video tutorial and try to draw circles and cylinders within cubes.

See you!
Cheers,
Chou-Tac