How to draw ellipses in perspective step-by-step.
---
How to Draw Ellipses in Perspective
If you wonder what is an ellipse, it is basically a circle in perspective.
For example, if you see a cup from the top, you see a circle.
If you hold the cup below your eyes, you'll see an ellipse!
Knowing how to use ellipses will be great for you to start drawing things such as glasses, bottles, bowls, wheels… basically cylinders and offset.
However, you will need to know how to draw a box in perspective first. If you don't know yet, I invite you to watch this first: How to draw a cube with a 2-point perspective.
---
Step 1 | Draw a box with a 2-point perspective
We will use this box with a 2-point perspective as a base for the ellipse drawing.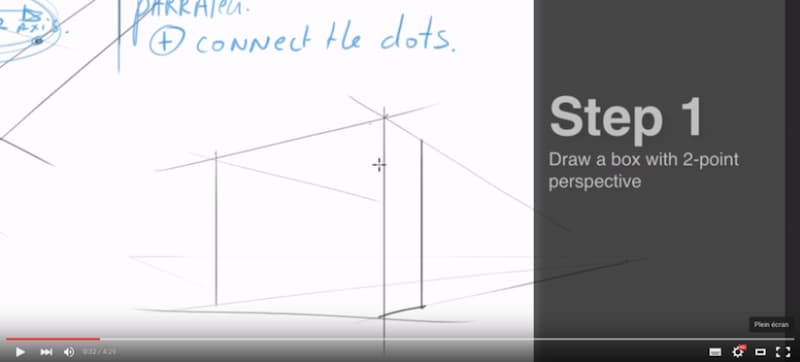 ---
Step 2 | Divide the front face into 4 equal parts and find the center.
Remember to use foreshortening.
In this picture, I use my eye estimation.
DRAWING TIP:
If you want to find the perfect spot, draw the diagonals first.
Their intersection will be the center.

---
Step 3 | Draw the Minor axis going through the Vanishing point and the center.
Far behind on the right, you have the Vanishing point.
This is the start of this blue arrow (called the converging line).

---
Step 4 | Find the middle of each edge of the square
Spot where the box gets divided at each edge.

---
Step 5 | Trace your ellipse!
Draw the ellipse following these 2 conditions:
Connect the 4 blue dots

Get the blue arrow (Minor axis) as a Symmetry axis

---
Step 6 | Optional: Check that the Major axis is Perpendicular to the Minor axis

---
Step 7 | Check that both the minor and major axis is the Symmetry axis of the ellipse!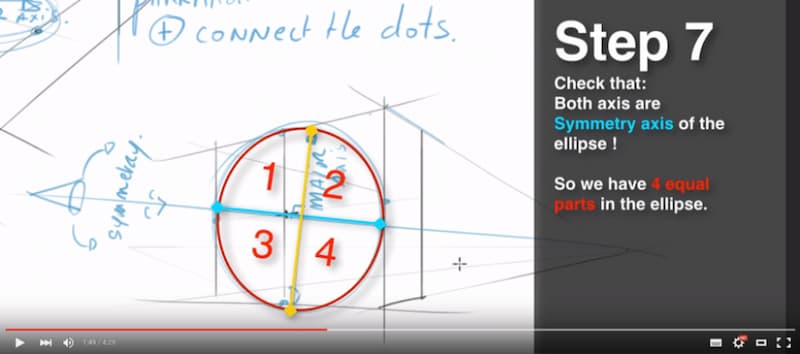 ---
GOOD TO KNOW
The Minor axis is the shortest distance of the ellipse.
The Major axis is the longest distance of the ellipse.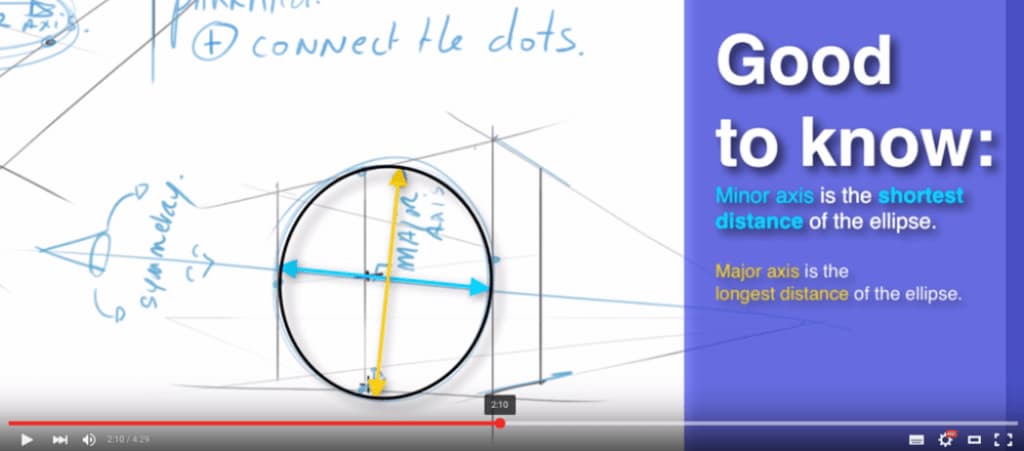 Take a pen, explore multiple angles of the box,
and draw many ellipses from different angles!
---
To complete this tutorial,
I have created a video on How to draw ellipses freehand.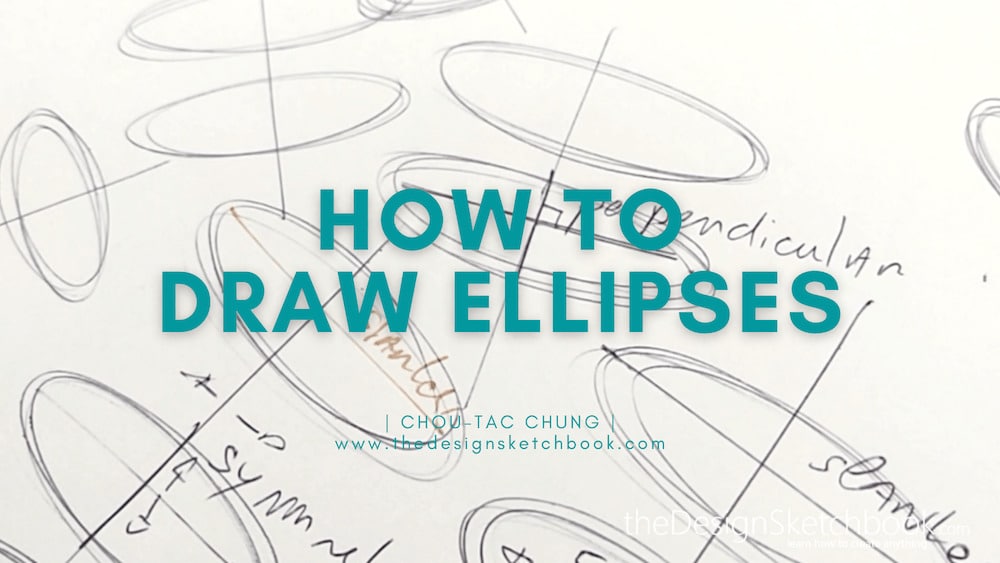 See you there!