Thank you Adrien W. for telling me about Darren Quach.
He's an amazing concept artist.
I found his Instagram account: dqsketches and his work really inspired me. I remember at school, with some classmates we already used to start drawing some robots. There is quite a while I didn't do any and felt rusty.
So, let's the game begins!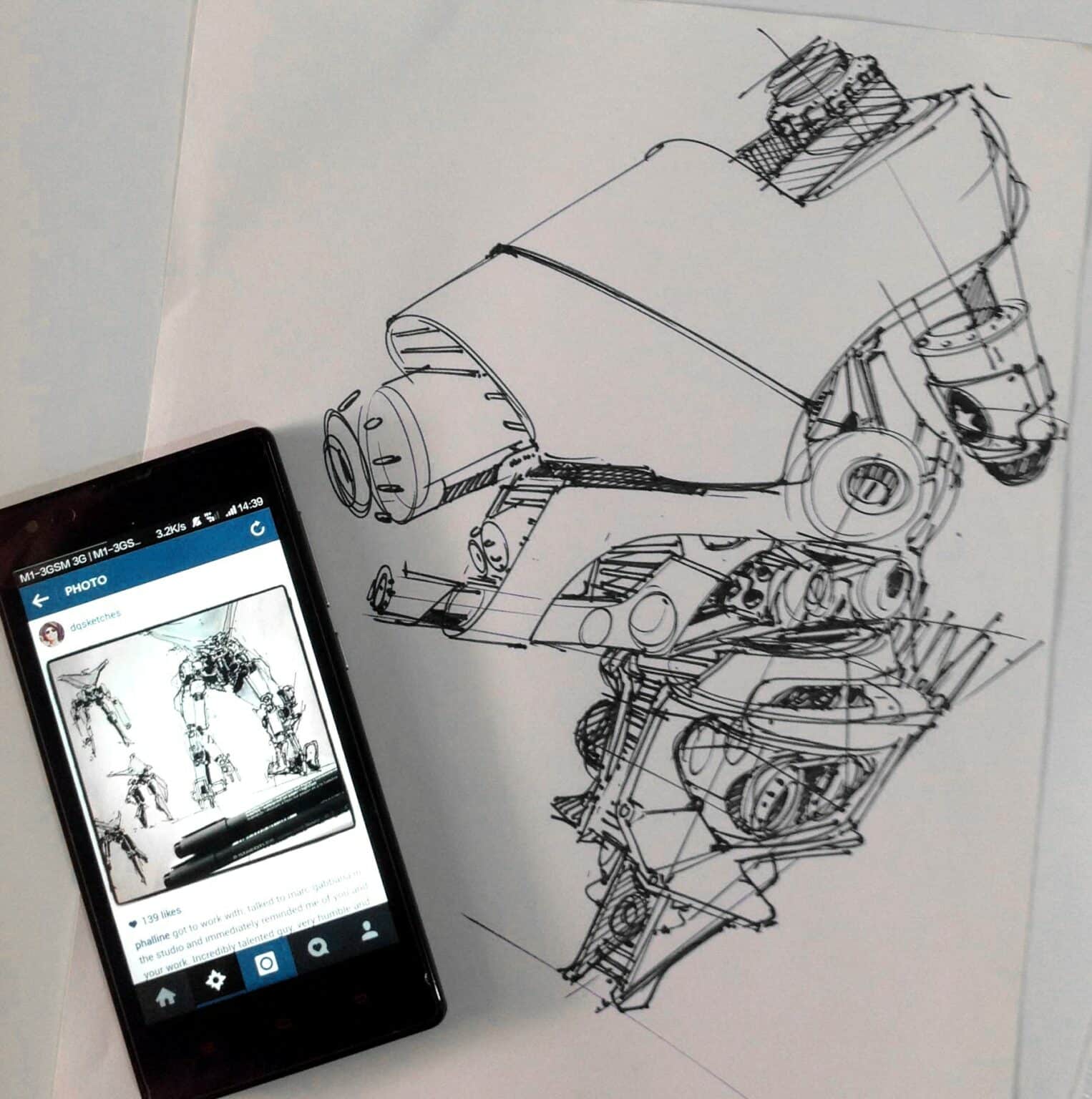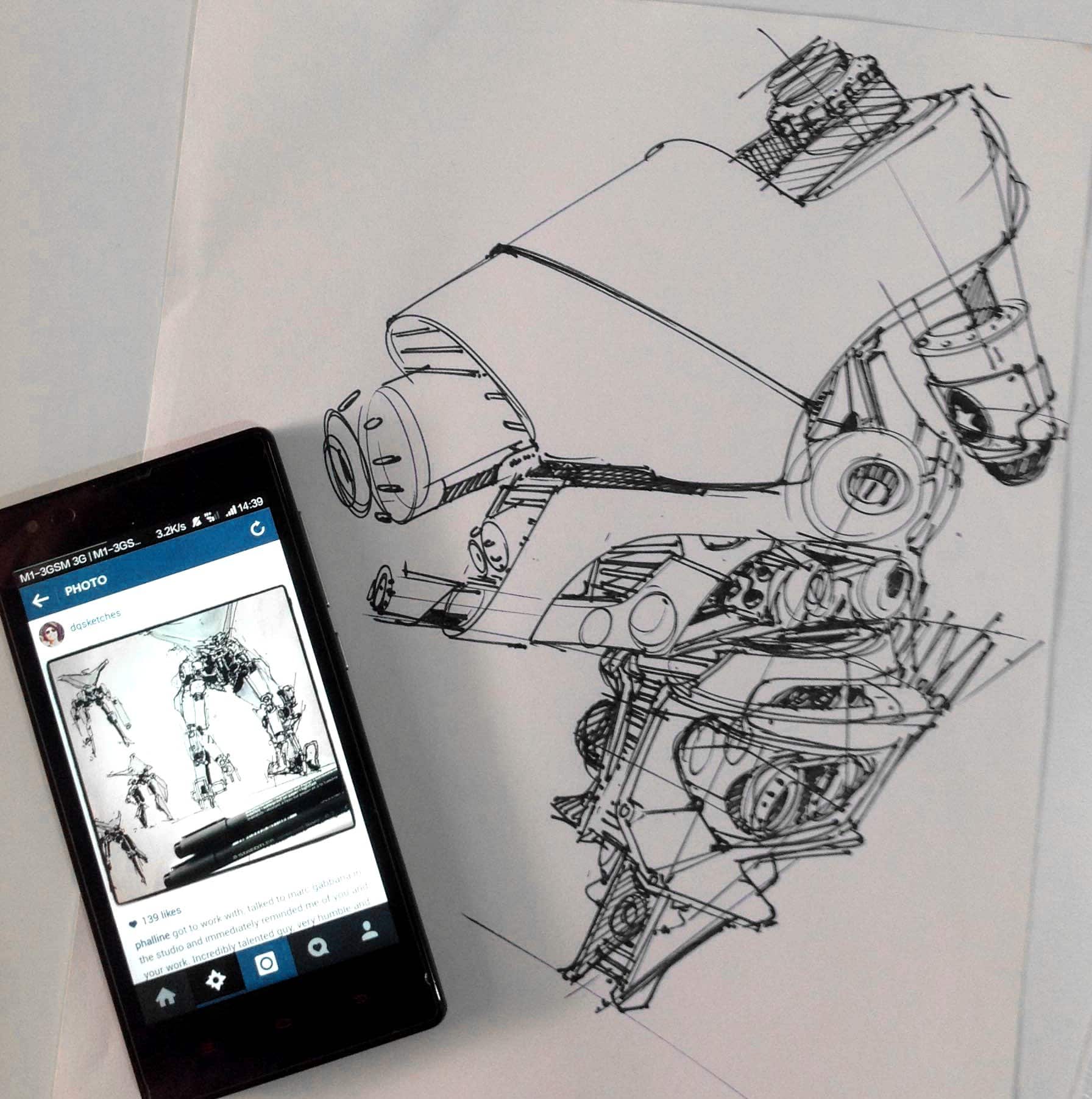 A phone is quite small, however, it's still very convenient.
---
I was wondering how to start that drawing. Instead of copying Darren Quach's details, I brainstormed a bit. Machines are made of cables, motors, shock absorber, weapons.
Then I suddenly saw my pen cap. It actually looks like a piece of a mechanical aeration system. So I started with that detail. The rest followed along the way.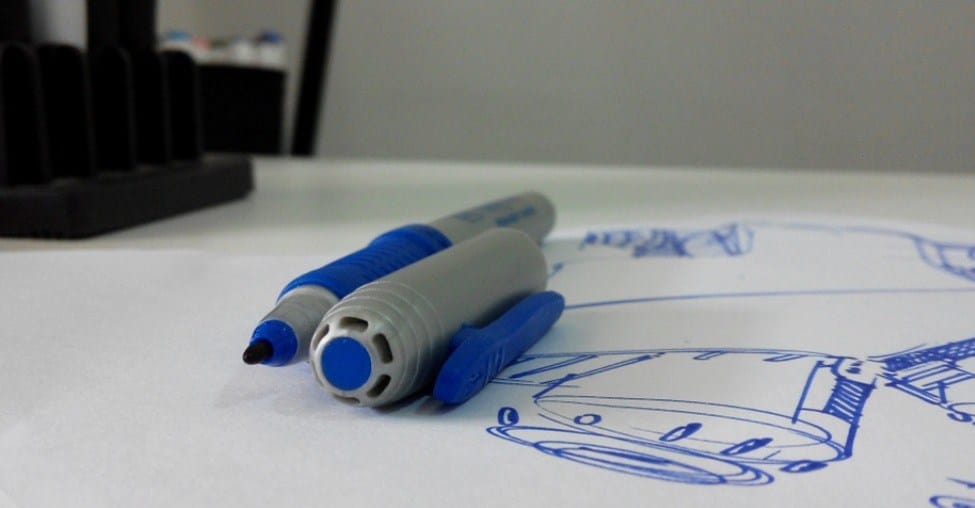 Look at the upper part of the machine. It has been drawn with cleaner lines than the rest. Why?
When I started, I tried to draw how I often sketch a product. Clean. Darren Quach style is about Concept art. So I stopped and looked at his work closer. There is this kind of dirty and dark randomness within the intricacies of the engines that make his style so cool. There is a mix of old and modern at the same time. I tried to absorb the feel, and I carry on.
TIP #41
To improve fast, get inspired by others
Don't get me wrong, to get inspired by others doesn't mean "copy and paste". My aim is to extract that feeling of freedom this sketching style offers. Then, I try to retransmit it on paper through my own sensitivity.
Believe me, it's challenging, but I took so much fun doing it!
If you are a beginner, there is nothing wrong to copy and paste other people drawing. I even recommend it. It's an excellent exercise for you to train your drawing skills.
I did that a thousand times, and I still do it for fun. Having a great skill at copying what you see is precious, but it shouldn't be your ultimate goal.
Instead, it should be drawing what you have in your own mind. This is how you can create and bring something new to the world.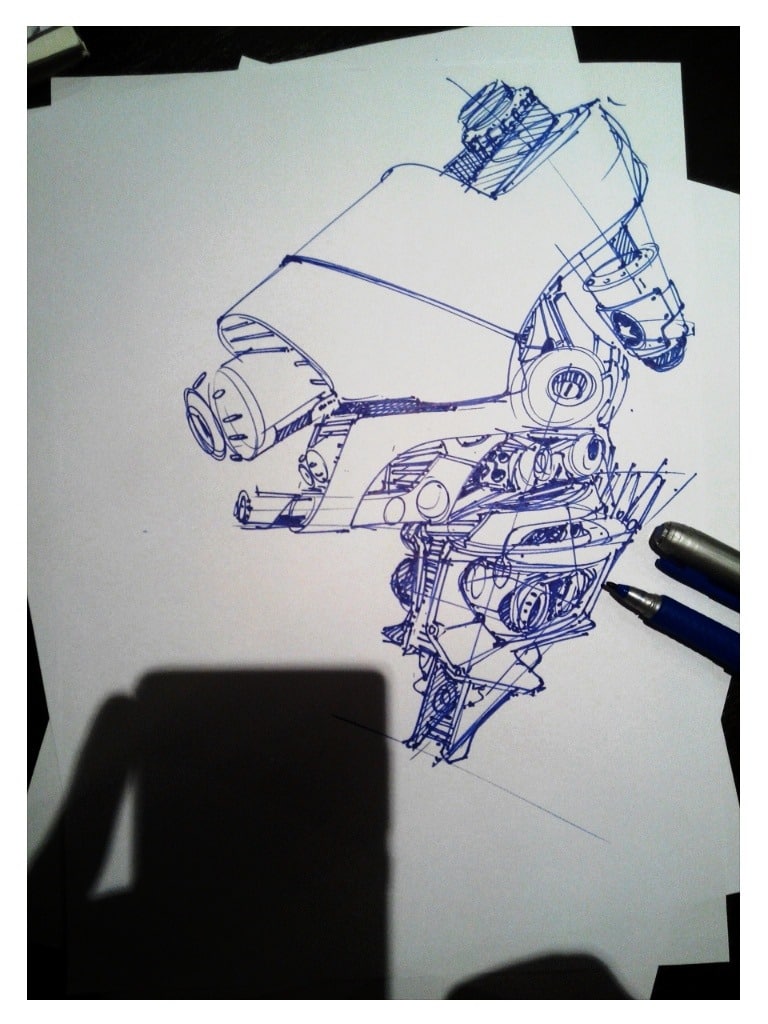 That's all for today.
I personally like Wall-E.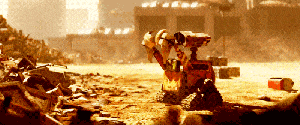 What's your favorite robot?
Star Wars, Transformers, Terminator, Gundam…? Tell me!