---
As a Product Designer,
I find plenty of inspiration in Sci-fi movies such as Star wars and Concept art sketches.
* You can discover Edward Eyth interview who created plenty of sketches and innovation for Back To the Future II, Disney, MARVEL… that inspire nowadays creation such as the kitchen robot !
Recently I asked you on Instagram stories if you have Artbooks at home.
As I do believe they are crazy boost generator of motivation and ideas !
And I had the idea to create a video about the Artbooks I have to share with you. 🙂
From there let's study one of my favourite one from Darren Quach: INKWORKS.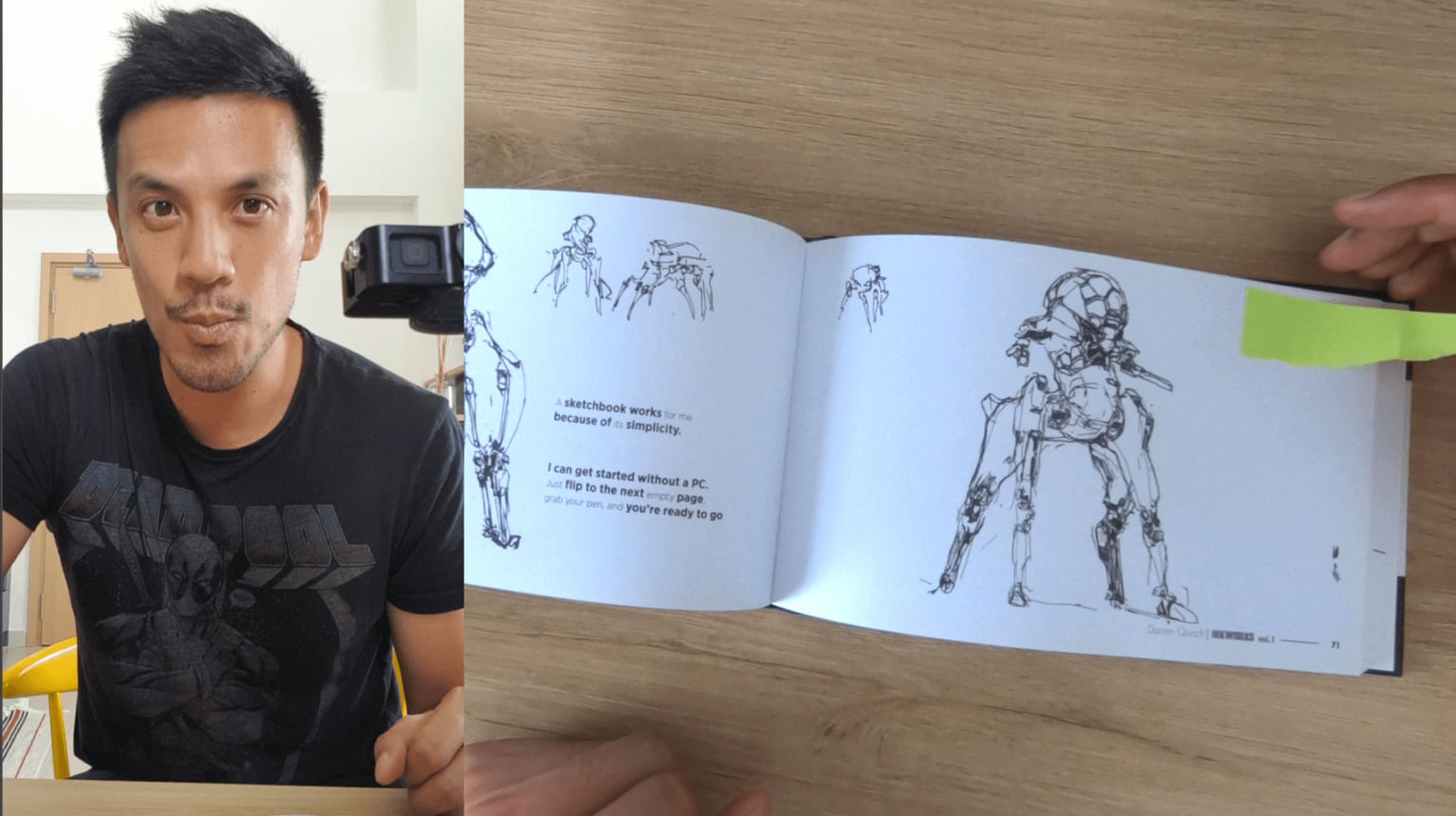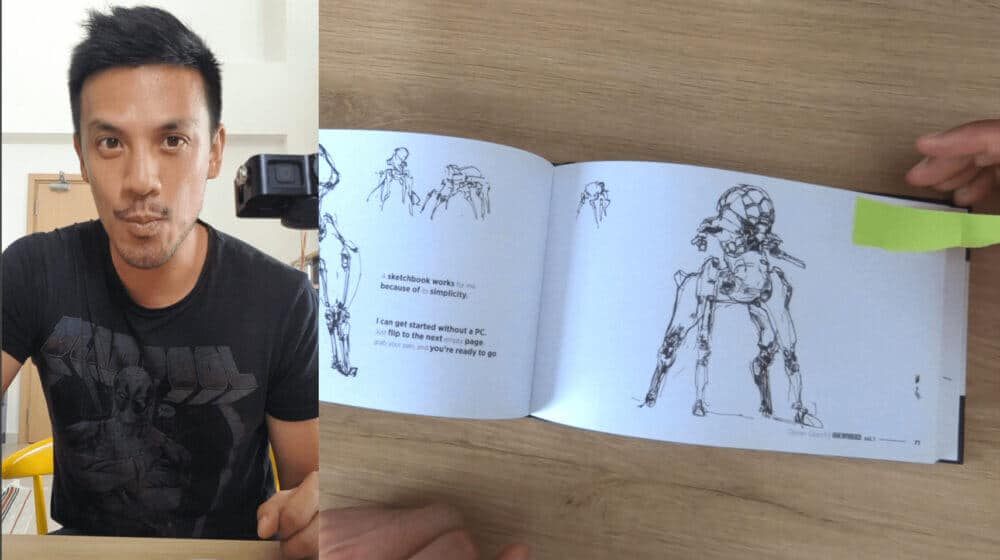 If you wonder where to find artbooks,
I shared in a previous article about
where you can find the Artbook corner
in your local library in this article.
I invite you to go there, sit and explore
these beautiful art and design books about
Cartoon, animation, video games and so on !
I know how my friend and student Antonio from Spain love books;
and I am pretty sure you will like this post ; ).
If you guys wanna see more of these videos,
feel free to let tell me in the comments or by email at choutac@thedesignsketchbook.com.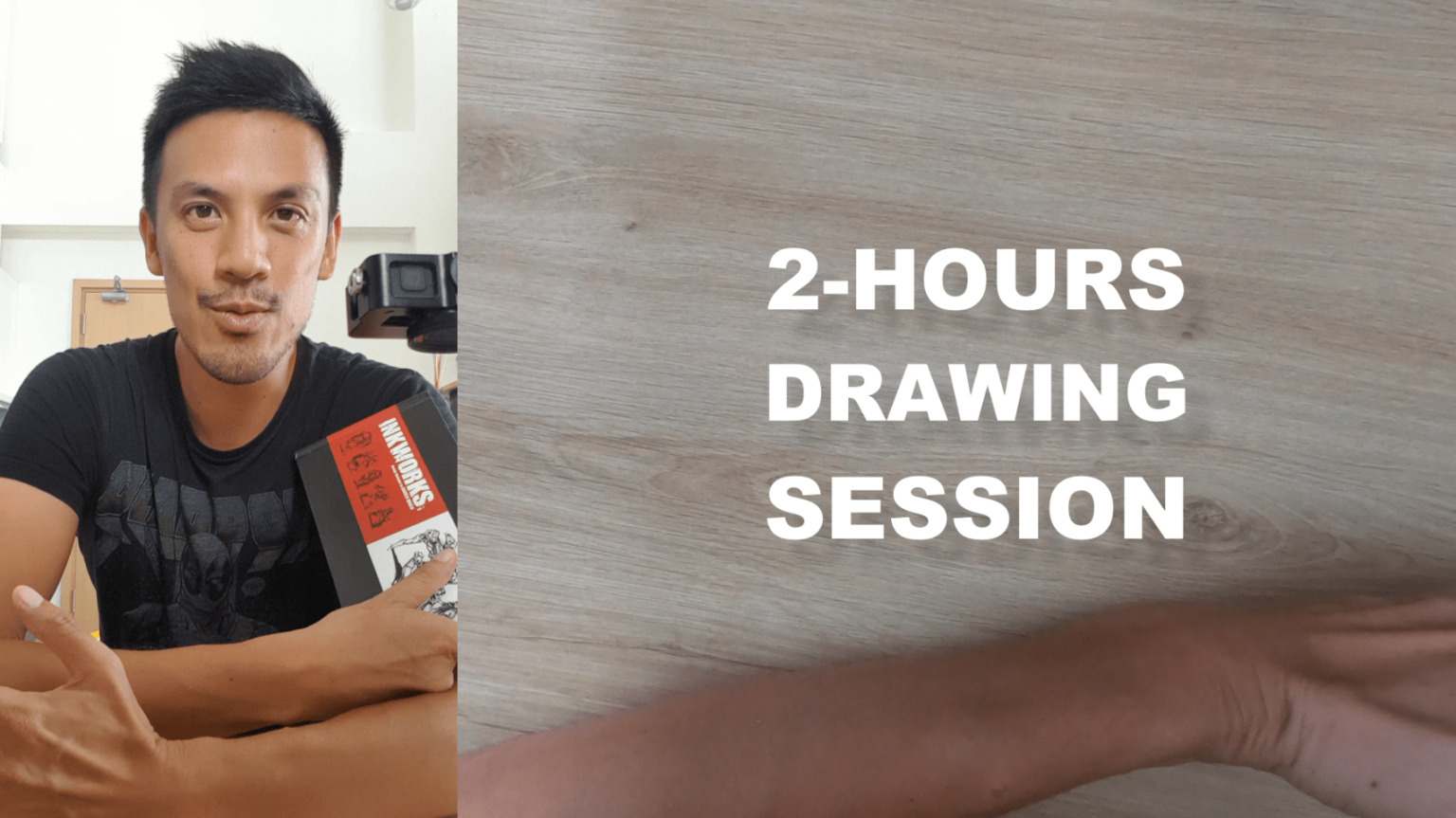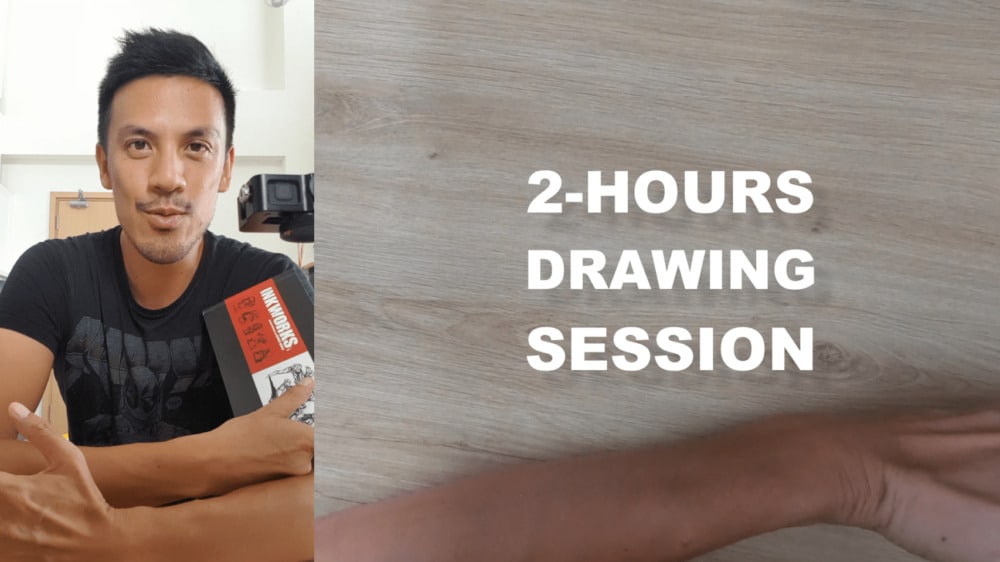 In this first video of the challenge #1,
I wanna show you how you can progress faster being inspired by others.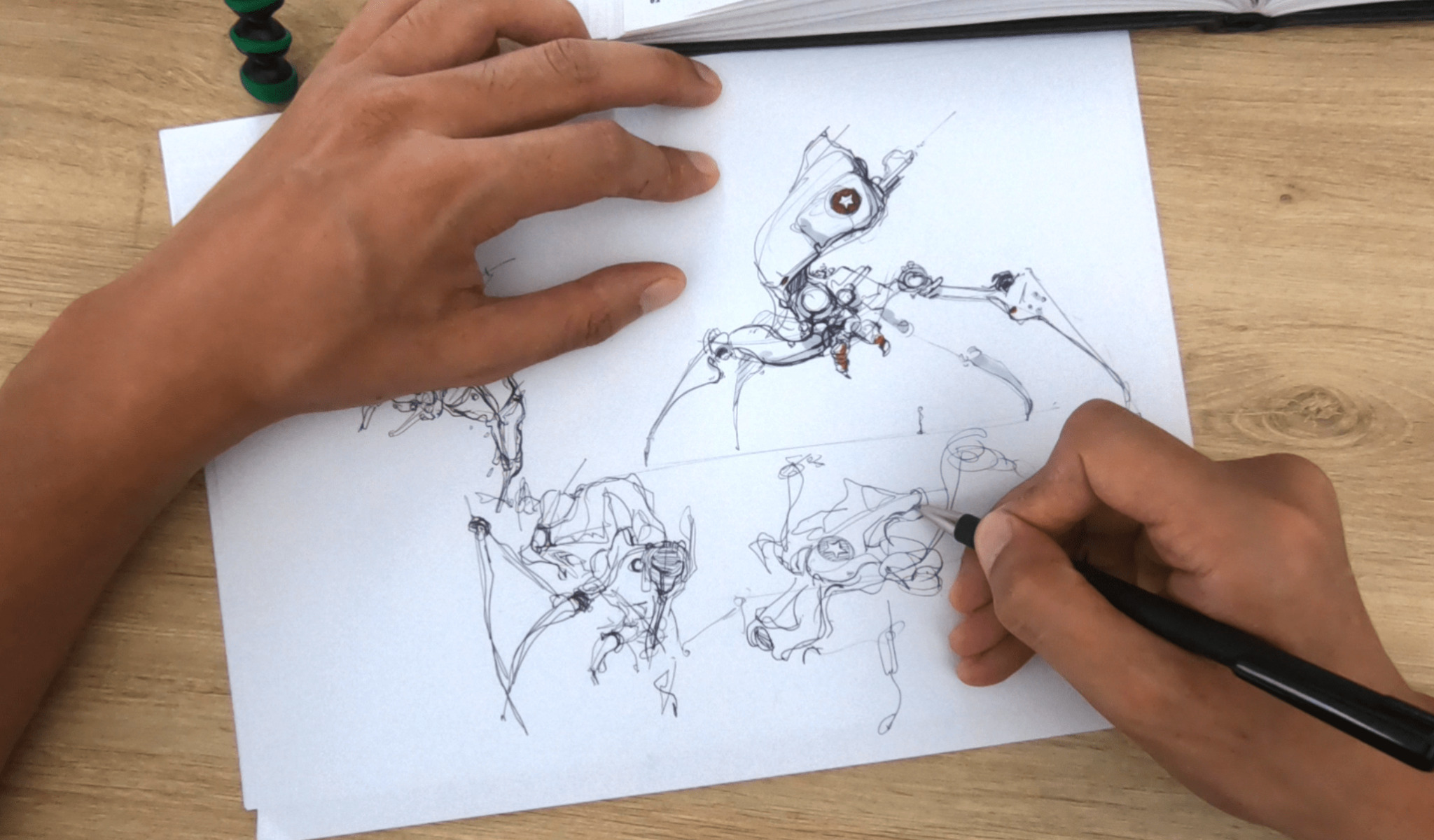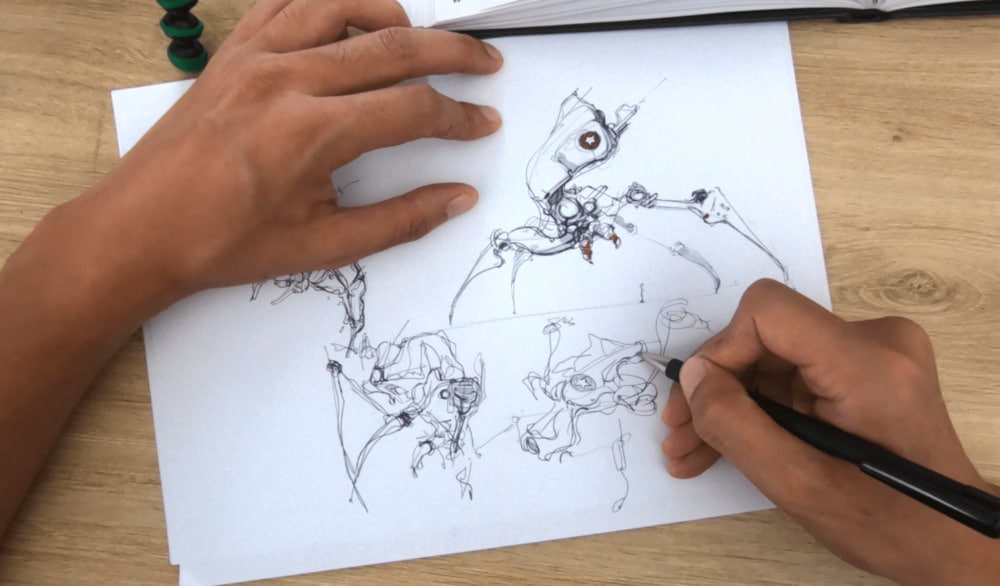 Like how I did previously with this
concept art engine sketch inspired by Darren Quach's work before.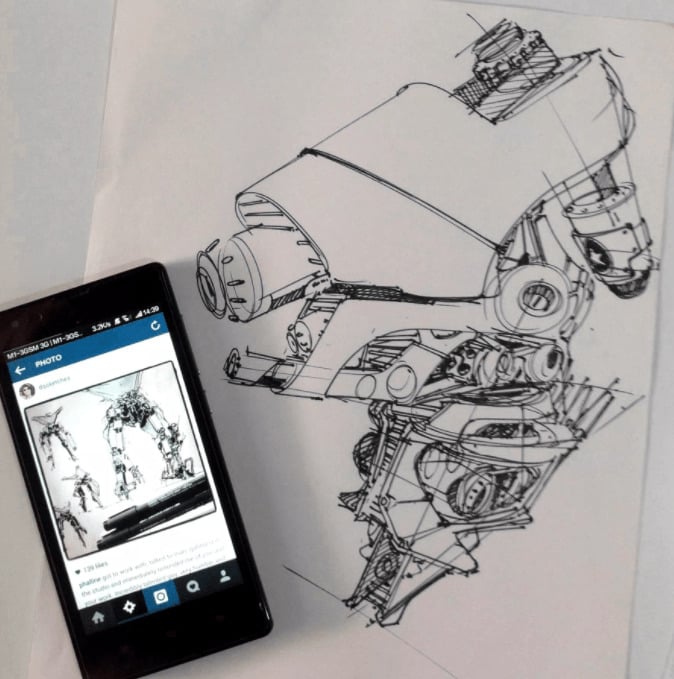 I definitely can't hide how much I am fan of his work !
To progress faster,
I recommend you to copy other artists,
and explore multiple of styles you like.
Then mix them so you can create your own, and keep improve it.
TIP:
You don't have to copy 100% what you see.
Extract the elements to incorporate them in your own creation.
I personally like to import certain types of lines I could fine incomics, manga, fashion illustration into my industrial design sketches. So I can draw with emotion in my lines.
Have fun !
Cheers,
Chou-Tac
PS: Make sure to keep learning your Basics of sketching.
And Download your FREE copy of the Designer Starter Kit,
to make your first steps in design sketching !