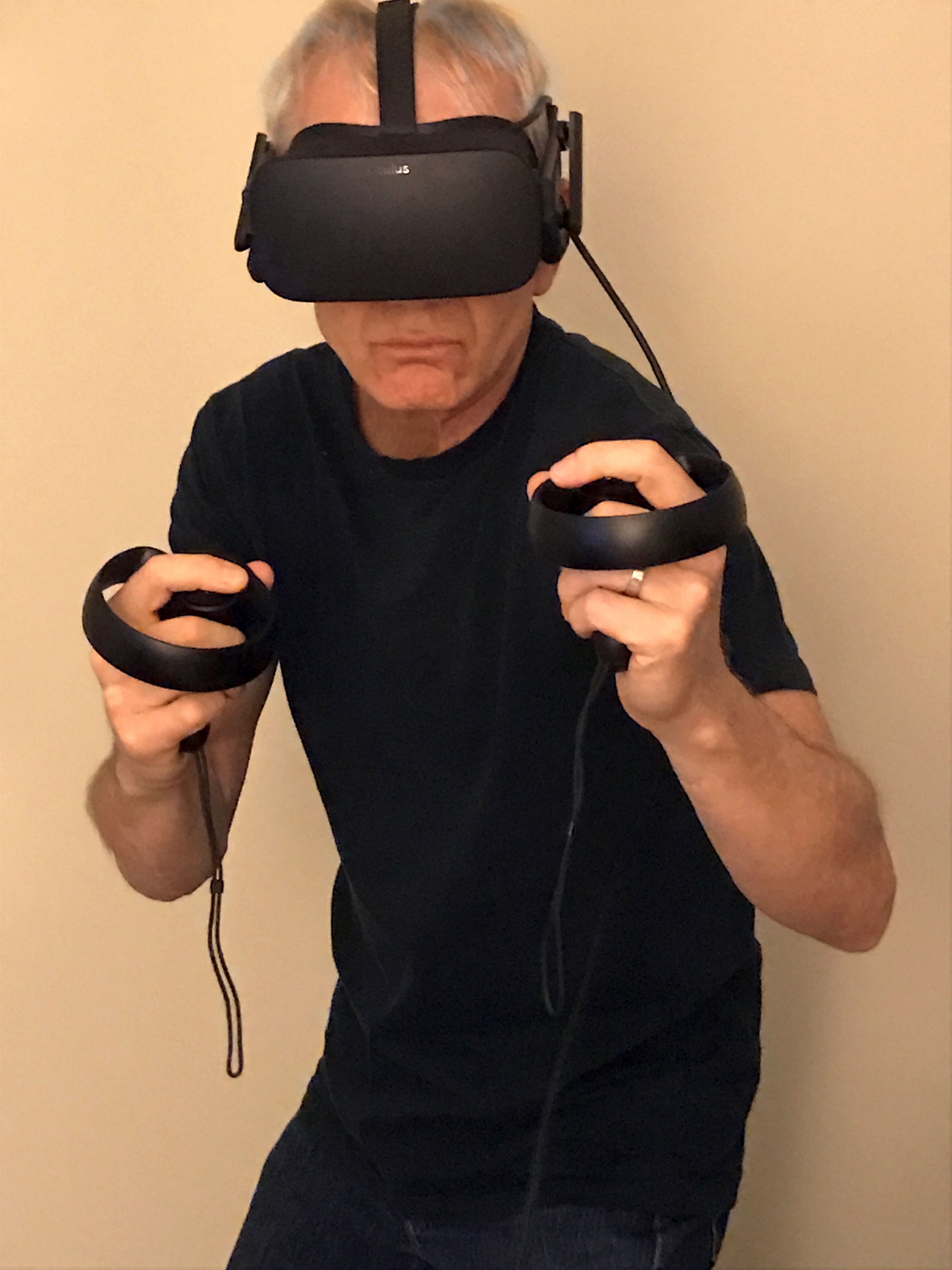 Discover how to become a
Concept artist
like Edward Eyth who worked on projects for Disney and Marvel! 
Learn his trade secrets and create incredible concepts.
I am especially amazed because he did the concept design for the movie "Back to the Future II!!
I was born in the '80s and like many of you, that movie did influence me for life.
I was so excited when I saw Edward's sketches
of the dehydrated pizza maker!

(I kept the sketch for you to see at the end of this article :))
---
It's crazy to see how the movie did actually influence our present.
Three decades ago, Edward was already sketching on a Virtual Reality Helmet.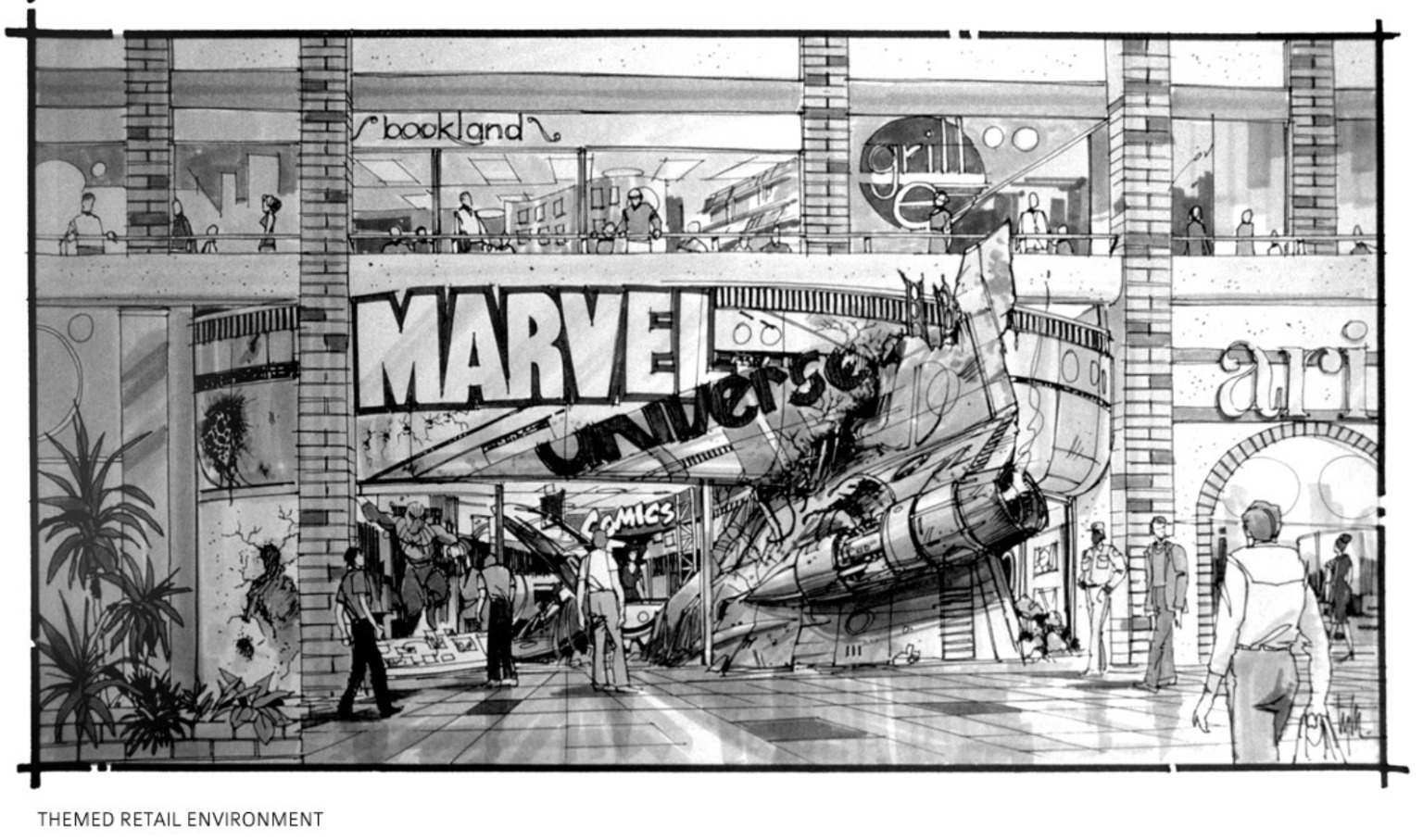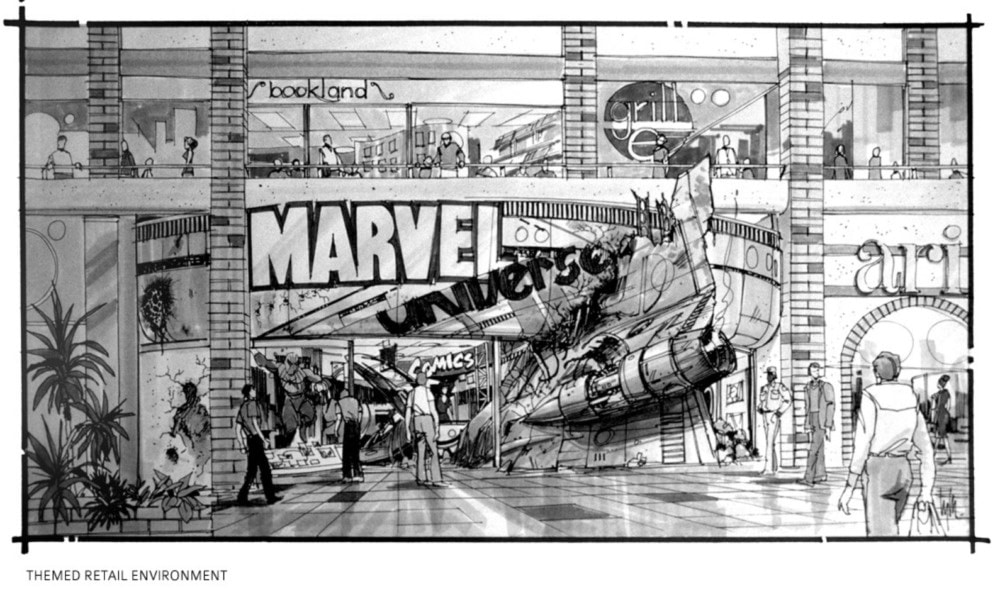 Edward is also a former Advanced Visual Communications Professor at
Art Center College of Design
. I'm honored he agreed to share his story and experience on the blog – even though he's super busy! Thank you, Edward!!
He told me something I really like: 
"I have made my living putting ideas on paper, drawing, & sketching." 
I believe it was not easy every day, but by sharing his story I hope you may be inspired to pursue your own amazing creative journey as well.
---
How are you doing today? 
Hey Chou-Tac, thank you for this opportunity to connect and talk about our shared passion: Sketching! 
When I found your site I remember thinking
"If only I'd found this back at the start of my career!" 
It's such a great resource for design & sketching, filled with information to help beginners rapidly develop professional skills, and help seasoned professionals refresh & refine their practice. 
I've been directing a lot of students and colleagues to your site.  I go there whenever I can to check out your latest videos and insights.  An awesome place where I feel right at home.
The common thread that's carried me through all these pursuits?  Sketching.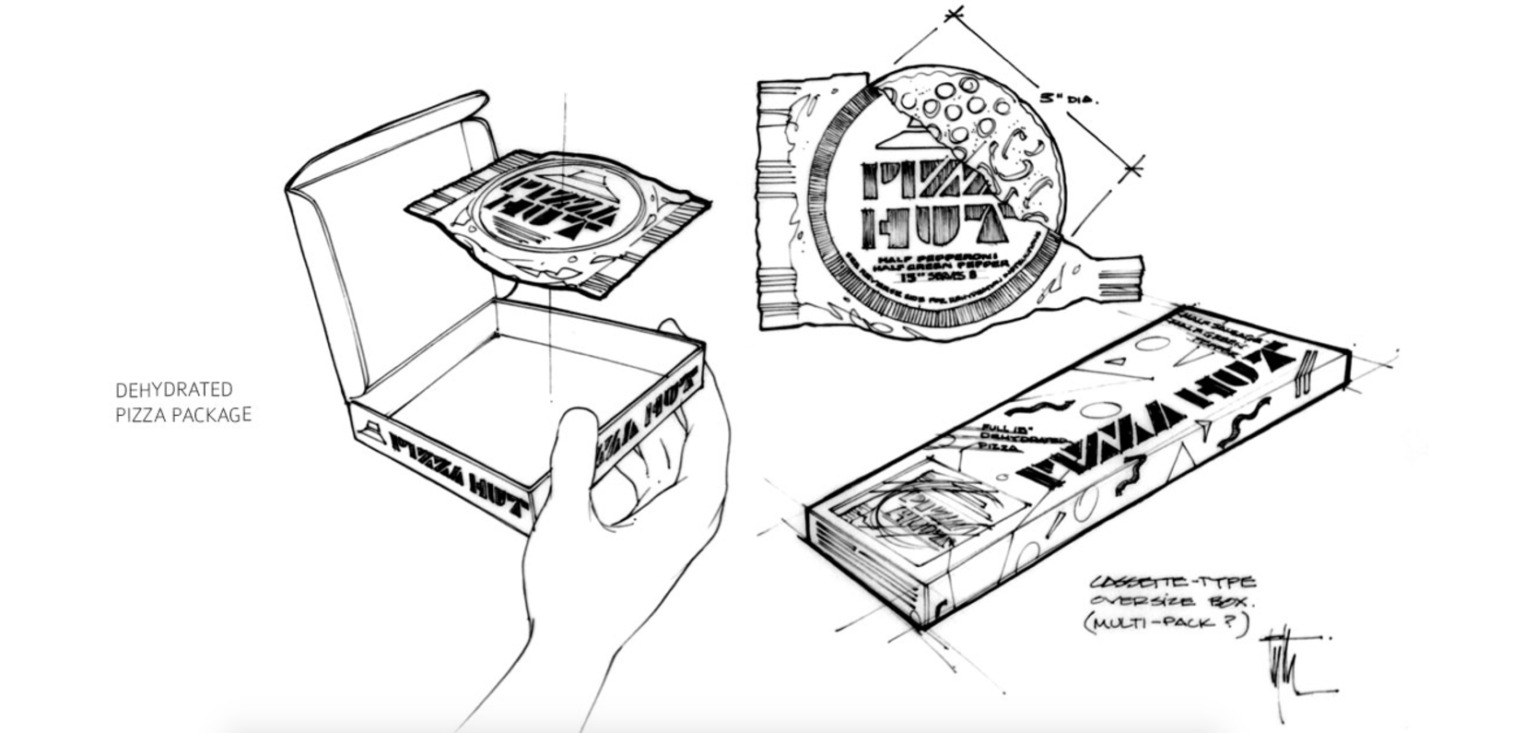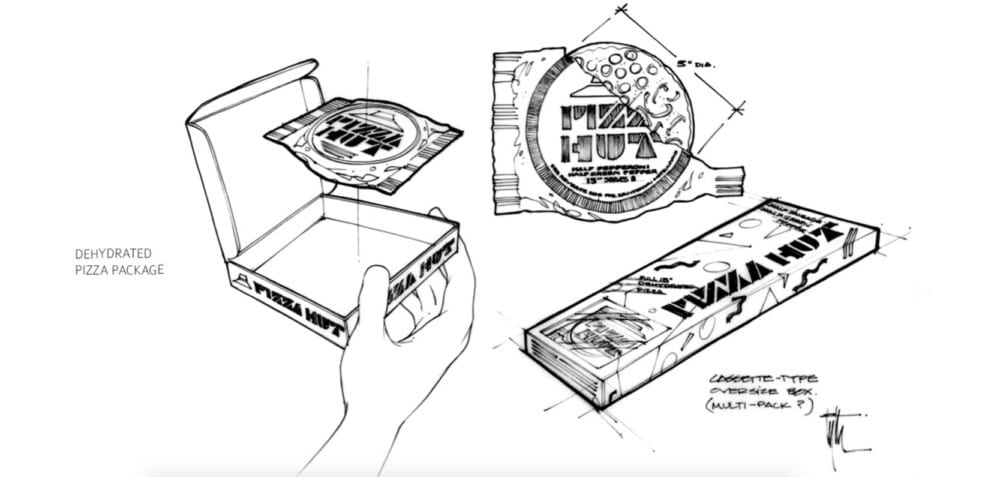 ---
Can you tell us a bit about yourself? 
I've been drawing as far back as I can remember.  I have degrees in Visual Communication and Industrial Design – from the Art Center College of Design in Pasadena. 
I've had a diverse range of experience in the visual arts, worked as a technical illustrator, graphic designer, ad agency art director, product designer, concept designer in Hollywood, storyboard artist, illustrator, creative director, visual arts educator, figurative sculptor and most recently working with
Oculus
Rift's VR sculpting program "Medium."
The common thread that's carried me through all these pursuits?  Sketching. 
No matter what the project is, sketching is the foundation from which the process starts.  When you learn to sketch and communicate ideas visually, you have a marketable skill that can open a lot of career doors and create a platform for creative problem-solving.
On a personal level, I'm married to the woman of my dreams, have two awesome sons, I geek out over new technologies, materials, & methods and my 12-year-old son recently taught me how to throw a frisbee properly.  I'd been doing it wrong my entire life.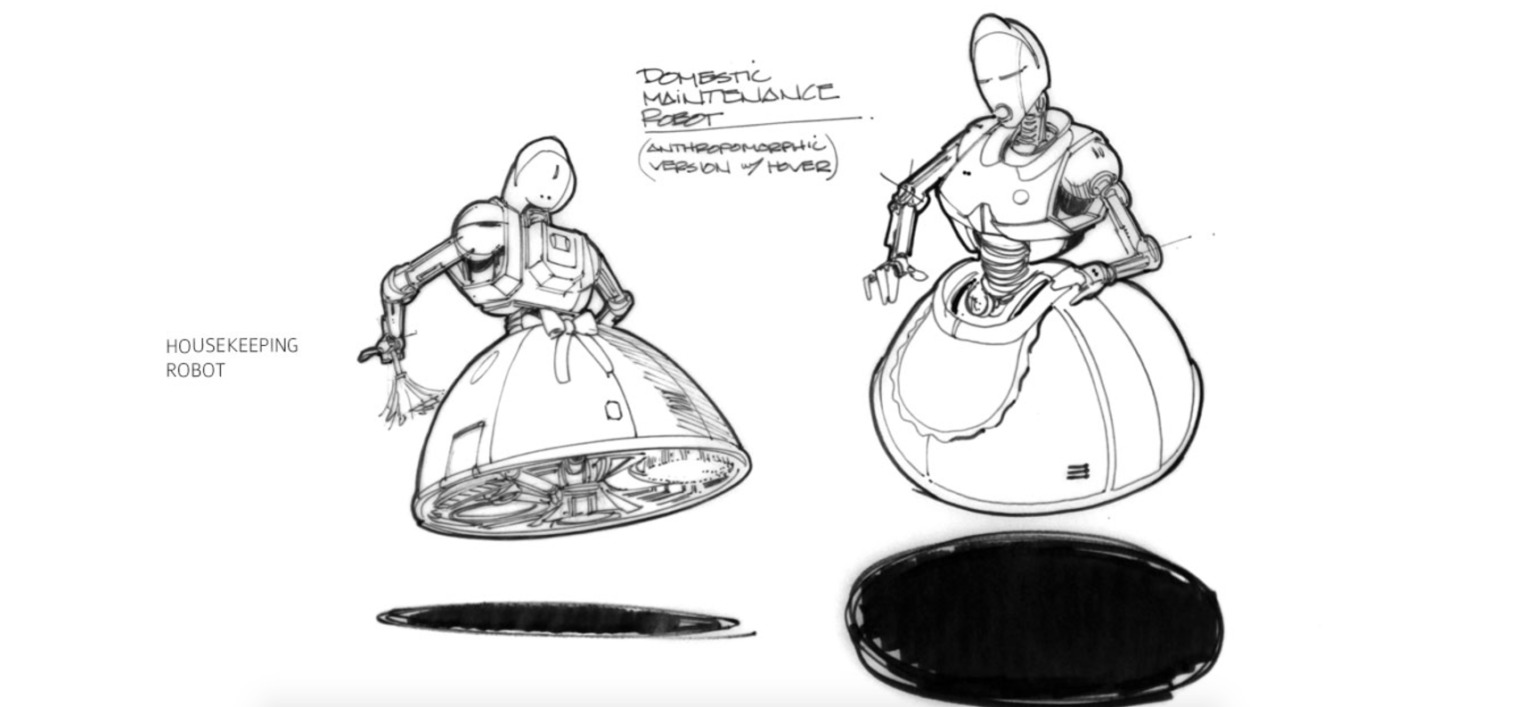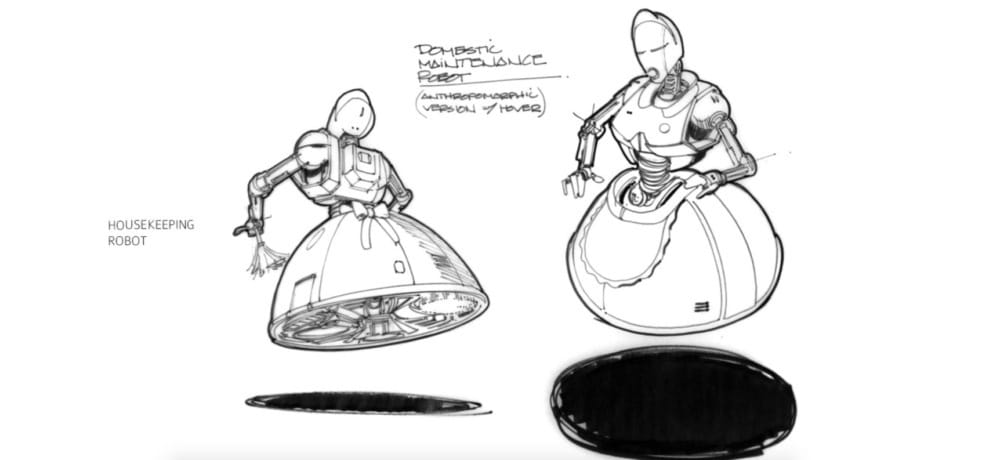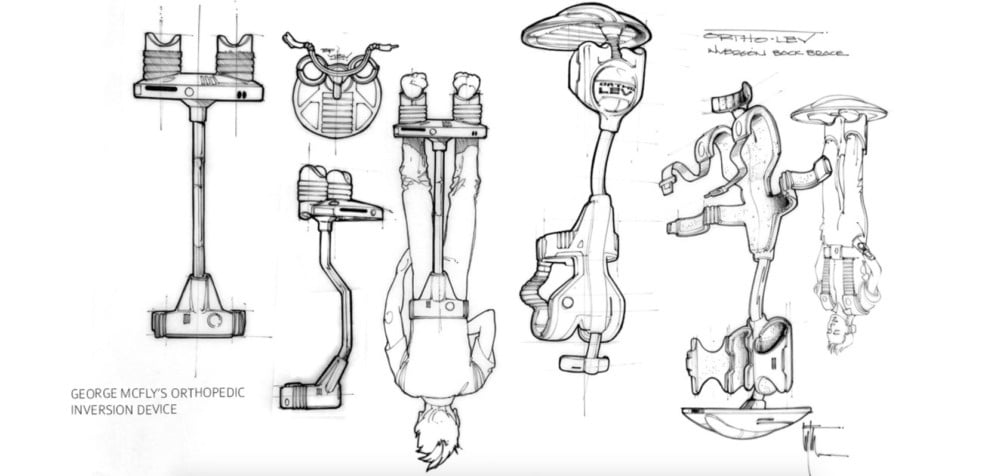 The whole process can be reduced to one fundamental question: "What if ?"
---
What do you find most exciting about the design process? 
That's what I find most exciting about design.  A designer is hired to ask "what if ?" and then ideally, answer that question effectively.  No matter what the assignment, a logo, a character, a set, a prop, a sculpture . . . it all becomes creative exploration beginning with "what if ?"
What if the character has a large head, a small body? 
What if the film set is round instead of geometric? 
What if the sculpture has dynamic motion… what if it's static? 
The more ways you can explore that question and then communicate the solutions effectively, the better you'll be as a designer.
Communicating ideas visually (in sketches) is a powerful tool.  You may have a brilliant idea in your head, but only when you put it on paper (or digital sketch) can it truly be understood by others and brought through a production process.
I find it's such an honor to be hired as a designer, because your client is essentially saying they trust your judgment in resolving the crucial visual (and often functional) attributes of their product, film, brand, etc.  And good design is so essential these days, it's a big responsibility for a designer to become a master of creative problem-solving.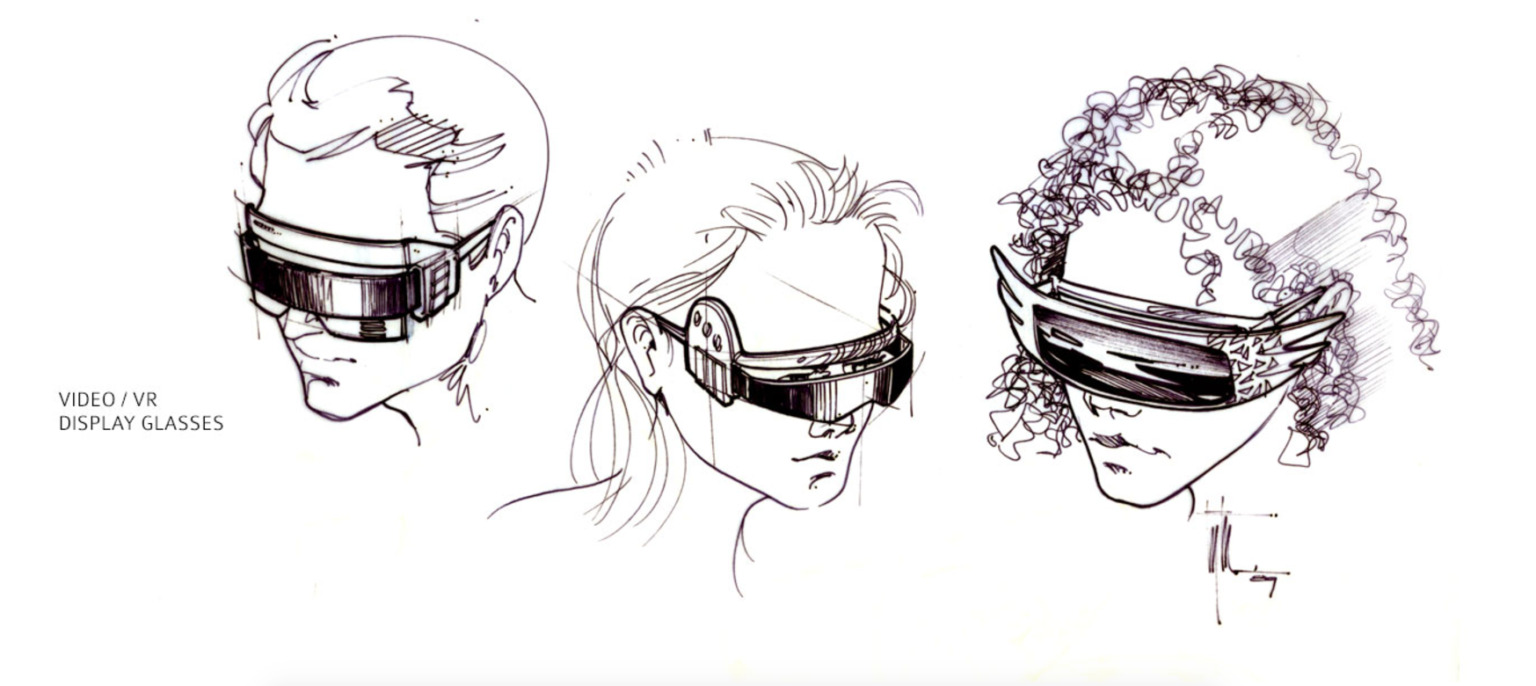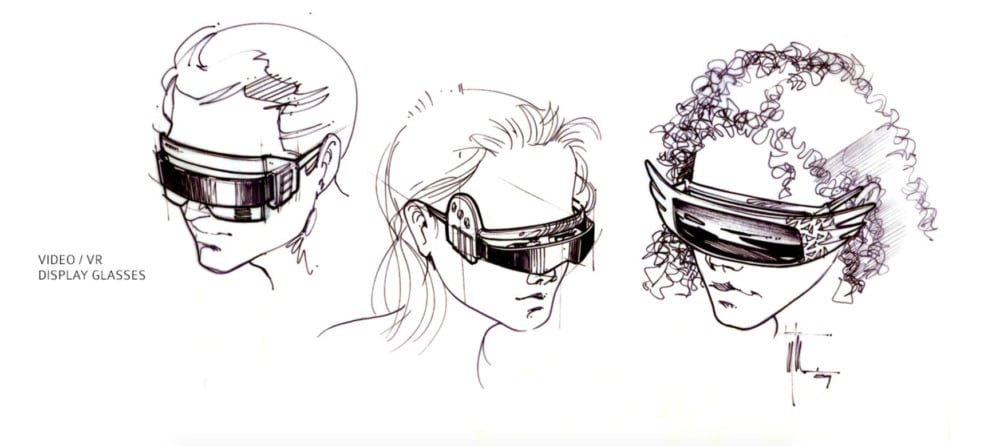 Sketching is an essential tool in the design process.  If you can quickly communicate ideas visually you're able to explore a wider range of "what ifs" and are much more likely to come up with something innovative or effective in the process.  So in my opinion, a good designer has two essential qualities: the ability to solve problems, and the ability to communicate ideas visually.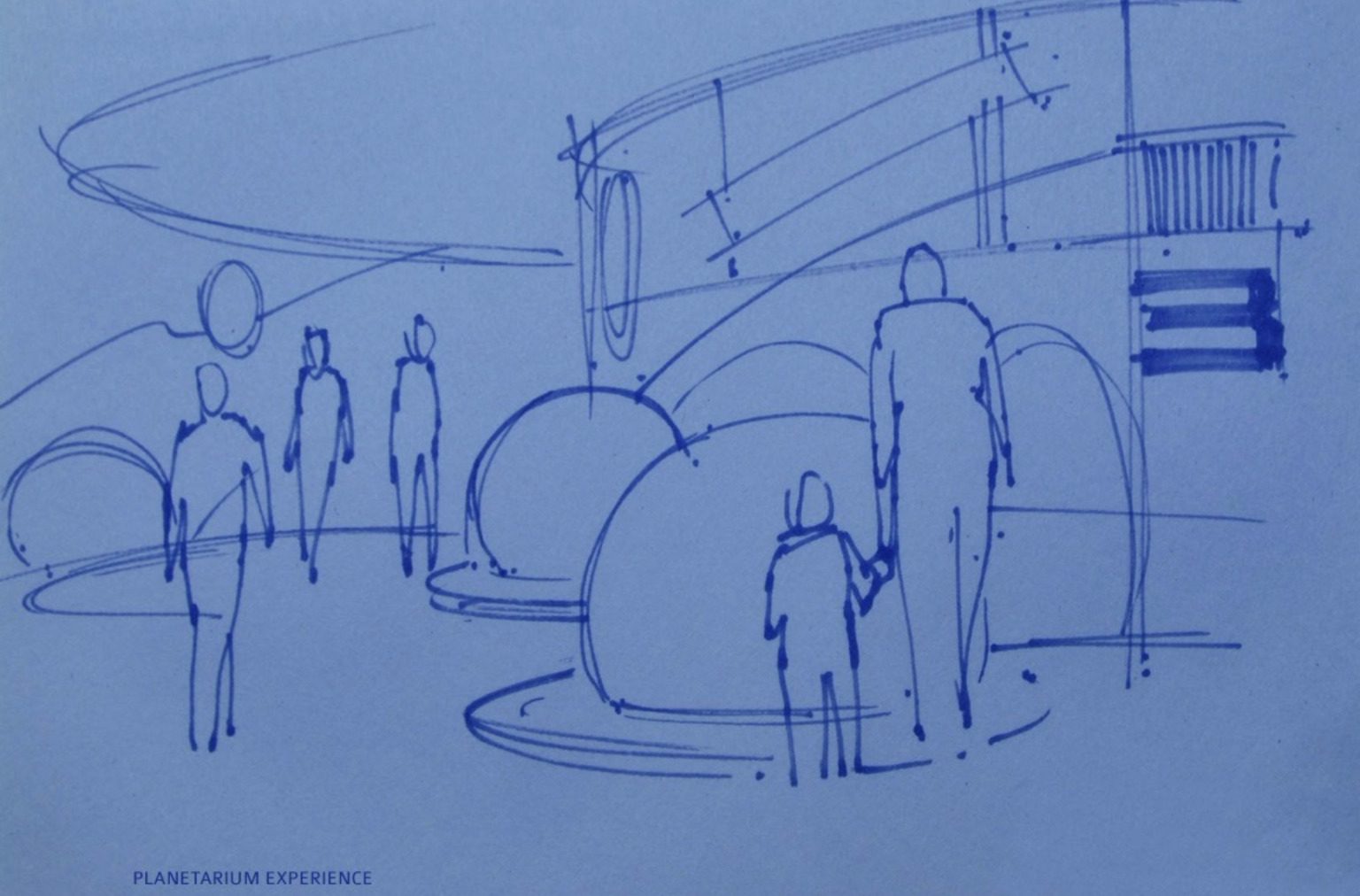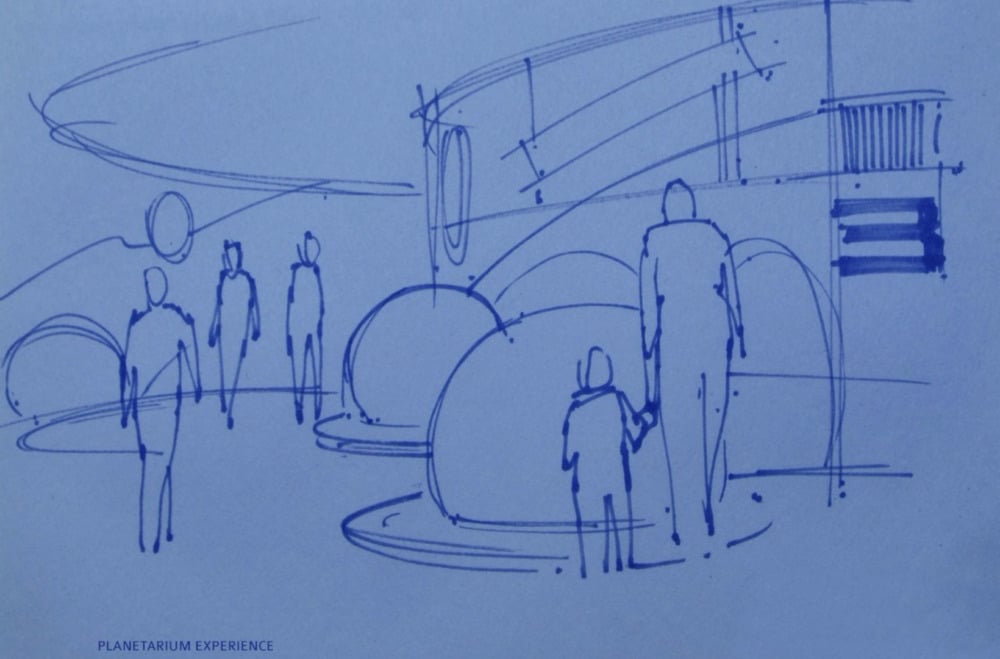 ---
What are your favorite sketching tools?
For hard edge objects (products, props, vehicles, etc) it would be markers.  When I first began studies at college, markers were so threatening.  I mean, once you put that line down on paper, you can't erase it.  Requires immediate commitment. 
But with time and practice, markers soon became my favorite medium.
You learn that you can still sketch lightly with a fine point marker, and develop & refine the sketch as needed. 
I work with
Pantone Tria markers
(no toxic fumes and the three tip sizes are helpful), or Copic markers – they just flow to the paper so beautifully.  And any number of the permanent black fine points for detailed line work.
When I work on softer objects (puppets, furry characters, or soft toys) I gravitate to a standard 2B graphite pencil.
Tombow Mono
has become my go-to pencil. 
Hold it vertically, and you can get a fine line, hold it at a more horizontal angle, and you have the ability to lay down shaded values like a wedge brush, almost like a painting.  And when there's no pencil sharpener handy (sketching outside the studio) I grab a mechanical pencil (usually 0.5 mm HB) and use a crosshatch technique for shading.
Photoshop is a favorite too, but only as a tool to refine sketches.  I've never adapted to the digital stylus enough to sketch, but I've used Photoshop for about 20 years and taught a PS class at a local college.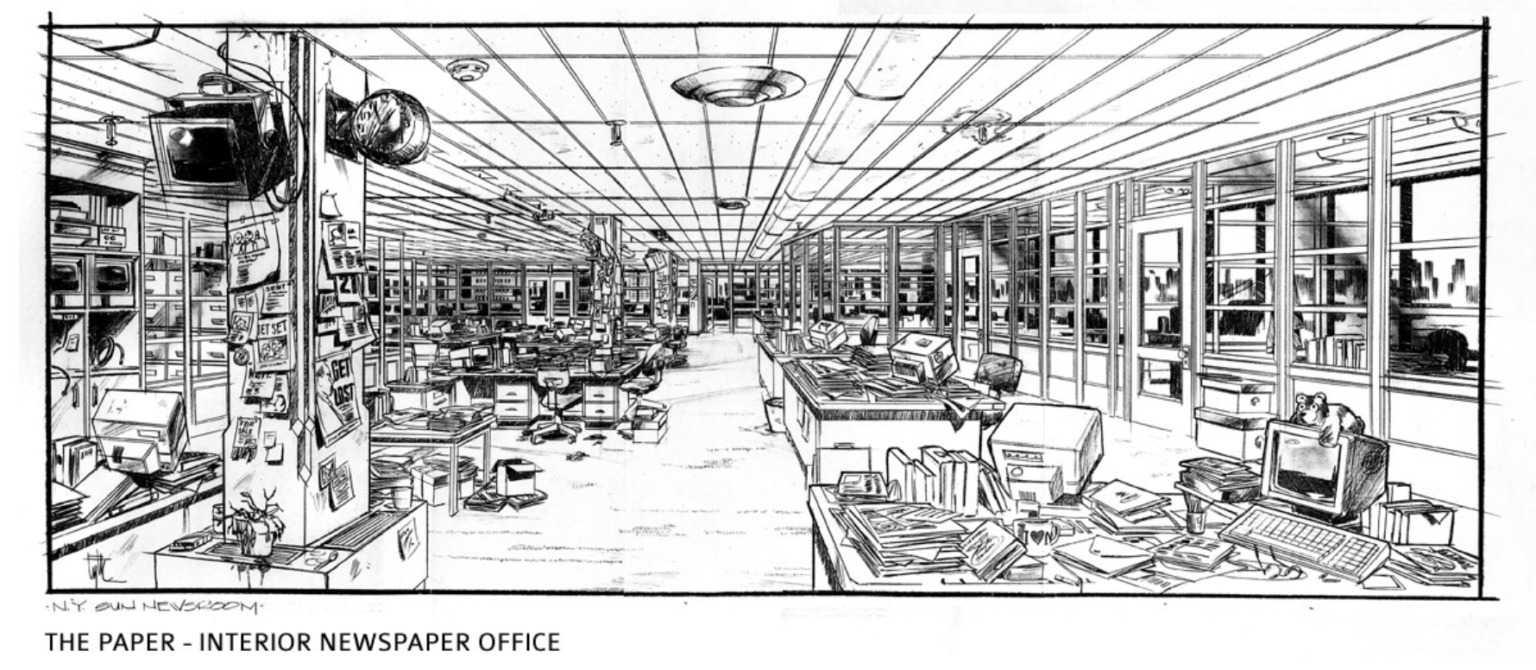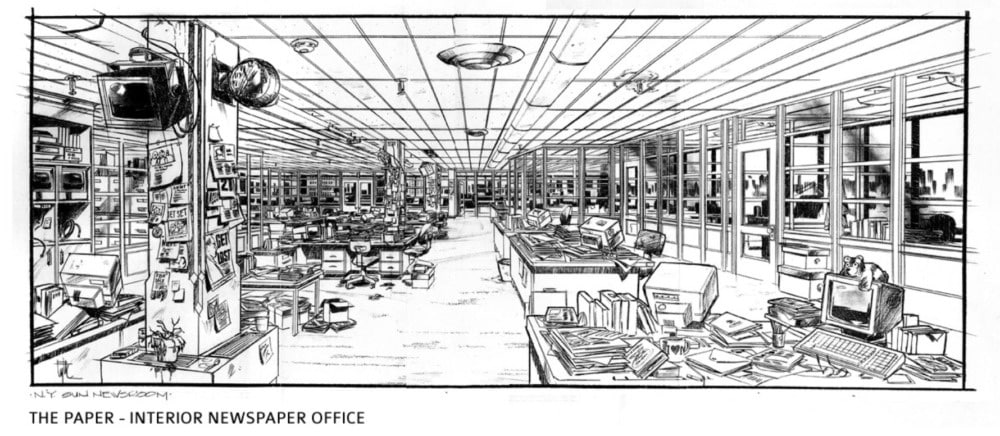 ---
You cover a wide variety of projects What do you do when you lack inspiration?
Great question, and one I think every designer or concept artist frequently faces.  For me, the incentive on any project is to come up with something fresh, and new.  Or as they strive for in the entertainment industry: "never been seen before."  
A challenge for any designer/artist. . . coming up with an inspired idea that provides the best solution for the assignment.
For me, there are two types of creativity: 
The first is a purely inspired idea.  Those rare occasions when you have a dream, or vision, where the answer to your problem just pops into your head from nowhere.  But those don't happen often, and if you sit around waiting for inspiration to fall from above, you're likely to go broke waiting.
The second type is what I call synthetic creativity. It's where you study the problem, define the variables and objectives, then sketch. 
Even when you don't have an idea, the simple act of sketching can often allow a creative improvisation to occur that otherwise wouldn't happen.
Visual thinking out loud (on paper) – that's what sketching is.  And when you run out of ideas, stop and look around. 
Look at things in your environment.  Sometimes just seeing the shapes of objects in your field of view can spark an idea. Look at clouds, see the forms there.  I've done that since I was a kid.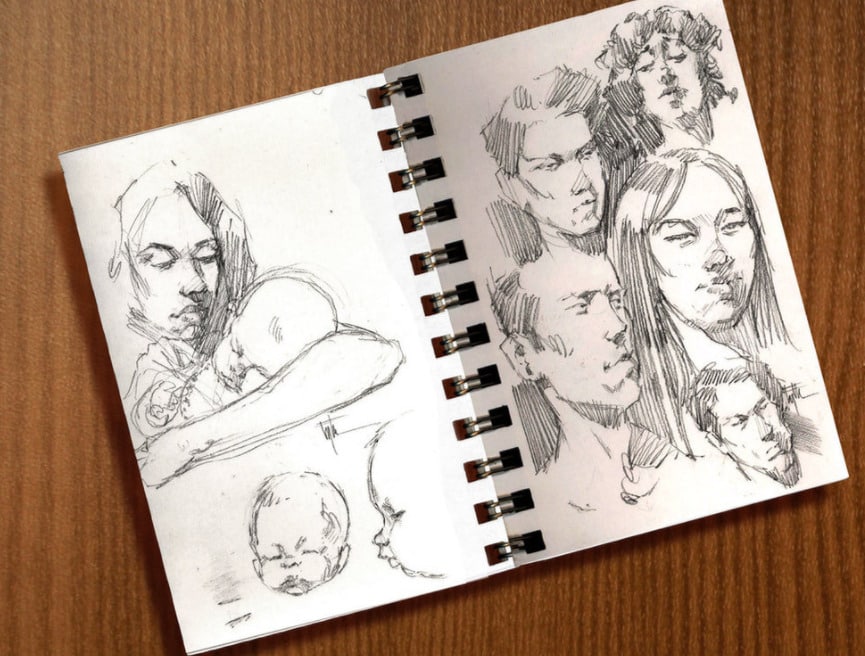 If I'm designing a character and I run out of ideas . . . "Hey, that little plastic thing at the end of the curtain pull cord could make a weird head shape."
Some of the best ideas I've come up with were just taking the time to see what's around me, then applying it in some way to the creative task in progress.
The example I give my students is:  let's say your assignment is to design a doorknob.  Your first impulse is to research doorknobs.  Good. 
Look at catalogs
, websites, and see what's out there . . . not to inspire you, but to inform you about what
NOT
to do.
If it's been done already, there's nothing unique or inspiring about it.  So after your initial sketch session and you're low on inspiration, research again.
Only this time, research completely different, unrelated topics.
Look through a flower catalog, maybe a furniture catalog.
Why?
Because THAT'S where something new or fresh can be found.
I'm designing a doorknob, but I'm looking through a furniture catalog:  I see a leather chair . . hmm . . wait . . . I've never seen a leather doorknob.  That could have visual and tactile appeal!
Sketch it, immediately.
Don't analyze, or overthink it "well, that would be too expensive to produce, how would you sew the leather?. . . " just sketch it quickly and move on to the next idea.  It may work, it may not, but it's different, and that's good.
"When something seems initially weird, that can be a sign of innovation."
When you come back to it later, it may spark a variation that works.  It's this sort of free association, taking two random ideas or objects and combining them that leads to new concepts and products.
Some of the best product innovations of our time have come from this sort of "synthetic" idea combining.  This has worked successfully for me on many occasions.
---
How did you know you wanted to become a Concept artist?
Even at the earliest age, I can remember watching cartoons and thinking "that character would be so much better if the legs were a little fatter."
Then I'd re-draw them just to confirm my idea.   Or "these scissors are hurting my fingers, why don't they put some softer material on the handle?"
As I got older I'd be sitting at a red light, looking at the car in front of me, baffled at why the tail light was shaped the way it was.
"It would look so much better if it were done this way."
When you find your internal conversations consist of a lot of "well that's nice, but it's not how I would have done it," it's likely you have the creative designer chromosome.
---
What is the most memorable moment of your career?
That would have to be sitting across the table from Steven Spielberg, working on designs and storyboards for his latest film project at the time.
I can remember thinking, "sheesh, how did I get here?" as if I were dreaming.
But the fact is, I got there because I could put ideas on paper, in a way that an entire film production crew could understand and assimilate.
I could communicate his ideas for him, almost like a police sketch artist.  I was there because I brought something to the table . . . the ability to sketch fluently.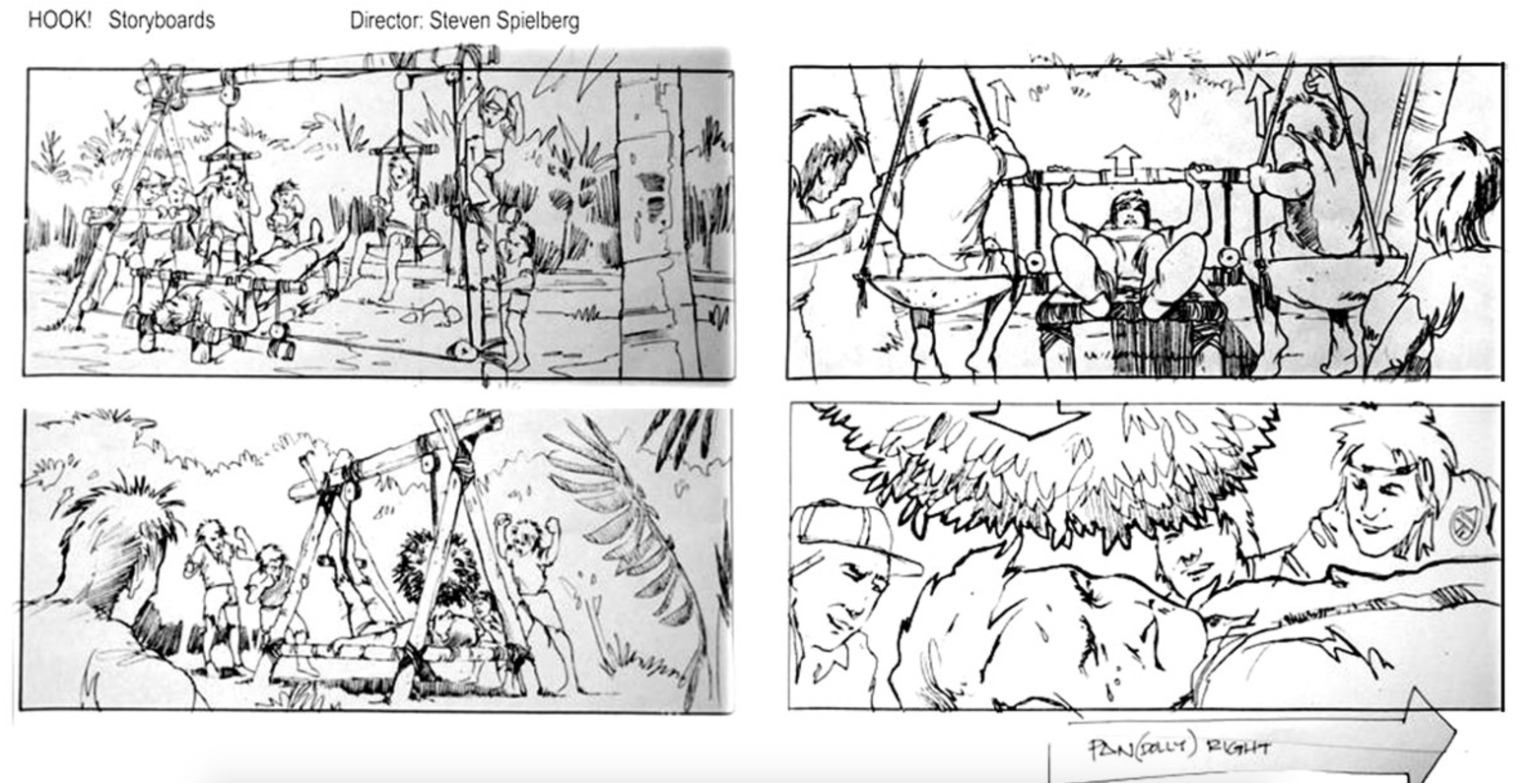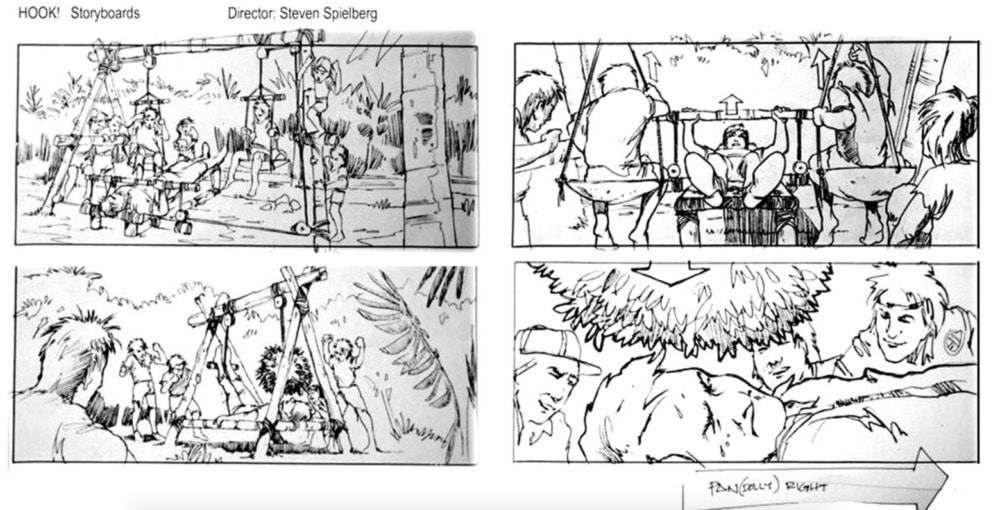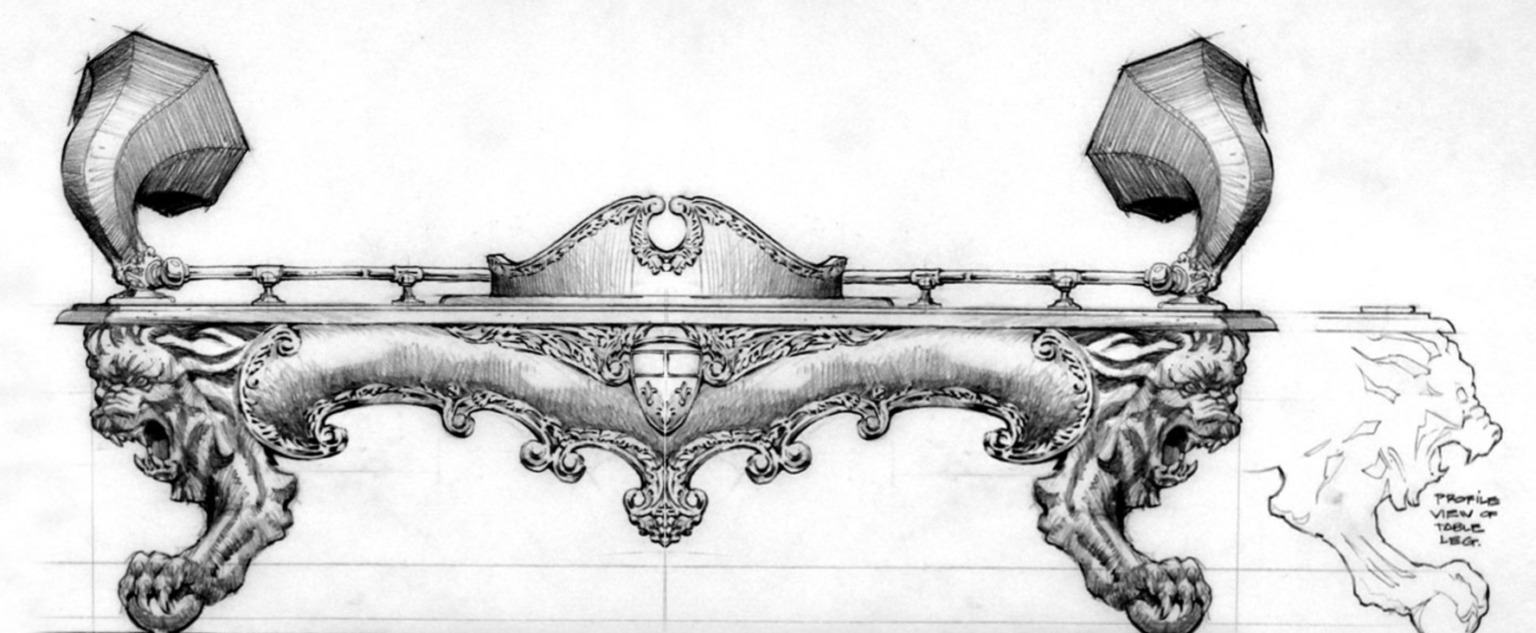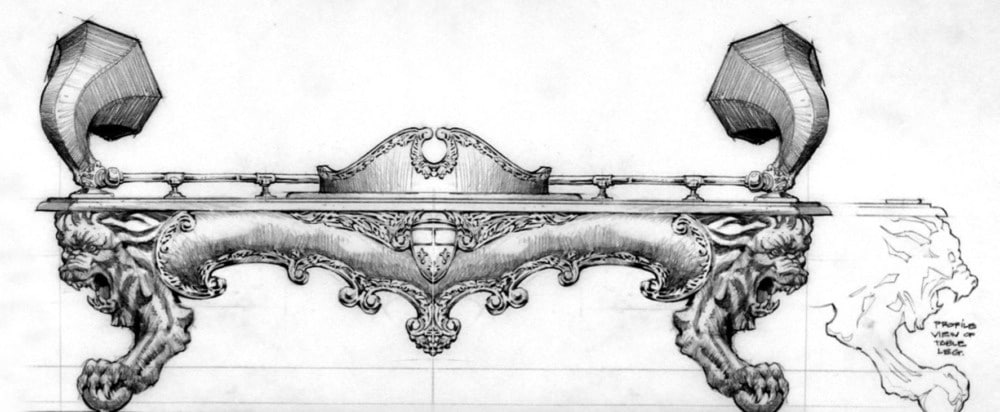 ---
Can you share with us one of your biggest obstacles? And how did you solve it?
The most demanding part of the process for me was getting an education, putting myself through college.
My parents didn't have the resources to send me. So I worked in advertising for several years and saved up about $10,000 with the goal of getting a design degree at Art Center College. 
I burned through that money in about two semesters.
Facing the demanding curriculum, working on consulting side jobs to pay my tuition/expenses, winning a national design competition with a life-saving cash prize, a scholarship award, graduating at the top of my class, exhausted and 20 pounds below my normal weight (I was almost hospitalized).
My classmates had portfolios filled with their class assignments.

I had a portfolio with real products from actual clients, on the market and in the Sharper Image catalog.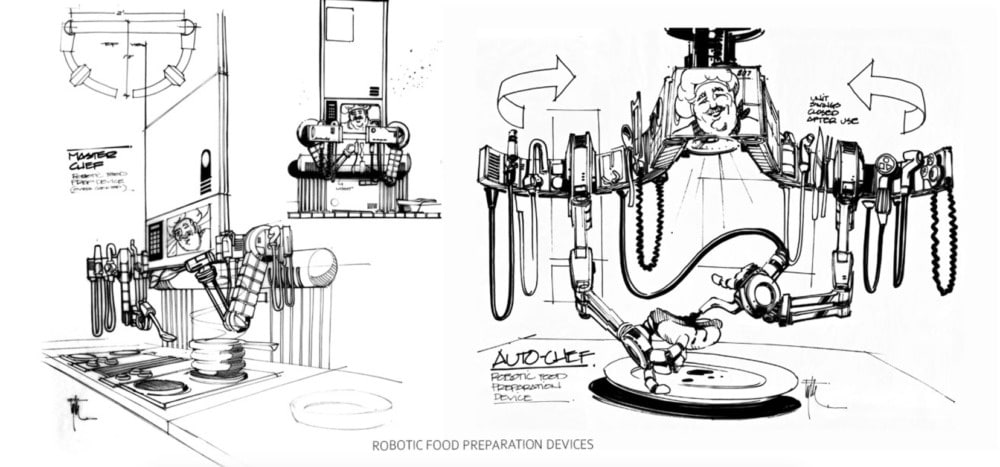 I got through it all by keeping a clear vision of my "future self."
That's what sustained me.
If I had focused on the long days, little sleep, misery, no social life, no parties, or leisure time, I probably would have dropped out quickly.
But instead, I just remained focused on a satisfying career doing what I loved, just around the corner.
In his biography, Sting (the musician) said that when he was young, learning to play guitar, all the long hours practicing those tedious chords; felt like he was picking the lock to his success.
That's how it felt for me.  I could see my improvement and growth every month.  I could see and appreciate the value of my work.  I left college as a qualified designer who could communicate visually.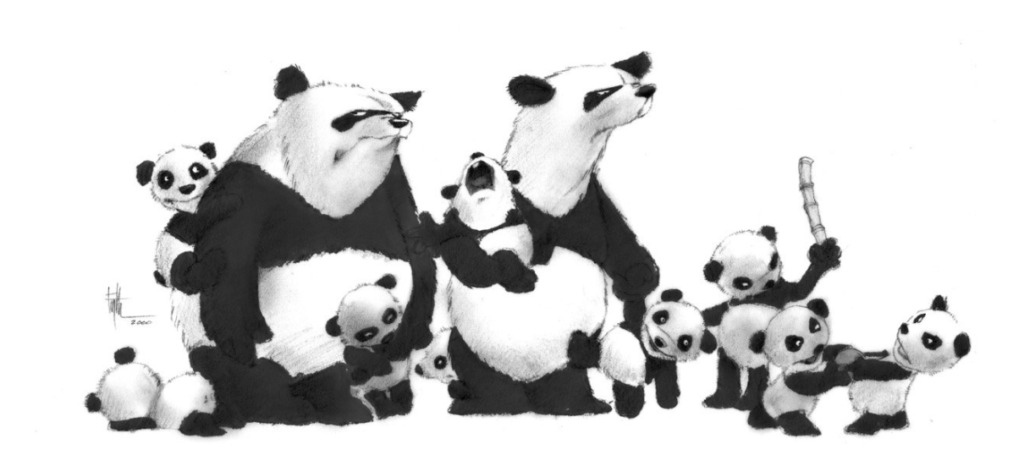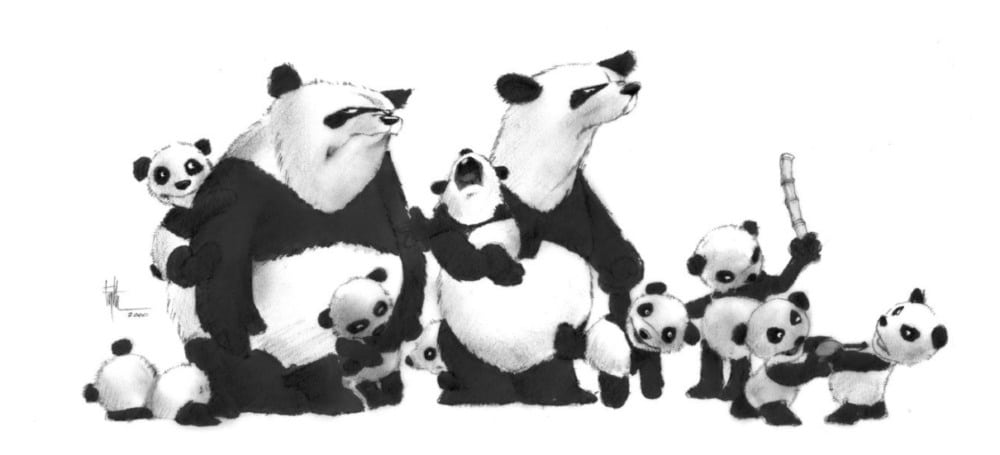 ---
Do you think that anybody can succeed in learning how to sketch?
Anybody can succeed at learning to sketch if they're willing to put in the time/effort.  It's estimated it takes 10,000 hours to master something. 
By the time I reached college, I'm pretty sure I'd already invested over 5,000 of that.  While other classmates struggled with sketching and envied my "talent," I knew it was much more about the hours of practice preceding that had me drawing at 50 mph on the first day of class.
I was able to help classmates, which is how my love of teaching began.
If you want to be the best at something, you need to do it more than anyone else.  At first, it can be frustrating since your work probably won't be as sophisticated or professional as you'd like.
Don't get discouraged.
The fact that you can see your deficiencies means you have the good taste & aptitude to know what level you really want to reach.  That's half the battle.
It's not that you have no talent, or you SUCK at sketching… you're just not there . . . YET.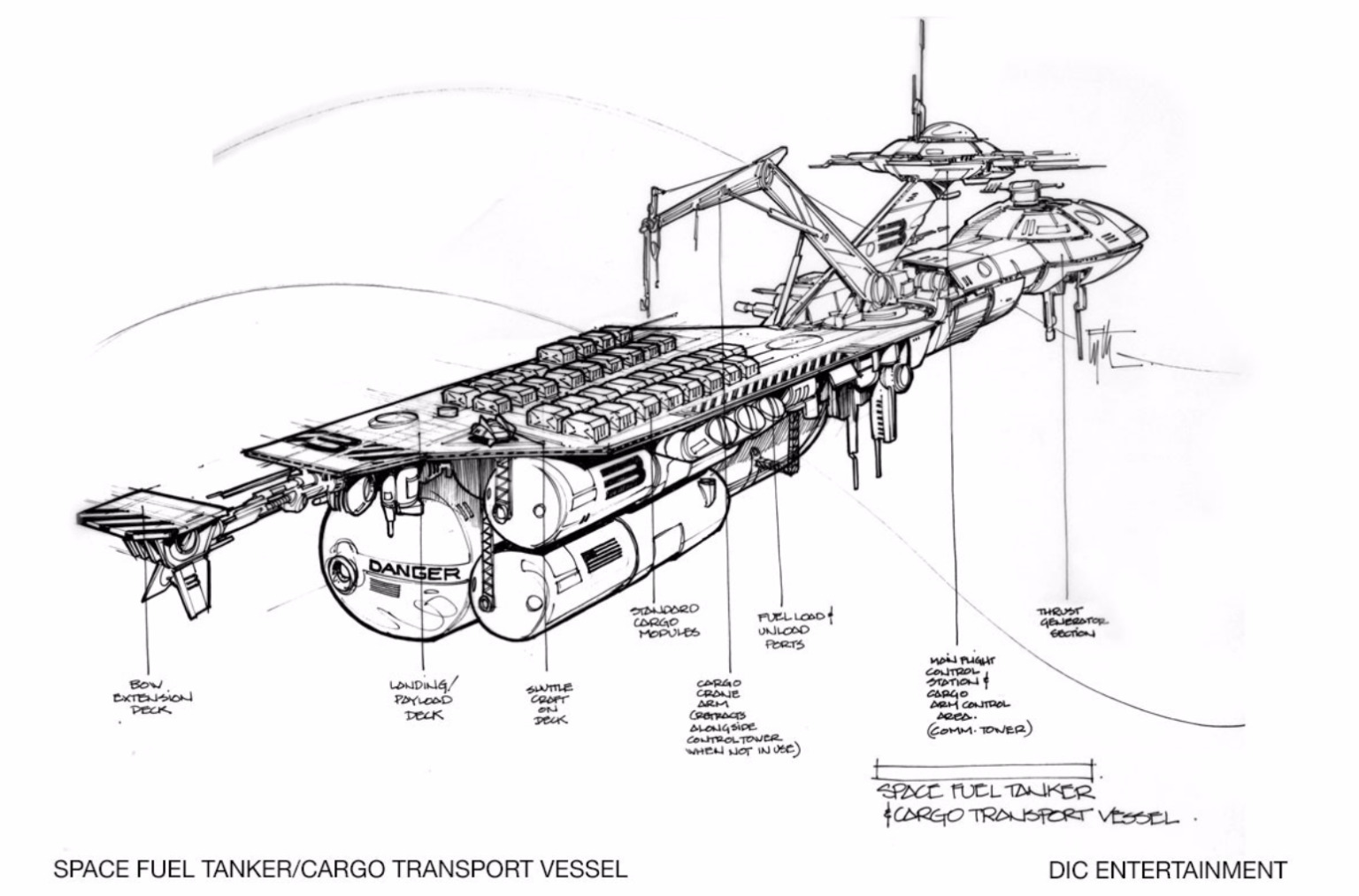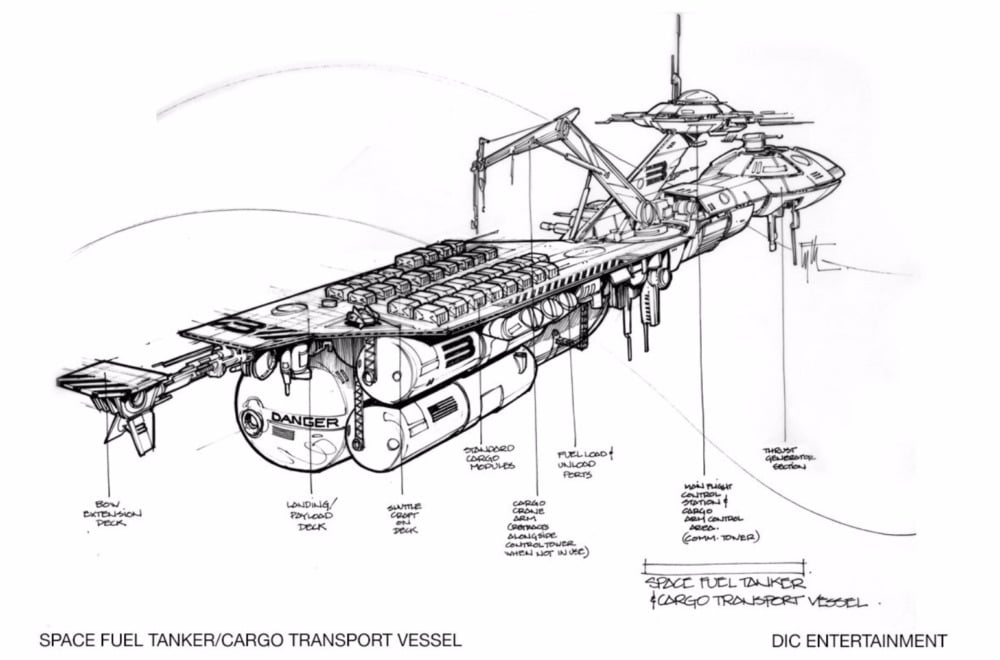 ---
What should be the first step to learning drawing?
As for "what should be the first step? . . . " I'd like to share something huge with you.  Ready?  The secret of sketching is . . . . sketching.
And that's the beauty of being an artist/designer.  If you have a sketchbook with you (and you should – always ) there's no downtime.
I have a sketchbook on my nightstand, in the glove compartment of my car, in my work bag, and scattered throughout my house.
When I'm at the dentist's in the waiting room . . I sketch. 
When I'm waiting in the car line to pick up my son from school . . . (NOT DRIVING, JUST SITTING PARKED) I sketch. 
Every night before I go to sleep, I try to do at LEAST one sketch. 
It's like playing the piano, or tennis, or yoga . . the more you do it, the better you get.
I like to draw the figure, and throughout my entire career, I've always found a local life drawing class where I can draw from a live model.
I noticed in the beginning, I had to do a hundred sketches to get to the one I really felt had some mastery to it.  Then 99, or 98, and I'd get that one gem.  And so on, until the level of satisfying sketches began to exceed the ones I wasn't happy with.
Note that I'm not at a level where every time I do a drawing it's a keeper or a masterwork, and I doubt I'd ever get to that level of expertise.
But with each drawing, it gets more satisfying and fun.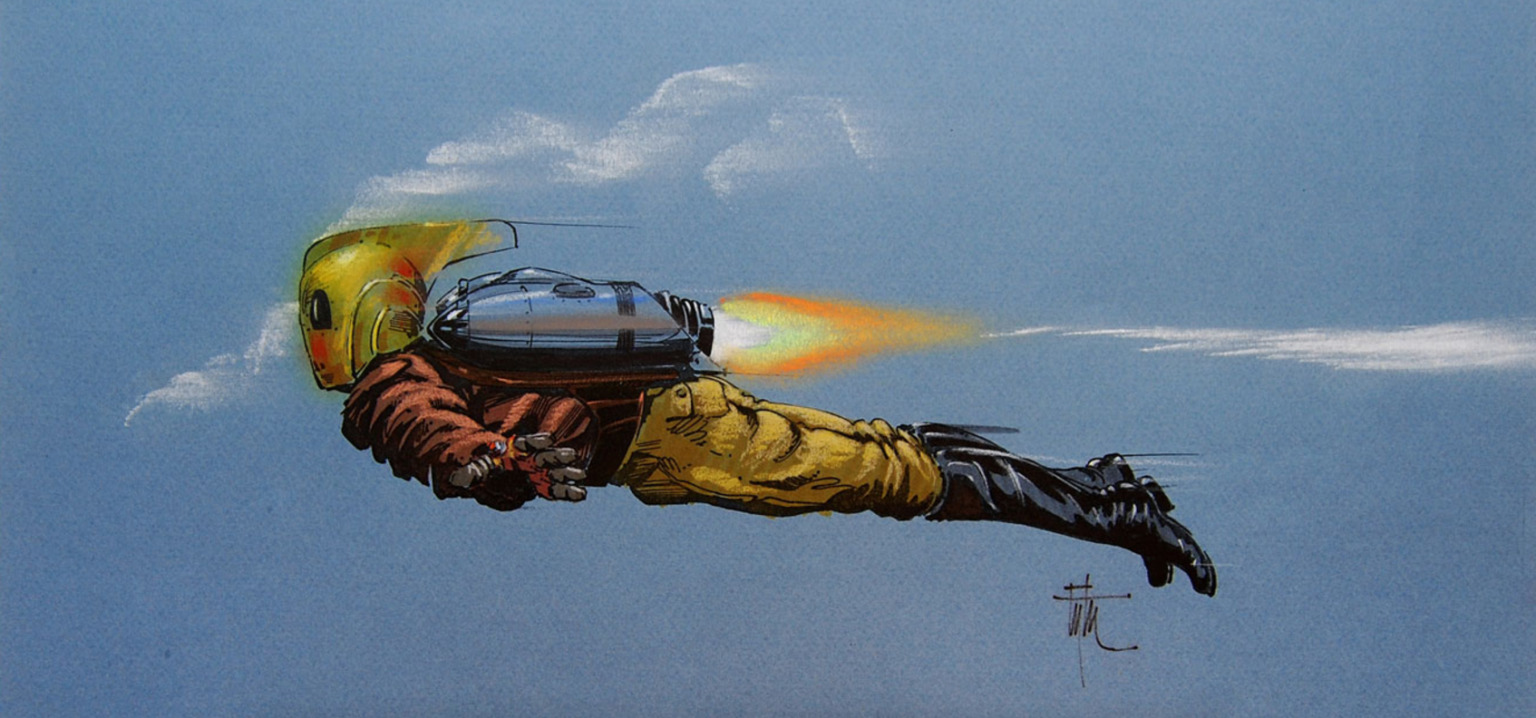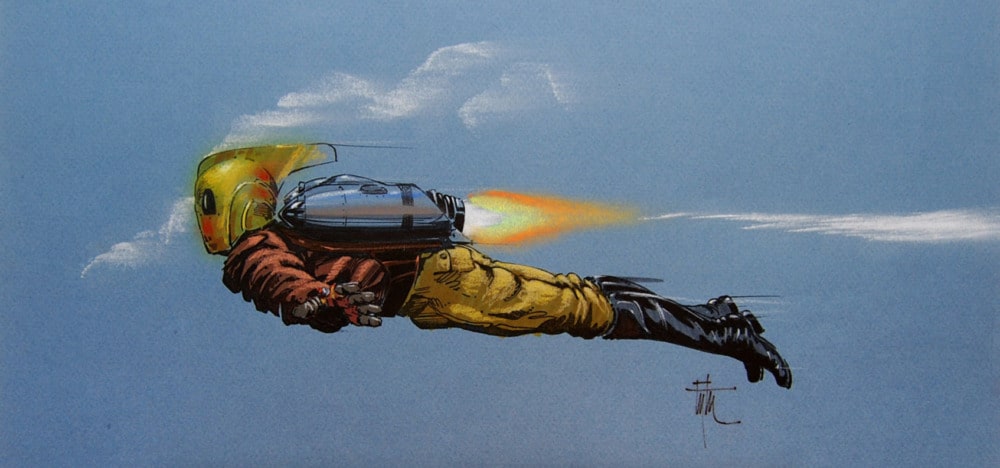 ---
What tips would you give to aspiring designers?
Here are a few things to consider:
1. Immerse yourself in great design. 
Subscribe to newsletters or magazines that focus on design, architecture, products, art . . . it's all visual nutrition that will feed your process and expand your visual vocabulary & taste level.  Very important.
2. Listen and follow experts who can teach you. 
You obviously know this step already, since you're visiting a great site for learning, and you're spending time with Chou-Tac, a master of his craft.
If you wanted to be a great basketball player, would it be best to go to the local court and practice with others at your level, or invest in a workshop with LeBron James?
You'll get exponentially more insights from a master who can teach.
This also relates to step #1, since those newsletters and magazines will display the work of masters of design & art.
It will help you understand what makes a great design.  And equally important, you'll learn to recognize bad design.
Immersion in a design college degree program can be transformative (if the teachers are competent) but it can be a huge investment, and may not always be worth it.  When I look at tuition prices these days, I doubt I could afford the degree program.  In the visual arts, it's not about degrees, it's about your portfolio.
One of my favorite sayings is "When your portfolio speaks for itself, don't interrupt!"
Find the teachers and resources that will enable you to fill your portfolio with work that matches your career aspirations.
If you want a career in games, find out what game companies are looking for.  Same with any other art job, find out what your target company is looking for, who they want to recruit, and tailor your portfolio to meet those requirements.
3. Most especially, practice. 
If you really want this, you'll find there's joy in the process of putting something on paper that communicates an idea to someone else.
I tell my students: if you learn another language, you can communicate with people who speak that language.
But if you learn to communicate visually?
You can communicate with anyone.  And even more exciting: you can communicate through time.  We can see cave drawings done thousands of years ago, and know what that artist saw, or felt.
There's something magical about that.
4. Practice some more. 
At some point, you'll think you suck, but you'll get over it.  This stage could take months.
5. Practice some more.
After a couple of years, you'll get good at it.  You'll start getting a charge out of taking that blank piece of paper and creating something brilliant on it.
6. Practice some more. . . 
and one day you'll suddenly realize that sketching has gone from a goal to a tool.  And you'll go from good to great.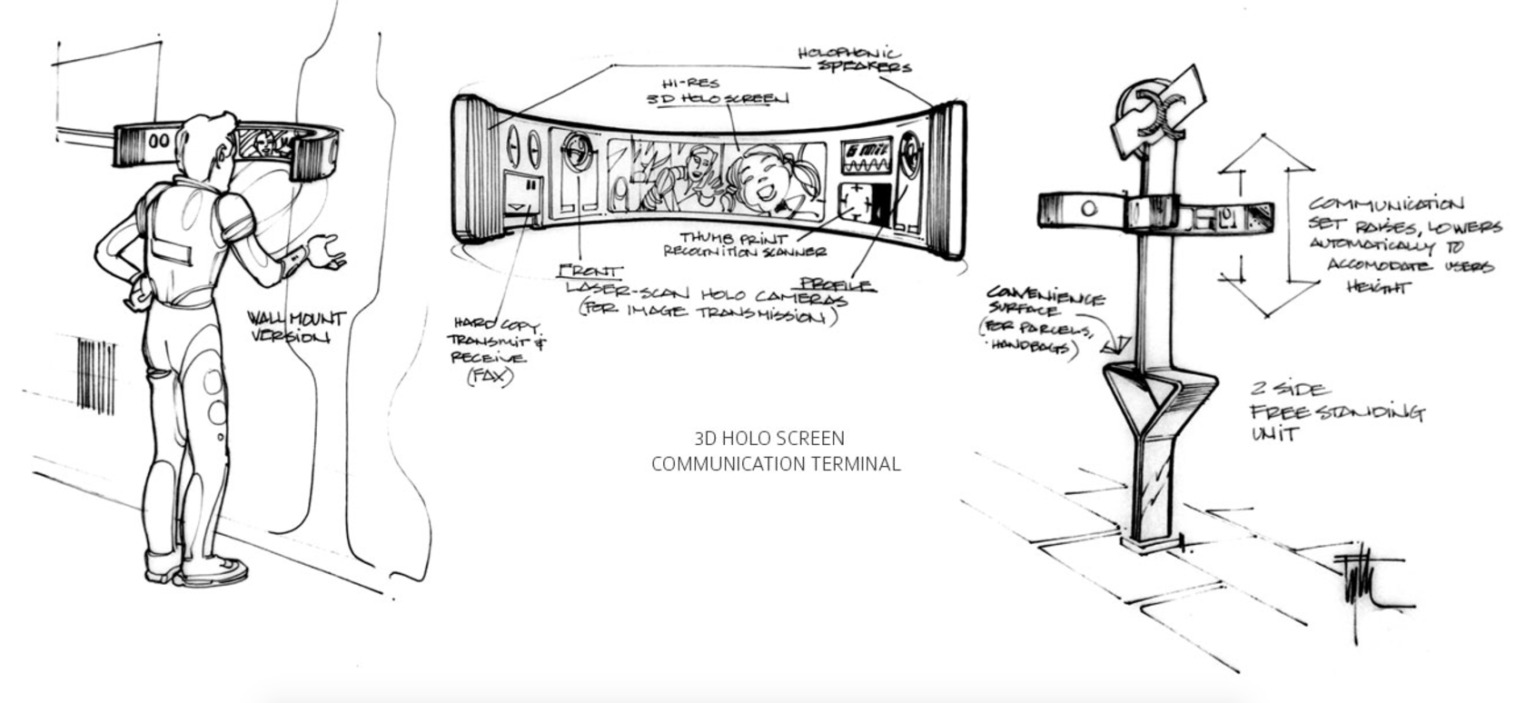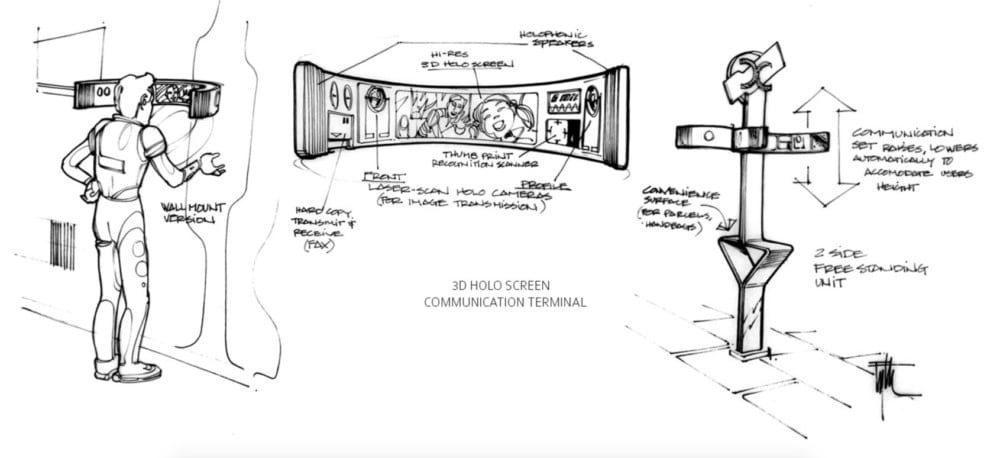 ---
BONUS: Do you have any drawings you did when you were a kid?
I'll include a drawing I did back in 10th grade (high school).
I'm pretty sure this is the first time I drew a product design idea that I thought up myself.  I can remember thinking it would be cool to have a media center that included a TV, Radio, Reel to Reel Tape Recorder, Alarm Clock, and a Cassette Tape Player of some sort.  Some of your students are probably to young to even know what some of those things are.
What's hilarious about this is I made no effort to integrate them all, I just sort of glued them all together into one big lumpy entertainment center.
If this sketch appears pretty tight, it's because I realized I could use an old credit card as a ruler, and the corners of the card provided a radius that was nicely consistent.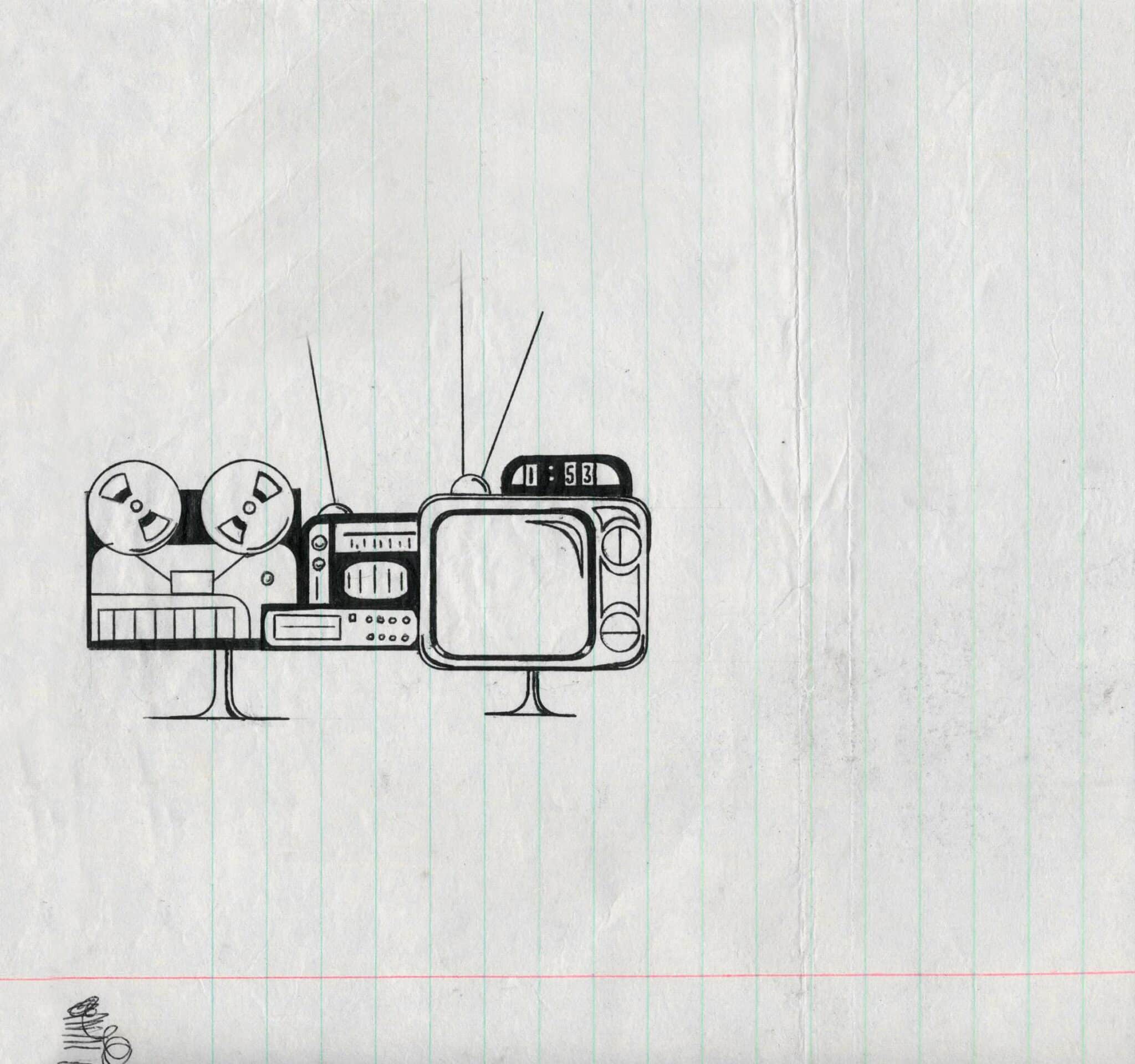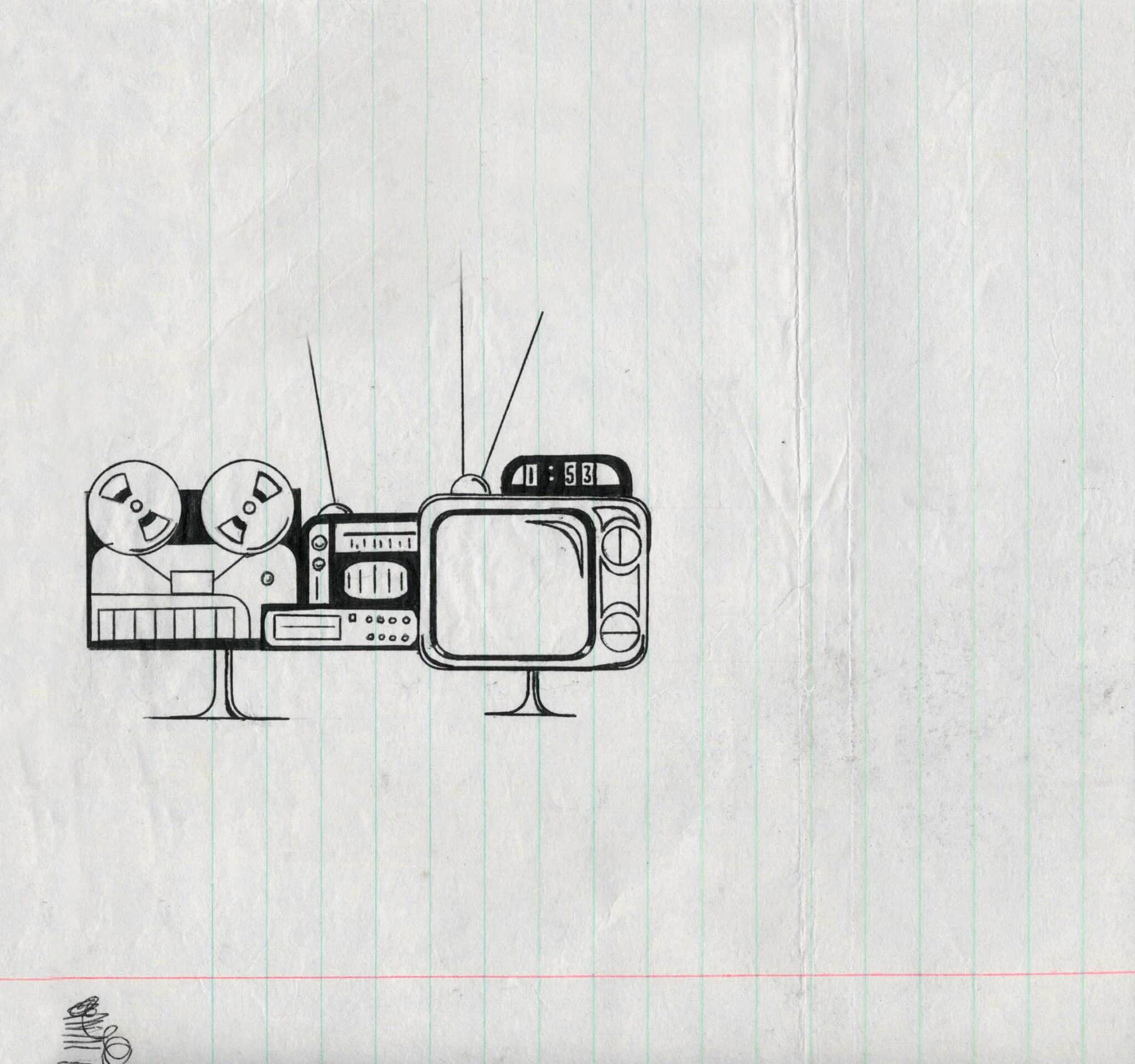 ---
Where can we see more about your work? (Your website, Facebook, Instagram… ?)

I invite you to see more about Edward Eyth's work on these links.
---
PS: The scene and the sketch of the Pizza maker 😛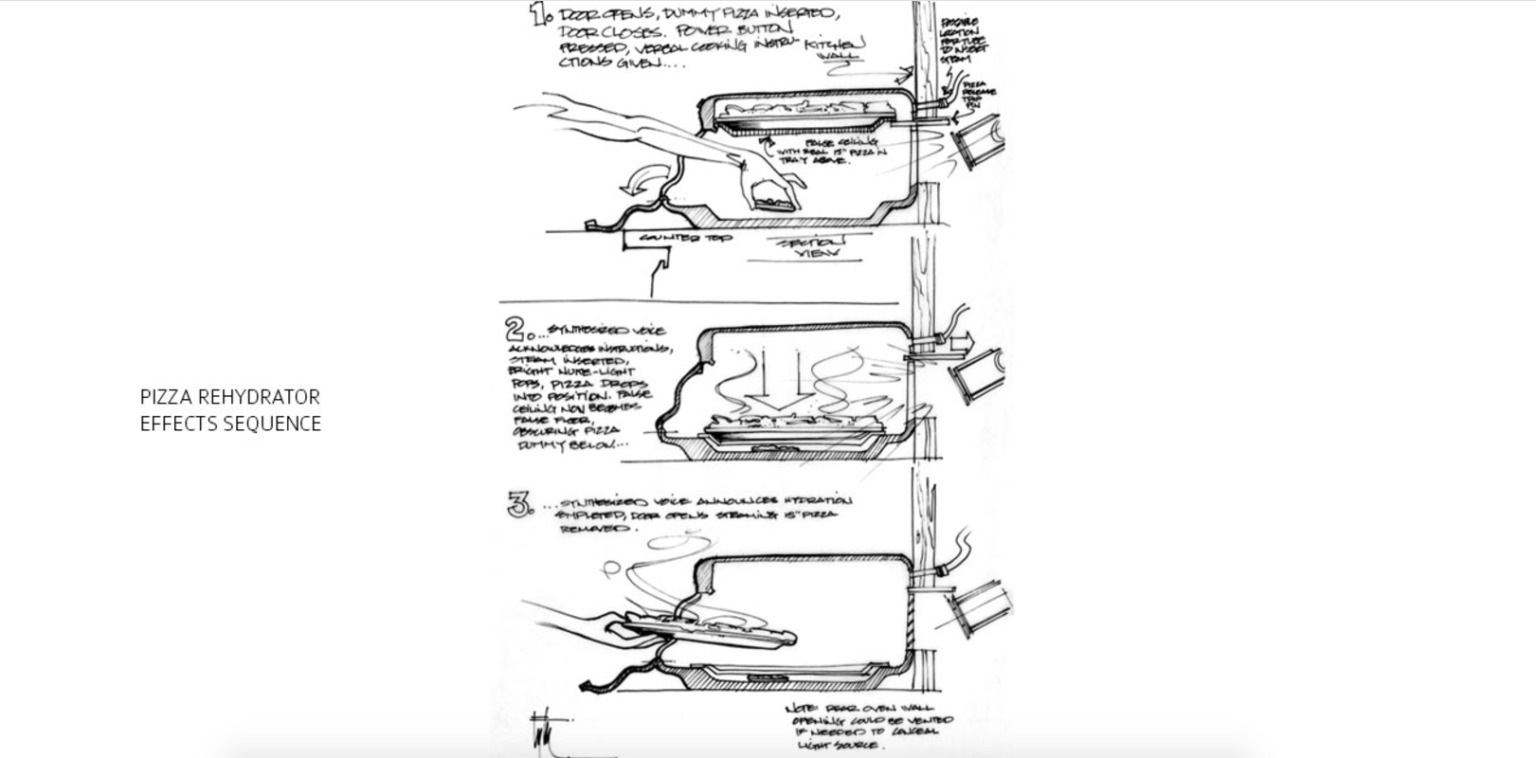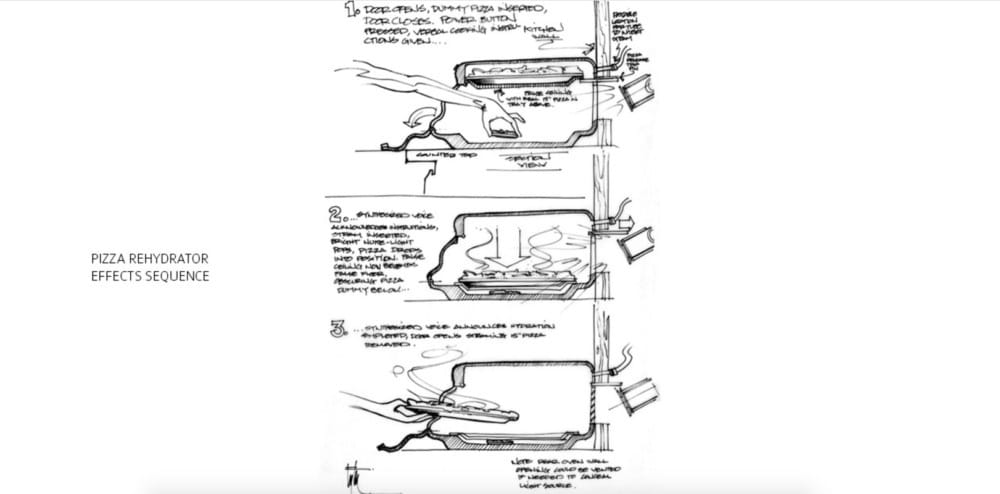 ---