I'm very happy to show you this easy perspective exercise that will expand your 3D vision skills! 🙂
Any designer or artist needs to draw well in 3D. Here is a great start to give you confidence.
I call this the "Move the Dot Technique"!
It's something I feel is super fun.
I love to do it as a concentration game.
---
How to Draw in 2-point Perspective (Easy Workshop)
If you are a true beginner, and you may wonder what drawing in Perspective means, I invite you to go through the Designer Starter Kit. Make sure you download the free Design sketching guides first.
---
How to draw perspective easily (with this Sketching Exercise)!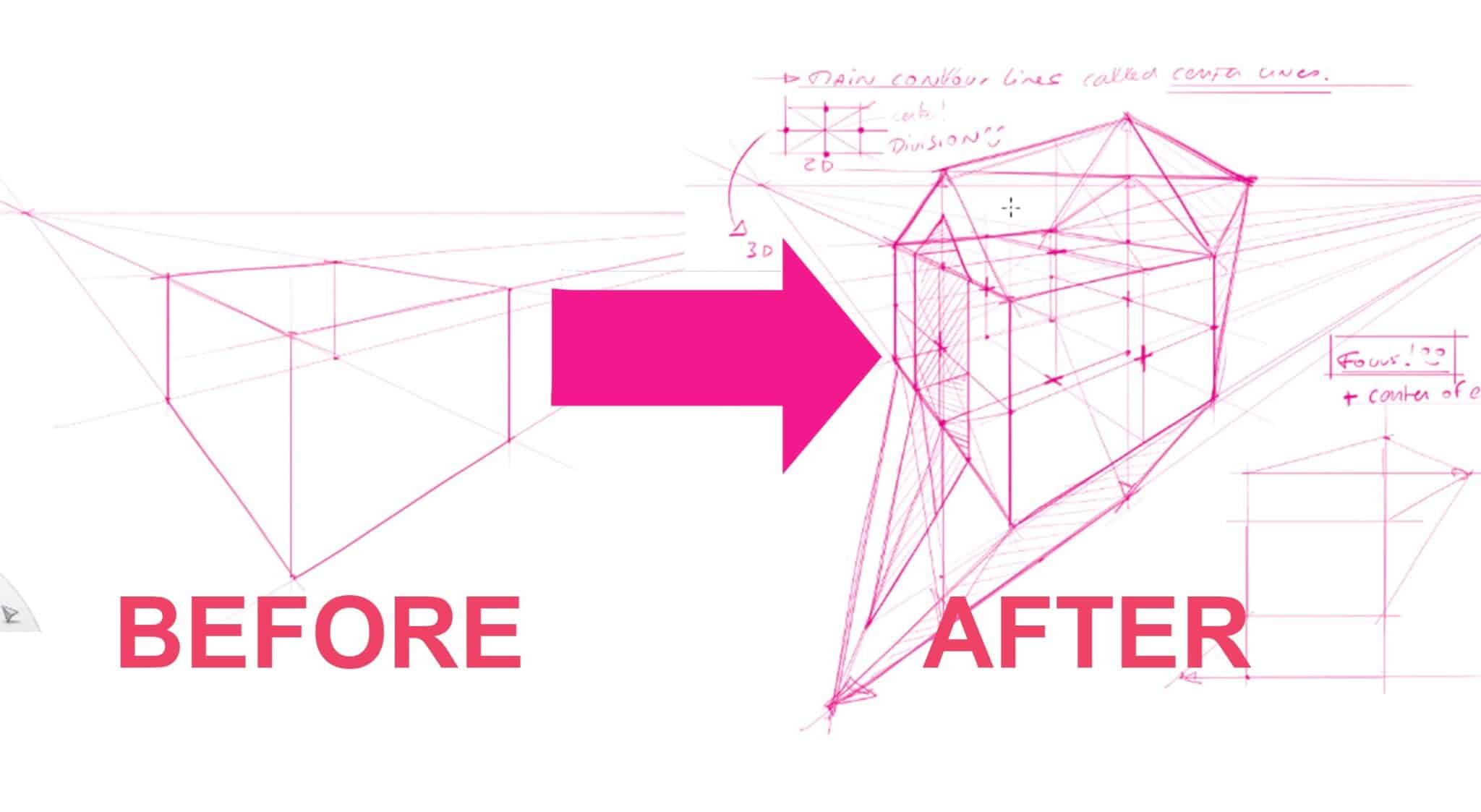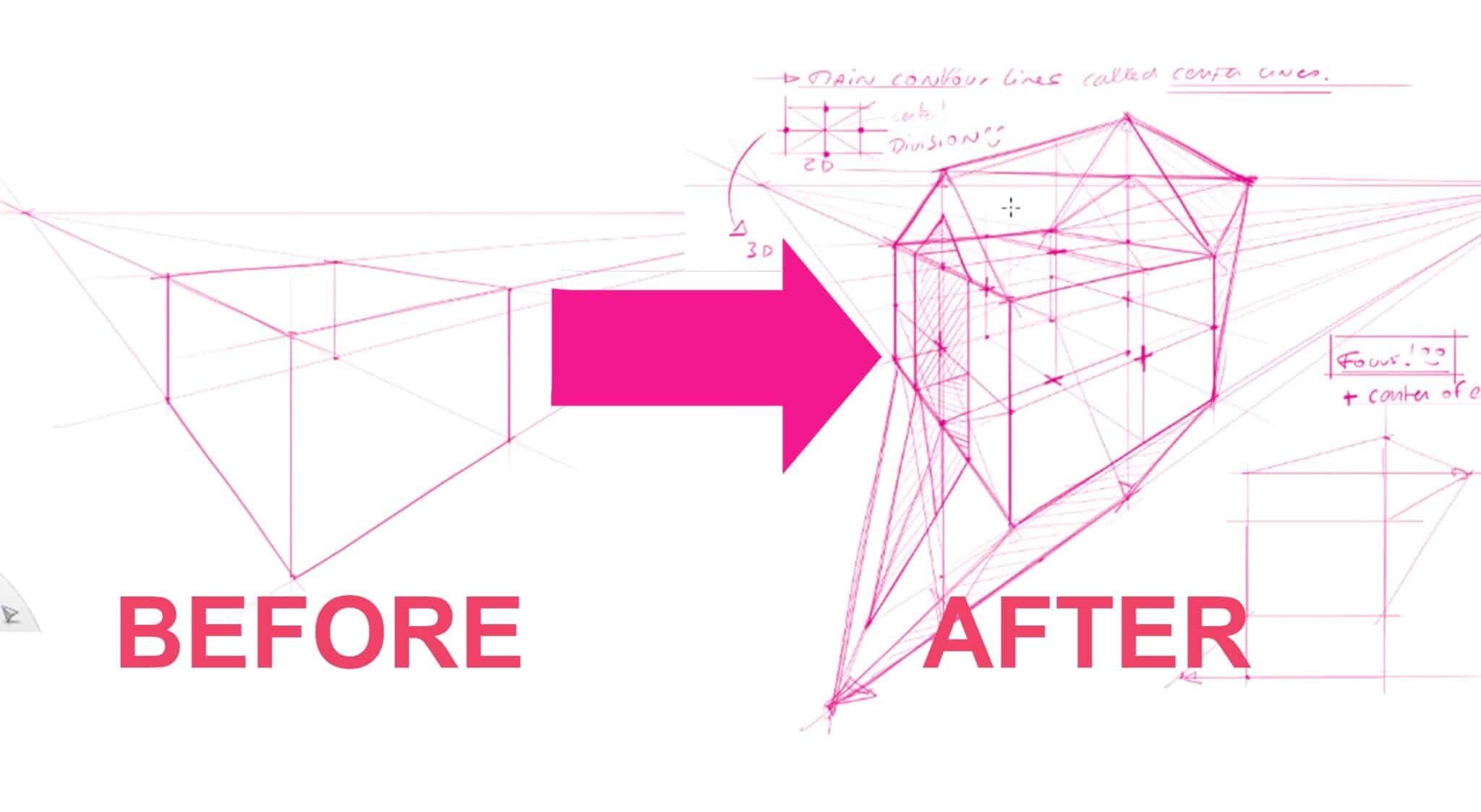 After this 13 minutes video,
you will drastically start leveling up your 3D vision.
You learn how to use a very simple and basic rule of geometry to transform a simple box drawing into a complex 3D form step-by-step.
Key technique: Usie diagonals to spot the center of a square.
It's a sketching technique that you will apply in any sketch you do for product design.
Why?
Because Industrial design sketching is all about simple geometry.
Block at least 30 minutes of your time.
Practice it in a calm environment with some lo-fi music.
Take your time at the start.
What will matter most will be your level of concentration.
You are gonna train your focus.
Repeat this exercise with different angles and soon you will do it easier and easier, but also sketch your own products faster and faster.
---
Let me share with you some sketches from my student Lucas to whom I have given personal feedback. 🙂
If you are also interested to join the course, send me an email at choutac@thedesignsketchbook.com or join the product design sketching course waiting list.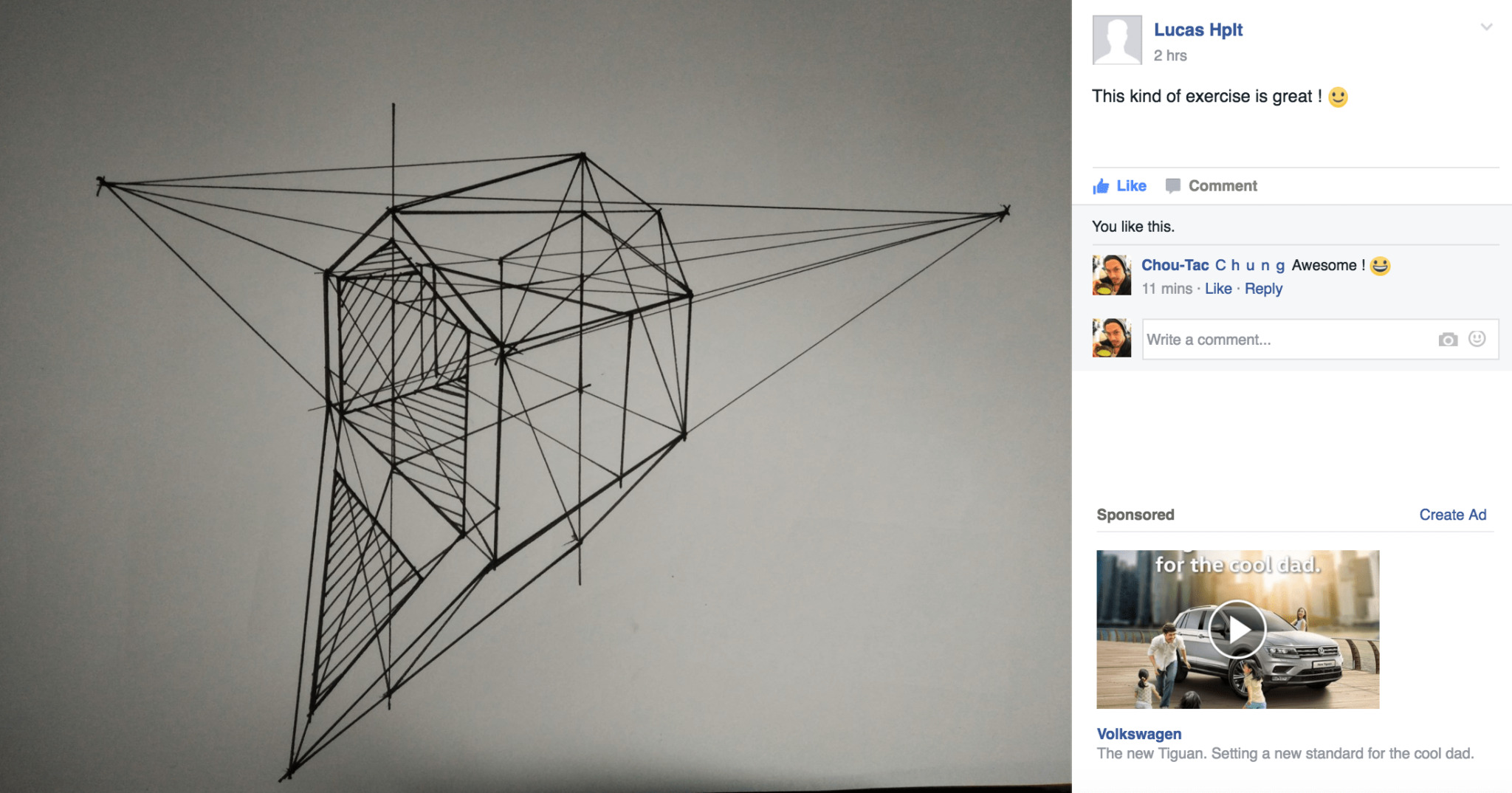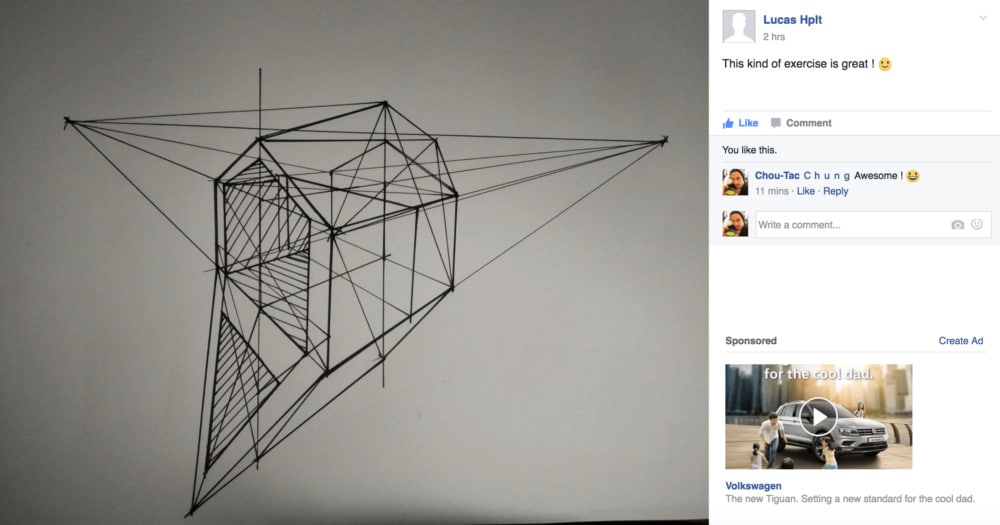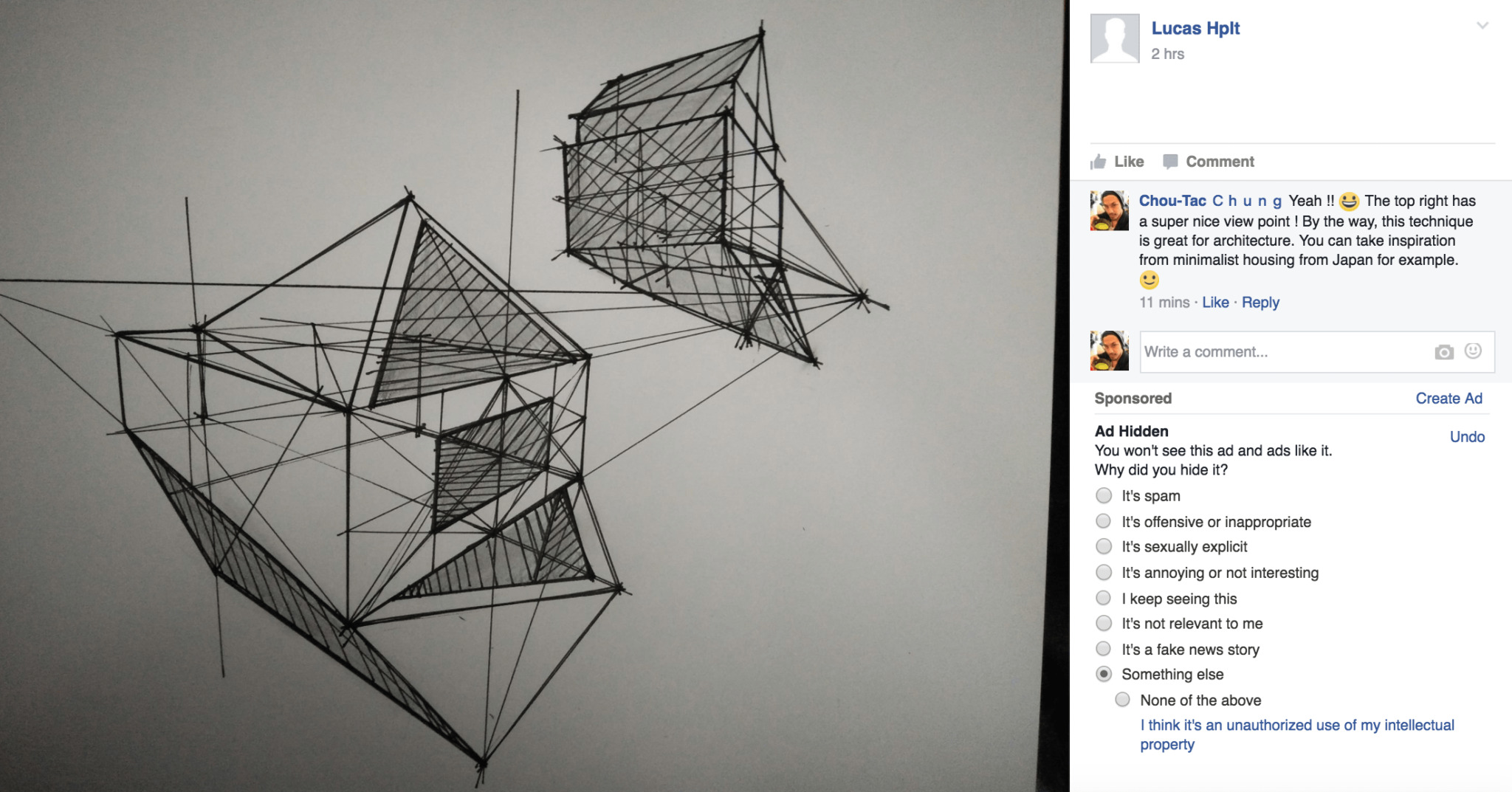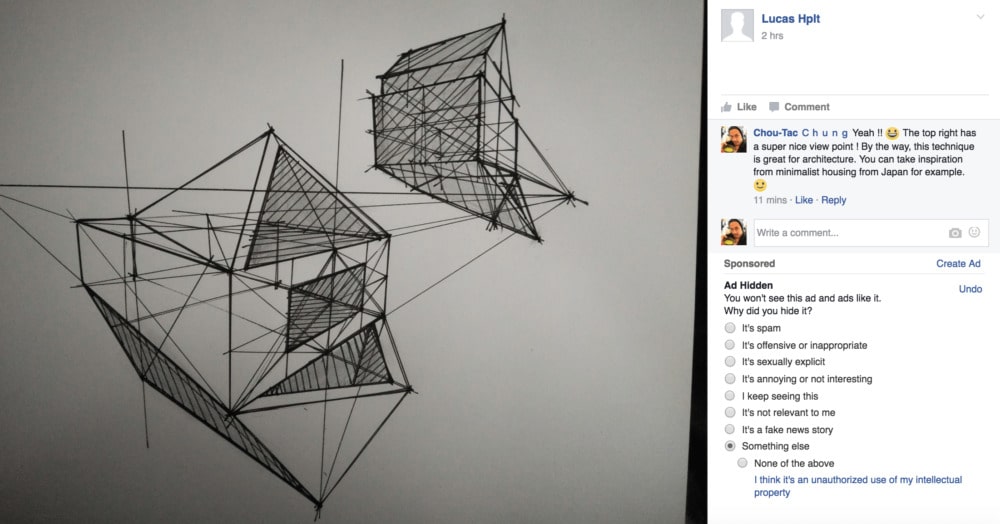 ---
If you want to make your first steps in drawing, I invite you to download the Designer Starter Kit to start learning with the basics of perspective step-by-step.
The Designer Starter Kit exercises in 6 videos:
Once again, these videos are linked to the Designer Starter Kit.
To enjoy the series of tutorials better, I recommend you guys download the sketching book for beginners first.
---