Today I show you a smart way to draw with the broad nib of the Pantone marker. After a quick review of the 3 nibs, I show you how that nib can actually replace the Ultra-thin and brush nib. You will learn how to sketch faster, let your creativity flow and get more expressive lines. Pretty cool right ? 🙂
>> Let's start!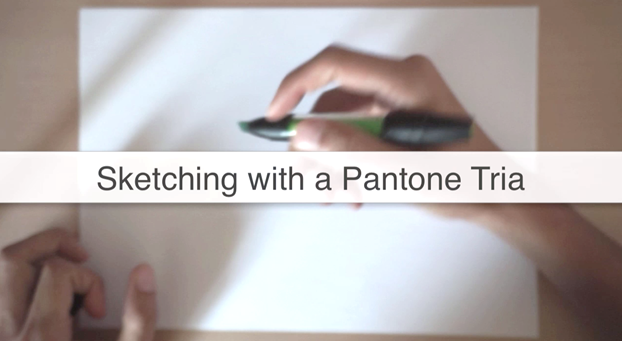 Let's look at the 3 Nibs closer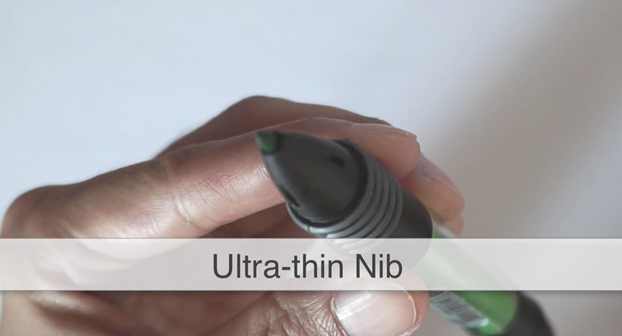 > The nib is actually not that Ultra thin. Previous generation of Pantone Tria was.

> The nib is a bit flexible when you press it.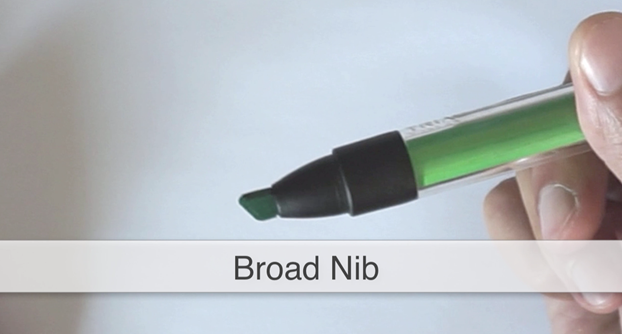 > My favourite ! It takes a bit of practice, but it's worth the fun !
A quick test of each nib
(1) Ultra thin nib:
The line is pretty regular and allow a bit of variation.
(2) Brush nib:
The variation is wider. You can make much thinner and wider line than the Ultra thin.
(3)-(4) Broad nib:
Offer thin and super wide lines depending of the way you hold it.
NOTE:
Sketch only with the broad nib. Why ?
Because it "takes too long" to switch of nib, and it's kind of confusing to know which nib is where. The main reason is I like to draw "keeping the flow" –  I believe that the ideas will follow the movement. In other words, if you stop your sketch to switch of nib, your ideas will also take a break – and may need a bit of time to restart.
How to hold and sketch with the broad nib> Let's look at the broad nib closer.
Have you noticed the bevelled edge ? We are going to play with it.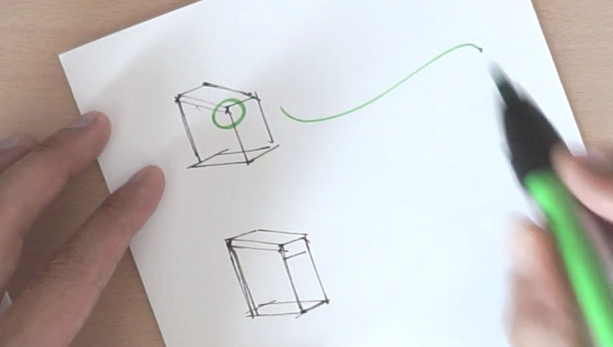 > Thin line if you play with the corner.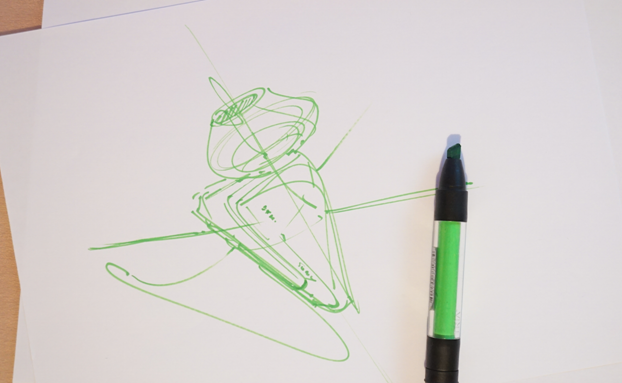 Earphone Sony
Note:
It works with any brand of marker such as Pantone, Copic, Pro Marker, Touch…
Take one of your marker and make a try !
If this article is helpful to you, feel free to share it to whom it may help as well – and leave me a comment ! 🙂