My girlfriend and I went to Starbuck last Tuesday. She likes to go there to work without distraction. So I was pretty much bored. I took a pen and draw on her receipt what I saw around me. Basically, the shop Nubox and Subway.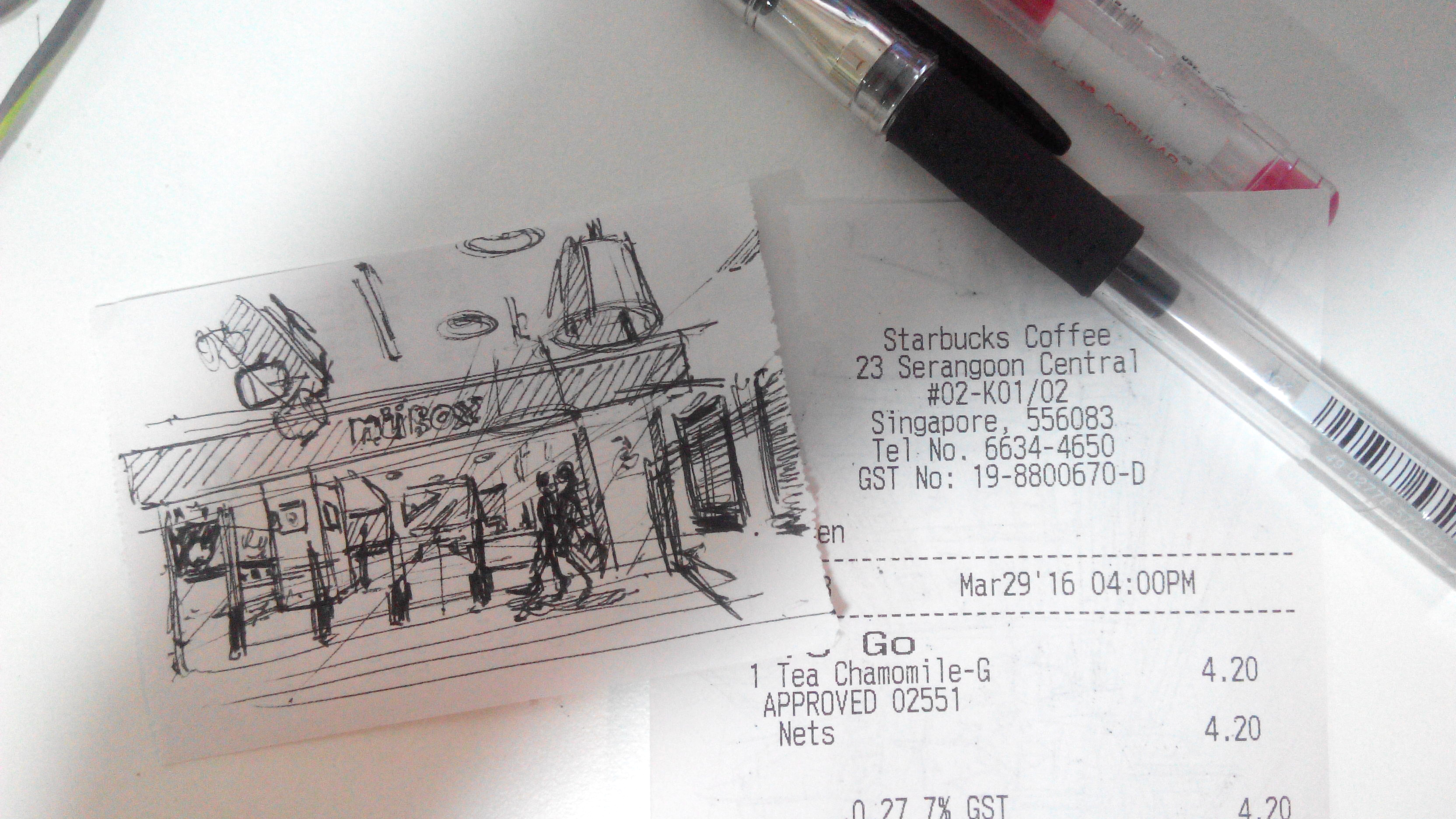 What I like with doodling on receipt is that you do not choose your format. You draw with what you have on hand, and you have to adapt.
Then, as this is just receipt that will end in the bin anyway, you are not precious with your sketch. It gives a nice feel of peace. No pressure, just pleasure. 
TIP:
Don't be precious with your sketches,
so you will enjoy it more and sketch more often.
Ultimately, you will improve faster!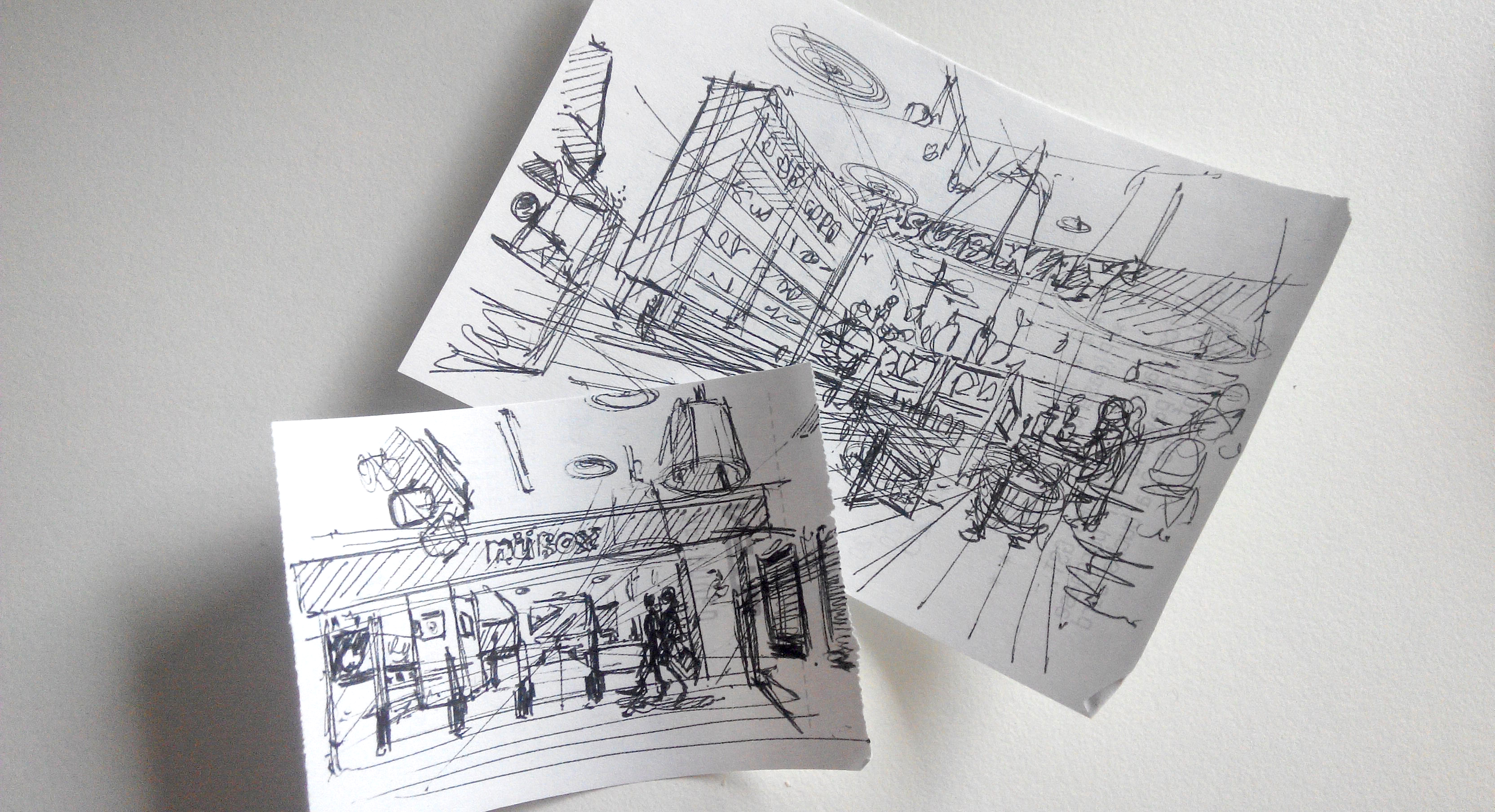 Even though it's a doodle, remember to build your sketch with a rough perspective scene ok ? If you look closer, you can spot them on both sketches.
TIP:
Blend the perspective lines (converging lines)
with use the wood floor. Hehe!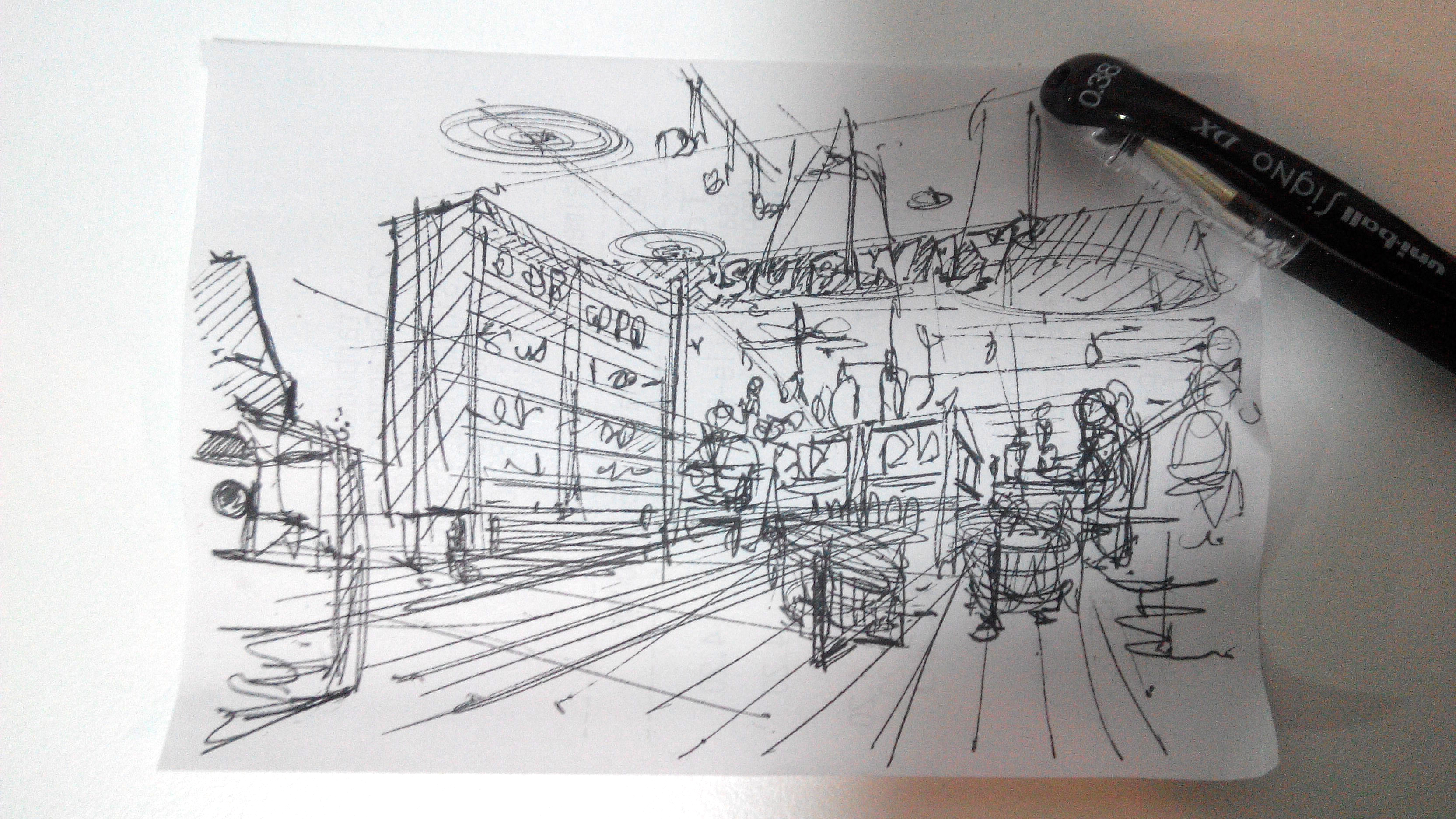 Have you noticed that the lamp on the top are "transparent"? It's because when I draw the scene I first ignore them and draw like if they was not around. Only when I have the main and global elements, I decide to add them in. That's how you drastically simplify your approach.
TIP:
Draw selective details on top of your scene
like if they were transparent.
That's it.
I kept these 2 receipts so I though I could share with you a couple of tips.
Hey! How about keeping them in a box?
And add in all the sketches I could do on receipts from any cafe, restaurant, shopping…? If you wanna start this, let me know! 🙂
Cheers,
Chou-Tac