Elevate your sketching skills with an iPad pencil in art galleries!
Get ready to bring your sketches from paper to reality in museums!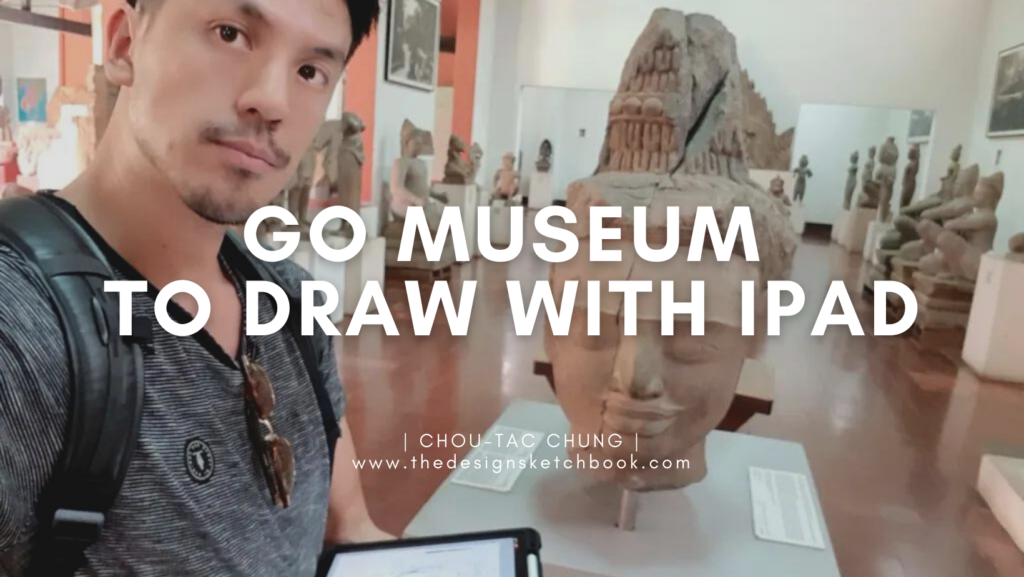 Hello Design Sketchers!
I was in quarantine for 14 days in a military camp in Vietnam.

My 76 years old dad is living in Ho Chi Minh. And I couldn't be with him.
Lucky I have the best friends in the world to help me take care of him.

I completed the 2 weeks with success, and I am finally back home.

So today,
I can write and publish this article I started to prepare in Cambodia for you!
---
"Sketching escapade"
When I was a teen,
I remember seeing in Paris young people sitting in the museum holding their green portfolios for artists drawing sculptures, paintings, rare findings…
Years later,
I became a student of a Design school myself.
And during my first year,
every Thursday our teacher brought us to a new place to draw in Paris!
Coming from the countryside, I loved exploring the big city.
My school task was drawing beautiful Paris, its streets, buildings, shops, museums…!
We practiced sketching outside to raise our sense of observation.
I remember struggling at the beginning with perspective.
The 2 main ingredients of success are
We had 4 hours to sketch without any distractions.
(TIP: If you can, go out drawing without your phone)
Sometimes some visitors looked at our sketches above our shoulders.
It was pretty flattering hearing their positive comments on our beginner drawings!
What was actually clumsy on paper, was impressive for casual pedestrians.
It actually gave us extra motivation to progress more.
Week after week, we covered the Centre Pompidou, Rodin, Palais de Tokyo, Musée du Quai Branly… and my favorite one was Le Louvre.
---
A designer's life is a forever "School time"
Now I am graduated. And I try to keep the great activities we had in school.
Same as my student time, there is no reason we should only sketch at home or in an office as a designer.
We do not have any teachers anymore to tell us what we should do.
So, take initiative to provoke all these fun sessions of sketching!
The whole world is a "playground for designers."
When I travel,
I love spending time alone sketching.
It could be:
---
Sketching at the National Museum of Phnom Penh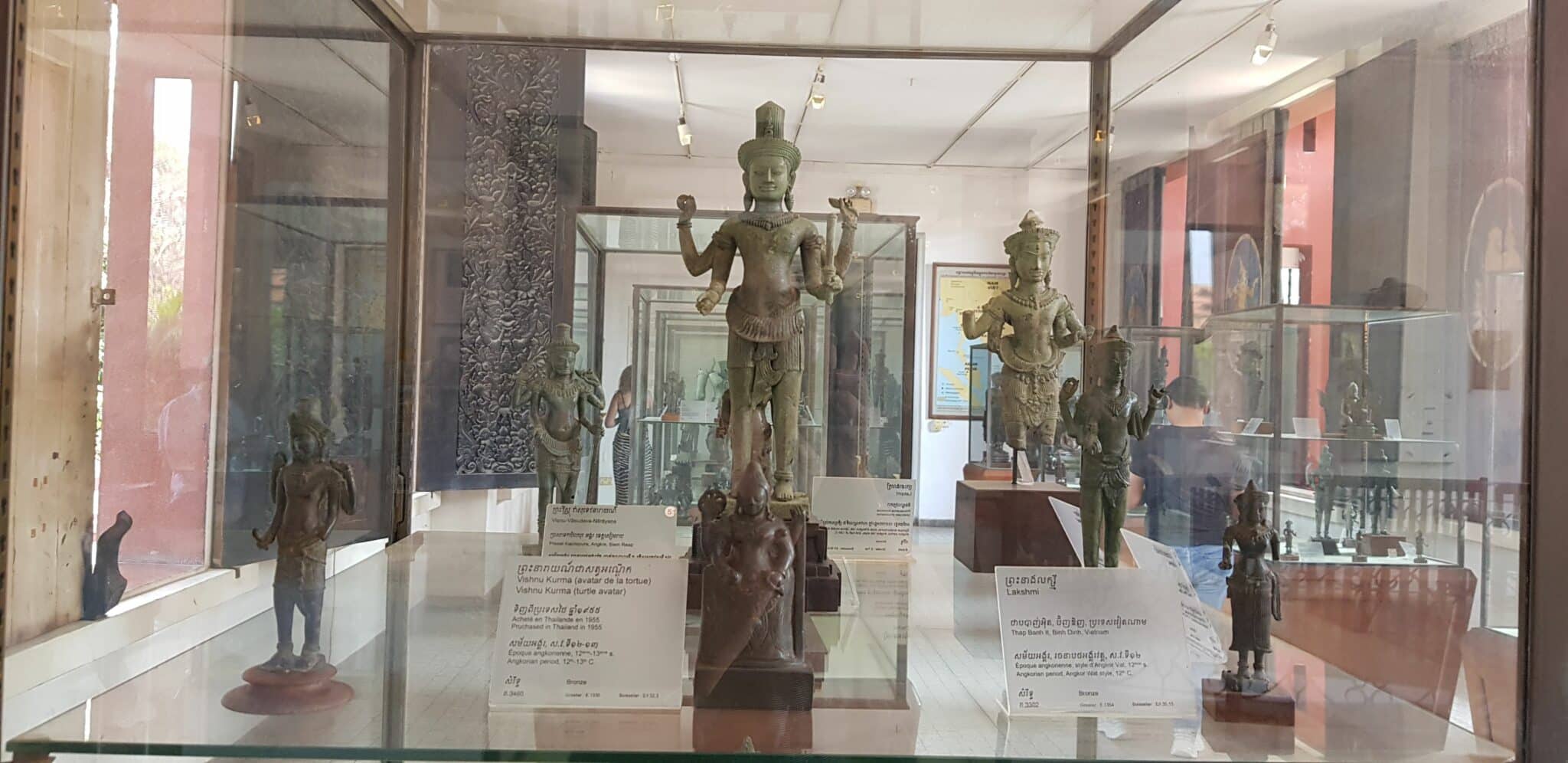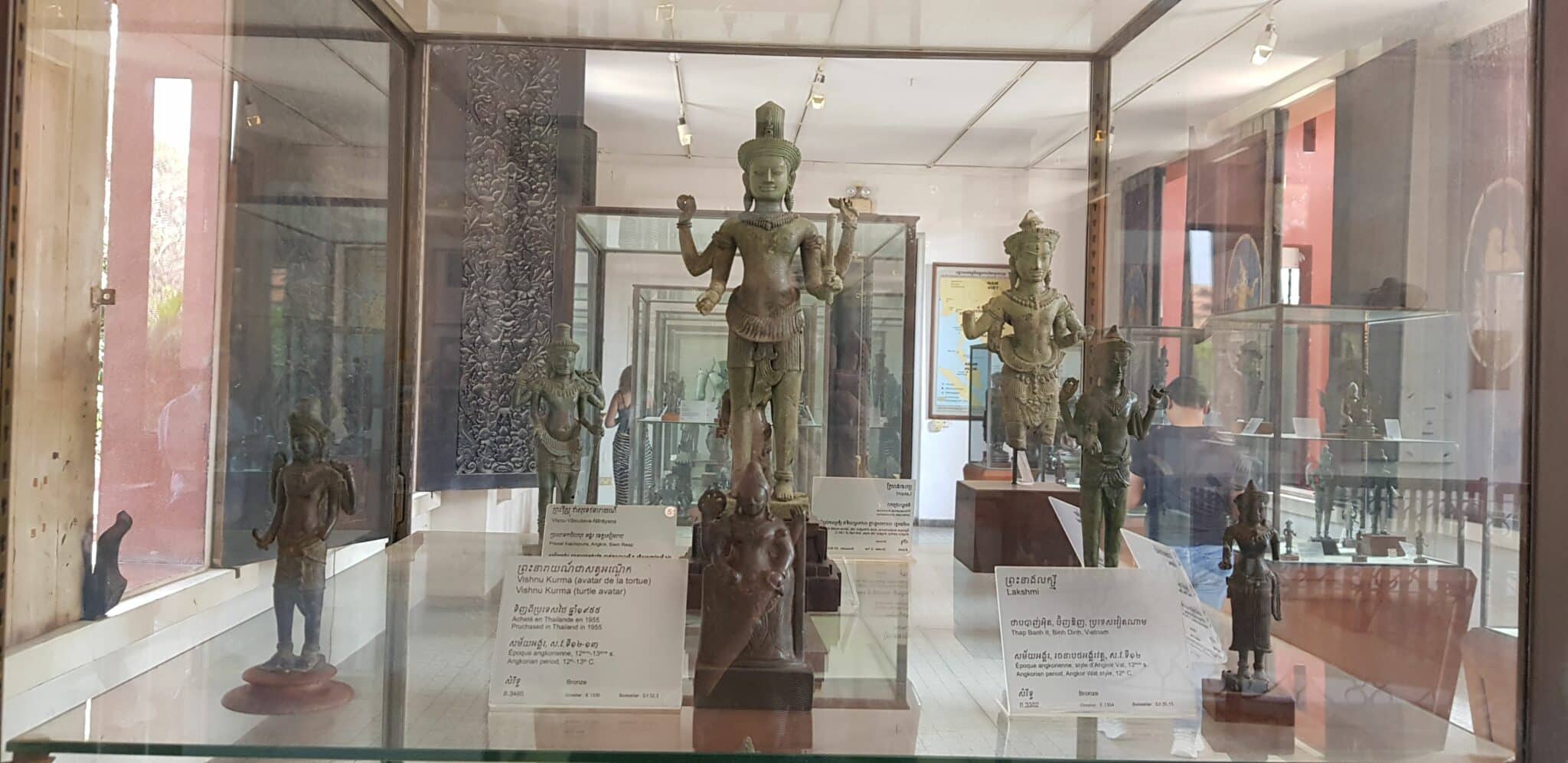 Even though I am French, and have Chinese roots.
My parents were born in Cambodia.
They escaped the war and genocide in 1975 when 20% of the population died (about 1,7 million people).
After visiting the Tuol Sleng Genocide Museum,
I went to the National Museum of Cambodia.
I saw the beautiful statues.
I stopped, took out my Ipad with its iPad pencil, and started to sketch standing in front of the statue.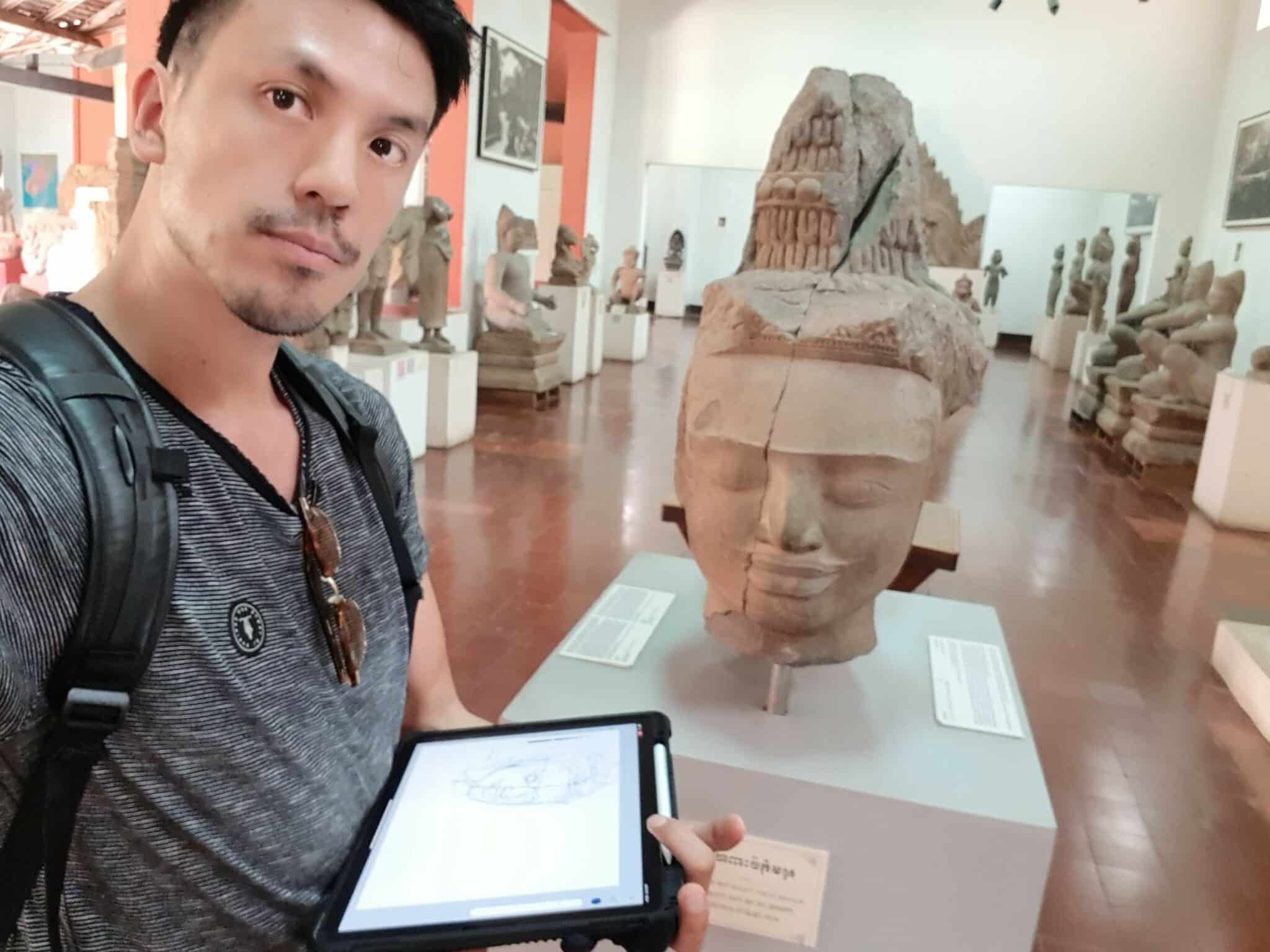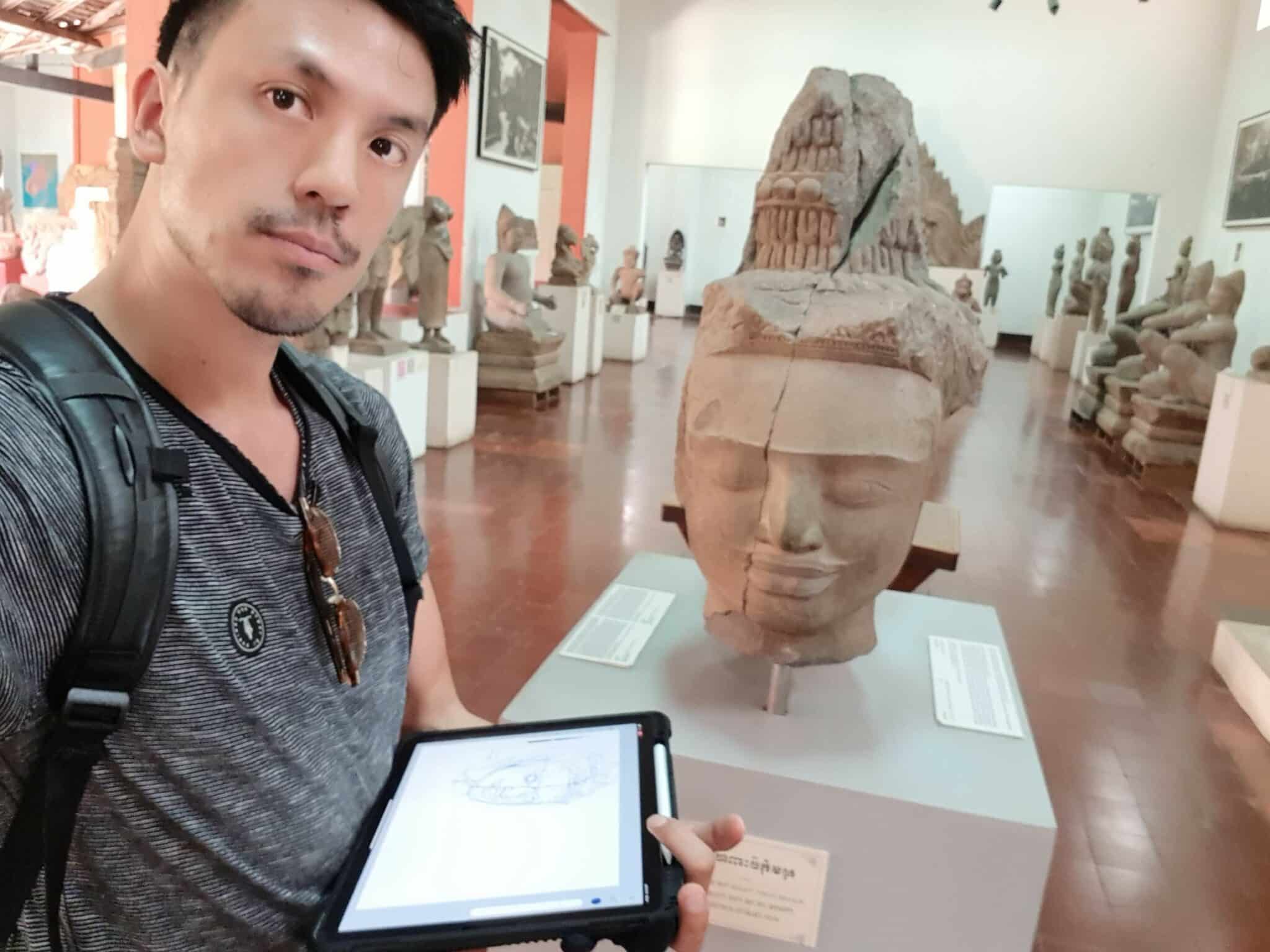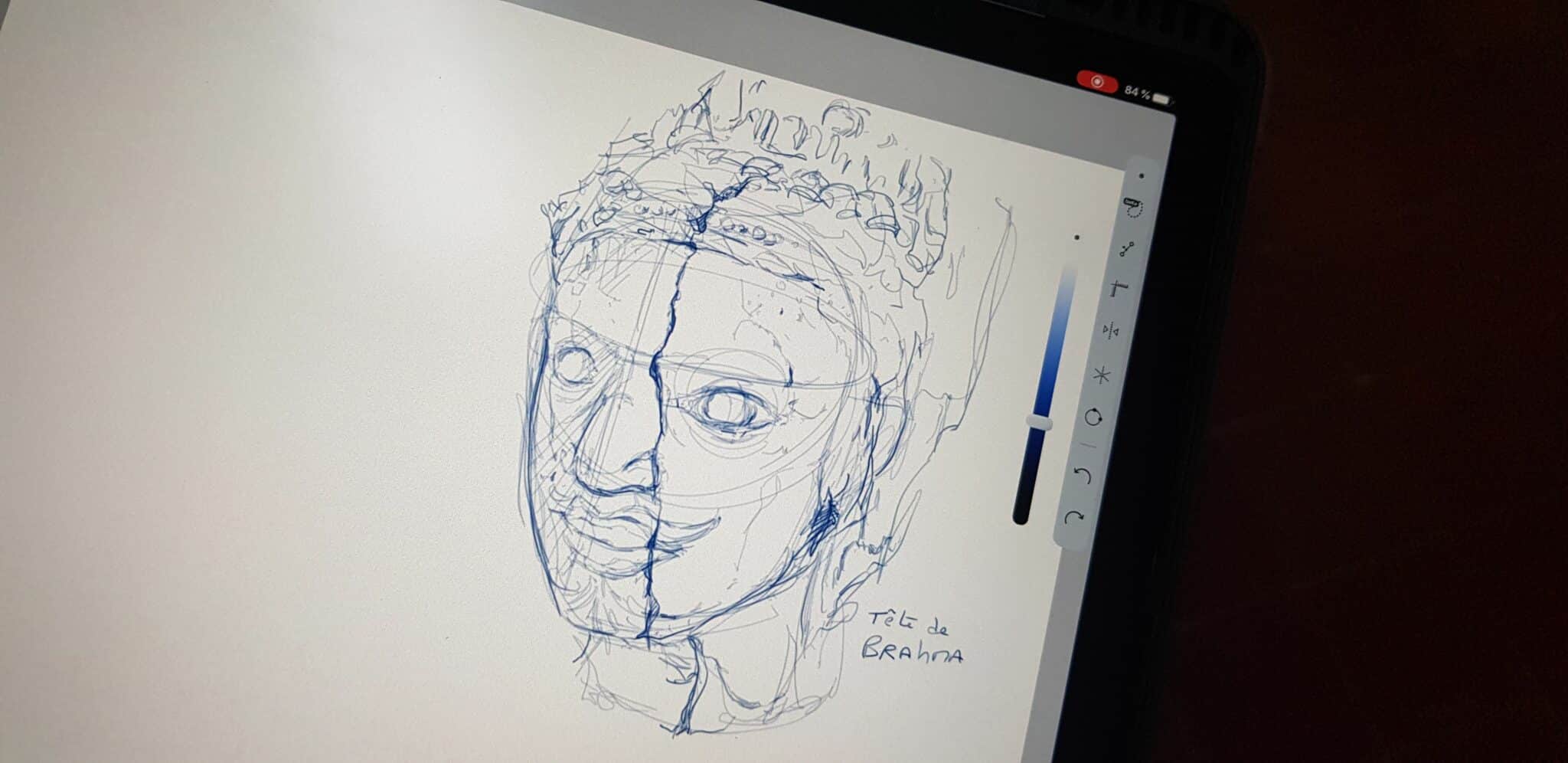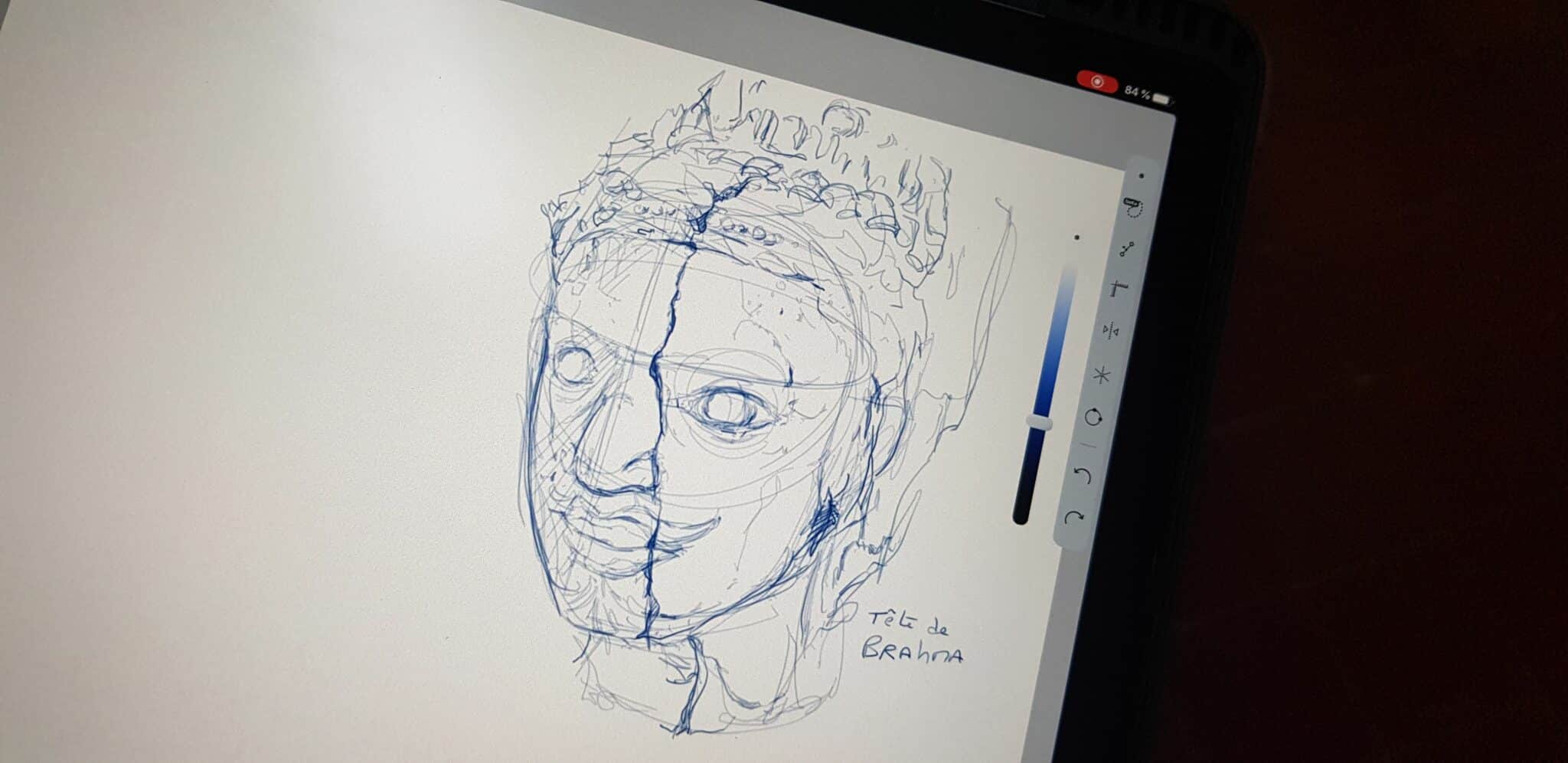 I added below a quick time-lapse of the sketch I made on Procreate.
Remember to always start with the main shapes, then go into details.
Remember that if you wanna learn how to sketch,
you will need Passion but also discipline.
Don't take it as a restriction.
But the commitment to your own choice.
Especially on these days of quarantine, you have the choice of how to occupy your time.
The choice to upgrade yourself and get better at sketching!
Cheers,
Chou-Tac