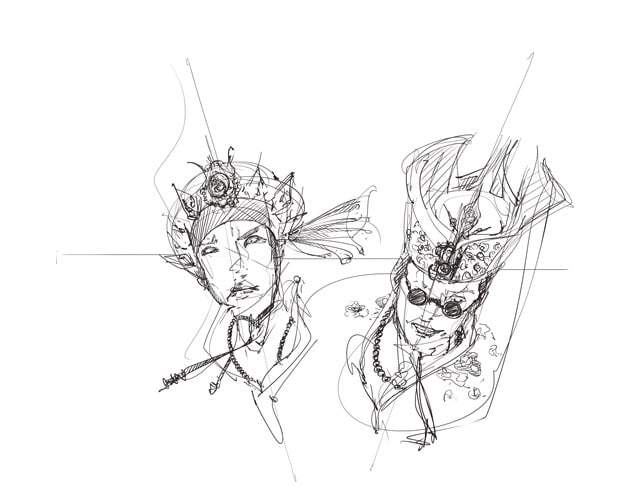 Drawing with fluid lines will give life to your sketches.
Sketching with fluid lines is an expression I especially like. I like to experiment it in different field such as drawing people, products, concept art and so on. I don't give much boundaries to myself. There is so much to explore.
Sketching while watching Music clip. Speed x15 To watch in HD.
TIP 61 Let the flow drives your pen
To achieve sketching with fluid lines, I recommend you to train at your fundamentals. Both work in duet. At the moment your basics are well assimilated and become more instinctive, try to draw letting your pen following the flow. Your sketch will show the dynamism of your gesture. If you have reference, don't try to copy exactly what you see. Spot the main features, don't think too much and draw as you feel.
I have shared some exercise on How to draw lively lines at the article section. Before that, how about listening a bit of Jay Chou, the artist represented in the above sketches.
Jay Chou – Gong Gong with a headache.
For whom who don't know Jay Chou, he's one of the most popular Hip-hop/Pop artist in China. You may have seen him playing in the movie the Green Hornet – 2011.
That's all for today !
Feel free to leave a comment