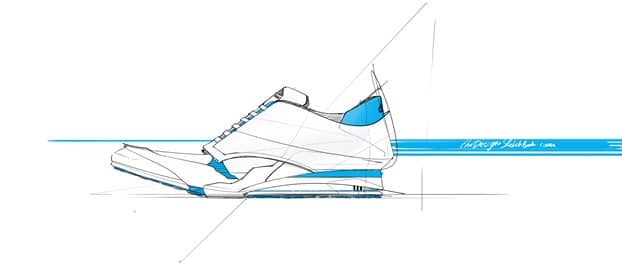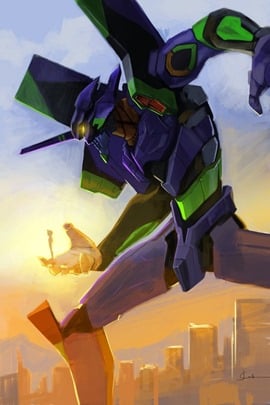 These days I am looking at some pictures of Evangelion. I am quite sensitive to this mix of organic and machines. So I started something trying to keep it simple.
TIP 60 Photoshop > Start working with a huge canvas
On Photoshop, it's ideal to work with a canvas much bigger than needed. Somehow, bigger your canvas will be, more your imagination will be opened.

An example of parameter for a comfortable space for a new document.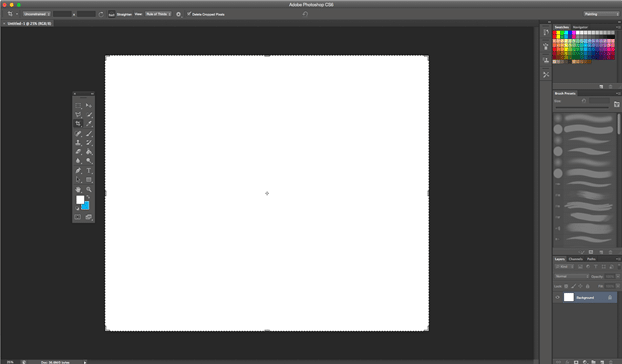 The white area is your canvas. The dark grey area can't be edited. If you start drawing leaving that space as it is, it's equivalent as having a smaller screen. Even if the canvas has a big dimension, the canvas space looks restricted. It already gives some limitation to our imagination.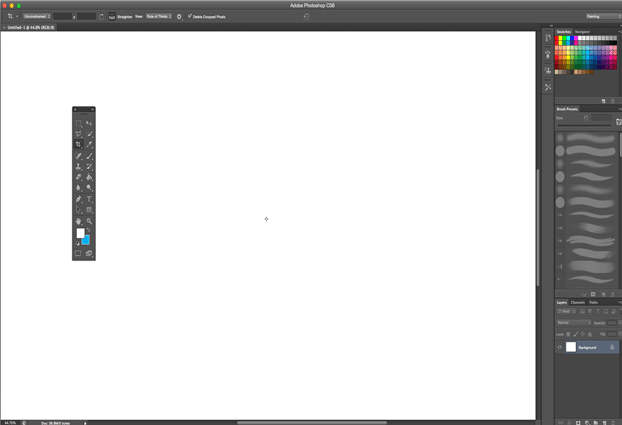 The solution is simple. Zoom in. Cover the whole working space with your canvas.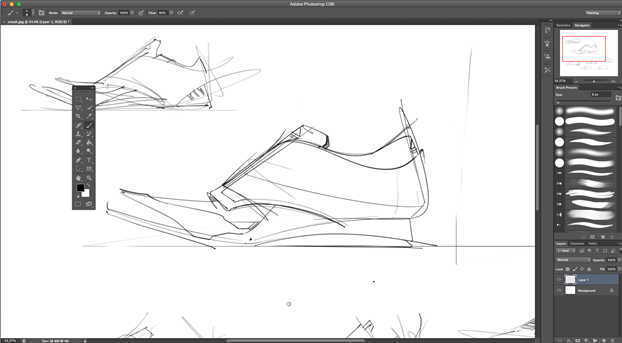 Look at the top right corner. The red rectangle is the actual visible area of the canvas. The extra space around can be used for doodling ideas for example.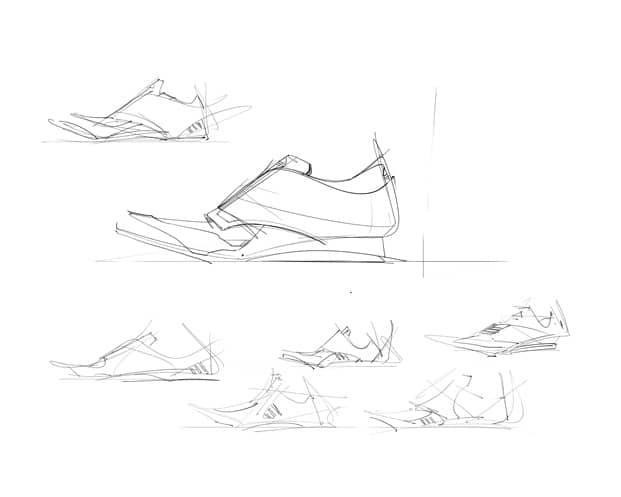 The whole document. The main sketch occupy about 20% of the document. It could be more or less. It's up to your creativity.

When you get your final sketch, hide the others. Crop the document. A crop which is a lot wider than the height always looks good. Think about the 16/9 TV screen, or the movies in cinema.

I added some color block and a quick background. (Feel free to crop the canvas after setting up the background, it's fine as well)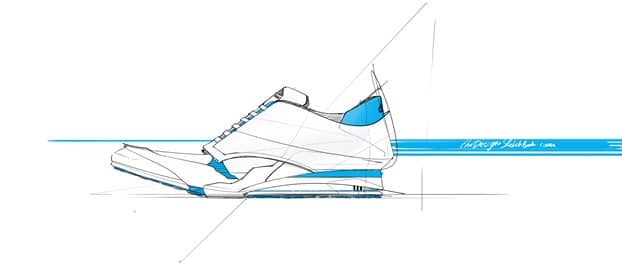 Did you notice the 3 stripes of Adidas? I actually like it when it's not that obvious, yet noticeable.
– That's all for the Tip of the day ! See you tomorrow!
And feel free to leave a comment.