Maxpower20 asked me if I would have any advice on
"How to improve my drawing quality of lines?"
I think it could be helpful to share my answer with all of you.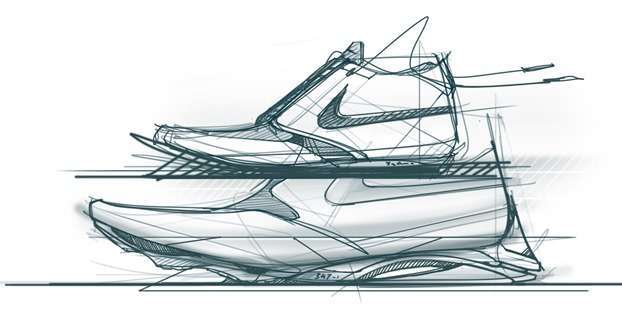 I did this NIKE sneaker sketch in Photoshop with the Wacom Cintiq 22HD.
What makes a drawing interesting is not only the design but also the expression of your lines.
To enhance it:
I started it with the Photoshop pen pressure activated.
Then, I deactivated it to bold some lines even more to give a "Comics feeling".
> Click here to learn how to activate/deactivate the pen pressure on Photoshop.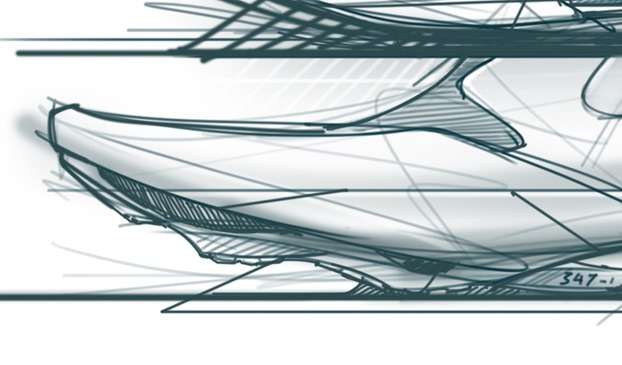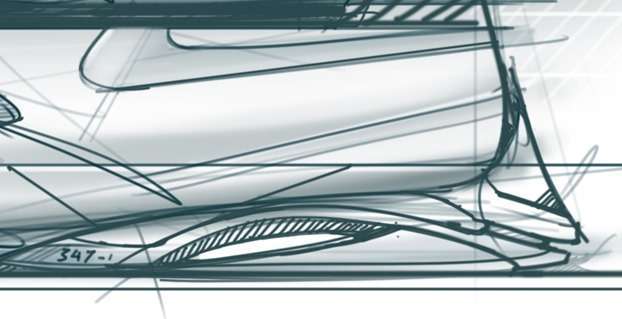 The drawing tips below concern both drawing with a traditional pen and digital as well.
Let's start!
---
1| Trace your lines with a regular speed
A common beginner mistake is to draw using fast acceleration.
However, this movement is not easy to control and might lead to making mistakes.
The speed can't be too slow, and should not be too fast.
A normal and regular speed is actually what you should practice drawing dynamic lines.
2| Use the ghost drawing all the time!!
It is about simulating the movement before tracing the lines.
What you should look for is drawing using momentum with the ghost drawing.
(I give you some exercises in the Designer Starter Kit)
3| Start and finish well each line
Don't lift your pen tip as long as your line is not finished.
(Keep that for exceptions.)
4| Draw with your feel
Remember that you draw a sketch, not a blueprint.
Don't look for perfection.
I personally love practicing figure drawing.
It helps me to learn how to draw with fluid lines.
5| Start a sketch with a light pressure
Don't try to get 100% perfect lines from start.
Draw them very lightly, then adjust them with bolder lines.
You can click here for a tutorial on How to make lively lines.
6| Train at drawing with a Ballpoint Pen
It's good to practice without a pencil or eraser.
You will multiply the number of sketches and attempt but also take the good habit to think better before drawing. You will soon gain in accuracy and need to adjust your lines lesser and lesser.
You can click here to know more about using the Ballpoint pen itself.
---
Bonus| Get [the Designer Starter Kit] to gain precision

To gain precision, there is some information about body posture, the right way to hold a pen, and also some exercises on how to draw straight lines and perfect circles… from [the Designer Starter Kit].

You just need to Sign up, and I will send you the guides.
After spending the last few weeks drawing on paper,
it's a great feeling to go back to my Wacom graphic tablet. 🙂