I was sketching some buildings of Penang, A family stopped by and congratulate me on that drawing. It is always touching. Then a local men whose name is Joo, sat beside me. He asked me for how many years do I draw such illustrations. I told him that I actually seldom do that.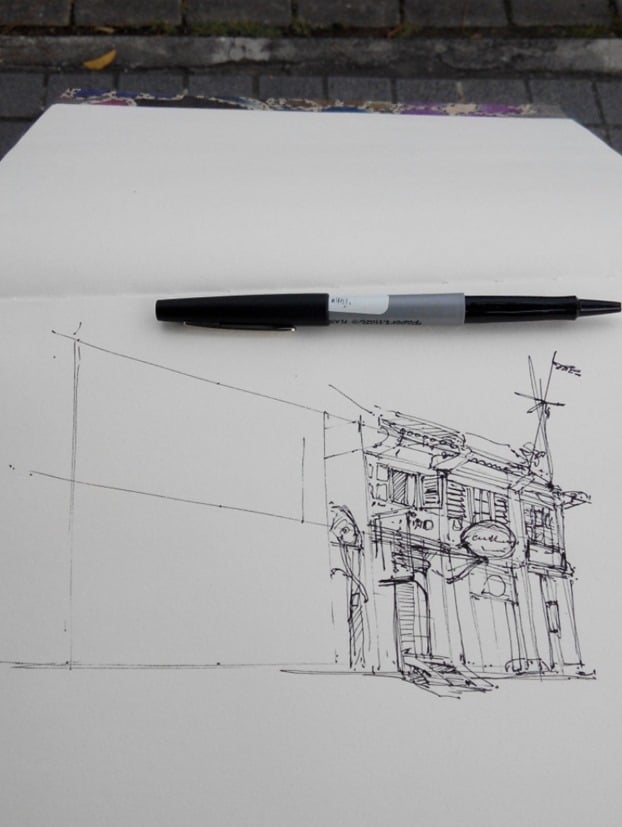 These last few years, I am into photography. So I have pretty much put aside outside sketching. He told me he felt like it was wasted. Compared to photography, drawing is something you fully create from yourself. He added that I could have produce enough drawings to compile them and may make even a book with. Ahah. The idea is cool actually.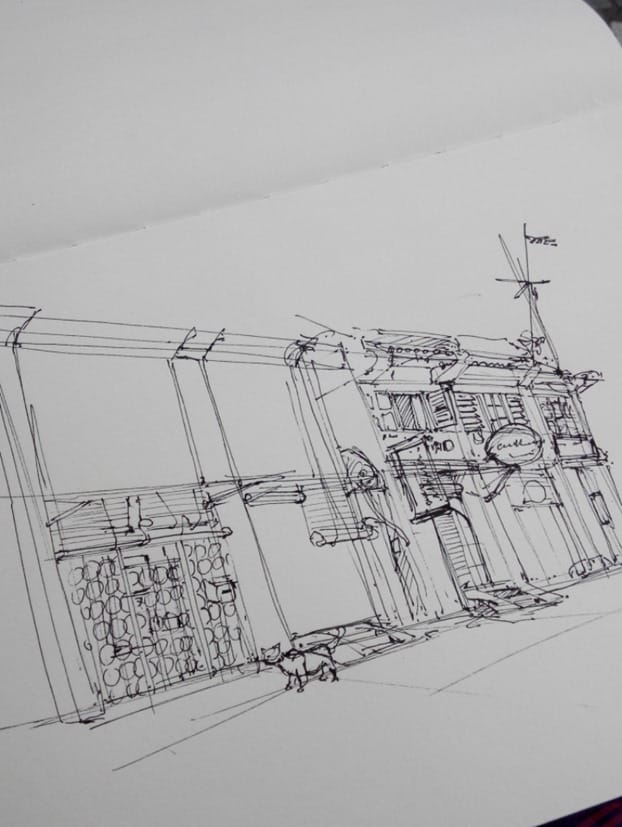 My outside drawings are before all an opportunity to improve my skills then a great compilation of souvenirs. I guess it is much more worthy than buying postcards. For the beginners who read the article. Whatever the design orientation you choose, I encourage you to keep sketching outside environment. Please don't put this aside like how I did. I got my lesson. I will try to become a much more active sketching traveller, and give some rest to my camera 🙂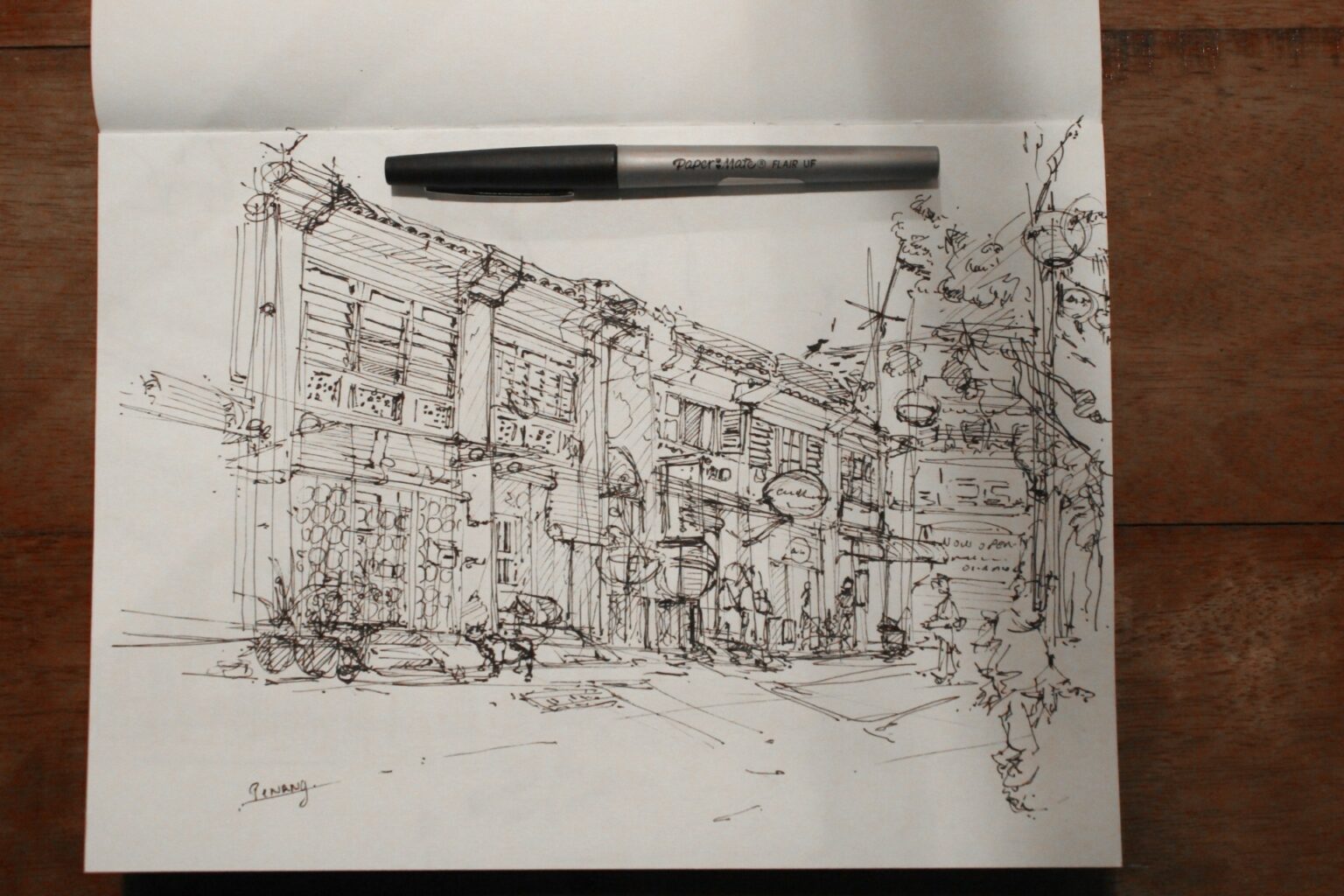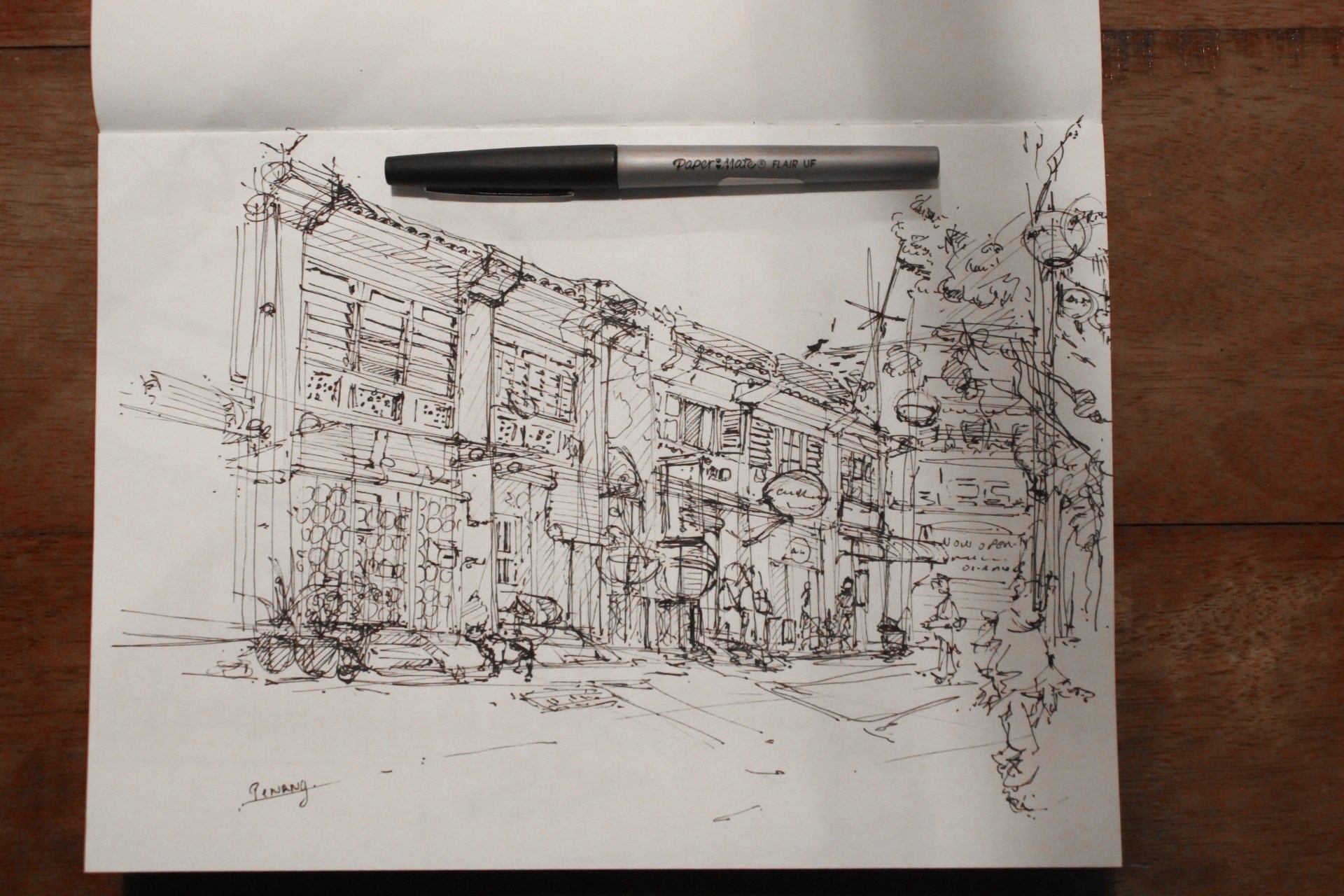 CHUNG CHOU-TAC – CHINATOWN PENANG IN 3 PICTURES
TIP 53
Keep sketching to KEEP MEMORIES and improvements !
I have missed opportunities at practicing outside. I agree. However, my basics remain and I can still produce something Ok.  With the 365 Keep Sketching Challenge I aim to carry on improving my skills and giving more expression to my lines.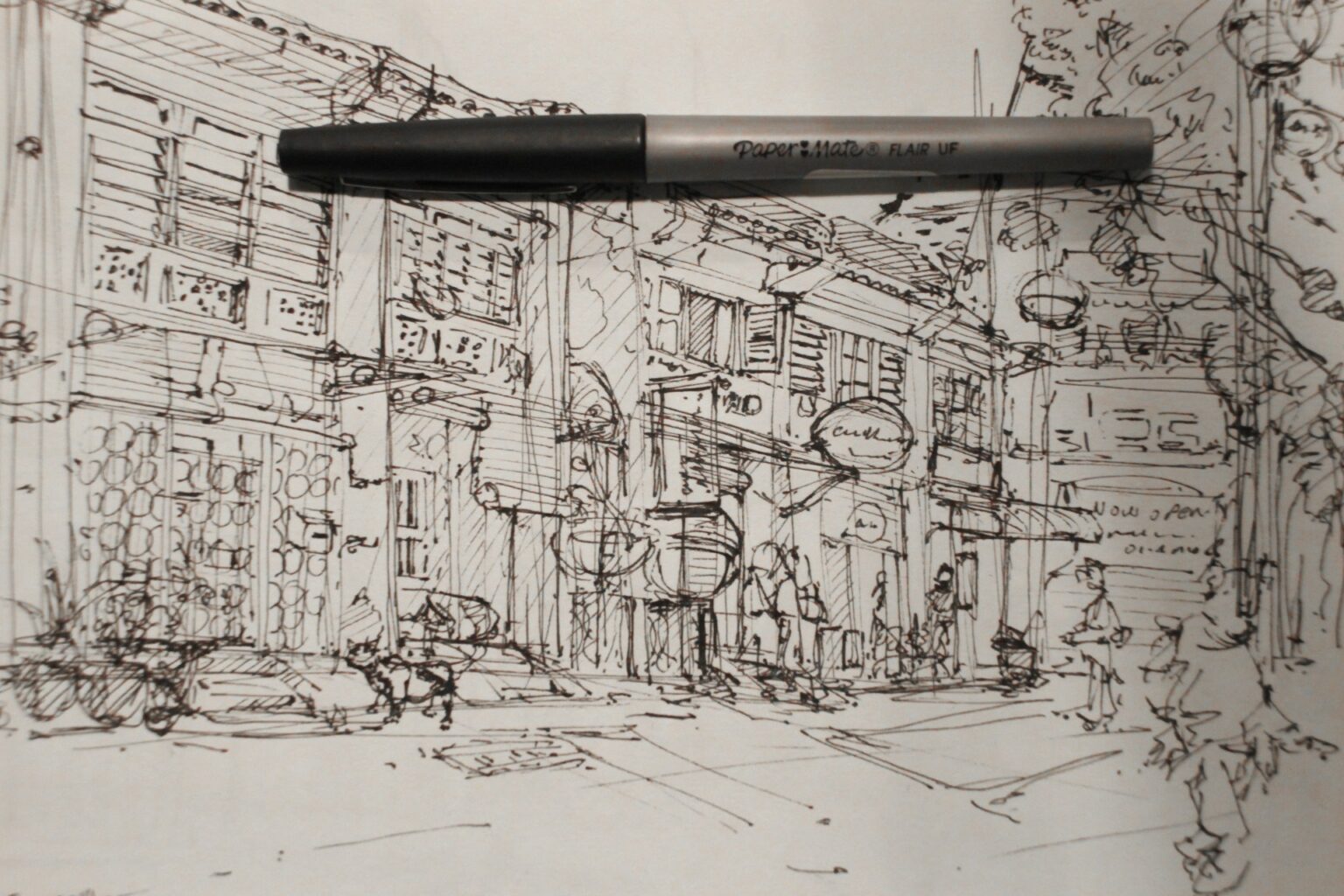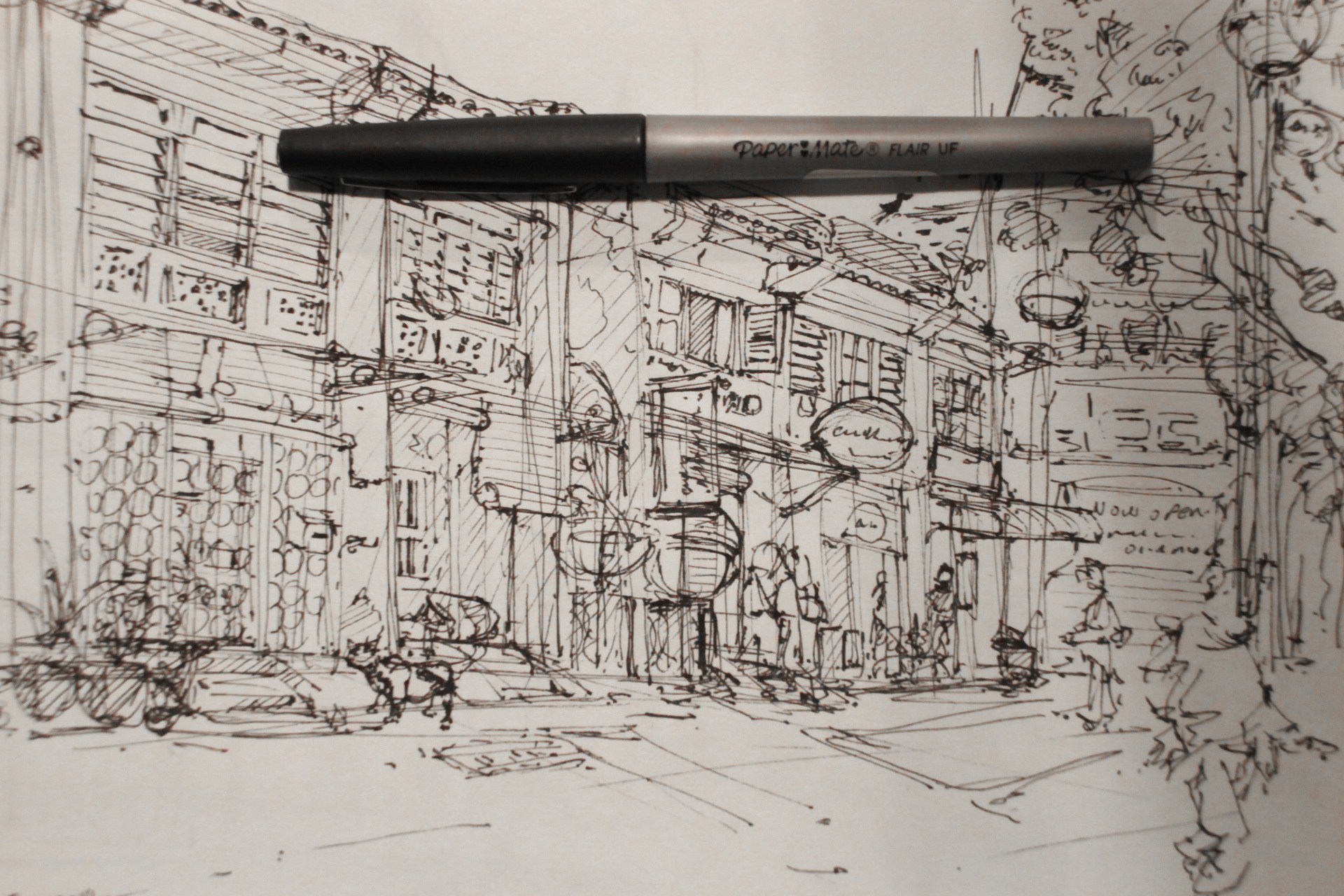 Add people to give life to your scene. A simple silhouette will do.
I have just met a group of young student in architecture from Kuala Lumpur. I shared with them the importance of adding people in the scene. First, it gives a better preview of the scale. Then let's say your client look at your drawing without people, he spend 10 seconds. If you add people he may look at it for 15 seconds. Why, because we like looking at what people are doing. So draw people in real life action (not only standing) chatting, shopping, smoking… It really gives a better projection of oneself in the scene.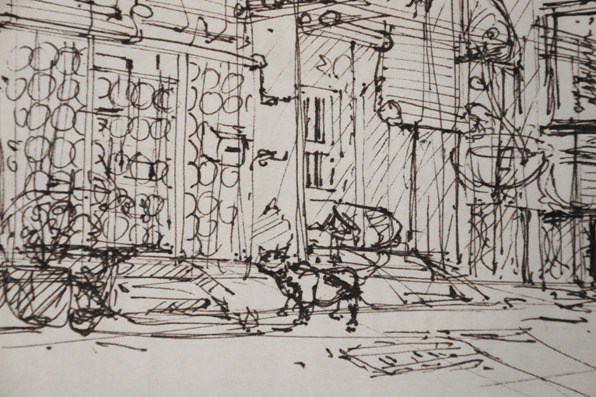 A cat was passing by.
Tomorrow is my last day at Penang. I will continue to look for good spot and enjoy drawing outside.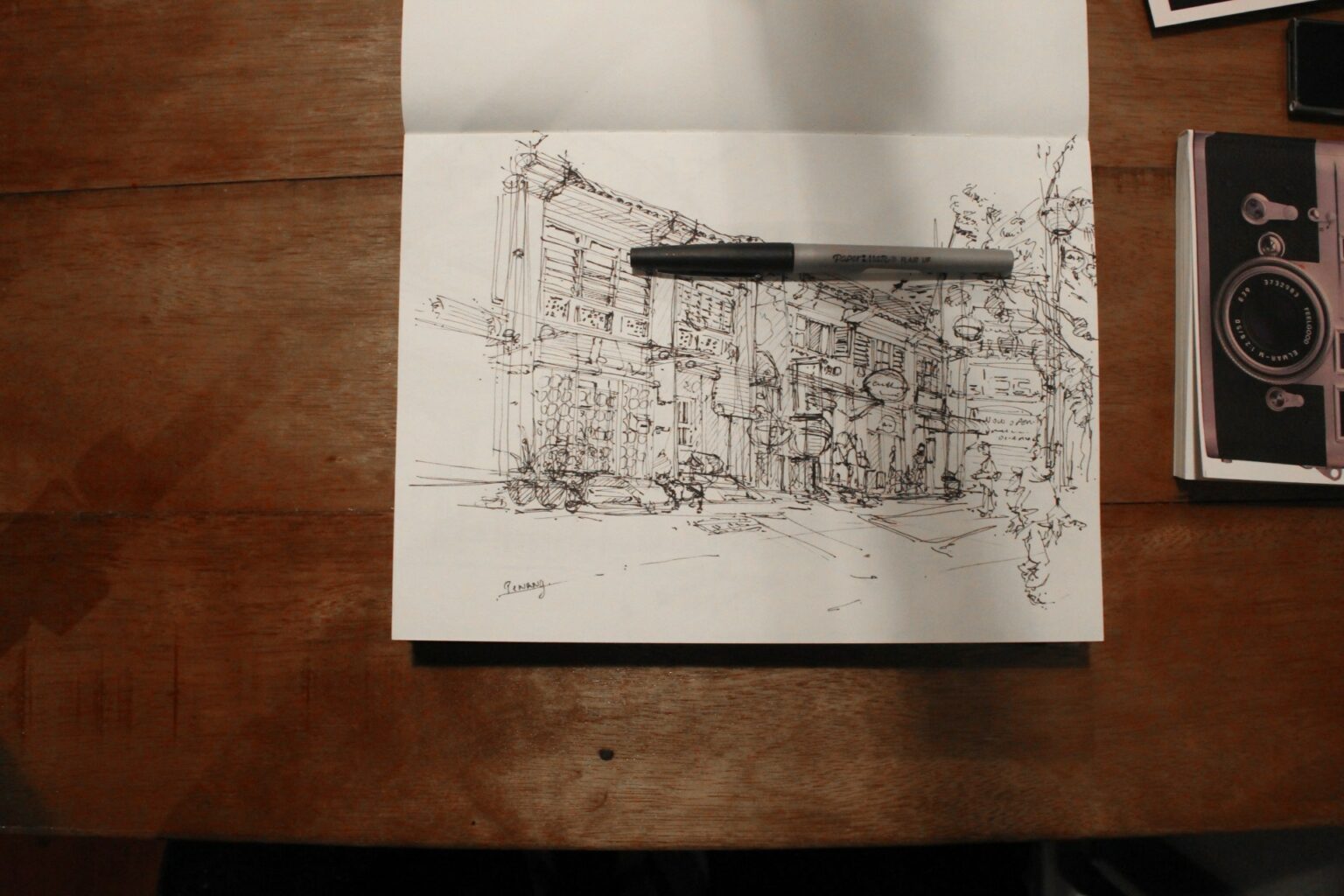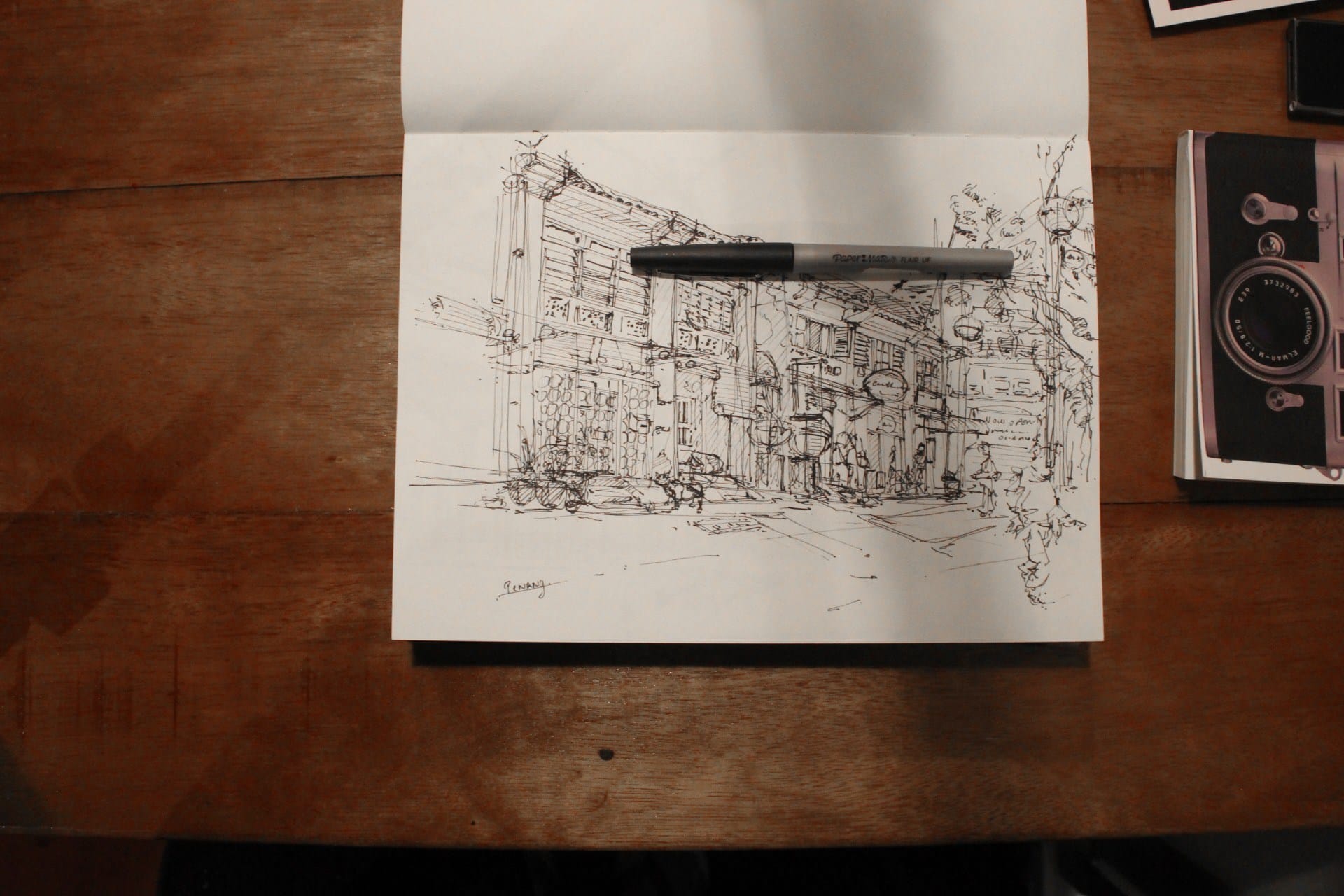 Actually there is no need to travel to sketch new places. Go out and catch the beauty of your own city ! Take your pen, some paper and let's sketch ! You will discover your own cities like you never did before from your designer eye.