Hello Design lovers !
Many of you may be preparing their portfolio to enter a design school, internship or a designer job position. But there is a huge and common mistake I want you to avoid.
I divided this in 2 parts: First about the oral presentation of yourself, and second for when you will show your portfolio.
---
PART 1: About yourself
If the school (or company) you apply for ask you:
Why do you want to study product design?
Do not answer this:"Because I want to be skilled and become a great designer !"
This is a nice answer, but you can do better than that if you want to stand out from other candidates.
Instead, tell them what value do you want to bring to others (or the company).
You may want to make better design to serve your country, or design for eco-friendly movement, or make people's daily life just more enjoyful… if you are passionate of sneakers, you may want to bring technical novelties for athletes to better perform… only you know the right answer. Look for the answer in what matter the most to your mission or a common mission you visualise having with the school or company.
If your answer

match the school or company values

and interest, then the interviewer will be confident to select you. 
Your answer may matter more than years of experience or quality of your portfolio. As a student or junior designer, your passion and high motivation are your biggest assets. Make sure to communicate them well.
I remember one of the blog reader told me his mission to become an industrial designer is to help disable and poor people in his country (despite of any bigger opportunities he may get abroad). To me, that's a powerful statement.
Did you noticed that the twist has been into changing of point of view. You won't talk about what they can do for you – but what you can do for others or the company. 
If you apply for a design company, tell them How you think you can help them becoming better. If you are beginner it's totally fine as long as you are humble. Tell them how much you are eager to contribute to their clients. What's your mission or vision joining them.
---
Your passion is your biggest assets, then come your experience.
An interview success story:
My design school used to tell us the story of a young graduate applying for PUMA. The waiting room was full of senior designers, proud and confident. The young graduate felt disadvantaged. However at the end, he was the one selected !
Later he asked why did they choosed him. He couldn't believe in it! They said that during the interview when he was asked: Why do you want to join our company ?  He replied: "Together we'll do the best footwear in the world." That sentence put him on top of all the other candidates with experience.
Remember that if you are passionnate, you have all your chance to succeed.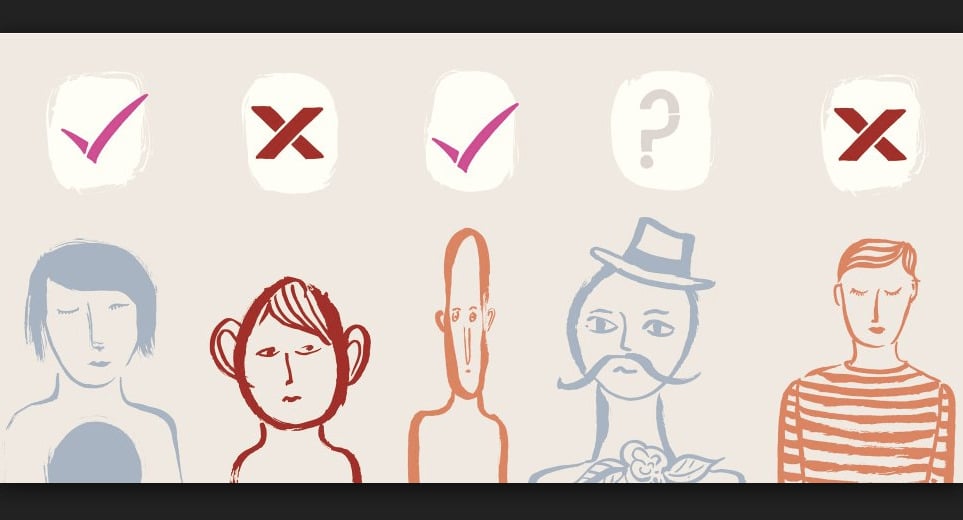 ---
Part 2: Portfolio
Now, let me share with you an essential TIP for your portfolio presentation. A BIG MISTAKE is that for every single of your project, you only talk about function and aesthetic of your product.
Instead focus FIRST on the people you created this product for. Your interviewer wants to know how you think, what's your capacity to create great products for their actual and future users. A product is no good as long as there is no users attached to it.
Remember that the magic point that will seduce your interviewer is THE CREATIVE LINK you made between the people you decided to design for and your product. 
If your sketches can tell a story, showing the
value of your product for people

, you are gonna rock. As this is the essence of thinking like a designer.
---
BONUS: A plot to introduce your projects
Basically the way you can present your project in your portfolio goes that way:
1- This project about people who blablabla. They are also called blablabala.
2- They are interesting because blablabla
3- But they face this problem blablabla
4- It would be great if they could balbalbal
5- This is why I propose blabalbla.
That's a standard and efficient way to present. Of course, feel free to adapt it to your own personality and project. You may add multiple product proposals A, B and C.
"A" the safe,
"B" the daring,
"C" the best fit to the client brief.
And tell them why you selected "C" (for example) as best proposal.  Sometime your client may chose your favourite which may be the daring one ; ).
---
This article come from a conversation I had with one of my VIP student of my course Sketch like the Pros. She agreed to share with us her story, so it may also help you guys if you are facing the same issue as her.
Iris has a bachelor in product design from her school in China, however she's now applying for a foreign design school in Europe. What students learn most from her previous school are softwares. She said that teachers were not designers and do not have product experience. She feels disapointed with the school and herself.
From there, I gave her some essential tips for her portfolio submission and upcoming school interviews. Below is an extract of our conversation (she accepted to share with all of us.)
Iris asked:
– So I shouldn't  think just about the function or appearance of the product, but really look into the behavior and the needs of the users – based on the research and develop a Product that solve the problem?
I answered:
– Yes, if you want to pop from the other candidate, explain behaviours. You can do some mood boards with few keywords. If you have an impressive product full of innovative functions and beautiful, but if there is nobody to use it, it's basically useless. It would be more like a "art performance" than design. *Art performance are great as a bonus in your portfolio
Iris :
How mood boards are made, is it different from storyboard?
In my Previous education we just focus on the product itself, so this part is merely blank to me.
I answered:
It's a compilation of pictures about people you target. You got to try to represent their top values.
Ie: a board about Vegan may show natural elements and bio food they eat (and do not eat), the place they chill, the way they wear clothing ans so on. Represent what identify them the most to illustrate what they believe in.
People who look at your board should understand who they are- even if they never heard about them.
There is no unique way to make a mood board. You may type "moodboard collage" on Google. As your deadline is tight, you may go for a minimalist presentation. Side by side pictures will do. Note that a moodboard for research can be (creatively) messy and random, it's fine. But a mooboard for presentation to clients is preferably neat and clear.
---
If you are fresh, creative and ambitious.
Remain that way all your career !
To do so, apply and join a company (or create your own design company) you are in phase with. Be transparent during your interview and apply for the one you feel passionate about. So you make sure you design with love and generousity everyday :).
Cheers,
Chou-Tac