Hey guys,
I have just received a message from Krishna who told me a senior students offer her a Graphire tablet (It's the early generation of graphic tablet from Wacom). She doesn't have yet the budget for a Cintiq but she'is interested in an Intuos 3. 
Let me show you why as a junior student, you may consider getting a older tablet to perform better in long term. 🙂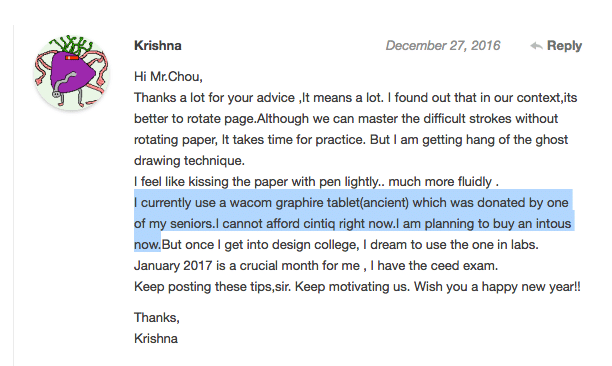 If you are a student designer like I was, in a low budget, we had to carefully spend our money on Art & Design material. My design school was private, and I already had to care of the student loan. Many of us was struggling at times, so we had to find some solutions.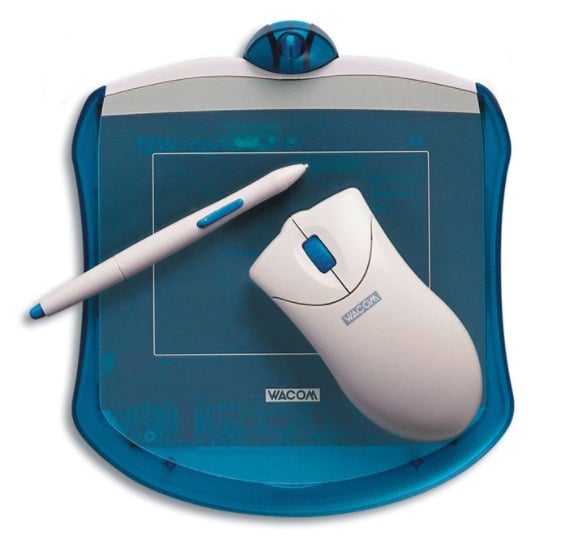 If you too have a Graphire tablet, my advice is do not upgrade to an Intuos 3. Enjoy what you have on hand. I also started with that old generation tablet, and believe me that there is no difference I could feel on the pen sensitivity. Don't get impressed by marketing. The specs on the Intuos 3 box will tell you that there so much higher level of pen pressure, which is great but I never really feel the difference. The Graphire was already so good. Wacom was already making awesome stuff ! Nowadays Intuos 3 series are like Ferrari to me. : )
I would take this as a "temporary sacrifice" for something better coming.  So I would not get a brand new Intuos 3, but save that money for a Cintiq – which is the screen tablet ! So basically, you can draw on a graphic tablet like you draw on paper. The pleasure to draw on such screen might be better than driving any Ferrari 😛 !
The only reason I would recommend you to upgrade to an Intuos 3 earlier is to get a bigger format. You will also appreciate the feel of the nib made of felt, the nice rubber grip of the pen but also the tilt recognition. These extra are of course great to have, but to me optional when you have a tight budget.
May I suggest you start saving like the cost of a coffee per day (let's say 1.40$ x 365days) ? Soon you could get a brand new Cintiq ! If you are lucky, by this time, the price may have even dropped.
Considering getting a second hand Graphire shouldn't be a big risk as they are basically indestructible ! You may also consider an Intuos 2, but for that one  double check if your pen is cracked or not at the middle. That's how I broke mine while I was drawing with…
However for a screen tablet I rather be more picky and get a new one. A screen is not eternal at all.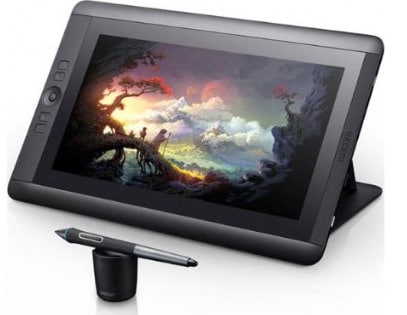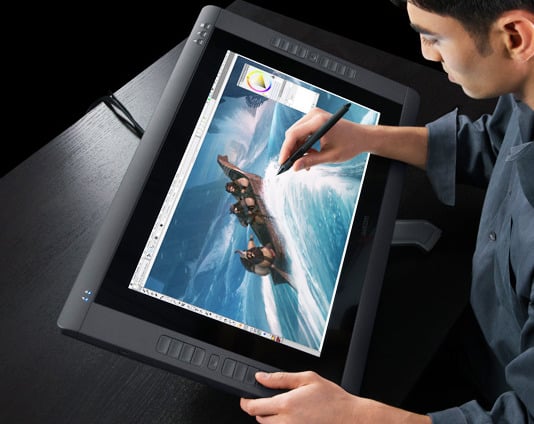 There is some alternative like the Bamboo Wacom or other brands such as HUION that are cheaper. I have never personnaly tested them. If you did, feel free to share with us in the comments !
The priority is not the material but your hand skill. If you have the budget then great ! Get the material that fit you best. Remember that what make the MOST difference is your knowledge and practice. Ok  ?
For example, if I would like to play violon. It doesn't matter if I had the latest violin on the market. I would still play like "a duck" as long I havn't learned and practice properly.  I rather start with a basic violin and focus on my basics. So, once again, your top priority is to invest in your skills, not the latest tools.
Your budget is not equal to your success. We never saw a direct correlation between how rich a student is and his success. If budget is not an issue, then awesome. It's all benefitial. :). But if you have a tight budget, be creative in your choice ! 🙂
Cheers,
Chou-Tac