Thanks Adrien W. for telling me about Darren Quach. He's an amazing concept artist. I found his Instagram account: dqsketches and his work really inspired me. I remember at school, with some classmates we already used to start drawing some robots. There is quite a while I didn't do any and felt rusty.
So, let's the game begins !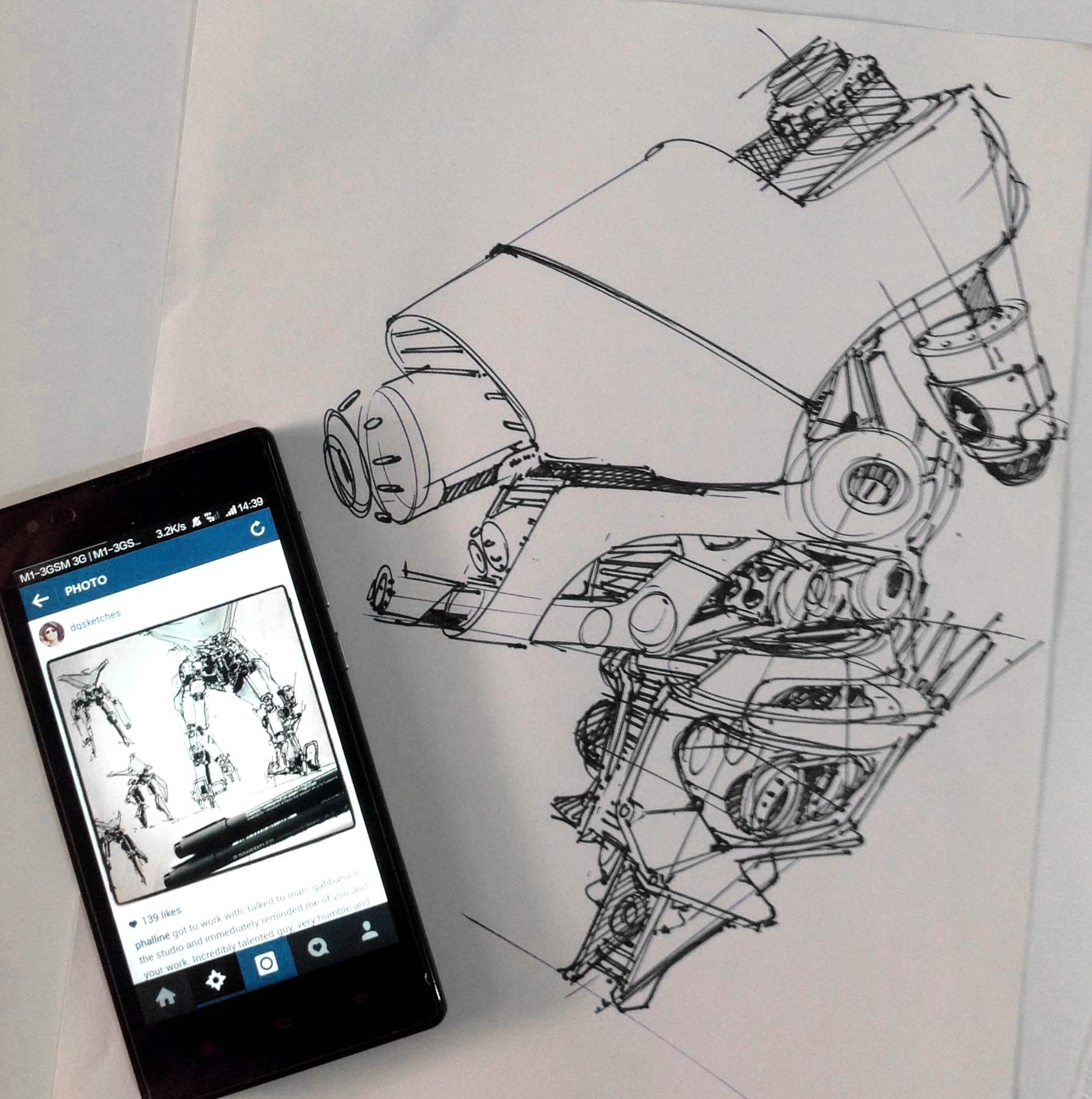 CHUNG CHOUTAC- CONCEPT ENGINE, 2014 (I have twisted the color to black ink on Photoshop)
A phone is quite small, however it's still very convenient.
---
I was wondering how to start that drawing. Instead of copying Darren Quach details, I brainstormed a bit. Machine are made of cables, motors, shock absorber, weapons. Then I suddenly saw my pen cap. It actually looks a piece of a mechanical aeration system. So I started with that detail. The rest followed along the way.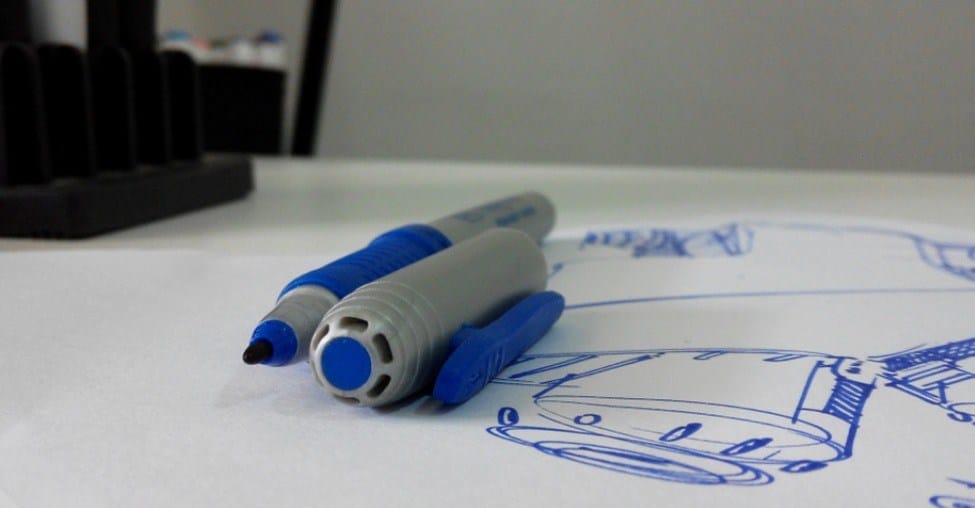 Look at the upper part of the machine. It has been drawn with cleaner lines than the rest. Why ?
When I started, I tried to draw how I often sketch a product. Clean. Darren Quach style is about Concept art. So I stopped, and looked at his work closer. There is this kind of dirty and dark randomness within the intricacies of the engines that make his