How to draw a sphere like a designer, in 1-minute video only!
I show you how you can sketch a sphere in just 3 seconds.
Why?
Because learning how to draw fast allows you as a Designer to drop your ideas instantaneously,
so you can share your ideas and get feedback from your classmates, teachers, colleagues, or boss quickly.
---
New Sketching Challenge Starts now!
Hey Sketchers,
I am starting a new Design Sketching Tip & Tutorial Challenge!
It will be a series of mini videos of a maximum of 1 minute each.
I am creating short videos for Youtube and Tik Tok.
With this format we will go straight to the essentials.
Even if you are busy, it won't take you long to learn them one at a time daily.
Take a pen with you all the time.
Whenever you jump into one of my new videos on social media or here on the blog,
draw what you've just learned on the spot!
Spend at least a minute or two!
You won't have to be perfect,
but you will start memorizing the techniques for long term.
You will learn plenty of tricks designers use to draw every day and improve little by little. 🙂
But remember, you can't just watch a video to learn.
You need to draw it at least once.
This video series will be available on:
If you want to share with me your sketching practice on social media, you can tag me.
Or send me an email at choutac@thedesignsketchbook.com
I am always happy to discover your progress.
Social media are great to keep in touch.
However here on the blog, is where I can give you more, such as:
Related tutorials
Giving you drawing Challenges
Sharing my personal designer experience
Receive your questions in the comment section at the bottom
---
How to draw a Sphere (Designer style)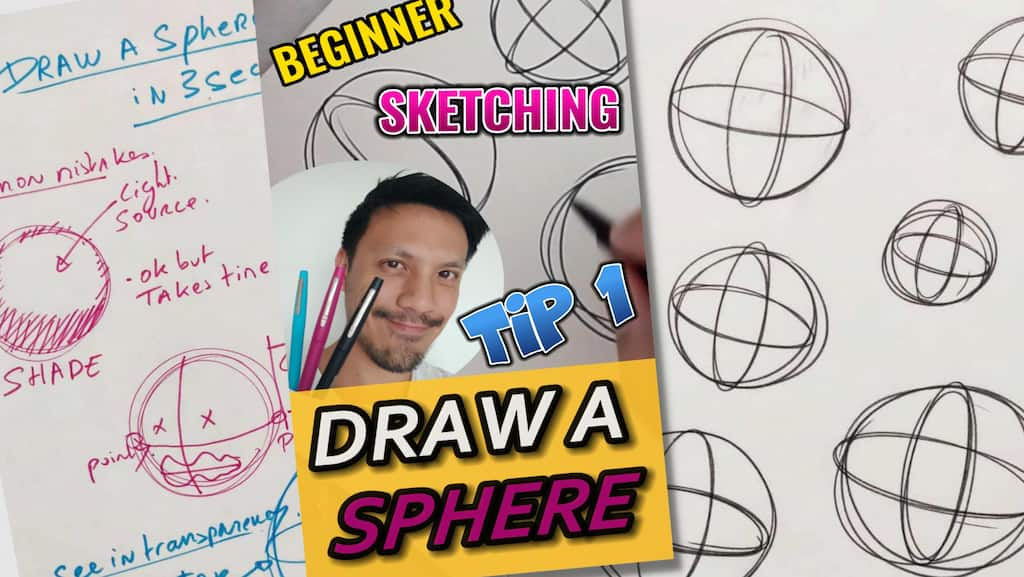 If I ask 100 people to draw a sphere that shows volume,
I believe most will draw it using shading.
That's great!
But this is a time-consuming technique.
As a designer,
speed matters to drop our ideas fast,
so you can jump from one to another as fast as possible.
In the video, I show you a super fast technique to draw a sphere,
that takes you only 3 seconds to complete.
I know you can do that "finger in the nose"!
It is a French expression meaning: Doing something easily without our hands.
Instead of shading the sphere, that would take minutes to complete,
I draw the sphere using 1 circle and 2 ellipses only.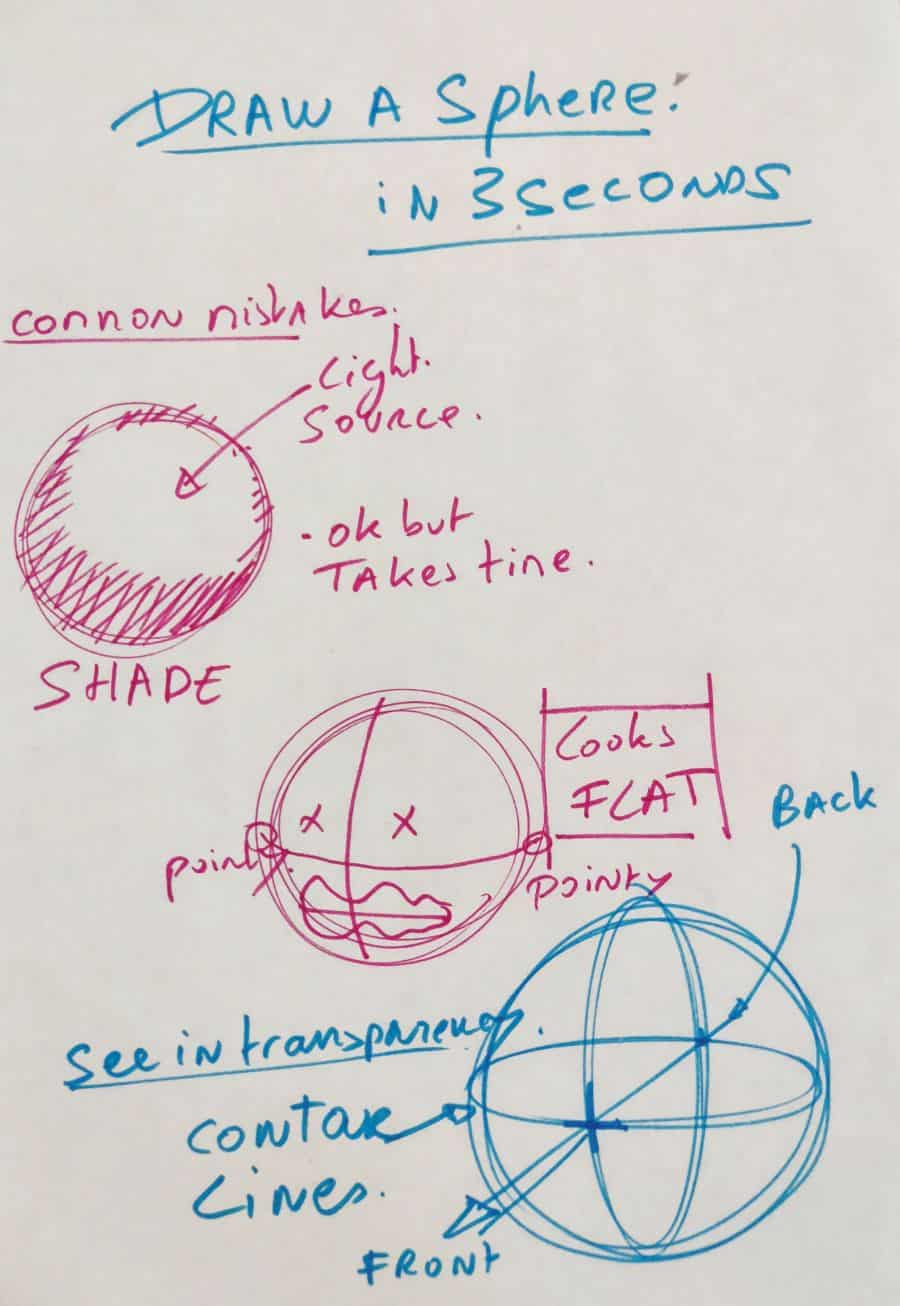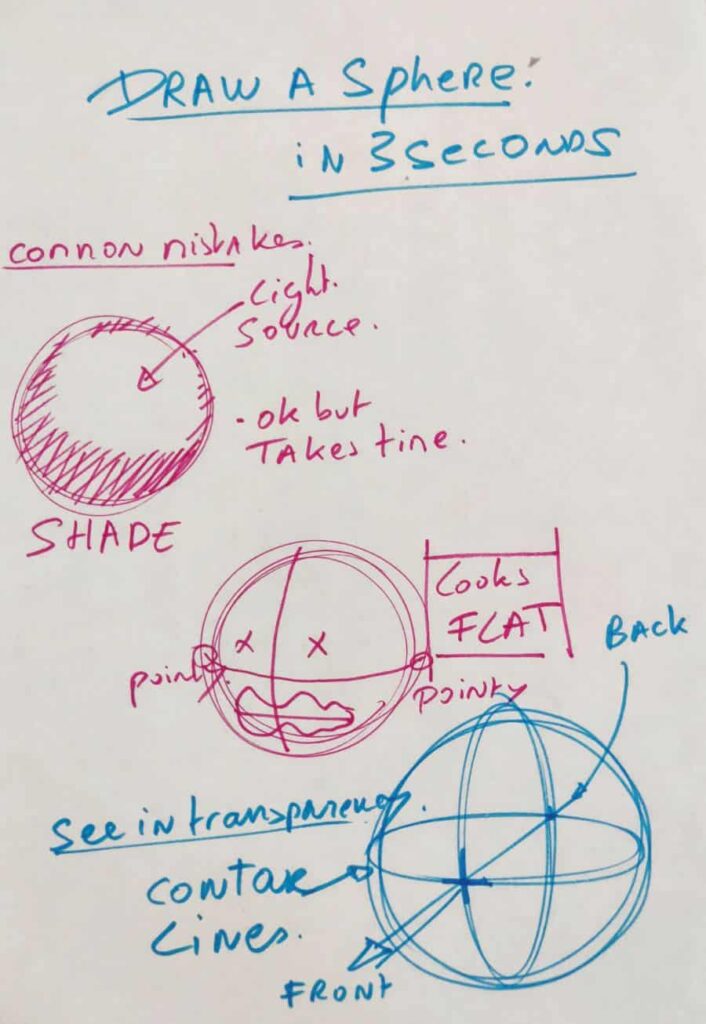 The 2 common mistakes are:
first of all, drawing using shading.
It is a legitimate technique but for a designer,
there is a faster and minimalist way to draw a sphere.
The second mistake is to think in 2D and get a shape like a flat balloon.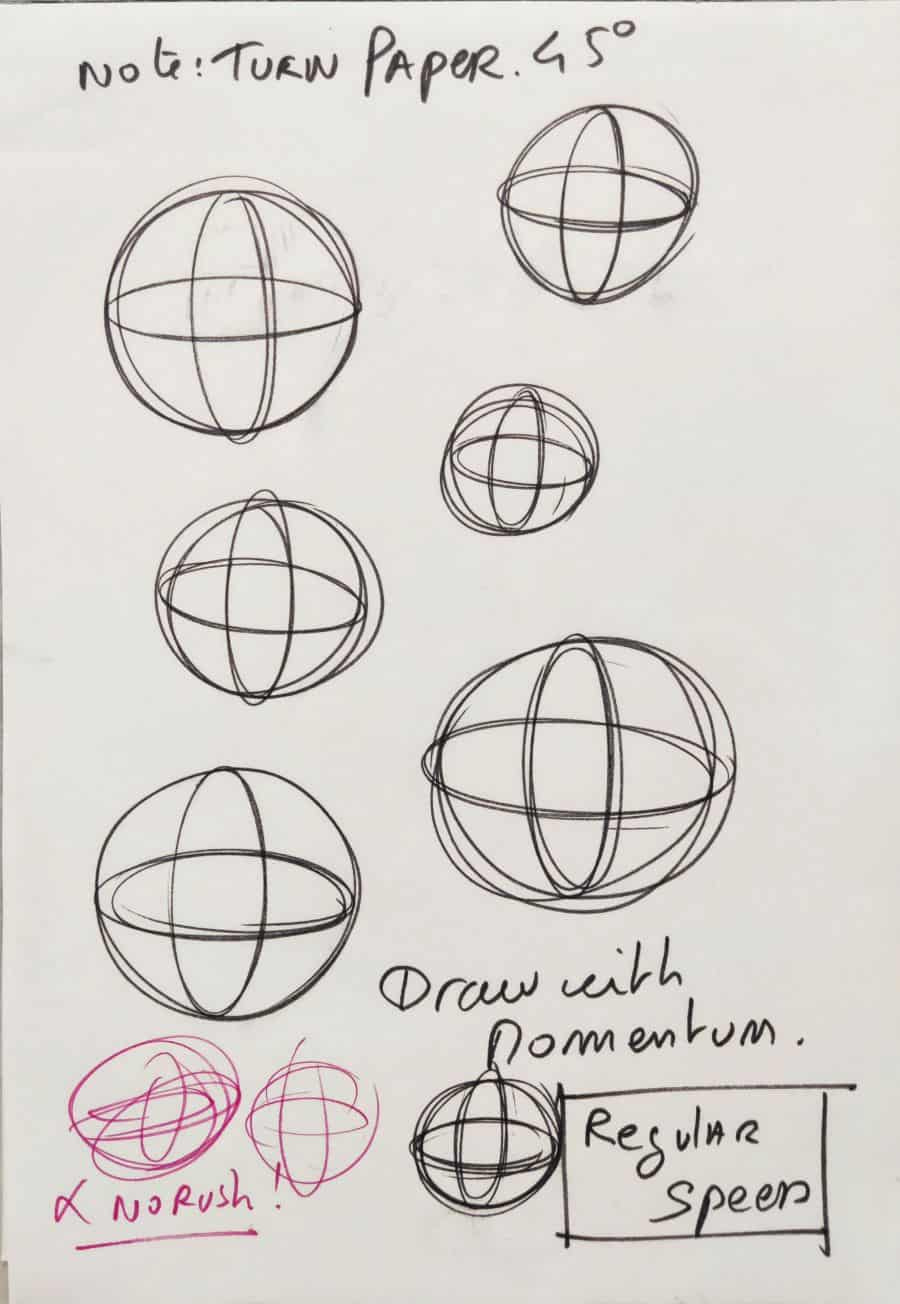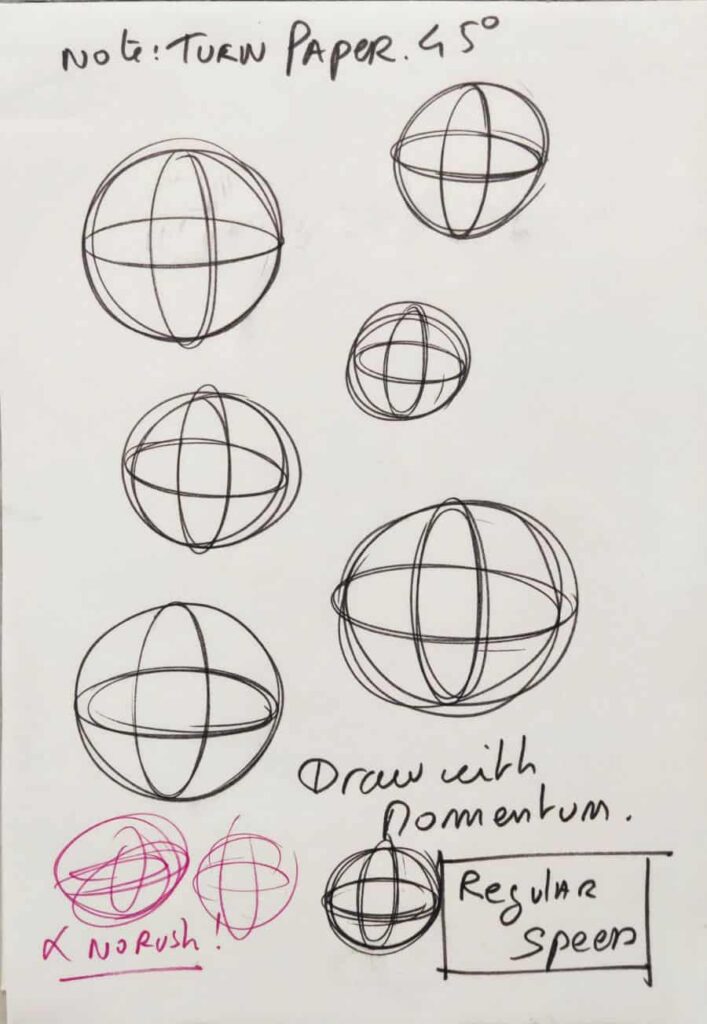 Practice time!
Draw multiple circles on your paper, then fill with 2 ellipses: Horizontal and vertical.
A sketching tip is to turn your paper at 45 degrees to draw with a natural arm movement.
Hope you enjoy it.
See you at the next TIP!
Cheers,
Chou-Tac
NEXT: How to draw a sphere with the easy Shadow technique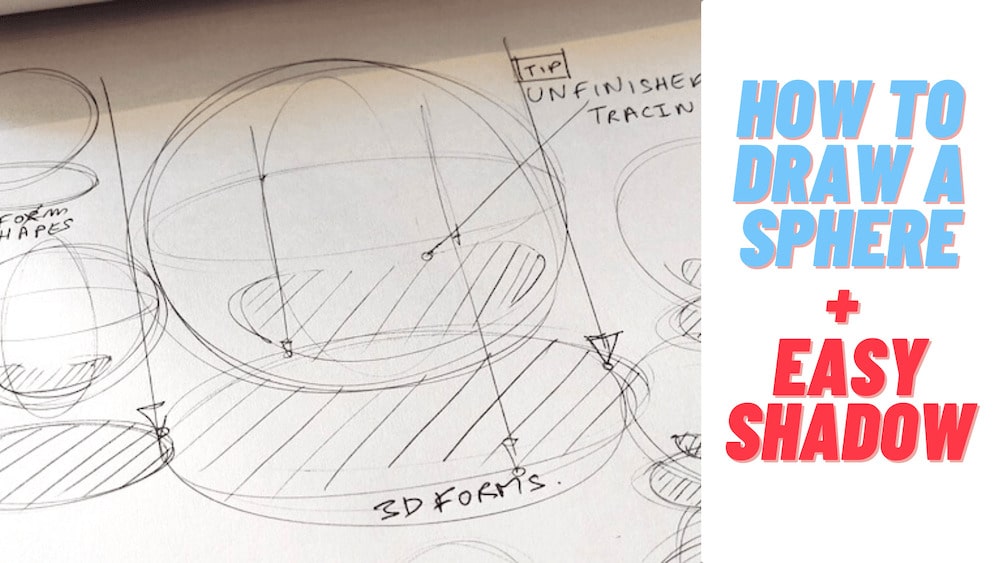 ---
NEXT: How to draw a sphere with XYZ axis