Spend a peaceful night sketching session and unleash new ideas!
Learn all the tips and tricks for successful midnight sketches for your industrial design projects!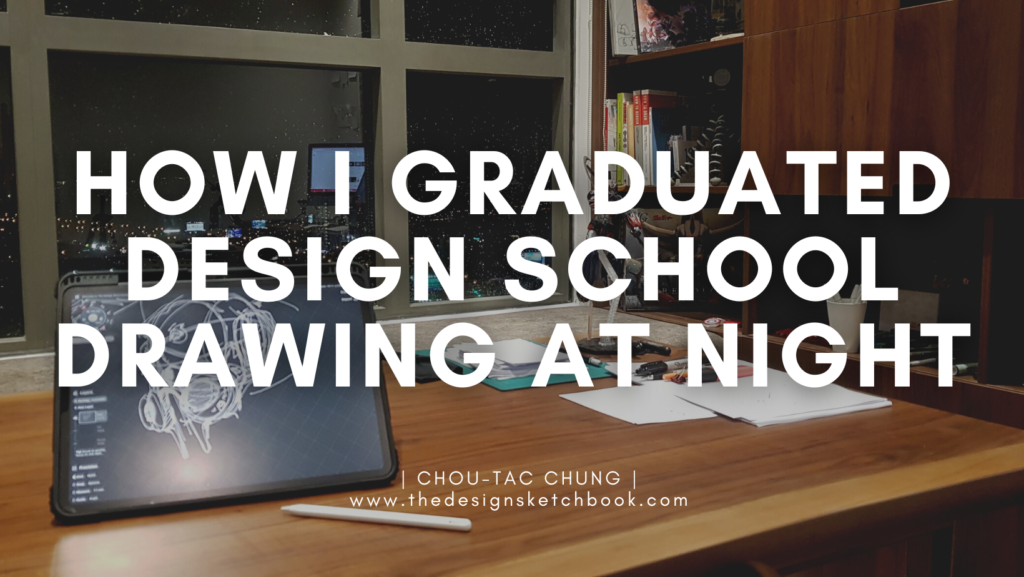 Last night,
I was sketching a few concept art at midnight, looking for creative ideas.
I am new to the app CONCEPTS APP.
When you are used to your own sketching apps,
it can be a bit intimidating and frustrating to learn
how to use the new functions.
We need a transition time where we try to adapt our sketching habits.
No better than nighttime to learn new skills, and avoid distractions when the world is sleeping.
---
Find peace in sketching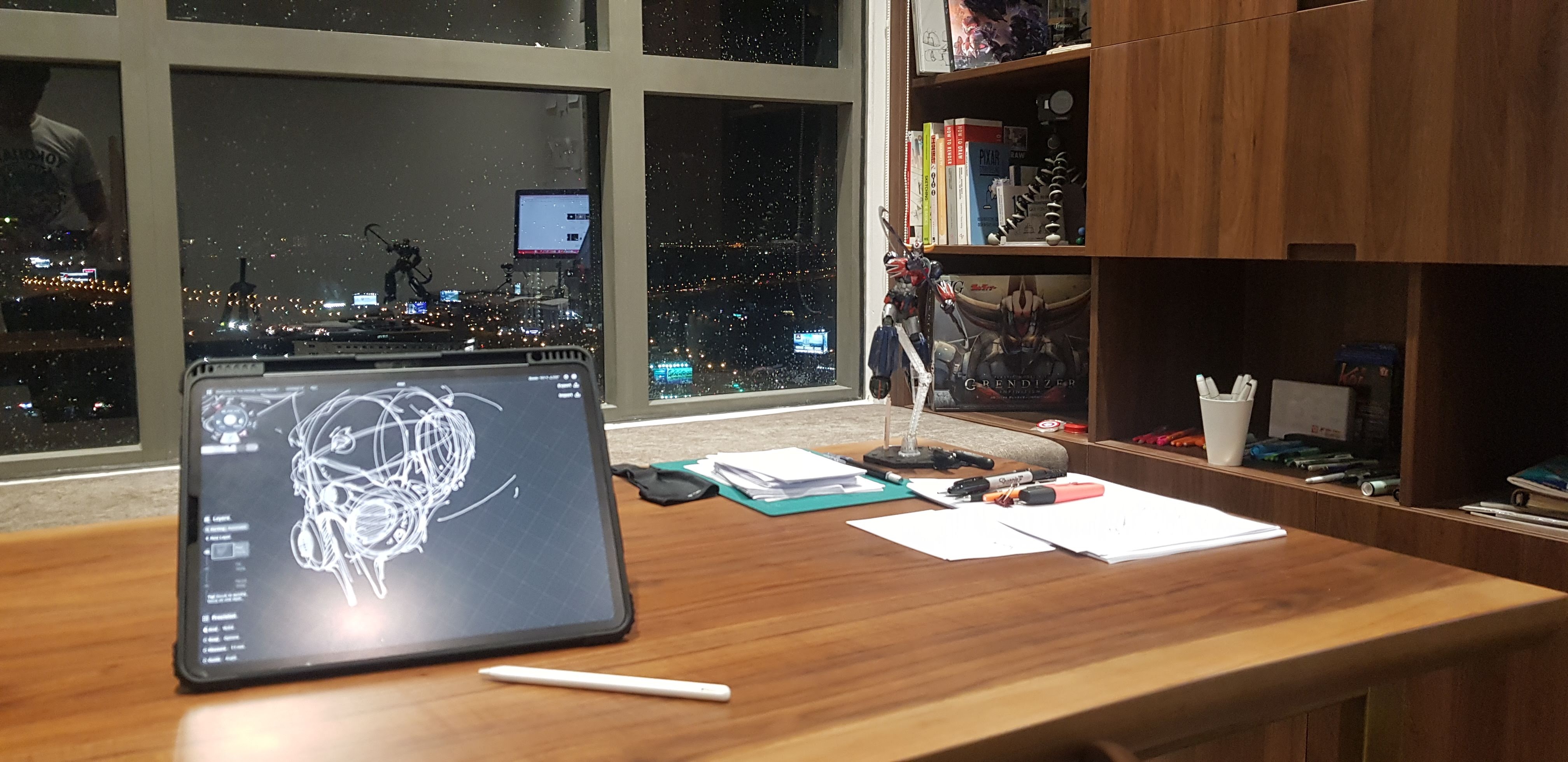 Sketching at night makes that creative moment peaceful.
It reminded me of my design student time when I had "no choice" to do so.
Since I love Midnight sketching! :).
When I was a student in my design school,
We were craaaazy busy.
Day and night!
So much more than any professional.
We had to go to school, and still make our homework projects at home.
We were restless.
The projects we had in design school needed time.
Hours of creative research, especially sketching exploration
Creating mood boards for the brand, the product, and the users.

Finding a great composition of the presentation boards,

Preparing the

printing.

I don't know why, there was always something messed up at that stage.

and also the oral presentation.
All these are multiplied by 4 or 5 creative classes.
These 5 years of my Product design Master's degree were stressful.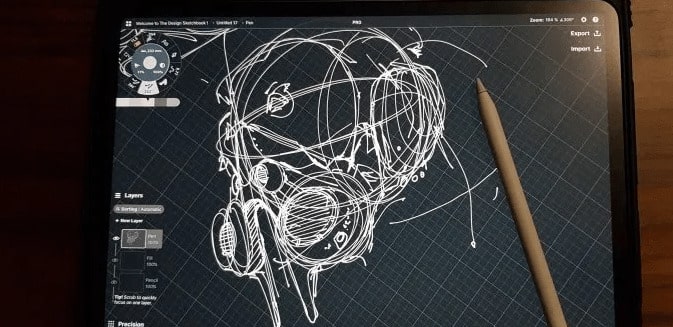 Drawing at night became compulsory
if we wanted to complete our projects with quality.
Sometimes I worked all-nighters and went to Design school directly without sleeping even a minute…
Ok, that was extreme. But I believe my energy was fueled by the project. I wanted to make great ones!
My classmates and I were I believe self-driven, but also cheerful to each other.
---
Draw in chaos
That is how I started to appreciate these night moments of sketching.
I realized even though it was a busy time,
I appreciated how the outside world was frozen.
Nothing elsewhere was in motion.
While in my room, it was chaos, outside was calm and peaceful.
I could sometimes hear the train passing by.
---
Draw more when everyone sleeps.
It is not only because nobody can interrupt you.
But also because of that feeling of peace.
You are free to create.
Free to empty your mind from your daily occupation,
and fill it with your new ideas!
You feel light and fresh.
Sketching is a form of meditation you can enjoy fully without distraction.
---
Nighttime

is your refuge.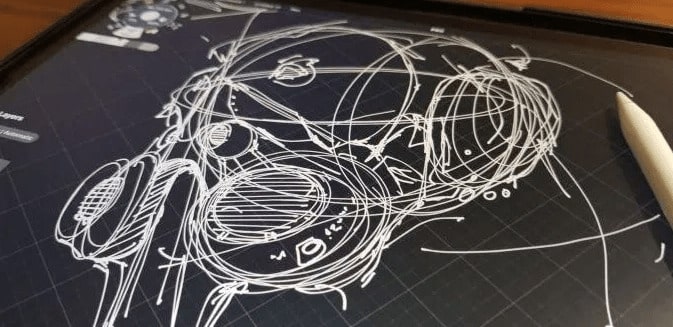 Seppo, (one of my VIP students of Sketch like the Pros course)
told me he purposely started to cut down distractions. 
Since, he finds/create/make time for himself, sketch, and progress!
He could sketch longer and get more focus to learn and produce more.
Some of you after graduation have a family.
And I wish you had plenty of kids!
However, the time you have for yourself can become rare since distractions may happen anytime all day.
Ask yourself if you may find or create "a refuge" at night time.
---
Miracle Morning?
Some people get inspired by the book "Miracle Morning, Changing the world one morning at a time" by Hal Elrod.
When you wake up at 4 or 5 am to start your day before anyone else – when the sun hasn't woken up either.
By 8 am you would have accomplished what other people would at 12 pm.
Some would do meditation, running, reading… for us we could sketch and create.
This time is yours.
And you are free to use it at what makes you feel good. 🙂
I am not a morning person. But I am a fan of combining pleasure and work together.
No matter you choose the night or early morning, remember that:
If you want new results, you can't keep doing the same things as before. You need to change something in your routine."
Have a wonderful night!
Cheers,
Chou-Tac
PS: My Goldorak (also called Grendizer)