Have you ever wondered how to draw a realistic glass reflection?
Check out this step-by-step guide to learn the beginner technique in no time!
I show you an easy and fast sketching technique for product designers.
Draw Glass Reflection with These Easy Steps
I like to go to shopping malls to find plenty of design ideas for free!
Today I found a transparent Coffee Carafe
to inspire me to show you an easy way to draw glass reflections.
This coffee carafe from Lock & Lock has nothing special or innovative,
DRAWING TIP-A-DAY about: Light Reflection Drawing on Glass (for beginners)!
Let's draw!
15 steps to Draw Glass reflection with a coffee carafe.
Draw the vertical axis
Set the proportions with a few rough lines
Draw the profile with symmetry
Draw the coffee carafe elements
Spot the functional details
Draw the simple light reflection
Add tiny light spots
Create a new carafe design!
Start drawing unlimited designs!
Keep drawing more.
Add dark reflects
Draw hatching to add depth
Add light reflection in front and behind
Quick hatching background
BONUS: Good composition serves your message
---
DRAWING EASY REFLECTION ON COFFEE CARAFE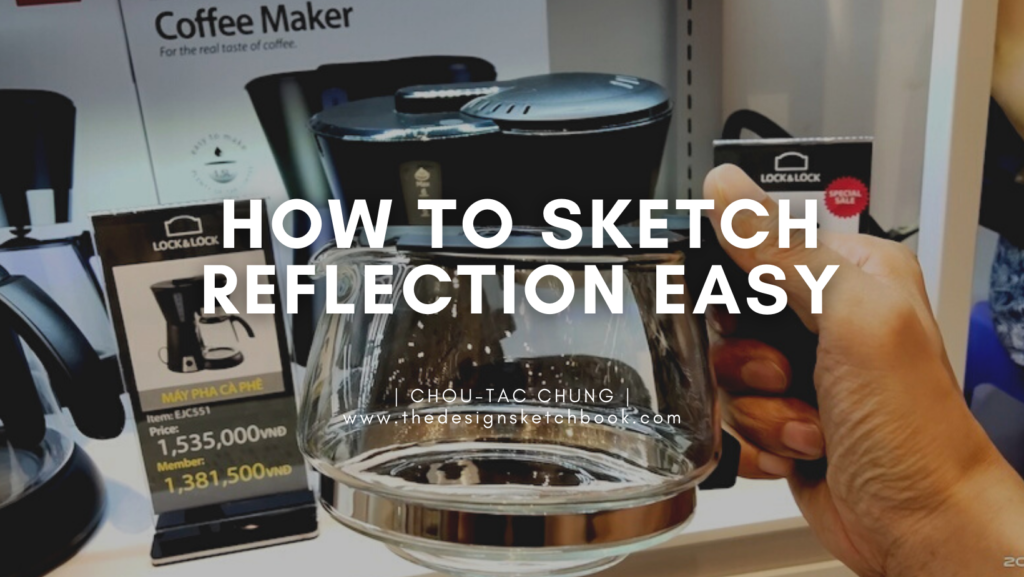 Related article: How to draw a bottle (with a digital tablet)
---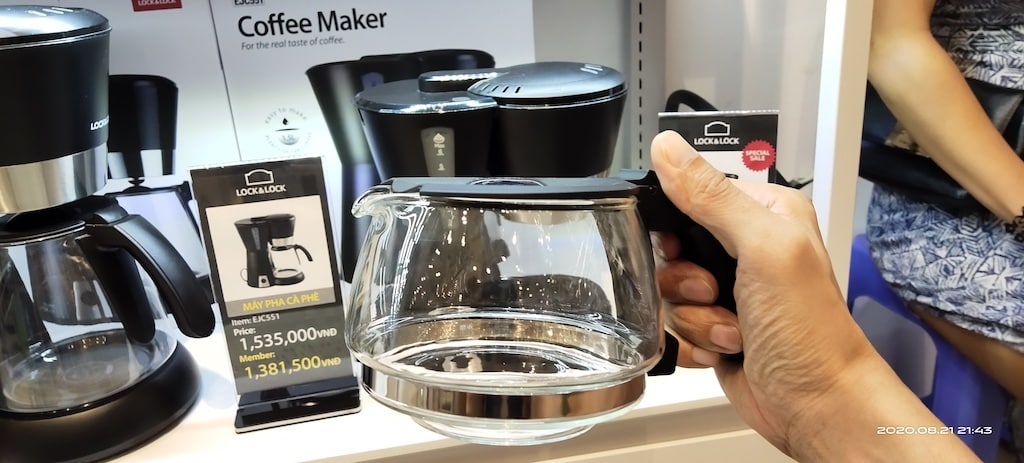 ---
1. DRAW THE VERTICAL AXIS The body of the carafe is symmetrical.
Start with a vertical axis to use as a symmetry axis.
---
2. SET THE PROPORTION WITH A FEW ROUGH LINES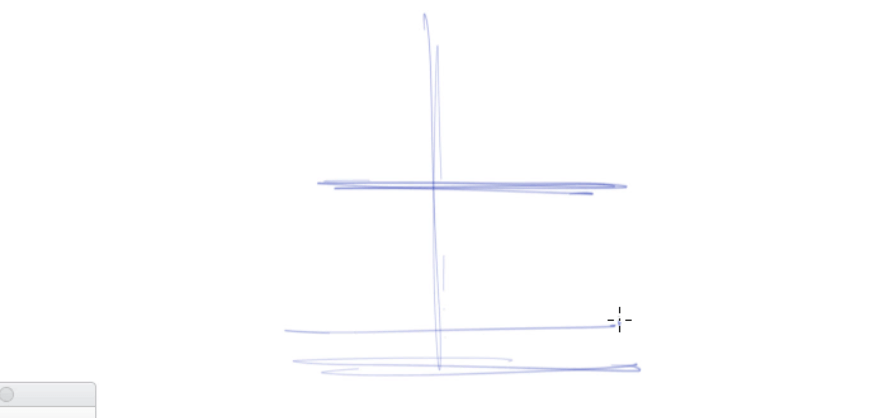 Spot the main dimension of the carafe adding these lines.
It helps to visualize the main form in proportion.
---
3. DRAW THE PROFILE WITH SYMMETRY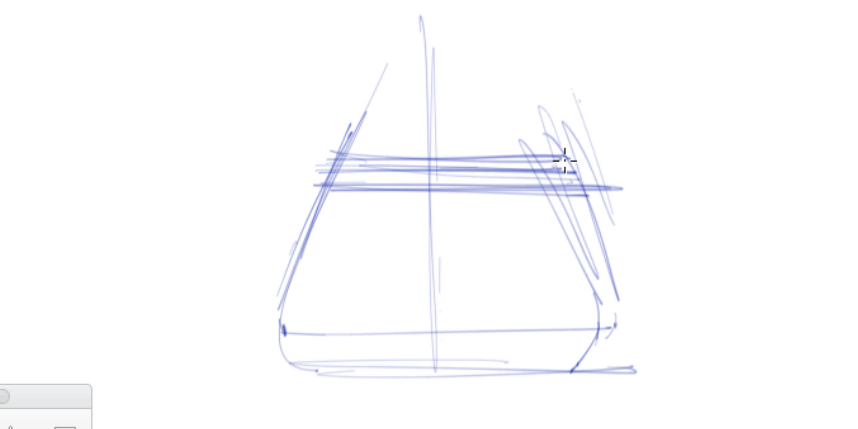 Draw the profile on the left, then try to replicate it "in the mirror".
If your curves are not accurate, do not hesitate to iterate if needed (Like I did)
---
4. DRAW THE COFFEE CARAFE ELEMENTS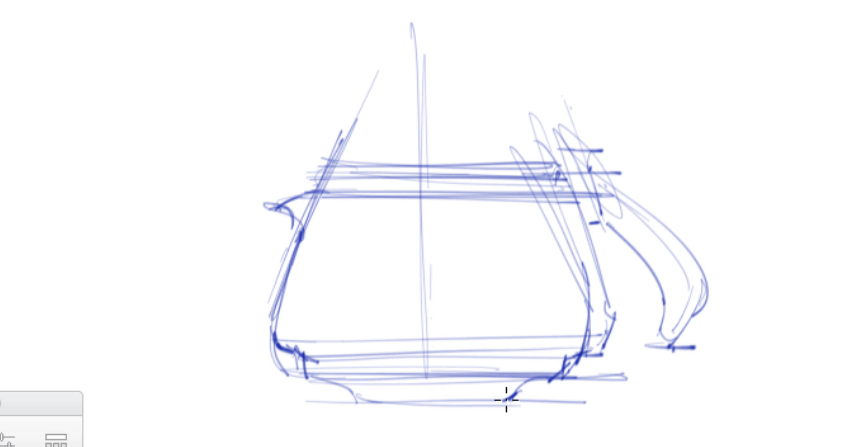 Now you have the main body of the carafe, you can spend time on the "attached elements" and details.
---
5. SPOT THE FUNCTIONAL DETAILS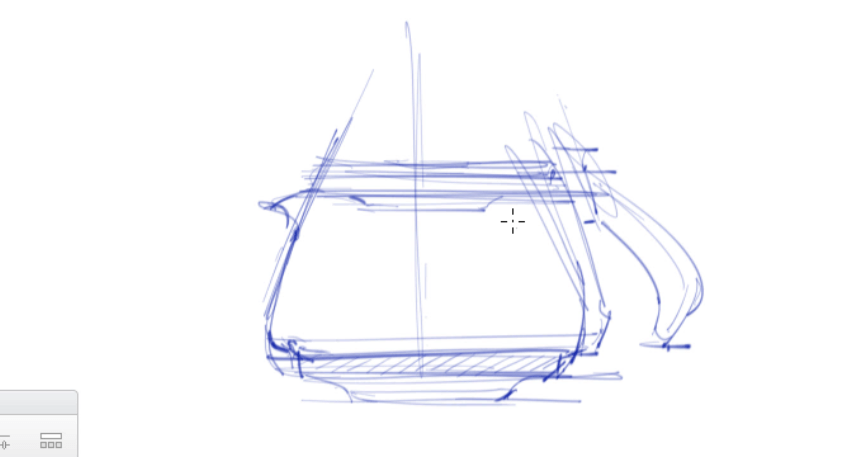 Be attentive to details.
The cover has a bottom side behind the glass.
As a beginner, we may miss this part. Do not only draw what you see.
---
6. DRAW SIMPLE LIGHT REFLECTION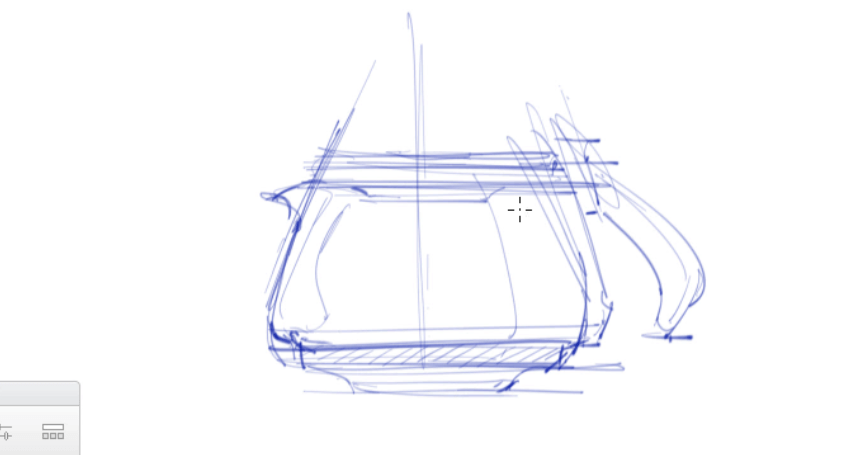 Make the blank surface for the light reflects the most simple and smooth as possible.
Draw following the curves of the glass surface to create more 3D volume.
Can you already feel the shiny surface? : )
---
7. ADD TINY SPOTLIGHTS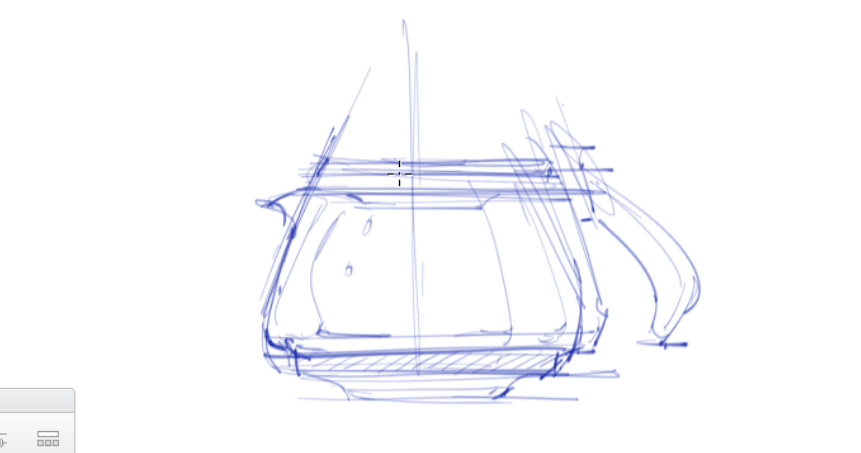 The spotlights give a magical feel to the environment.
It's a good idea to play with them.
In real life, they make glass or shiny products more attractive.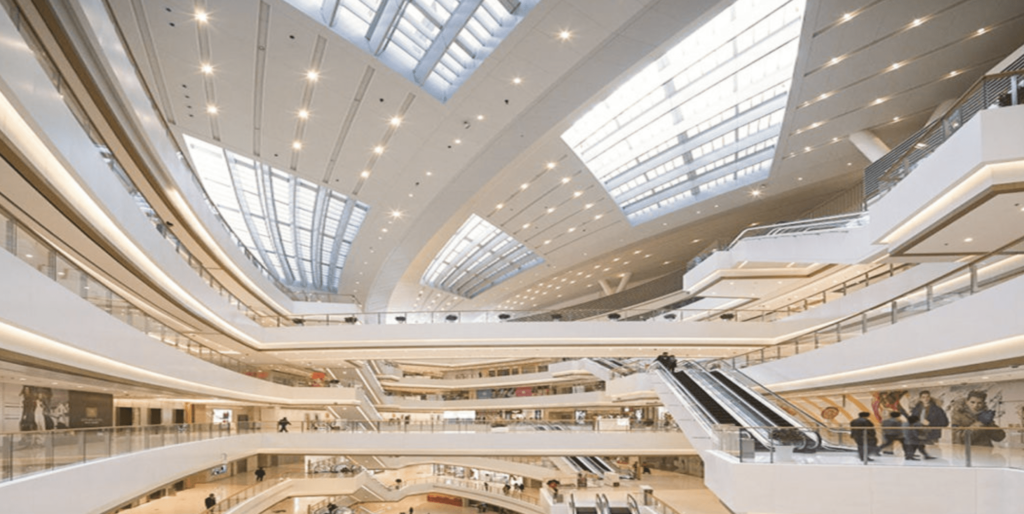 ---
8. Create a new carafe design!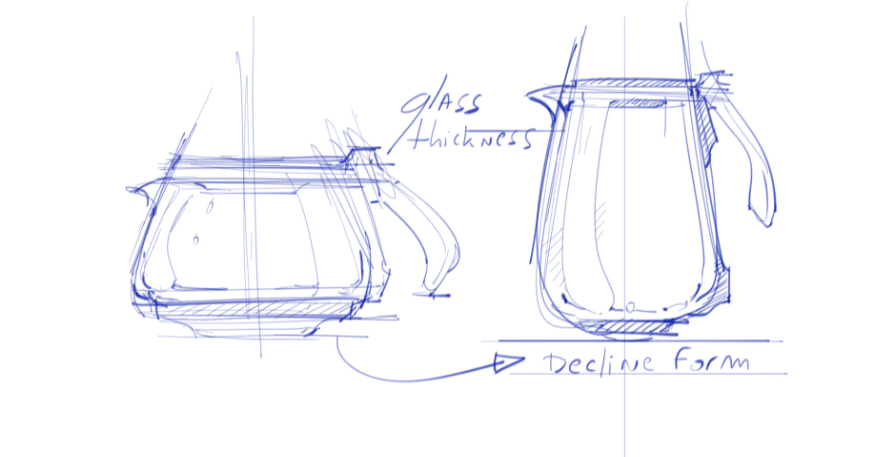 To carry on practicing, apply the same sketching strategy you've learned to the new carafe!
The only difference between both is the twist on the proportion and profile shape. I also adapted the form of the handle.
All other steps are exactly the same. : )
---
9. Start drawing unlimited new designs!

All these carafes have in common to be symmetrical for the body like a bottle.
If you draw on a graphic digital tablet, you can use some practical tools to help you make your sketch neater.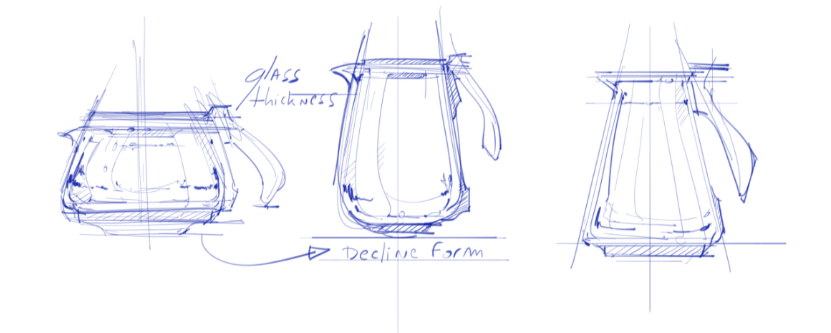 Draw as many carafe forms as you wish.
Each of them is a great example of shiny surfaces.
Practice and apply light reflection.
---
10. KEEP DRAWING MORE!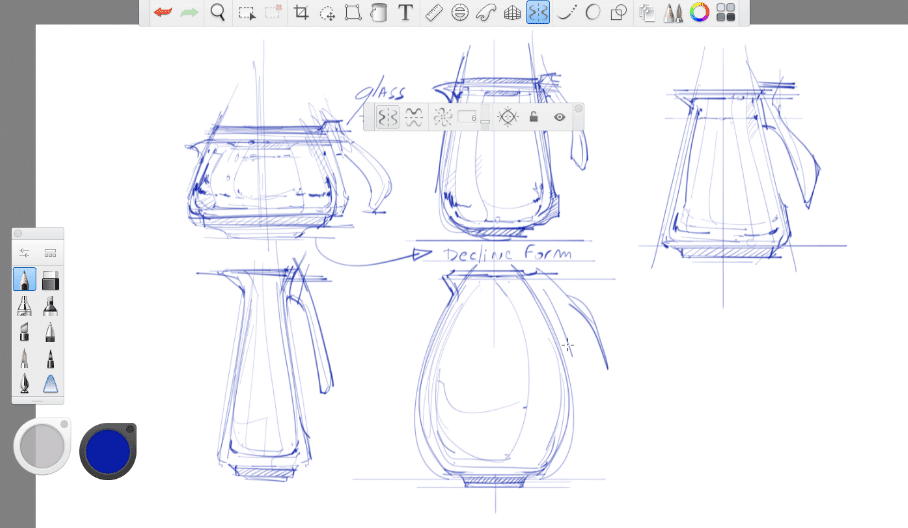 Keep drawing more and more coffee carafes.
It's literally an addictive sketching game. 🙂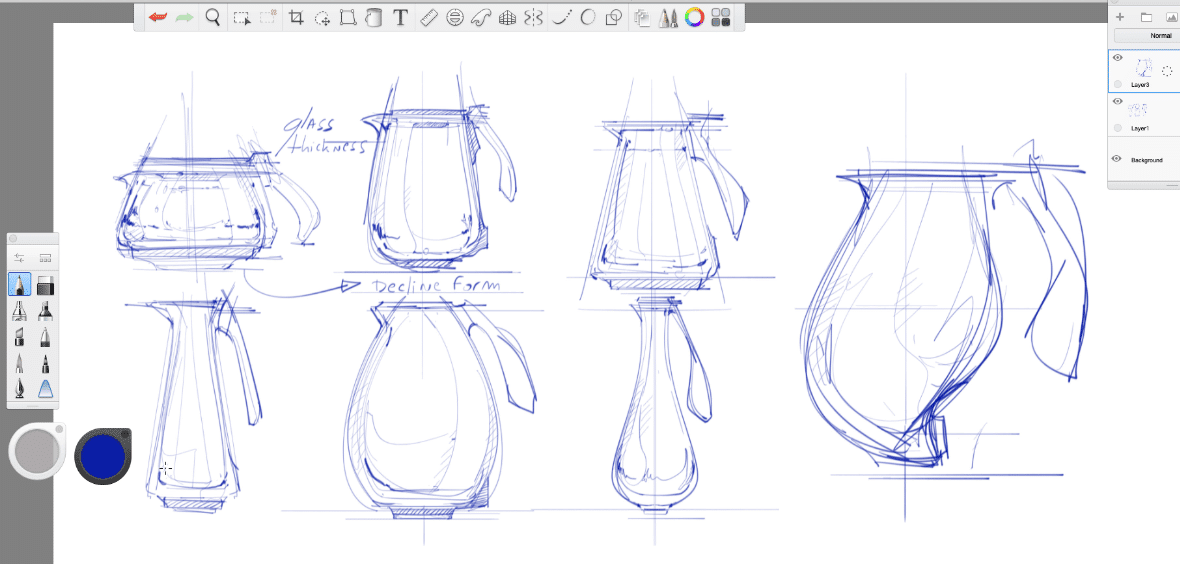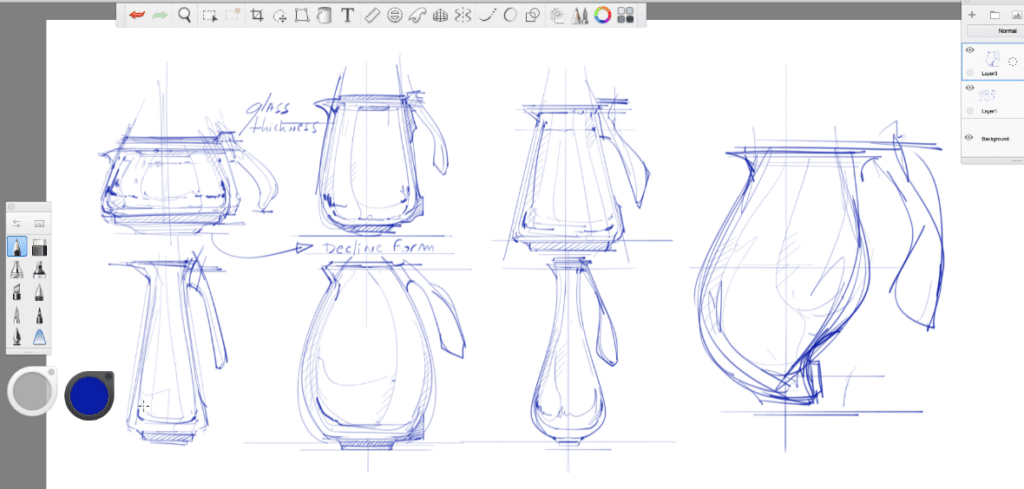 You can go crazy with your designs!
I thought to draw it like an art sculpture.
It may not be that functional though.
Whatever, I had fun drawing it! : )
---
11. Draw dark reflects of objects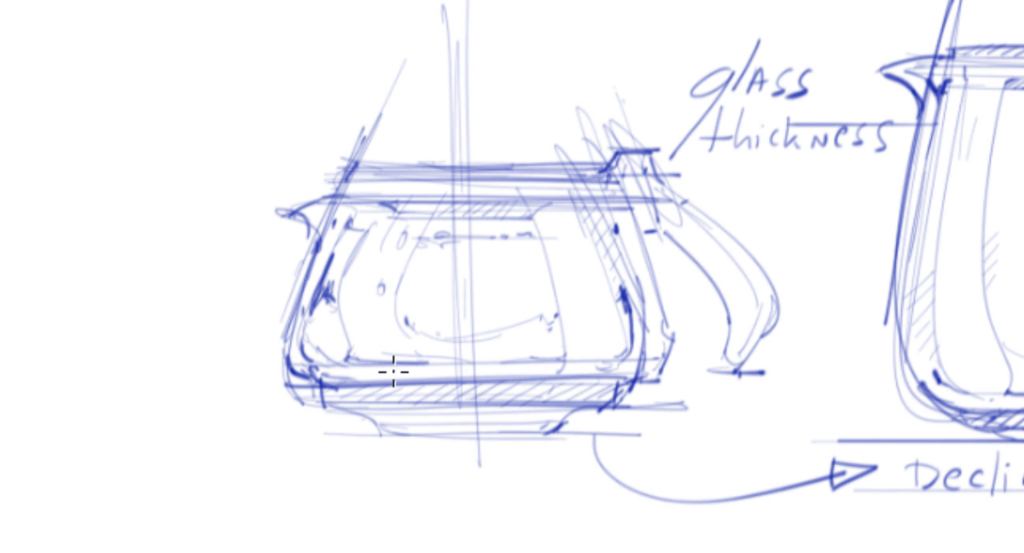 The coffee carafe is surrounded by other objects.
Simplify their reflections with some dark (zig-zag) lines where the carafe is the curviest.
---
12. Draw hatching for depth
---
13. Light reflection in front and behind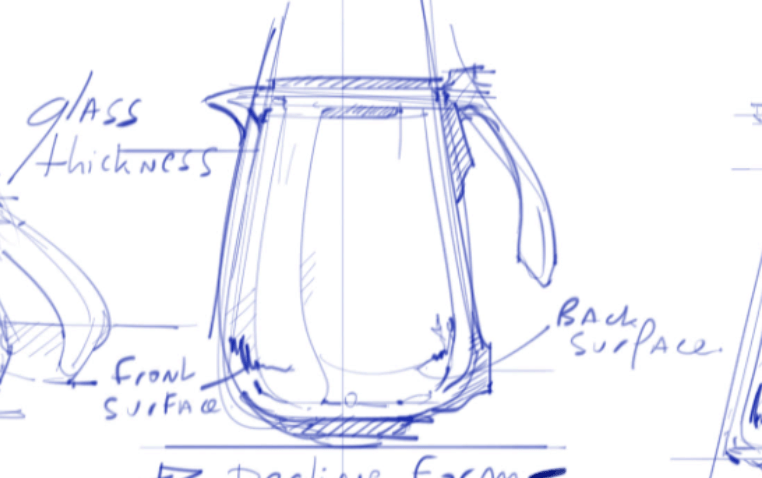 TIP: Draw the light reflection on the front, and also the back surface of the transparent object
---
Quick Hatching Background
To enhance the glass reflection, we add a distorted background behind the coffee carafe.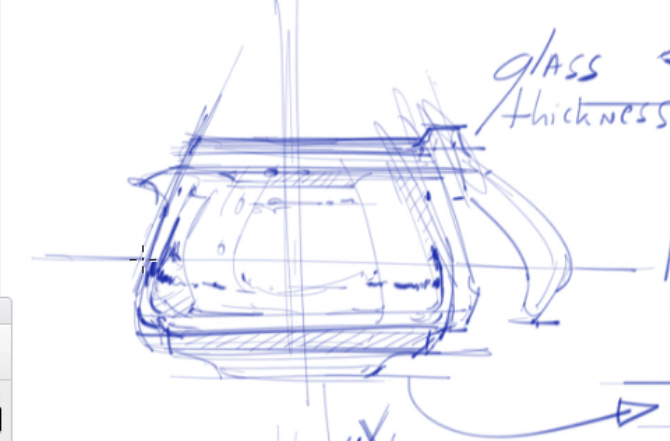 ---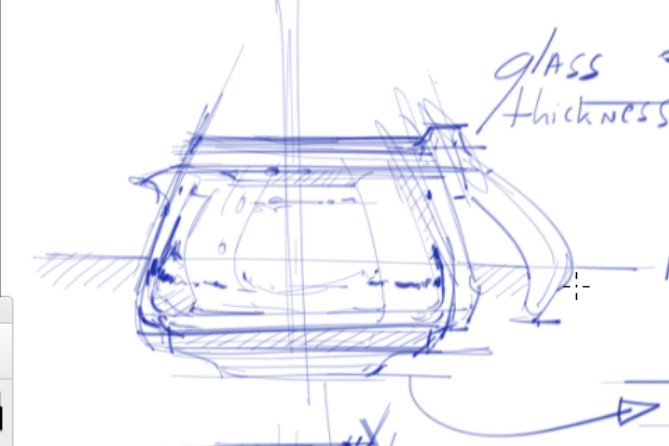 ---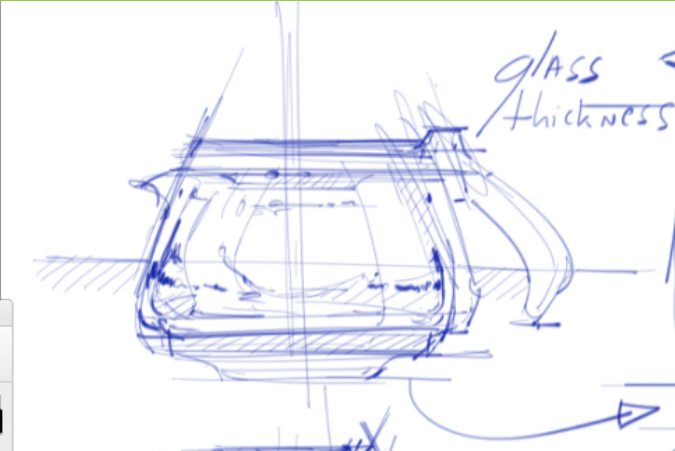 ---
BONUS TIP:


BRING YOUR DRAWINGS TO LIFE!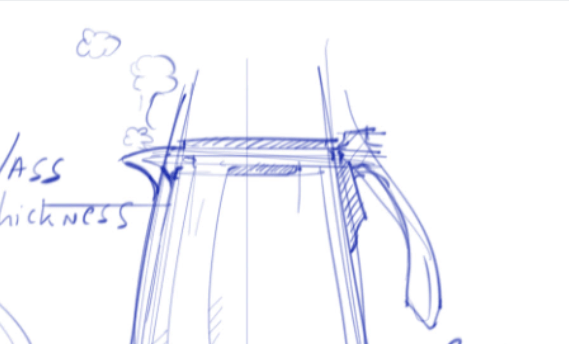 You have total creativity on that.
Here is a coffee carafe to heat the drink.
Let's add some steam to give it a cartoon touch.
I could have drawn some coffee beans and liquid inside the carafes.
Make your board interesting and attractive with some "contextual illustrations".
These extra details will retain your audience, and give them a warm feel.
---
BONUS TIP:


GOOD COMPOSITION SERVES YOUR MESSAGE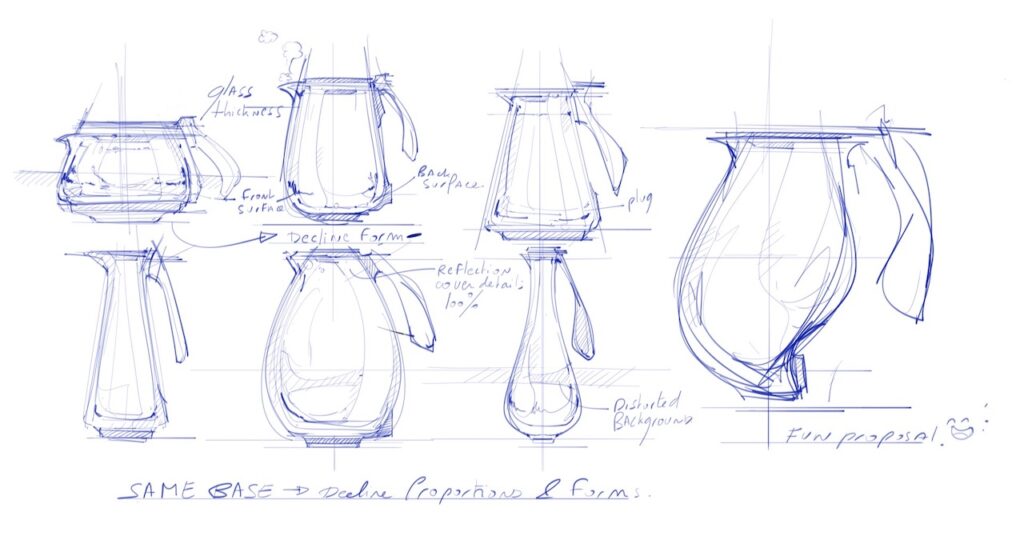 When you choose your composition, think first about what message or feeling you want to communicate.
If you want to, I can make tutorials on presentation board composition for you to raise your chances to convince your audience about your student projects, portfolio, degree, or job.
---
The original quote:
"Give a Man a Fish, and You Feed Him for a Day.
Teach a Man To Fish, and You Feed Him for a Lifetime"
– Unknown author
---