Art may be seen as a low priority in school but with the right guidance,
anyone can learn to start drawing and excel in design sketching. Innate talent is a myth!
Anyone can draw.
Get ready to discover your hidden creativity now!
How to start drawing?
I don't have any talent!
Familiar with this?
Unfortunately, even though we feel a passion for sketching,
the myth of innate talent is blocking us from our dream goal.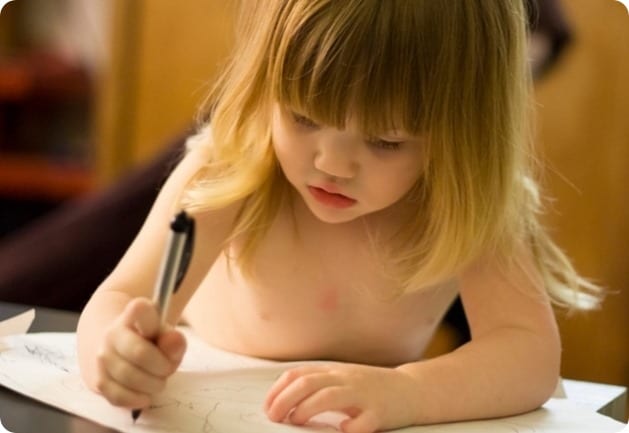 We limit ourselves out of fear of failure or ridicule.
Thus we never know if we could, in fact, draw anything we'd like. It's tragic!
We just wonder:
Instead of thinking of people with innate talent,
I rather think of how many potential talents have not awakened yet.
Remember, talent is a skill. It can be learned and acquired.
---
The myth of "innate talent"
Yet, we all begin to draw even before we learn to write.
As tiny kids, we didn't wonder what to draw for so long.
We already had our colored pencils in hand,
and we drew the things we loved: our families, our houses, and the sun….
We were warmly complimented on our "budding talents",
even if we still held our pencils pretty awkwardly.
Growing up, we keep asking ourselves
if it is easy to learn how to draw.
But we never start thinking we do not have the talent.
We feel fear to start drawing, so we procrastinate.
In reality, there are always existing talents within us that remain unused.
We can express more things through drawing than through our own words,
especially at that age when we are limited by a child's vocabulary.
---
At school, we learned to write and count, work hard, and learn discipline.
Meanwhile, the "art class" was considered recreational; a hobby, and nothing more.
There, we made beautiful scribbles, and we enjoyed ourselves, but we never truly learned to draw.
School education tends to see art and design as a low priority.
We're immersed in an education system
where literary and scientific knowledge always comes first,
and where our education has little in the way of creative or artistic goals.*
It is this way of thinking that birthed the myth of "innate talent".
---
Without you, the pencil is inert.
To begin with we're mostly left to our own devices.
It is completely normal to lose confidence in yourself.
Think of the pencil as an extension of your hand.
It's up to you to decide what it does.
Your brain is what gives life both to this tool and to your creations.
Your skills matter more than the tools.
As a beginner, your fuel to success is your passion.
---
STEP 1- Learn to Observe
Your favorite artists may throw together drawings at breakneck speed,
but this is simply thanks to daily training in their capacity for observation and memorization.
Those skills are even more important than learning to master the pencil.
Deconstruct complex objects into lots of small, simple parts.
To do this you don't need to copy exactly what you see,
but instead, analyze and understand what you're looking at.
We can observe forms in this way in both 2D and 3D:
instead of the entire object, observe the contours, the light and shadows; the materials, and the textures.
---
STEP 2- Learn the "Drawing Alphabet"
The letters of the alphabet (A, B, C, etc.) find their artistic equivalents in circles, triangles, squares, and rectangles.
If, as a child, you successfully mastered the careful shaping
of the curves and lines that make up each of the 26 letters of the alphabet,
the much simpler shapes of circles or squares shouldn't pose much of a problem, should they?
"Knowledge is nothing without practice. Vice Versa."
Practice, practice, practice drawing more!
If you sketch daily, your brain and hand will memorize lots of shapes,
from the simple ones to the more complex ones.
You will quickly learn to combine and modify them in order to create!
---
20% of the methods will give you 80% of the results.
Most important right now are the essential drawing methods which will help you to improve in leaps and bounds.
These 20% are simple methods that, when put together, allow your drawing to become ever more interesting and/or complex.
STEP 3- Gain confidence and speed in your drawing
On this blog, you will find some theory, but it will always appear alongside concrete examples that you can immediately put into practice. Expect to be challenged with training exercises of various types and difficulty levels.
The fundamental basics of drawing remain the same for fashion, product design, architecture, animation, and many other fields. It all begins by drawing a straight line freehand.
Firstly I'll share the standard theories of drawing,
then follow that up with sketching exercises designed to sharpen your analytical and observational skills.
And additionally become capable not only of copying what you see but also of creating in your own right.
If you have an unquenchable desire for it,
you will draw anything you want.
---
The little things make all the difference
Throughout the articles and sketching tutorials on the Design Sketch website, I'll be giving you basic and advanced tips to help you gain artistic confidence.
Sometimes you may be surprised by the simplicity
of some of these tips and exercises, but don't underestimate them!
Apply yourself seriously and passionately,
because they'll have a major role in your future progress and career success as an Industrial Designer.
---
STEP 4- Get Impassioned
Be passionate about what you do, and you will reach mountaintops!
---
So, to begin with,
what art material do you need?
First, let's see what you don't need:
I will teach you how to master drawing freehand with confidence and precision.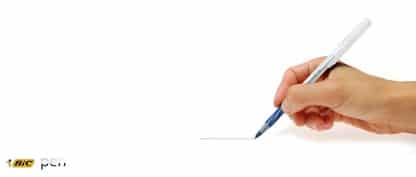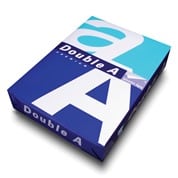 That's all!
I made an article on what you should know about drawing with a ballpoint pen, such as the pen blot.
---
The only rule of the game is: If you make a mistake, you cannot erase it to correct it.
Either fix your line somehow or begin again.
So don't be a perfectionist!
With this in mind, you are now in the very best condition
to begin learning design sketching with iteration.
So you can progress faster in drawing with confidence.
---
> Tell me in the comments below what is blocking you from starting drawing.